If you love to bake with your kids you know that things need to be EASY in order for them to be fun! They're ready for the end product before they've even started so I do my best to create easy dessert recipes for kids when we think about starting a baking project. Let me show you how I try to make it fun, while making it a learning process too! Special thanks goes out to Pillsbury™ cake mixes and Walmart for helping us mix up a moment.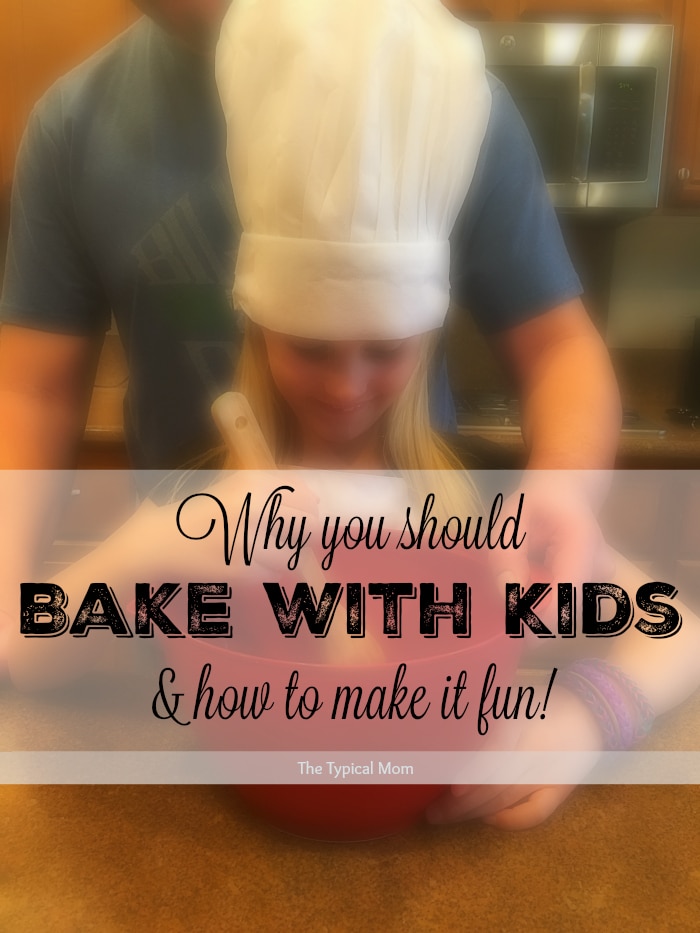 We have made many easy dessert recipes throughout the years, one of our favorites being these cake mix cookies, and are always looking to make something "fun" when the holidays arrive. This time it was close to Easter time so we started with our favorite Pillsbury® chocolate cake mix and frosting and decided to tackle cupcakes this time. Let me tell you why I start with these 2 things and plan from there.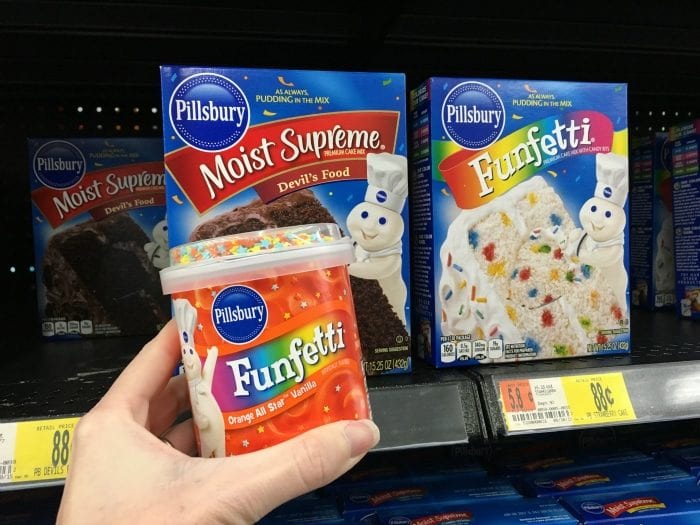 Cake mix and ready to use frostings help in creating easy dessert recipes for kids because you only need a few ingredients for your cake mix and you're done! What's even better is that Pillsbury® has TONS of different colored frostings that come with Funfetti sprinkles on top so I can skip the food coloring and the "I hope this looks right" step when I am trying to create the perfect shade. We put our heads together and came up with an idea that would be fun for Easter so Orange All Star™ Vanilla frosting would be perfect for that! Planning is half the fun when you're baking with kids. They come up with the cutest ideas, and although some are a little far fetched you can usually modify what they're thinking to what would actually work "in real life", and create something together that everyone will love.
It was time to get our cupcakes ready. There's nothing wrong with a little learning while you're cooking right….well that is if you can sneak it in there and not have them realize they are actually learning anything. 😉 Learning how to crack an egg is a great lesson to incorporate. We don't think about it as we're throwing things together and baking, but it's something new for kids and generally new means fun!! Let them do it with you help first (in a separate bowl), and then allow them to do it….."that was the best part" she said at the end.
We tried something different this time by adding 1 large marshmallow to a few of the chocolate cupcakes as a "surprise", and they came out really well. We will have to do this again next time. What's fun when cooking with kids is you can experiment. If you have 12 cupcakes you're baking, let them add something to a few of them and see how they turn out. You never know, they might have a great idea you may incorporate later (this one was my daughter's and I actually would do this again – S'more cupcakes??).
Adding "extras" is fun too with kids. Brainstorm with them before you start baking and when you're at the store. Decide together what flavor cake mix you want, frosting, and any added goodies that will make the decoration process more fun, this will entice them to want to cook with you again and again.
We added some greenery to the top of your frosted cupcakes and here are the Easter cupcakes we ended up making, and check this out for more mixing up the moment baking ideas!! It was a really great afternoon together and a really yummy ending. 😉
This is a sponsored conversation written by me on behalf of The J.M. Smucker Company. The opinions and text are all mine.