An easy and cheap way to make a half Birthday cake so you can celebrate half birthdays at your house, here is how you make one to celebrate.
Have you ever just wanted to celebrate something, especially when your child's Birthday is so close to a holiday and it gets somewhat overlooked?? Well, half Birthdays cake is a great way to celebrate your or your child's birth, just because! This is why we started this…..
I have three girls, two of whom were born right before Thanksgiving, and one right before Xmas. I was bummed each year because amongst all the holiday hub bub was their Birthdays. It just wasn't as fun or seemingly elaborate as the parties I threw for my 3rd daughter who's Birthday is in June. So, 1/2 birthdays emerged!
It is really cheap and the kids got a kick out of it. I always have at least one box of cake mix in the cupboard and a frosting I've found on sale and kept for "just in case times."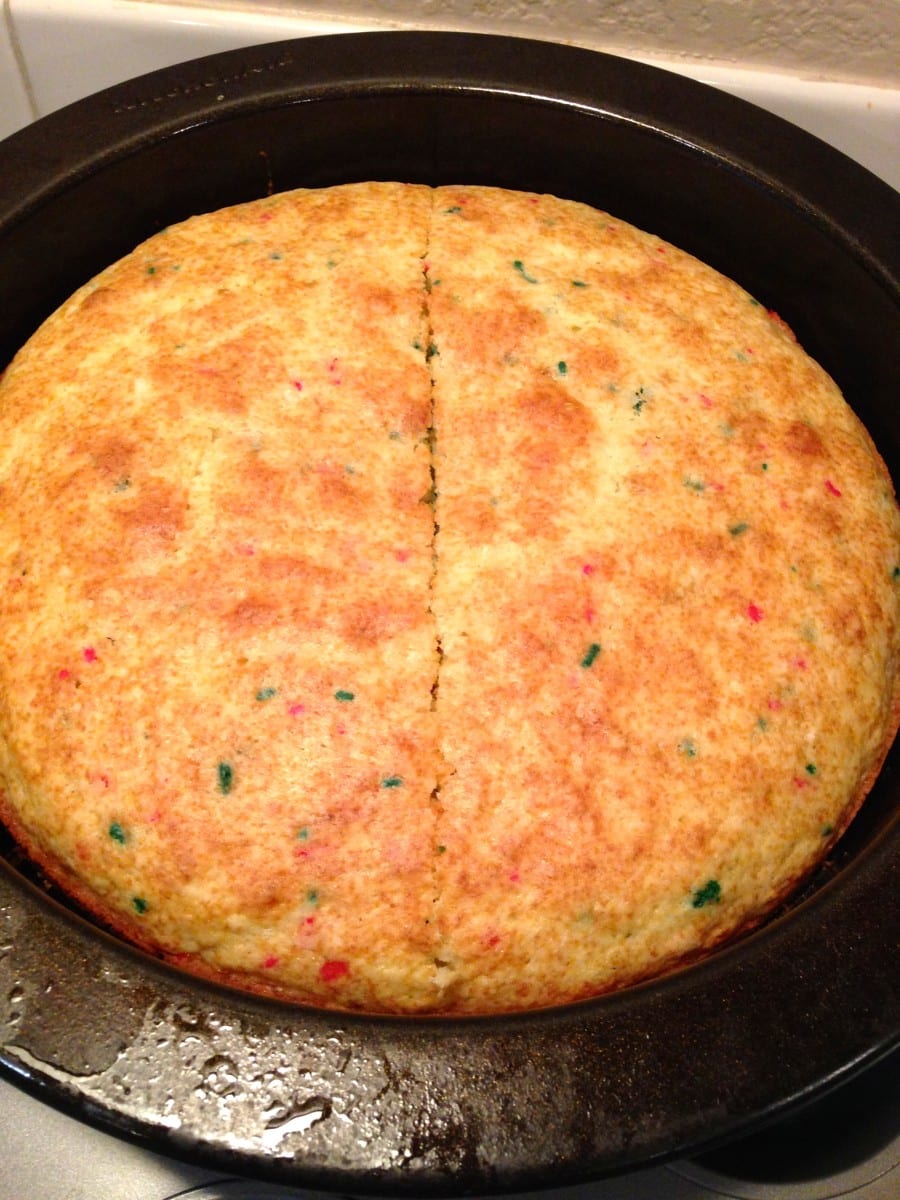 I put an alarm on my phone for the date of each child's 1/2 birthday, and just repeated that date to chime the day before it was to occur each year. This gives me time to grab something small from the dollar store, and make a you are special plate.
Just use a round cake pan (1 box makes this round cake pan plus about 4 cupcakes). When it is done let it cool a bit (make sure you spray pam on the bottom before baking), cut it in half and put one half upside down, frost the middle and put the other half on top….then you aren't wasting any cake. Even men love this idea if you surprise them.
Then play some games together for the celebration:
For more easy recipes, tips and crafts please LIKE The Typical Mom on Facebook and follow me on Pinterest! You can also sign up for my free weekly newsletter which is packed with goodies I know you'll love. 😉