Want to make a crispy grilled cheese in toaster oven this afternoon? We have step by step directions for you with 3 ingredients. With your cheddar slices you can also add some ham lunch meat, pepperoni or even macaroni and cheese! If you loved our tips on how to reheat pizza in toaster oven this is going to be a hit too.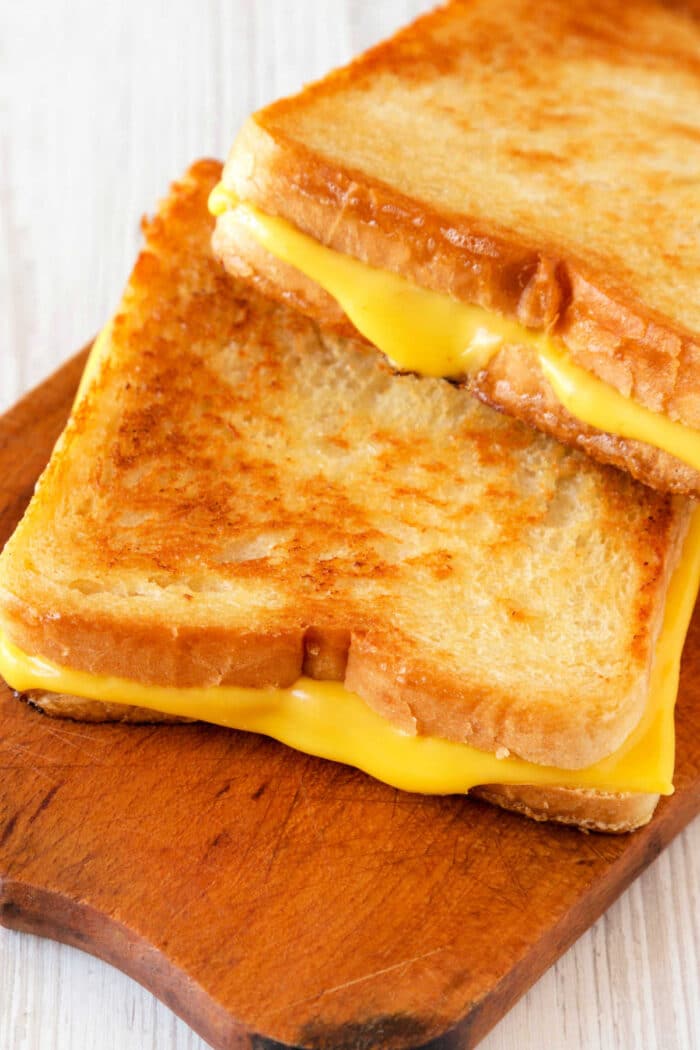 Grilled cheese in a toaster oven is the epitome of comfort food. The warm, gooey cheddar oozing between perfectly toasted bread is a simple pleasure that can satisfy even the pickiest of taste buds. While it's traditionally prepared on a stovetop skillet or griddle, this is a game changer. (affiliate links present)
Toaster Oven Grilled Cheese
You may be surprised to learn that this small counter kitchen appliance can also be a fantastic tool for making a scrumptious toasted sandwiches. First we thought that air fryer sandwiches were the end to all end.
In this post we'll explore the art of crafting the perfect bites this way. From selecting the best ingredients to mastering the cooking process, you'll be set after this. Compare it to our air fryer grilled cheese and see which you prefer, maybe one every other day?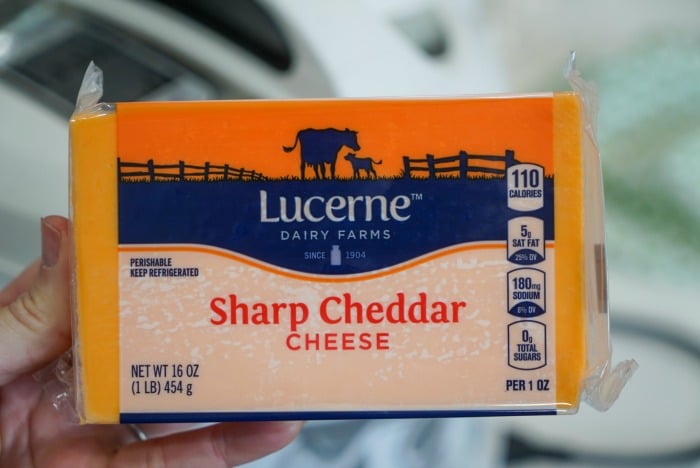 How to Make Grilled Cheese in a Toaster Oven
No matter whether you make one of these in the oven like our pizza grilled cheese we shared with you last week, or in a pan there are 3 ingredients used as the base. You can add more from there of course which we will talk more about later but butter, bread and cheeses are a must. There are differences in those though too.
The foundation of any grilled cheese sandwich is the bread.

Opt for a high-quality slices with a good balance of softness and firmness.
Classic choices include white, whole wheat, or sourdough bread, but feel free to experiment with different varieties to suit your taste.
You can use puff pastry too for out of the box thinking to make all sorts of Savory Hand Pies

Cheese is the star of the show, so choose wisely. Cheddar, Swiss, American, mozzarella, and provolone are all popular choices. Combining two or more can add complexity to the flavor.

Daiya has great dairy free shredded cheese that we buy for my husband
You can use packaged Kraft slices as well which melt the fastest but are processed

Butter is the traditional choice for spreading on the bread's exterior, providing that delicious golden-brown crust.
Margarine, vegan plant based dairy free sticks or olive oil can be used as a substitute for a lighter option. Personally if I had to choose the best option it would be Kerrigold salted butter all the way! Spread it on softened so it doesn't rip a hole in it, with the crust with very thin slices of sharp cheddar.
Now this method is not for serving a crowd, you'd want to make oven grilled cheese sandwiches for that. Perfect for just one or two people though so you don't have to heat up your whole house or dirty a pan to get it done.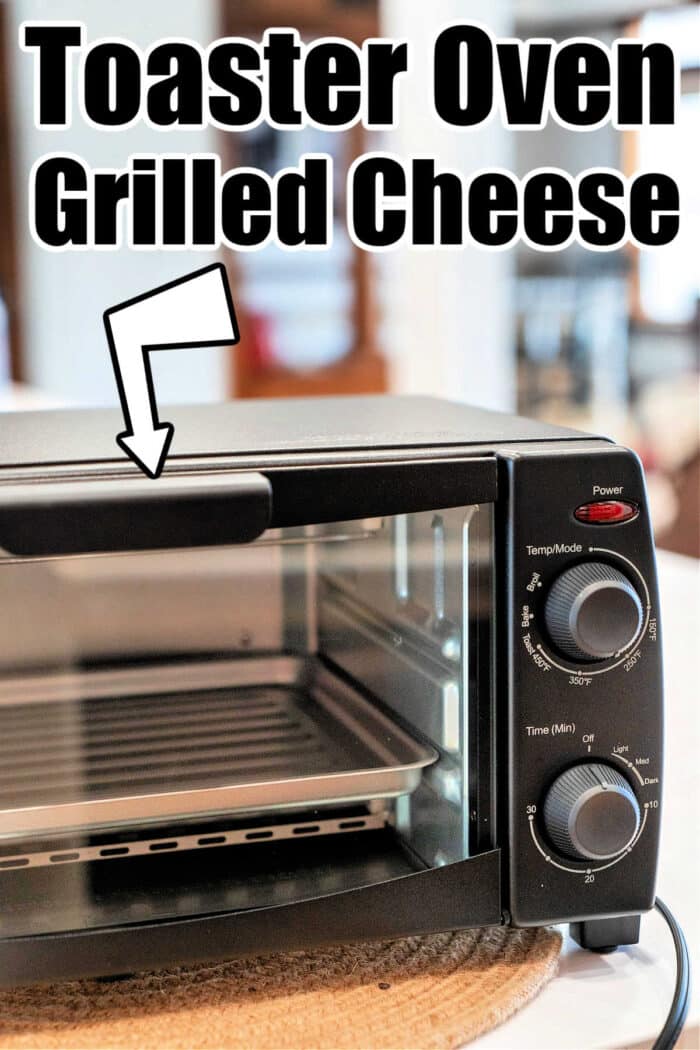 Cheese Bread in Toaster Oven
Let's talk about how the basics are done and how you can tweak it a number of different ways!! I have a few pictures here to show you a couple of ideas but literally you should use your imagination because anything goes in the middle friends. 😉 Easiest add is a slice of tomato or toaster oven bacon jammed in there. OMG
You can leave it open faced with just one slice and slices on top.
Preheat your machine to 375 degrees F.
Set buttered slice with dry side facing up on your metal tray with shredded or slices on top.
Slide into the machine on middle rack for 3 minutes or until top is melted and crust is browned
With two slices and a filling inside you will need a bit longer to brown both slices top and bottom. You do not need to flip it but if you want it totally evenly crispy on both sides then you will want to do so.
To ensure even cooking, allow your cheese and butter (or margarine) to come to room temperature before assembling the sandwich.
Lay slices of cheese evenly over one slice of bread, ensuring complete coverage to maximize that melt in your mouth experience. Add any optional ingredients like sliced tomatoes, onions, or bacon if desired. Top with the second slice of bread.
Spread a thin layer of butter on the exterior of the sandwich. Don't forget the corners; they tend to crisp up beautifully.
Set your toaster oven to the "toast" or "bake" function at around 375° F
Cook on each side for 3-4 minutes or until the cheese is melted.
Preheating ensures even cooking and a nicely toasted exterior so don't skip that step, 5 minutes is all you need to get that step done. Start simple with just the three ingredients to begin with and then let your imagination run wild y'all!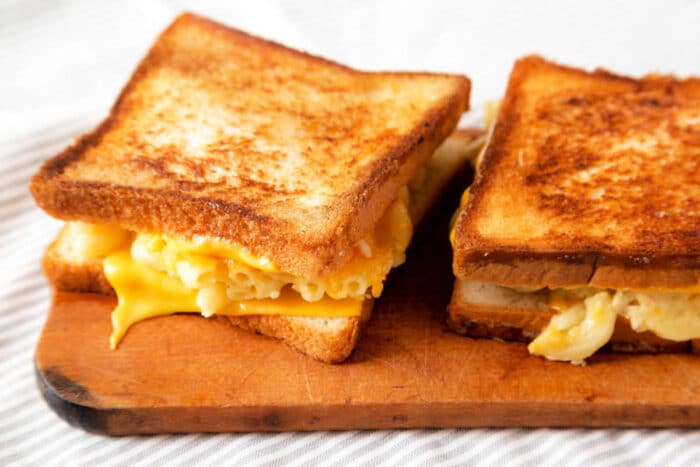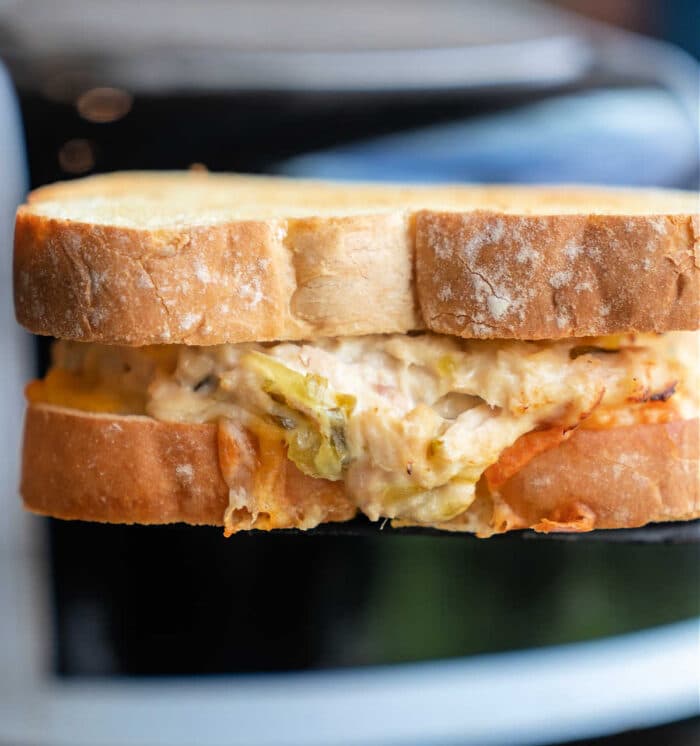 Toasted Sandwich
Here are a few tips and tricks for toasting sandwiches in this handy toaster oven recipe here. First off you don't want to crowd your food. Most of these are great for 1-2 people. Overlapping will inhibit the food from getting crispy on all sides as you want it to get.
Place your two pieces of white bread with buttered side facing outward and cheese inside on the solid metal tray it came with to prevent the melted cheese from dripping onto the heating elements.
Place the baking sheet on the center rack to ensure there's enough space for the heat to circulate around all sides.
The cooking time will vary depending on your oven's temperature and the thickness of your sandwich.
Keep a close eye on it, and when the bread turns a beautiful golden brown and the cheese melts, it's time to flip.
Gently flip using a spatula to flip piece of bread on bottom to the other side so bread is golden brown and the cheese is perfectly grilled, gooey and inviting. Served with Crockpot creamy tomato soup this is what we make for dinnertime when we have little to no time.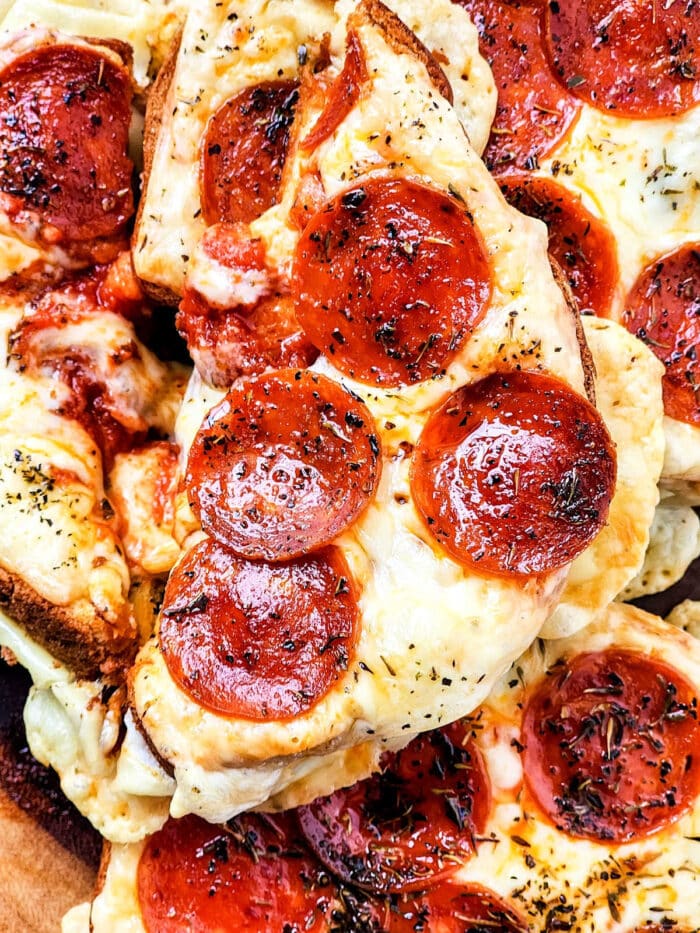 How long to cook grilled cheese in toaster oven
The beauty of making grilled cheese in a toaster oven lies in its simplicity and versatility. With the right ingredients, careful assembly, and a little practice, you can master the art. Create the perfect bite in about 10 minutes but timing will vary depending on what or how much is inside. Tuna melt will take longer than just 1 slice in the center.
Mixing different cheeses can take yours to new heights. Sharp cheddar with creamy havarti, or tangy Swiss with smoky Gouda, the options are endless.
Elevate by adding flavor enhancing extras like sauteed mushrooms, caramelized onions, or rotisserie chicken salad. Or a spread of pesto or mustard for added zing.
The key to achieving a crispy exterior and melty interior is patience. Rushing the cooking process can result in burnt bread or under melted cheese.
Consider cutting into smaller portions or using smaller slices of bread for easy flipping and handling.
This is at its best when served hot off the toaster oven tray. Enjoy it immediately for that irresistible cheesy goodness.
Whether you're making it for a quick lunch, a late night snack, or a comforting meal, we love it. This machine may become your new best friend in the kitchen. Go ahead, jump to recipe and experiment with different fillings. Let us know below which are your favorite new goodies to include. 😉
Want to see a few of my favorite things that I am totally obsessed with?? Take a peek and see how many you might already have…twinsies!
Looking for more easy family recipes and tips? LIKE The Typical Mom Facebook page?
Then sign up for my free newsletter, and follow me on Pinterest! 😉
***** If you LOVED this recipe give it 5 Stars below and let everyone know what you thought about it. 😉
Grilled Cheese in Toaster Oven
How to make grilled cheese in toaster oven is here. Melted cheese bread made in a few minutes or loaded with bacon and tomato are yummy too.
Ingredients
Instructions
Preheat your machine to 375 degrees F for 5 minutes. Set buttered slice with dry side facing up on to your solid metal tray with shredded or slices of cheese on top. Lay 2nd slice of buttered bread with butter side facing up on top of that.

You can leave it open faced with just one slice and slices of cheese on top too. Slide into the machine on the middle rack for 3 minutes if open faced, or 3-4 minutes on each side (flipping with a spatula ideally halfway thru) or until lightly golden brown and cheese is melted.

** If you choose to add other ingredients into the middle put 1 slice of cheese on the bottom and on on top of your add ins. Keep an eye on it after 3 minutes on each side as it may take an additional minute since it is thicker.
Nutrition Facts
Grilled Cheese in Toaster Oven
Amount Per Serving (2 oz)
Calories 241
Calories from Fat 144
% Daily Value*
Fat 16g25%
Cholesterol 43mg14%
Sodium 361mg16%
Potassium 63mg2%
Carbohydrates 14g5%
Protein 10g20%
Vitamin A 456IU9%
Vitamin C 0.1mg0%
Calcium 235mg24%
Iron 1mg6%
* Percent Daily Values are based on a 2000 calorie diet.