Free Disney bingo game you can play at a birthday party or just for fun plus a Disney animated movie list you can use to quiz your friends. Whether you just want a rainy day activity or a game for a crowd this free game will save you money.
When my girls want to have friends over for a themed party I am all about finding free printables for kids to save some money. Disney bingo has been a hit many times over during sleepovers and get togethers. Hope it puts a smile on your face too (affiliate links present)
Disney Bingo Game
We used to live in Southern California so we visited Mickey Mouse quite a bit. As a child myself I used to go monthly with friends and when I had kids I figured out how to get into Disneyland for free so we could go really often too. Like most little ones my girls wanted all things Minnie Mouse.
I am not great at graphics or drawing so we used Disney animated movies for the markers on this game. You can print all 4 cards on one sheet of paper at a time and they are all slightly different. Leave as is colored or if you want black and white just choose that option on your printer.
Free Disney Bingo
For the caller you can just use one of the sheets. Cut out the squares and throw them into a hat. Pull out one at a time and call out to players one at a time. Use pennies, buttons, marshmallows or small Disney figures to block out the spots that are called.
If you already have little puppy dog pal figurines or Mickey stamps you could use those too. Anything really small that will cover just one space without covering what is left is ideal. You could do a craft at the beginning and create something to use too. If you are into other activities we have a bunch to choose from like;
Of course everyone needs to make their own set of Mickey ears and wear it on their heads to get into the spirit of things right?
You can make all sorts of Disney treats with cookies or cupcakes that will transplant you right into the park. I mean we love all the food there and even came up with how to eat free at Disneyland.
Another Disney iSpy game of sorts. It is great to play if you're at the park but you could set up a sort of scavenger hunt at your house to find things on the list too.
Then print out the sheet below and quiz each other. You could make a game out of this too if you wanted to. You could have people write a quote from each movie on the back and then count and see who has more to be the winner!
Disney Trivia Game
Everyone could name 1 character from 5 of the above movies and see who knows the most, or who has seen more? Keep as a list and mark off the ones you have seen thus far. Store in a drawer and strive to watch them all during family movie nights together. This was something my girls and I have done for years.
Even when they were preteens they got a kick out of the Disney classic movies. We got Disney+ on our tv and especially during 2020 when we were all inside keeping busy it brought smiles to our faces for sure. Every time a new flick comes out we can watch it and decorate an Encanto coloring page together.
Disney Party Game
Time needed: 5 minutes
Free Disney Bingo
Print

Click on this printable Disney bingo game

and print as many as you'd like. The movies list is in the same link if you'd like that too. 4 Bingo cards will print on each 8×12 sheet of paper then you cut out and use. There are 4 versions so not everyone will win at the same time.

If you know you will use these over and over again, or playing this with a classroom full of children, I would suggest laminating them. First cut into 4ths and then run it thru the machine. Give each a wet erase marker so a wipe can clean off the marks after the game is done.
Play

Use markers to cover spots when they are called out. Cut out the squares on one and fold up to choose and call out. Or you can mark on the list of movies which are available on the sheets and randomly call them out yourself.
If you have little ones you could pair them with an older child who can read. Let the younger one mark them off so they are involved and so everyone can play together! We have some free Disney printables for you too here.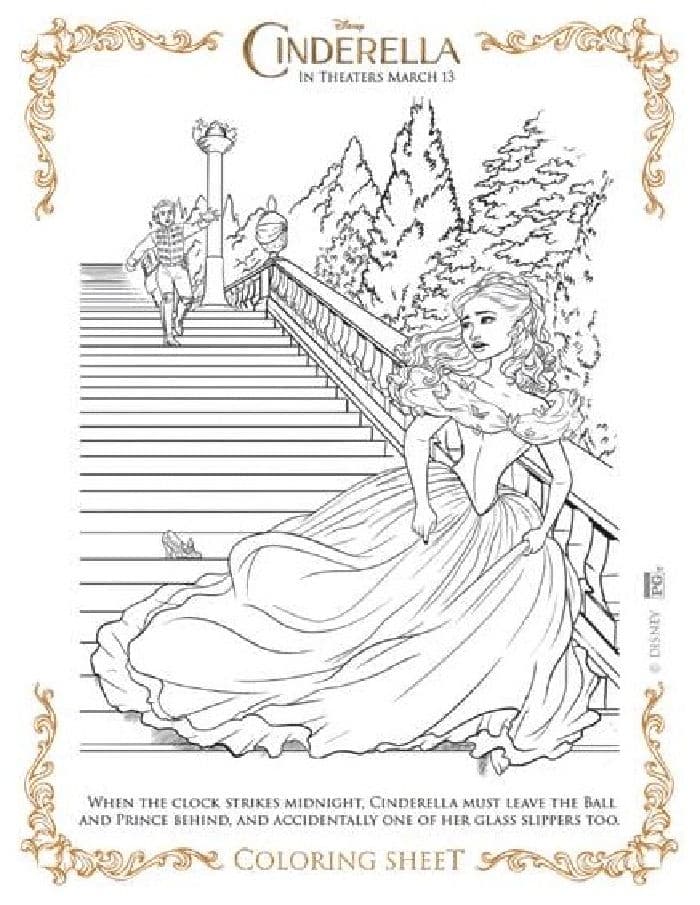 Bingo Disney
I kid you not, even my 20 year old finds it fun to use nice colored pencils to color on a weekend. It's a very relaxing thing to do really, I am guilty of printing out one or two for myself too. Whenever I am given Disney princess sheets like this one I offer them up to you so that link above is updated as often as possible.
Like I said, I am all about finding free printables for kids like this. Use one or all of them for your next get together to save yourself some money so you can buy the food or decorations you'll need. Every little bit counts right when you're on a budget and want to create the ultimate fun time for kids and/or adults alike.
To save as much as possible start with these, then search around your house to see what you already have and can use. Head to the Dollar store for decor and snacks, then you can get the few things left at the party store. That is always the most expensive by far so it's best to avoid it if you can.
Want to see a few of my favorite things that I am totally obsessed with?? Take a peek and see how many you might already have…twinsies!
Looking for more easy family recipes and tips? LIKE The Typical Mom Facebook page?
Then sign up for my free newsletter, and follow me on Pinterest! 😉
***** If you LOVED this recipe give it 5 Stars below and let everyone know what you thought about it. 😉