Donuts aren't just to be fried and bought at a donut store. They are quite easy to make at home with a pan and in the oven, eliminating the grease. Plus you can make whatever flavor you want, and top with anything you'd like. Here is how you make baked pumpkin donuts, and you can go beyond that once you see how easy making doughnuts is at home.
We love pumpkin anything, and not just during Oct. – Nov. seasons. You can honestly use store bought pumpkin bread mix and create your own baked pumpkin donuts that way or follow this recipe and use a donut pan (aff. link) to create your own yummies at home. Here is your pumpkin donut recipe.
[mpprecipe-recipe:52]
Like I said, you can use boxed pumpkin bread mix that is all around during the holidays if you aren't into "from scratch" but sometimes I'm in the mood and want to start from the beginning. You can go simple for the glaze and just mix about 1 c. powdered sugar with water, slowly until it is the thickness you want and then add toppings…or you can make from scratch as above too.
Most of the time I use pint sized freezer bags and cut the tip off to pipe into a pan or use for frosting, but if I find these on sale I will buy them instead….it's all about economics. lol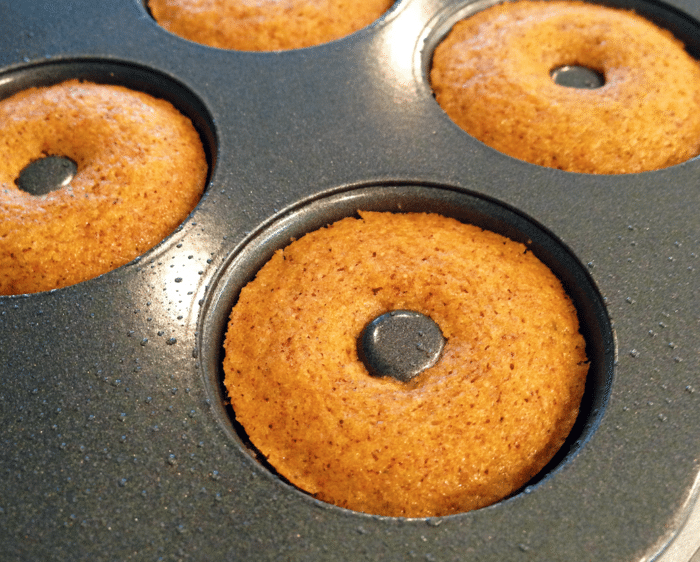 Now glaze, frost, or top as you'd like and enjoy away!
For more easy recipes and crafts please LIKE The Typical Mom on Facebook, sign up for my newsletter, and follow me on Pinterest!