Here are some easy pumpkin desserts with pumpkin puree you've got to make this Fall!! From pumpkin bread to cookies, to creme brulee and pumpkin pie dump cake, they're all delicious.
Who's with me when I say "Bring on the pumpkin!!" I seriously love this time of year when everything has a hint of Fall flavor and scent. Check out this list of easy pumpkin desserts and let me know which ones you like the best!! (originally published 9/16, affiliate links present)
I don't know about you but I could eat and drink everything with this flavor all year long. Even if it is February and I want some comfort food, these recipes are what I think about. From baking in the oven to even a mini loaf of air fryer pumpkin bread, there are so many options.
Pumpkin Dessert Recipes Easy
Let's start with a peek of our favorite pumpkin pudding cake! It is the most moist piece of YUM you'll make this season. If you love pumpkin pie it has a similar consistency to that crossed with a butter cake of sorts. This added ingredient in a box makes it more moist.
Another great idea to make super tender is using buttermilk instead of traditional. We do this in our Pumpkin Yeast Bread and what a difference it makes. Braided and beautiful baked in a loaf pan this is another hit that always impresses.
Pumpkin Dessert Recipes with Pumpkin Puree
It is warm and a bit dense like pumpkin pie but thicker like a cake! We made this after enjoying a few Libbys pumpkin muffins. You can use the same puree for both.
A little goes a long way with this one.
Pumpkin cakes are good but this one is amazing.
Serve it with a little scoop of vanilla ice cream on top and OH MY is what everyone will say.
Cream cheese frosting is a nice extra for Pumpkin Bars with Cake Mix or many of these others too.
Pumpkin Desserts
Or make into an entire loaf for a quick bread. I mean it's the same flavor and taste but you get a slice with our pumpkin bread with spice cake mix vs a muffin.
Like our easy microwave pumpkin flavor fudge recipe here.

Allows you to let your kids help you "cook" as there's no stove or oven involved.
You just need white chocolate chips and a few other ingredients to make.

2 ingredient spiced pumpkin angel food cake is GREAT.
Creamy pumpkin Crumb Pie a whirl.
Our easy pumpkin monkey bread in a bundt pan uses refrigerated biscuits and is just HEAVEN!
If you too are fans of cake mix desserts, we made some pumpkin blondies we called them last week.
Pumpkin Recipes
And on to one of our most popular breakfasts or desserts. These pumpkin zucchini muffins are just SO good! Or with just two things make our 2 ingredient pumpkin muffins with chocolate chips.
If you have time to go all the way homemade, try these pumpkin spice cinnamon rolls or pumpkin banana muffins.
I've had people mention they've seen these featured on one of the Hallmark holiday movies!
They're super moist and integrate this popular green veggie into each bite!
Serve them for brunch at a get together and they'll be all the rage.
For something that can be nibbled on all day long with dippers on the side, our pumpkin cream cheese dip is always a huge hit.
Pumpkin Cookie Recipes
You can make cookies from cake mix using pumpkin or spice cake mix with some chocolate chips. Or use our pumpkin cheesecake cookies recipe.
Now let's talk about breakfast, or brunch with these pumpkin pancakes with Bisquick. An easy way to make a batch of sweetness but a good excuse to have them at the beginning of the day too. Here are a few others from The Typical Mom blog as well as a few friends.
Then try this pumpkin crisp dessert or our air fryer pumpkin pie recipe. Moist with a scoop of whipped cream on top, it's fantastic.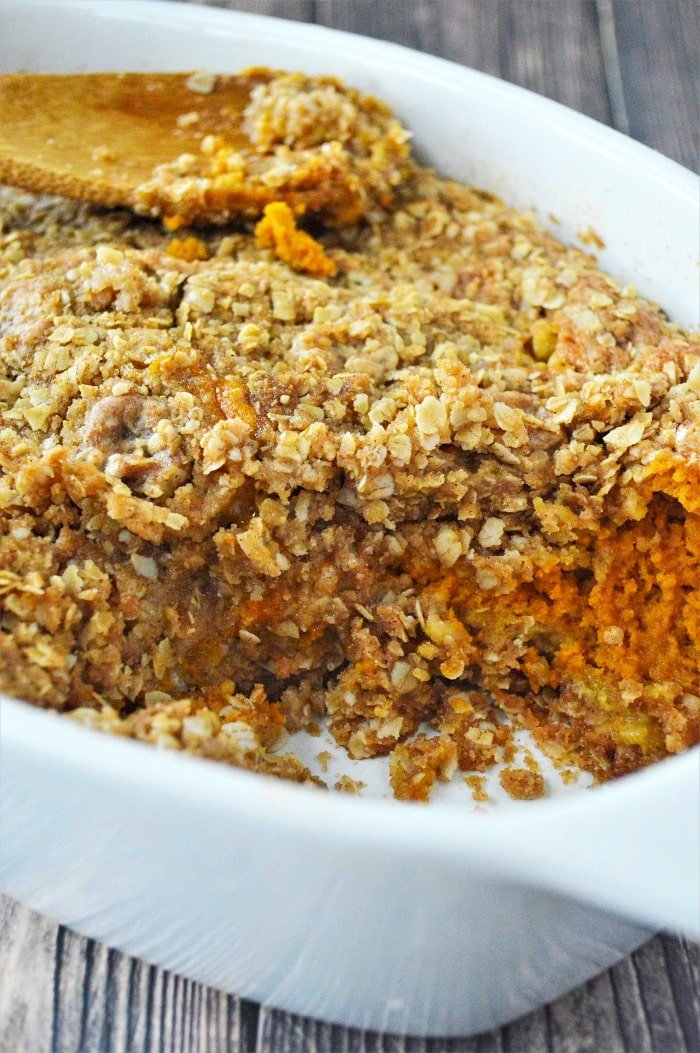 What to make with pumpkin puree
You can literally sprinkle spice cake mix, pumpkin pie spice, a bit of this and a little of that into a baking dish and make a dump cake….and there's more….
If you want to make something just a bit more on the savory side, try Pumpkin Sourdough Bread. You can slice and sprinkle cinnamon and sugar on it with a bit of butter in the morning.
Want something dairy free? NO problem. Our crazy cake uses this puree to give it a Fall flavor that we just love.
This tasty Pumpkin bread with pineapple is the way we like to make it so it's super moist and sweet.
Our hand held Pumpkin pie hand pies are fun to make and eat with little ones.
Baked pumpkin donuts involve NO frying which is great. Pair it with our pumpkin cocktail for added yum.
We make this every single year and it is always a hit with us and anyone we know who's coming over.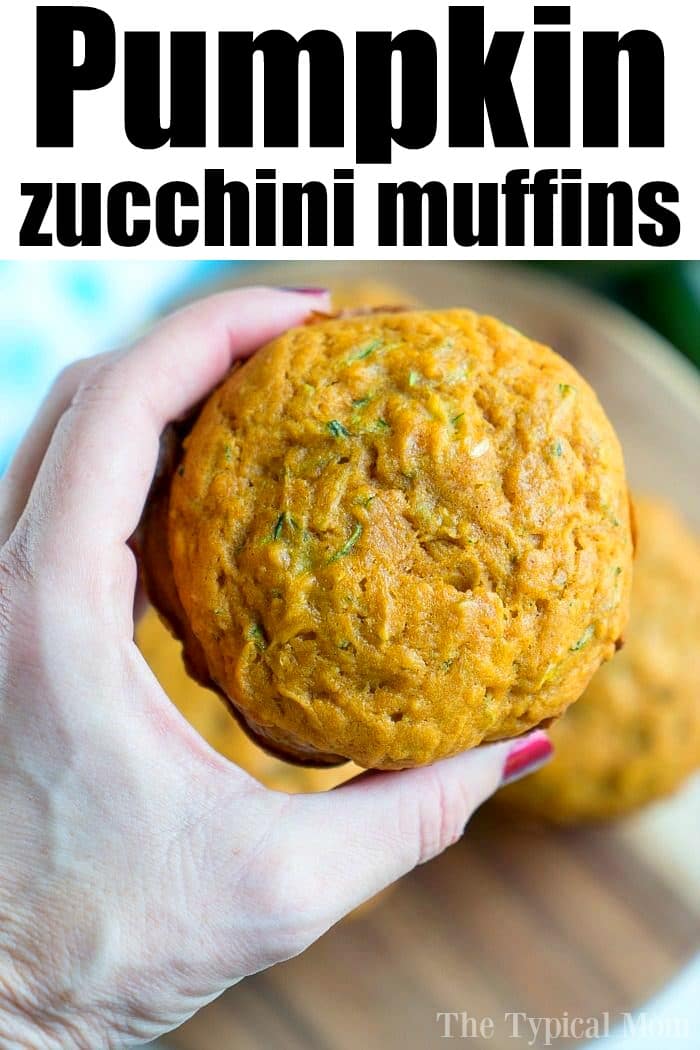 No Bake Pumpkin Desserts
Last year we made these mini no bake pumpkin cheesecakes of sorts that were little bites of goodness. Topped with some whipped cream they were fun for my girls to make with crushed cereal for the crusts!
Want to create a Fall brunch when your friends and family come over? Of course you'll want a fun coffee bar with K cups and our easy to throw together pumpkin spice coffee creamer!
With just 3 main ingredients you will see just how easy it is to mix together. Then you can enjoy this flavor all year long, and save $ to boot.
Cookies made with cake mix are great with a bit of puree inside. It makes them extra moist as well as adding a pumpkin flavor to them.
Then include a loaf of our delicious chocolate pumpkin bread on the table. You could make muffins too for a quick grab and go, no need to slice idea.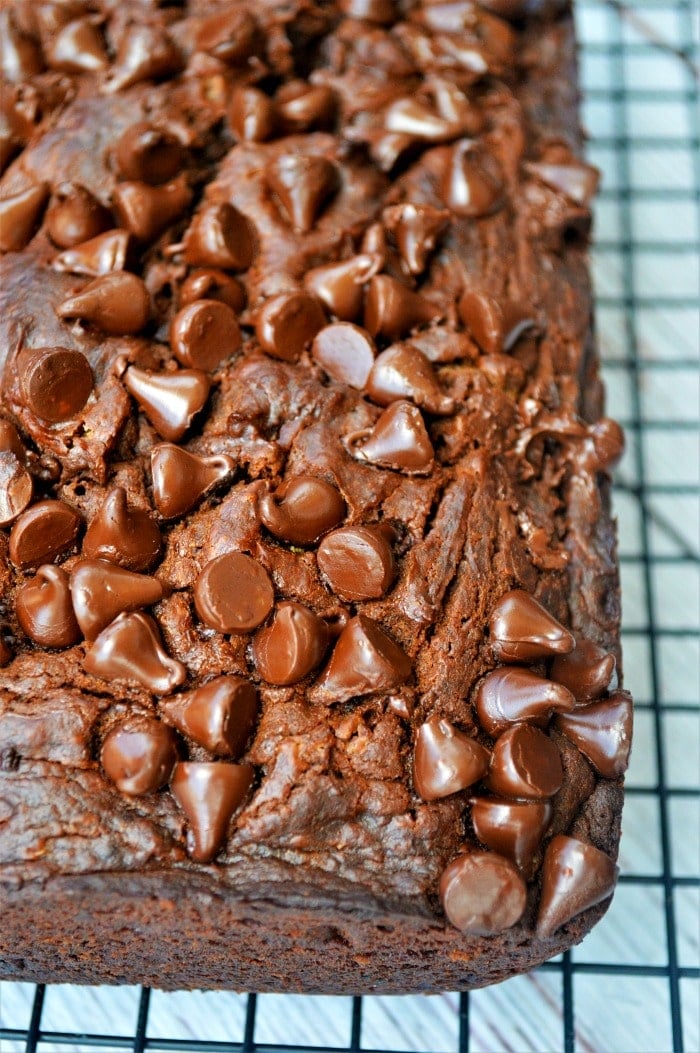 Pumpkin Pie Spice Recipes
Integrate other flavors you love like cinnamon into your treat too. Here's a great example, our pumpkin babka is killer. Homemade, takes some time, but beyond amazing when it is done.
Pumpkin Pie Lasagna is a fun new idea. Layered in a pan so you can see all of the different ingredients inside, it's a cool treat to serve everyone.

Gluten-free Pumpkin Layered Dessert is somewhat similar but an option for those with celiac.

Pumpkin sugar cookies are fun to make with your kids this time of year. You can see them below. Made with cut licorice pieces it's an edible art project you can make on any type of baked goods really.
Pumpkin Pie Roll is pretty to serve and really yummy too.
If you love these easy pumpkin dessert recipes you will love all of these! From September to December we enjoy them all and area always coming up with new ones to add to this list each year. You too can think outside of the box and substitute a scoop instead of applesauce in a recipe of your choice.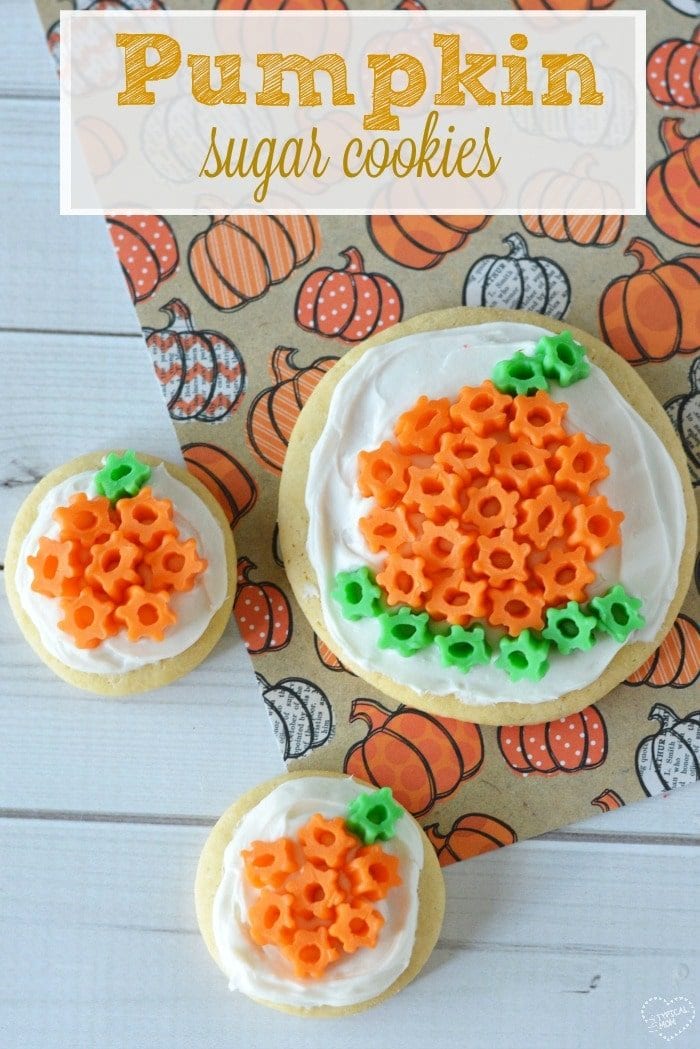 Dairy Free Pumpkin Desserts
As I have told you before, we need this for my husband. Any and all of these can be made DF with almond milk and other alternatives. I did this for example when I made a batch of monkey bread in a smoker the other night! In with the plant based butter and brown sugar I used a scoop to keep it nice and moist (ooey gooey is what you want).
If you want to make a version of this in the oven just follow our easy monkey bread recipe.
Plain or with a hint of pumpkin you're sure to love this 5 ingredient breakfast and/or dessert idea.
Using refrigerated biscuits or the frozen version works too, it's a great recipe our family absolutely loves.
Want to see a few of my favorite things that I am totally obsessed with?? Take a peek and see how many you might already have…twinsies!
Looking for more easy family recipes and tips? LIKE The Typical Mom Facebook page?
Then sign up for my free newsletter, and follow me on Pinterest! 😉
***** If you LOVED this recipe give it 5 Stars below and let everyone know what you thought about it. 😉
Easy Pumpkin Desserts
Lots of easy pumpkin desserts and recipes with pumpkin puree you can make in the Fall.
Instructions
In a bowl mix together ingredients except syrup until it is smooth. Heat pan on stovetop over medium heat, melt a small pat of butter inside.

Spoon in a pancake size amount into pan, a few should fit at a time. Allow to cook for 2-3 minutes, then flip for another 2-3 minutes until cooked thru to the center and fluffy.

Serve warm with maple syrup and crushed pecans on the top.
Nutrition Facts
Easy Pumpkin Desserts
Amount Per Serving (1 oz)
Calories 313
Calories from Fat 108
% Daily Value*
Fat 12g18%
Cholesterol 49mg16%
Sodium 805mg35%
Potassium 212mg6%
Carbohydrates 42g14%
Protein 8g16%
Vitamin A 185IU4%
Vitamin C 0.4mg0%
Calcium 195mg20%
Iron 2mg11%
* Percent Daily Values are based on a 2000 calorie diet.