If you love making desserts with your kids you've got to try this no bake pumpkin cheesecake in mason jars treats! Perfect flavors for Fall or year round.
We love baking year round but especially during the summertime and when it's "pumpkin everything season!" 😉 This year we decided to put a few of our favorite things together to create this cute no bake pumpkin cheesecake in mason jars dessert! I love no bake because I don't have to turn on my oven, and when you are including your kids in the "baking" process it is much easier to eliminate that step. One part my kids love when making this fun Fall dessert in mason jars is making the "crust"! We buy a lot of General Mills cereals throughout the year since my kids love 'em, and they participate in the Box Tops for Education program which is amazing! This is a sponsored post with compensation received from General Mills. As always, all opinions are my own.
We thought a few cups of Cinnamon Toast Crunch cereal would work great for a layered crust when making our no bake pumpkin cheesecake bites, and we were right!
Of course smashing it is a lot of fun to get it to just the right consistency. 😉
With a little bit of melted butter we were able to create a crunchy and sweet texture to our sweet treat and she could do most of it "all by myself", which is always a plus.
With just 3 other simple ingredients we were able to mix together a pumpkin cheesecake like layer that together tasted amazing and a great introduction to Fall!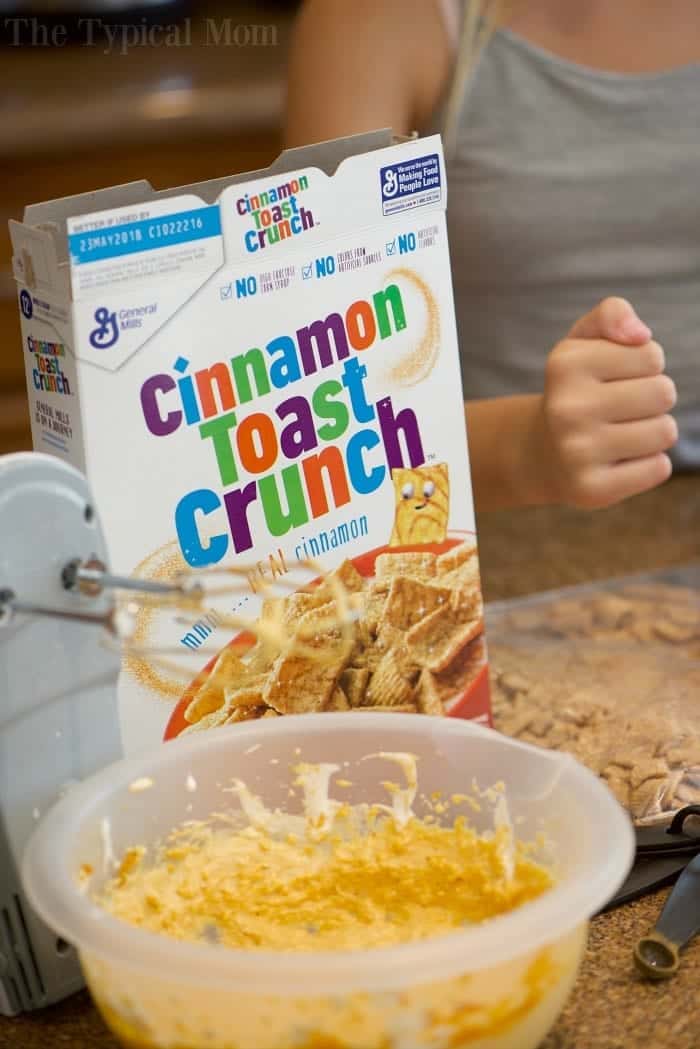 Here's the printable recipe:
No Bake Pumpkin Cheesecake
If you love making desserts with your kids you've got to try this no bake pumpkin cheesecake in mason jars treats! Perfect flavors for Fall or year round.

Ingredients
1

pkg

cream cheese

8 oz. - room temperature

1/2

container

marshmallow creme

7 oz. container

3

tbsp

canned pumpkin

3

c

Cinnamon Toast Crunch cereal

smashed

4

tbsp

butter

melted

nutmeg

cinnamon

1/2 pt. size mason jars
Instructions
Put 3 cups of your cereal into a gallon baggie. Zip to close. Smash them until they are fine, empty into a bowl.

Melt your butter and pour it into the bowl with your smashed cereal, stir until well combined.

In another bowl put your cream cheese (make sure it's room temperature), half a container of marshmallow creme, and approx 3 tbsp. of pumpkin (can add more later if you desire).

Use a mixer on low/med. speed to create a smooth pumpkin cheesecake mixture.

Spoon cheesecake mixture into a pint size freezer or pastry bag and place into the fridge for about an hour.

Put 2 heaping tbsp. of your cereal mixture into each mini mason jar and pat down with the back of your spoon.

Snip the corner of your freezer bag off and squeeze a swirl of your pumpkin cheesecake mixture on top, followed by another layer of 2 heaping tbsp. full of your cereal mixture.

Squeeze one more layer of no bake pumpkin cheesecake mixture on top of that and sprinkle with cinnamon and nutmeg if desired. Enjoy!
Nutrition Facts
No Bake Pumpkin Cheesecake
Amount Per Serving (3 oz)
Calories 379
Calories from Fat 279
% Daily Value*
Total Fat 31g 48%
Cholesterol 92mg 31%
Sodium 393mg 16%
Potassium 127mg 4%
Total Carbohydrates 21g 7%
Protein 5g 10%
* Percent Daily Values are based on a 2000 calorie diet.
You can find what you need for the crunchy layers of this no bake dessert at CVS……and they are having a big sale now too! Are you a CVS rewards member yet? If not you get tons of savings on an ongoing basis like this CVS Extra Bucks Offer where if you spend $30 on participating Box Tops products, you get a $10 ExtraBucks reward (valid 8/20-8/27)!
That means the next time you go in you can pick up $10 worth of free products….anything you need is yours!
Now let's talk about why we gravitate toward products with this little Box Tops for Education label on them for this dessert recipe and throughout the year. If you're not familiar with this program, it is great for schools! For each piece you collect and turn in, the school earns $.10….that adds up quickly!
I used to be the coordinator for the Box Tops program at my girls' school a few years ago and we earned enough money to get new P.E. equipment! Seriously….just by collecting these little labels we were able to trade the credit we earned for new items that benefitted each grade level and made our P.E. program that much more fun.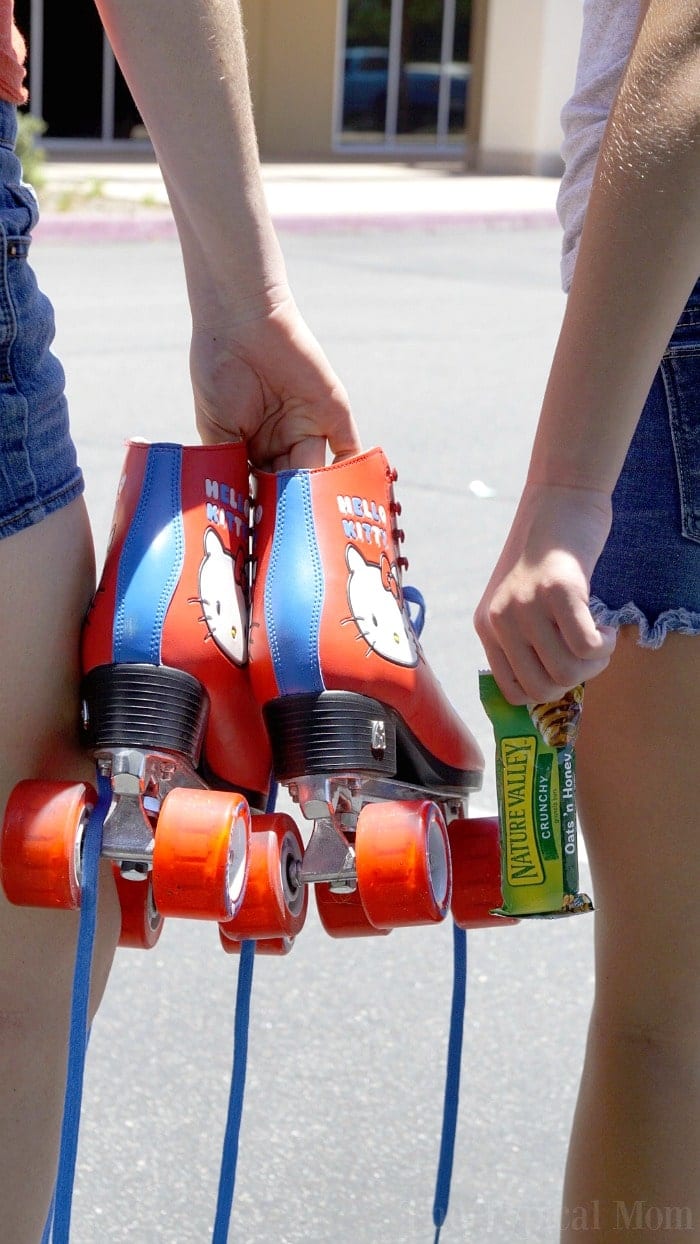 They're not just on cereal boxes either. Many of your favorite snacks like Nature Valley granola bars (we buy a ton of those for lunches) have one on top of the box too! At home my girls have learned to always look for Box Tops for Education labels before they recycle any box and stick them in our shell so they don't get lost. When it's full we empty them into a baggie and they take it to school so they can be turned in during the next collection date.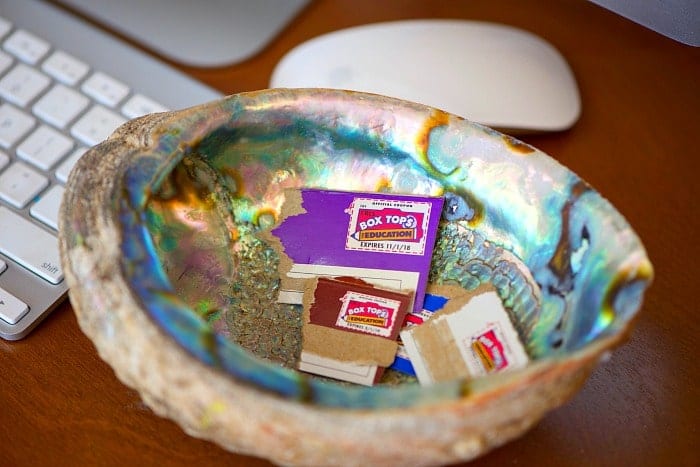 When cereal and snacks like this deal at CVS come around I stock our cabinets full because I know how quickly they'll disappear……I'm always ready for a great sale!
If your child's school doesn't have a Box Tops program yet I encourage you to start one, or participate in a collection drive near you. So….care for your school today and make your pocketbook happy at the same time, I can't believe summer is almost over but it's about that time already!
You can follow Box Tops on Facebook, Pinterest and Instagram throughout the school year!
*Offer valid 8/20/17 – 8/27/17. $30 worth of participating General Mills BTFE products must be purchased in a single transaction with CVS card in order to receive 10 CVS ExtraBucks automatically at checkout. Net purchase determined after all discounts, offers and coupons. Each box top is worth 10 cents to redeeming school when clipped from box tops products and sent to the redeeming school. Only BTFE registered schools can redeem box tops. Limit $20,000 per school per year for box tops redeemed through the clip program. See www.boxtopsforeducation.com for program details.
This is a sponsored conversation written by me on behalf of CVS Box Tops for Education. The opinions and text are all mine.