So cleaning isn't my favorite thing to do, but when I find an easy and natural way to clean things I'm much more likely to do them on a more regular basis. Let's face it, some appliances get neglected when it comes to cleaning and my microwave is one of them. We must use it at least twice a day but scrubbing and scrubbing the yuck off is time consuming and I'd so rather be doing something else! Let me show you a trick I found and how to clean your microwave naturally that takes just minutes with NO scrubbing.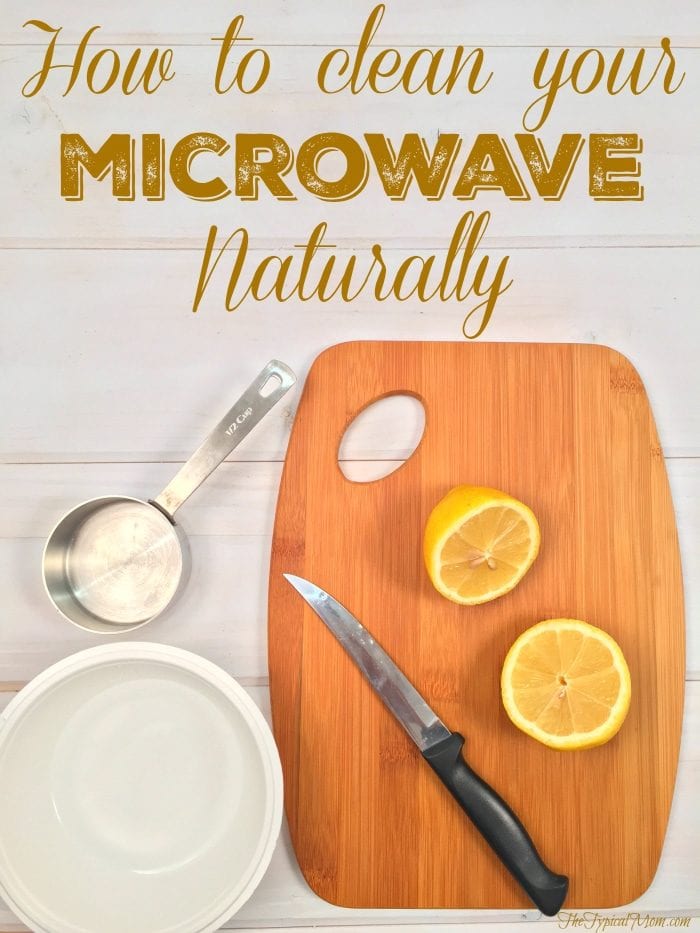 So I am ashamed to say this is my microwave before cleaning it, it has looked worse too before I found this easy way to clean it naturally.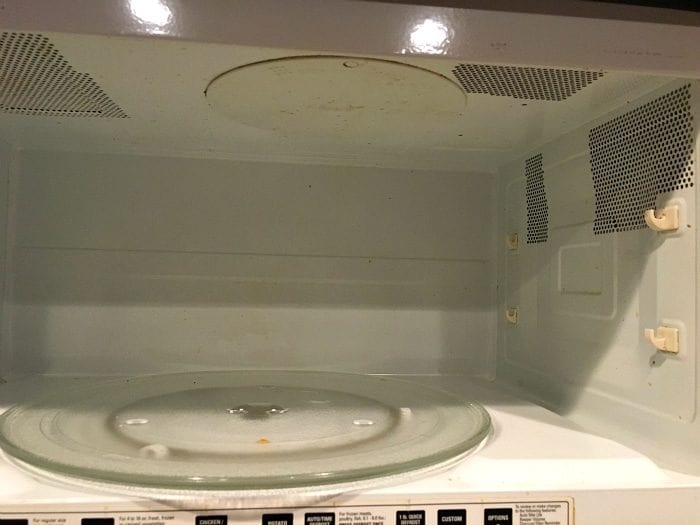 So you just need two things to steam clean it as I call it. You need 1 lemon and 1/2 a cup of water!! Seriously, where has this hack been all my life. Just fill a bowl with 1/2 cup of water, squeeze the lemon inside the water, and put the two lemon halves inside the bowl. Put it in the microwave for 3 minutes and then do NOT open it for about 5 minutes after that.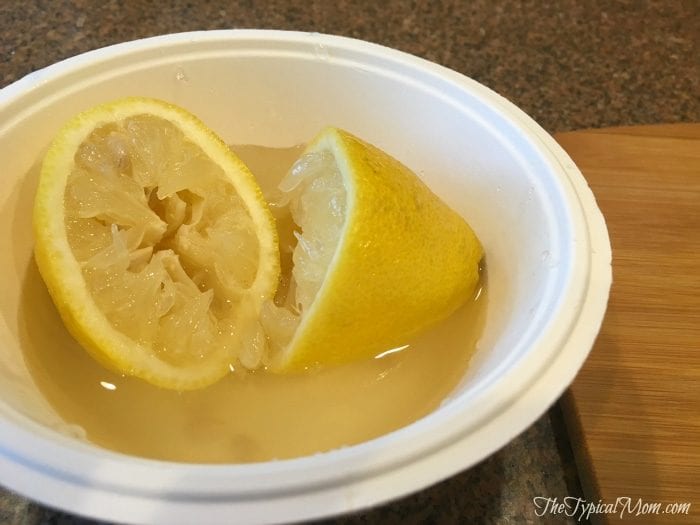 Open the microwave after those 8 minutes and you can literally just use a we paper towel to wipe the yuck and grime off of the inside because it's been loosened with the steam and lemon juice….makes your kitchen smell kinda' good too! Here's an easy way to clean your crockpot too while you're at it.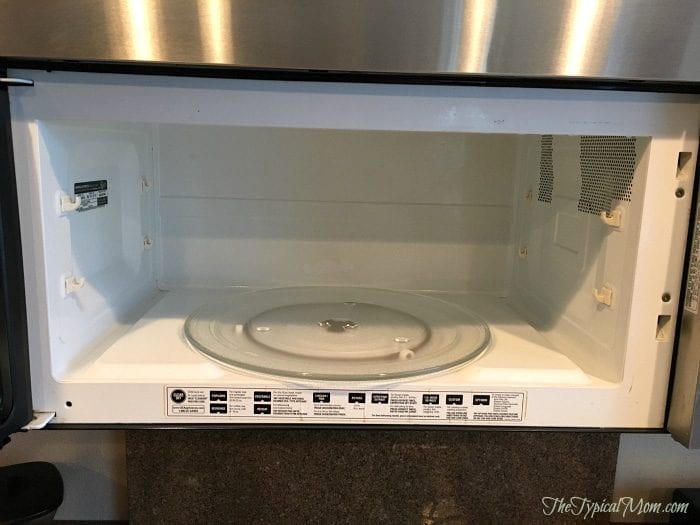 For more great tips, recipes, and crafts please sign up for my free weekly newsletter & follow me on Pinterest!