This is how to clean your microwave naturally using just 2 things you probably already have at home. This takes less than 10 minutes to do and there is no scrubbing involved to make your microwave squeaky clean and pretty. Additional easy kitchen cleaning tips here too.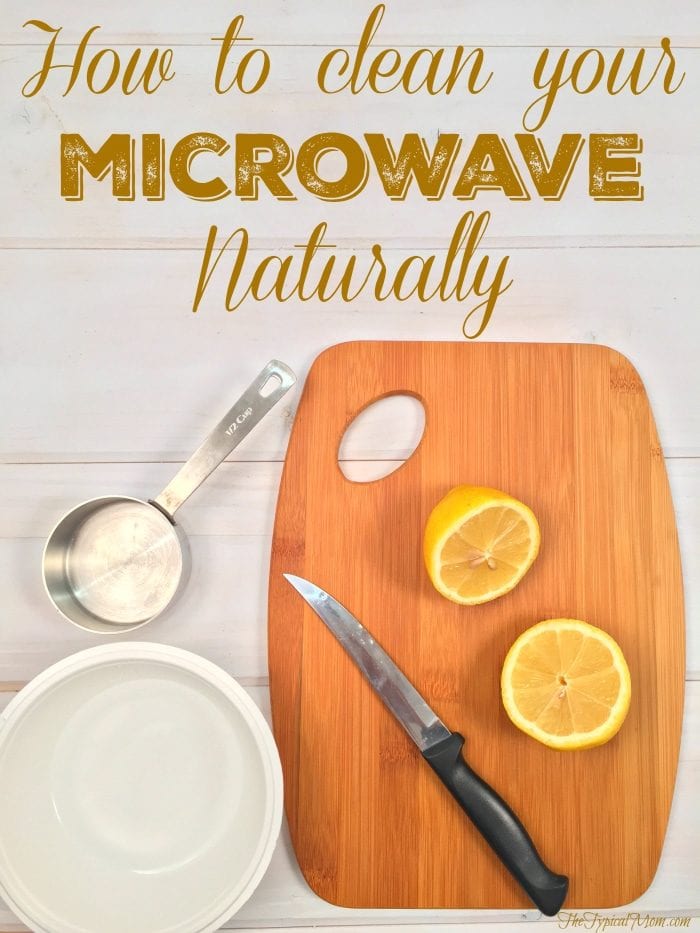 So cleaning isn't my favorite thing to do. When I find an easy and natural way to clean things though I'm much more likely to do it on a more regular basis. Some appliances get neglected when it comes to cleaning and my microwave is one of them. We must use it at least twice a day but scrubbing and scrubbing the yuck off is time consuming. I'd so rather be doing something else! Let me show you a trick I found and how to clean your microwave naturally that takes just minutes. (originally published 1/16)
I am ashamed to say this is my microwave before cleaning it. It has looked worse too before I found this easy way to clean it naturally.
I can't be the only one with kids who aren't the cleanest ever, and let's just be honest. I'm usually warming up my coffee really fast and rushing out the door to get my kids. I don't check out the inside to see if it needs to be cleaned very often either. Totally guilty.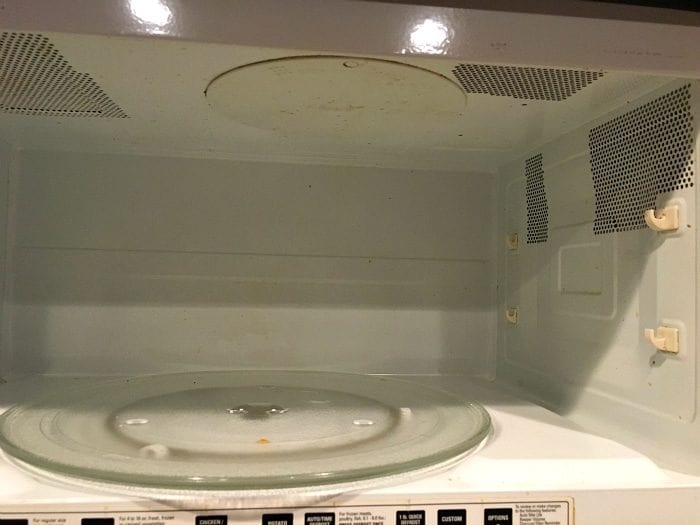 When I do have half a moment and realize the inside is just gross the last thing I really want to do is get myself into some weird position to scrub the corners and top of the microwave that now has stuck on, microwave hard food on it..not fun. But….here's a trick and makes cleaning your microwave so much easier to do….and costs less than a dollar.
You just need two things to steam clean it as I call it. There are so many lemon benefits I tell you and this is top on my list.
You need 1 lemon and 1/2 a cup of water!! Seriously, where has this hack been all my life. Just fill a bowl with 1/2 cup of water, squeeze the lemon inside the water, and put the two lemon halves inside the bowl. Put it in the microwave for 3 minutes and then do NOT open it for about 5 minutes after that.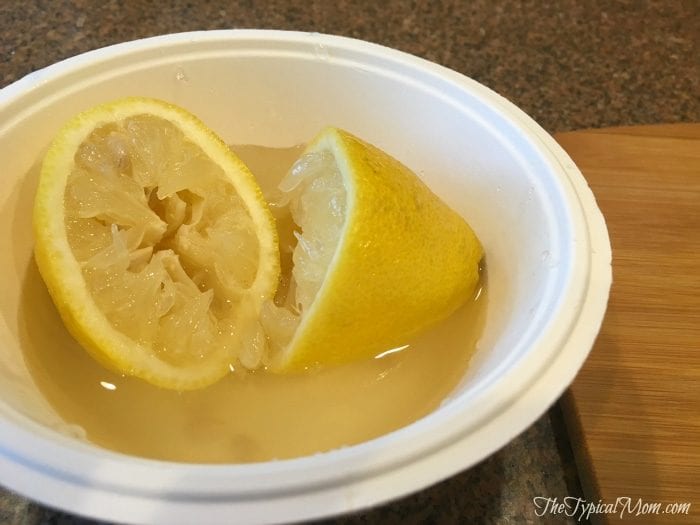 Open the microwave after those 8 minutes and you can literally just use a we paper towel to wipe the yuck and grime off of the inside because it's been loosened with the steam and lemon juice….makes your kitchen smell kinda' good too! Here's an easy way to clean your crockpot too while you're at it.
Now don't throw away those lemon halves, throw them down your garbage disposal, run some water, and turn your garbage disposal on. It's a great way to get the gunk off of the blades inside of there, sharpen them up a bit, and make it smell pretty good. Nothing goes to waste and you've cleaned two kitchen appliances for less than a buck!
Now that you are on a cleaning kitchen kick, here are a few more resources for you!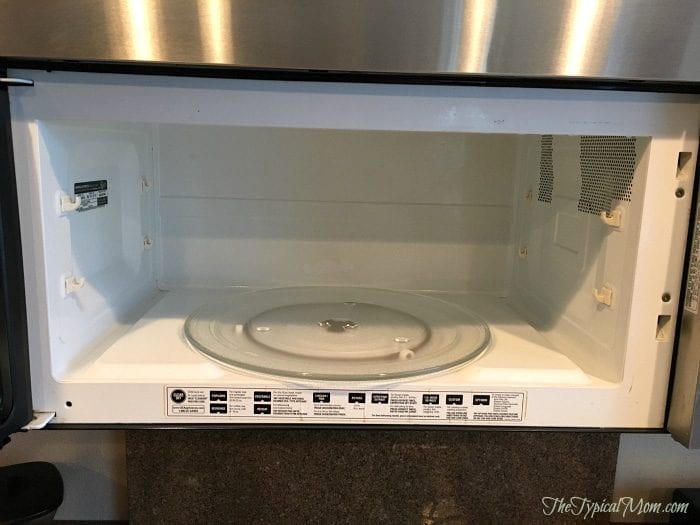 For more great tips, recipes, and crafts please sign up for my free weekly newsletter & follow me on Pinterest!