I do A LOT of crockpot recipes and although I wash my slow cooker after each meal I seriously have neglected cleaning the inside of my crockpot, until today. I couldn't stand looking at the gunk on the inside and looked for an easy way to get rid of it using household items I already had. This is one easy way on how to clean your crockpot that made all the difference!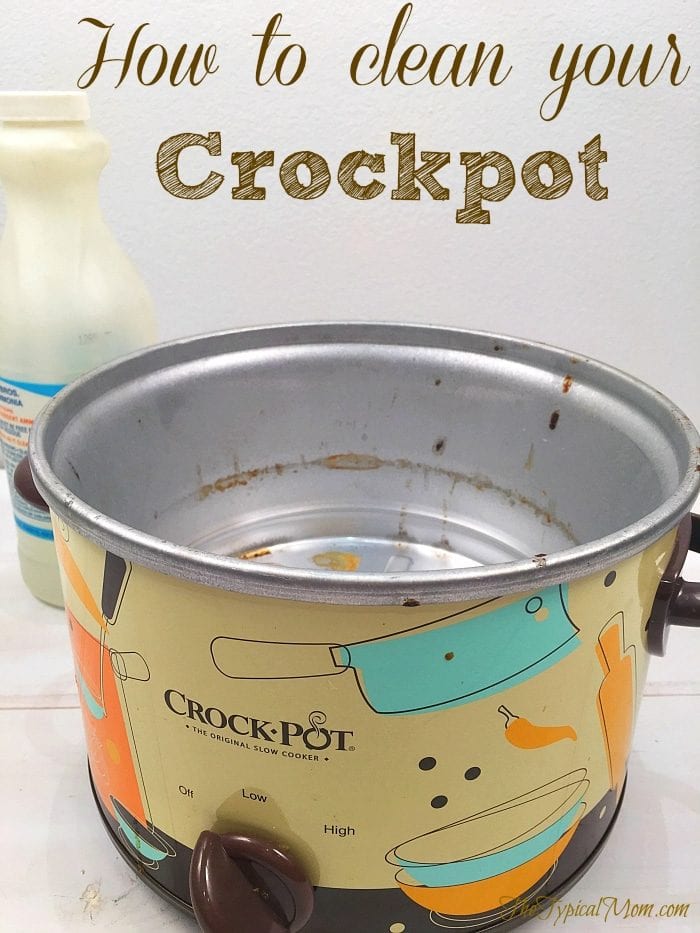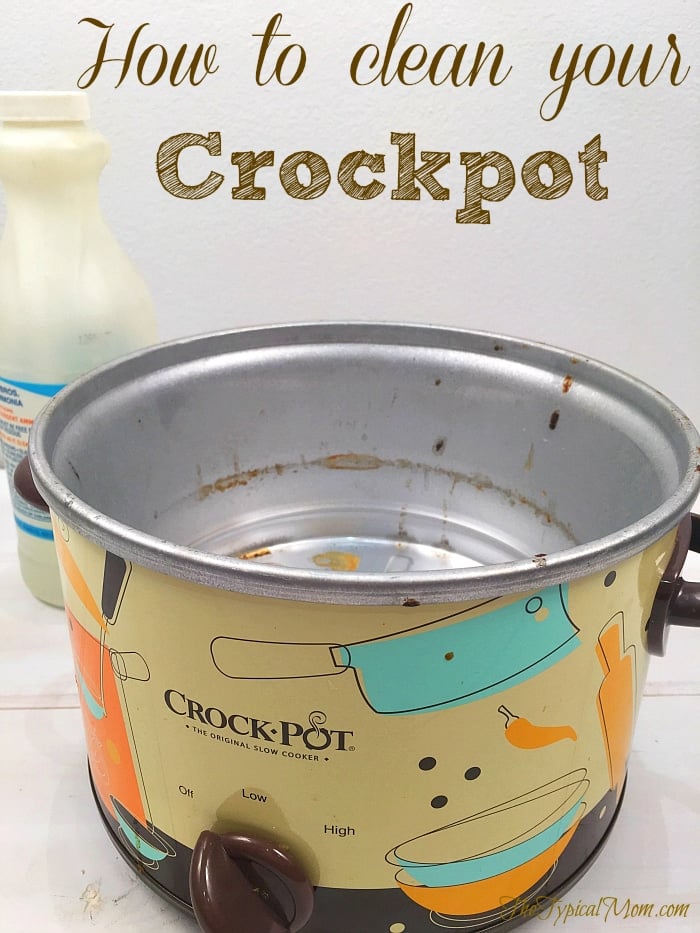 Like I said, whether it is Winter or Summertime I cook my 5 ingredient chili, loaded baked potato soup, and more in my crockpot regularly. As you can see, I have never cleaned the inside of this slow cooker or any of my others (yes I have 3 different sizes) ever!!! I don't know why I thought this was ok year after year but I guess it was just one more thing to get done and got neglected. Here is what you do to clean the inside of your crockpot with just ammonia, hydrogen peroxide, and baking soda!
How to clean your crockpot
Let's take a peek inside this baby shall we…..I bet yours is just as gross if you've never cleaned it before. First take the part you cook in out of your slow cooker and set that aside.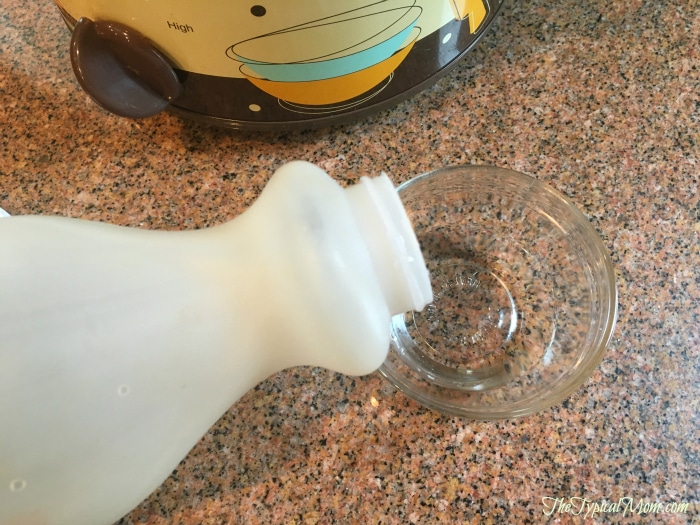 Fill a small bowl with amonia and put it inside the inside of your crockpot and put the lid on. Leave it there overnight and let it work! It will look the same when you take the lid off but believe me the grime has loosened.

Now mix together some hydrogen peroxide and baking soda to make a paste and put some on a paper towel. Use it to wipe down the inside. It doesn't take much scrubbing but the mixture has some grit to it so it gets off all the yuck inside. Then get a clean paper towel that is wet and wipe clean the inside!
Amazing difference from the beginning and super easy way to clean your crockpot! Make sure you check out all the easy crockpot recipes I have on my blog while you're here.
Here is an easy and natural way to clean your microwave too!!
For more great tips like this one for how to clean your crockpot, recipes, and crafts please sign up for my free weekly newsletter & follow me on Pinterest!
Visit The Typical Mom's profile on Pinterest.