Here's a free electric pressure cooker cookbook filled with easy recipes for your Instant Pot, Crockpot Express or Ninja Foodi. Great recipe ebook for everyone with step by step directions. Plus free Instant Pot cookbooks to download too.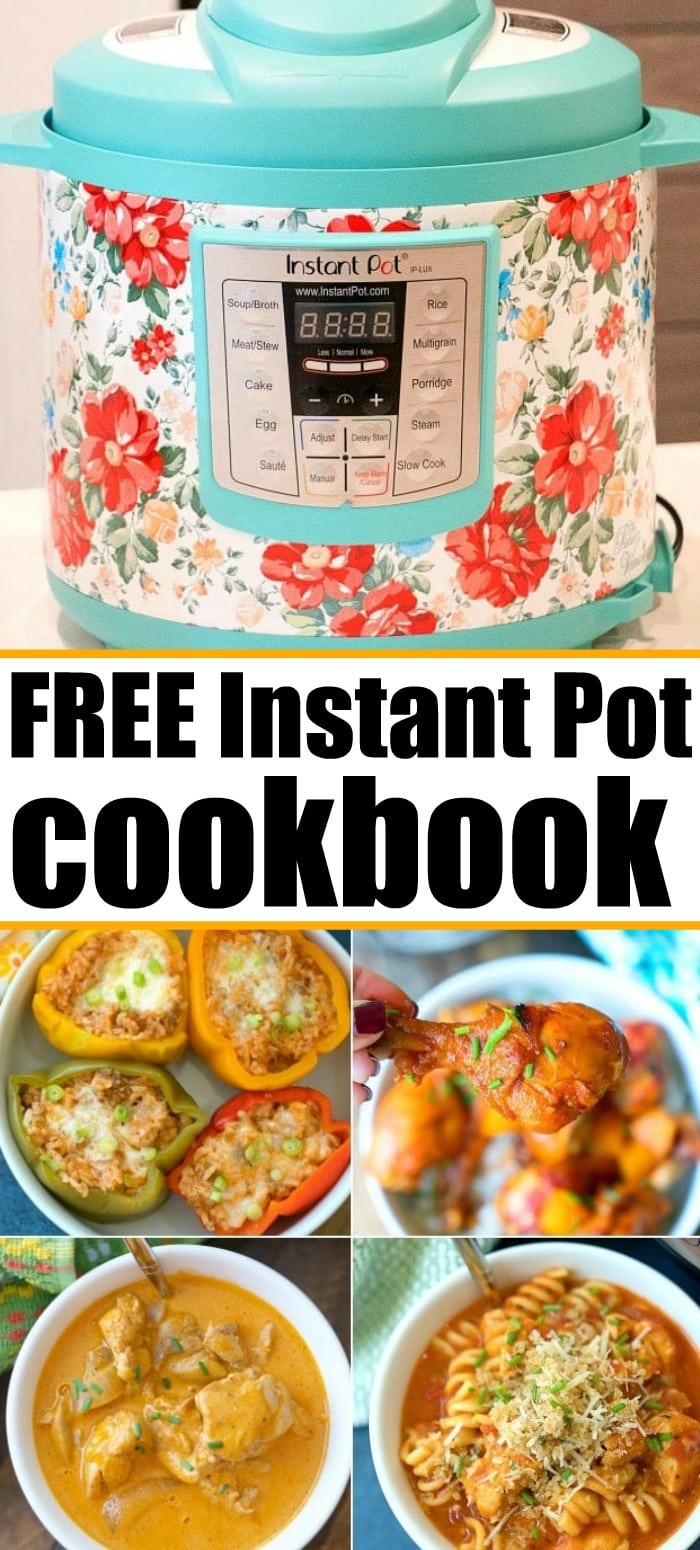 Ever since I got this fancy pressure cooker I've created many Instant Pot recipes, and now I'm ready to share my free electric pressure cooker cookbook in eBook form with you! We've cooked these meals over and over and again and love them. We use it almost every night so I am always trying to come up with simple throw together meals that cook in less than 10 minutes, and I just can't believe how much this has changed the way I cook! (originally published 4/17, affiliate links present)
I was intimidated at first too. It took me at least a month to even take it out of the box because I had never even touched a pressure cooker before. I just used my crockpot for everything.
I still use my slow cooker pretty frequently, but not nearly as often as I did before. Pressure cookers make everything in a fraction of the time!
I love sharing easy Instant Pot videos on YouTube and on The Typical Mom Facebook page.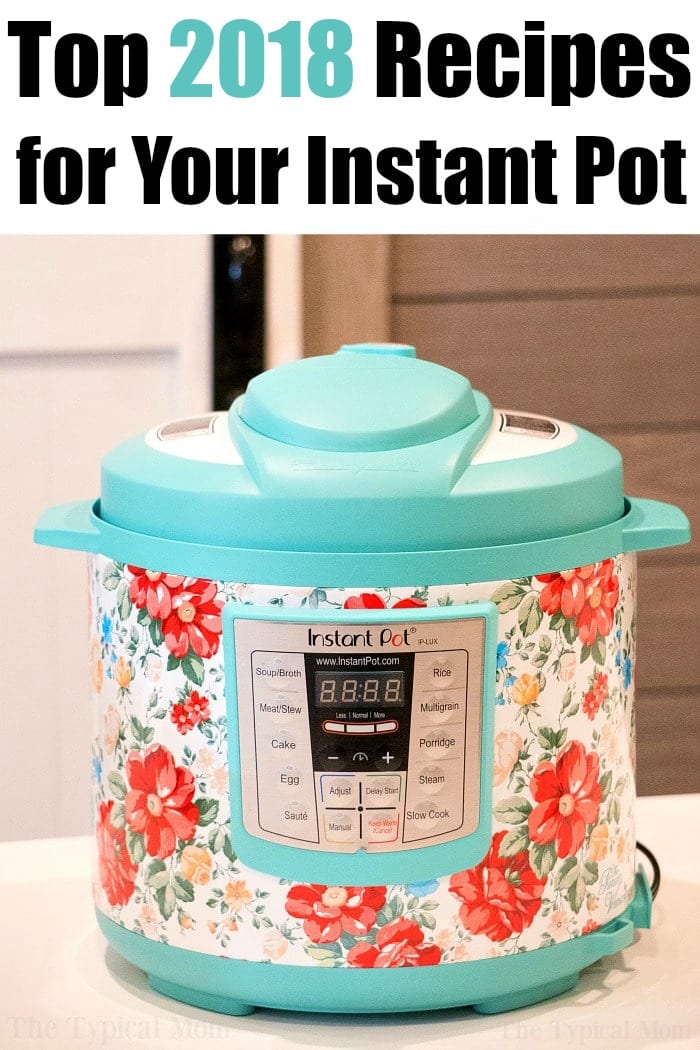 Looking for a free Instant Pot cookbook?
Here are a few quick and easy electric pressure cooker cookbooks you can have for $0 if you have Kindle Unlimited:
Here are a few Instant Pot cook books you can purchase beyond that: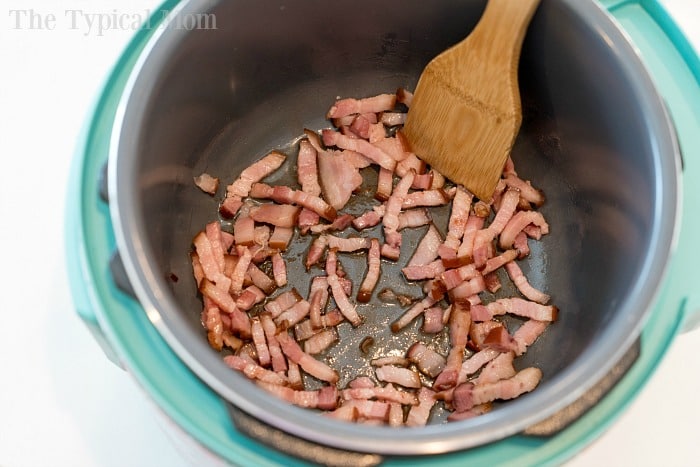 I think it shows just how easy the Instant Pot is to use and helps others get over the fear I once had and make it a part of their daily meal planning.
Now that I have so many recipes to share I created an Instant Pot Recipes eBook. You can easily print it out and keep it in your cupboard.
I included 10 recipes, 2 are exclusive and not shared or published anywhere else! I included easy dinner ideas, as well as 2 of our favorite and most popular Instant Pot desserts.
Let's get going! Grab your free Electric pressure cooker cookbook ebook here.