Here are some easy crafts for kids using washi tape you can do at home that are cheap and fun for any age. Great rainy day activity for kids.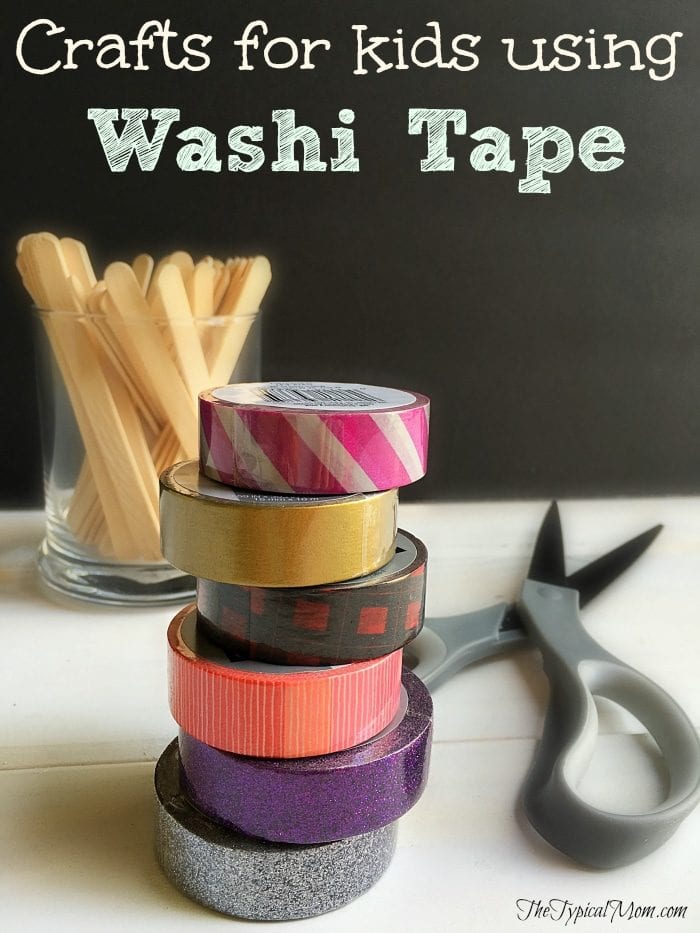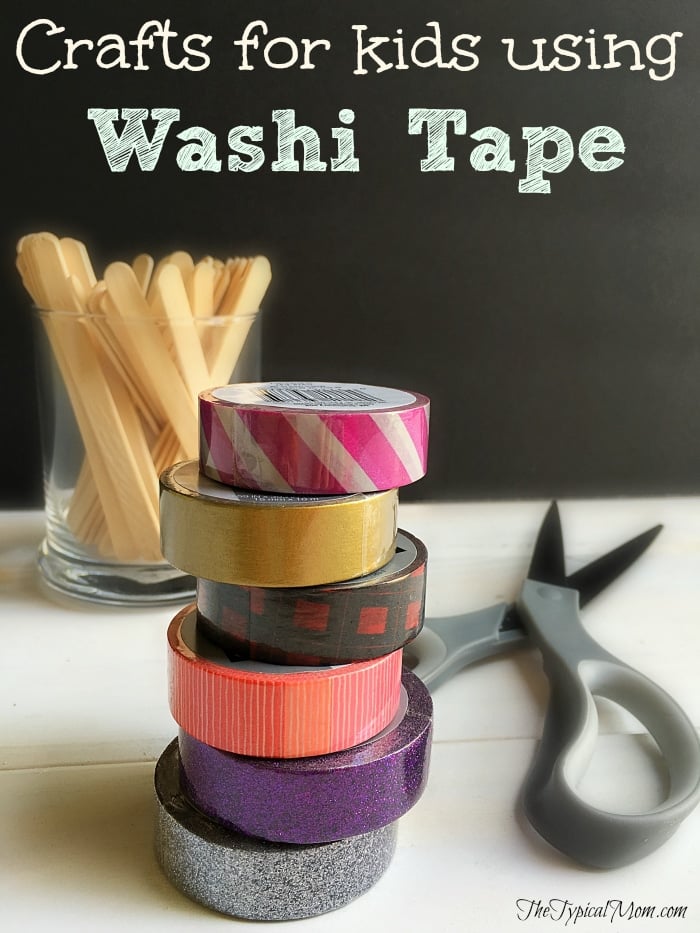 Have you heard of washi tape? I hadn't ever used it until some was sent to me in my Holiday box last month and it's great! I used it to personalize a container full of holiday cookies we made for the girls' Teachers, and found my little one using it in an easy craft the other day. It's a great way to keep them busy! Here are a few easy crafts for kids using washi tape. (originally published 12/15)
What is Washi Tape?
Washi tape is colored tape that isn't super sticky and can be placed and removed fairly easy.
It comes in a TON of colors and patterns, and isn't too expensive either.
During down times or holidays it's great for kids to craft with. She came up with this herself using a poster board we found at the Dollar Store earlier and "wrote" everyone's name on both sides using this fun tape.
This is a great way to tame the "there's nothing to do" during School breaks. Make a boredom buster jar and decorate it with washi tape.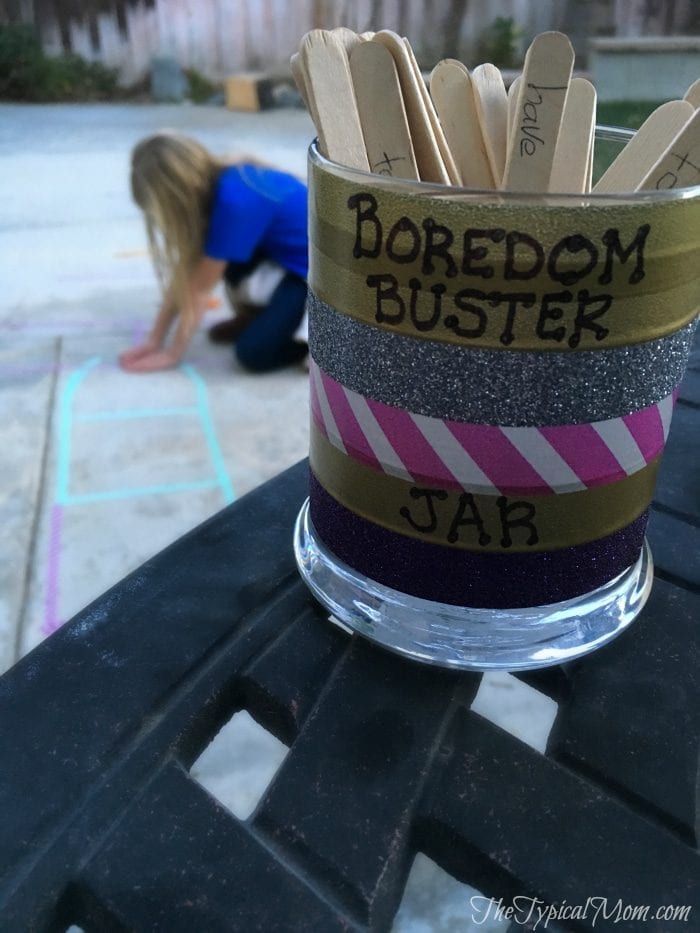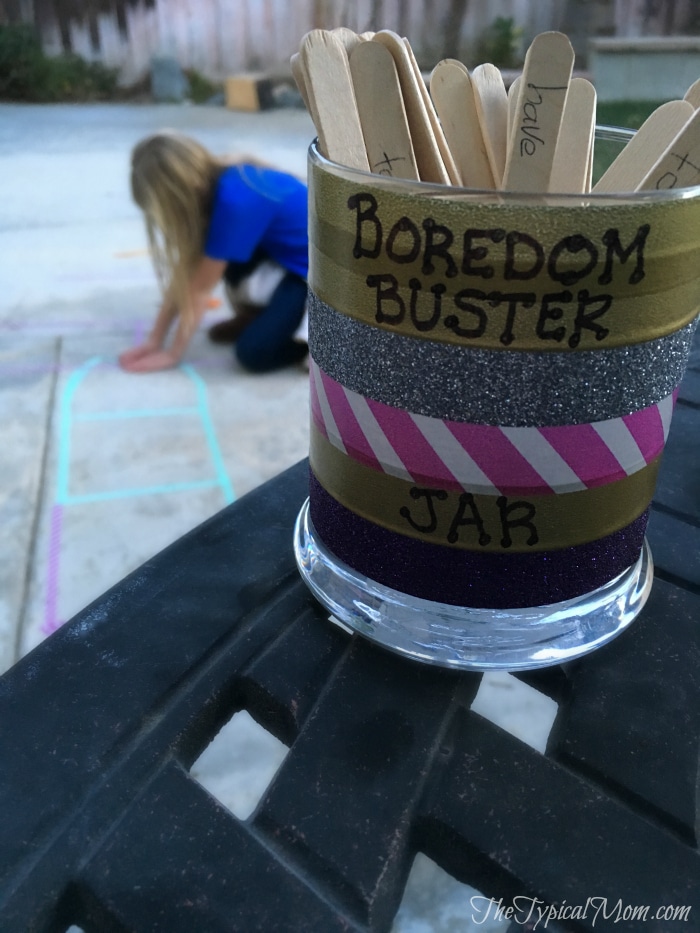 It was fun seeing her little mind work and be creative enough to come up with this idea herself at just 7, maybe it's in her genes. 😉
For more crafts, recipes and tips sign up for my free newsletter and follow me on Pinterest.