Here are Chuck E Cheese coupons for tokens and food to use at your local restaurant, there are reward calendars too to get FREE tokens here too.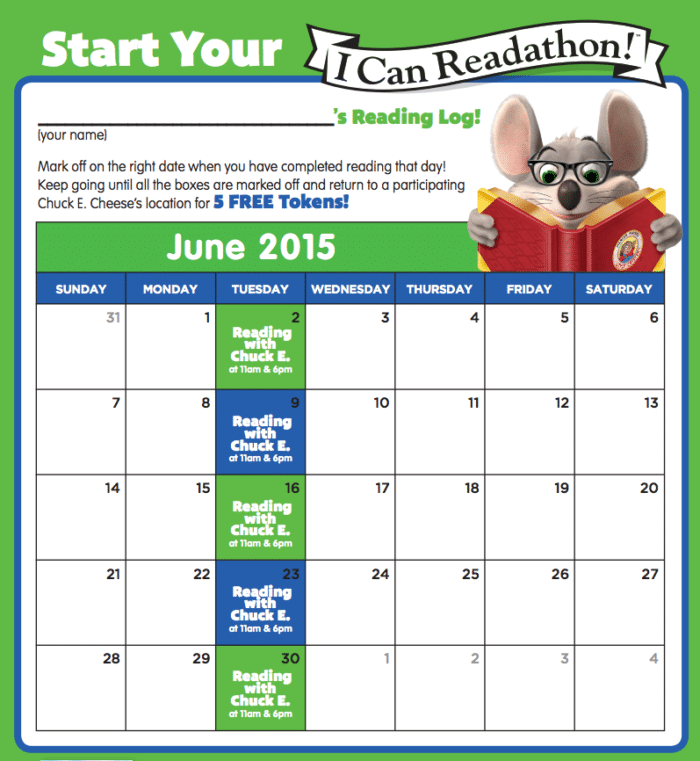 Chuck E Cheese coups are great to save money and they also have a great rewards program for the summer, and throughout the school year too! I use them each summer to keep my little ones motivated. There are a variety of calendars you can use, and each time they fill one up they can bring it in for 5 FREE tokens! Just remember that you must print out and bring in one calendar per child (tried to reduce paper once by printing one for both girls and only got 5 total tokens instead of 5 per child). (originally published 11/15)
They also have a rewards program during report card time where they get a few tokens per A or B!
Bring in their report card and get 40 tickets automatically.
HERE are all the reward calendars they offer & you can print out, the one below is the one we use….enjoy!
Here are Chuck E Cheese COUPONS for tokens and food   ,as you see below, to print out or just show on your smartphone to use once you're there too!
You can search for coupons for your local Chuck E Cheese location here.
No need to print, just show on your smartphone!
Once you've had some fun here you should try some other inexpensive things on our summer to do list of fun like: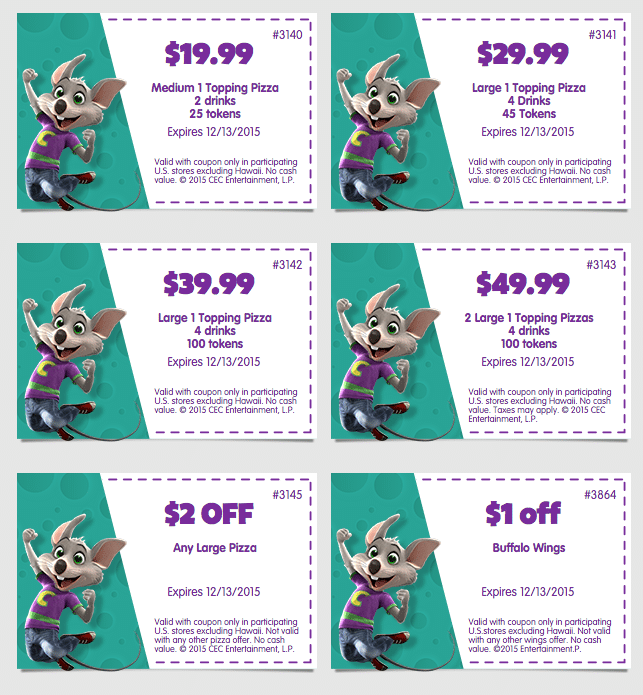 For more easy recipes, tips and free printables please LIKE The Typical Mom on Facebook and follow me on Pinterest! You can also sign up for my free weekly newsletter which is packed with goodies I know you'll love. 😉