When you're throwing a party or a baby shower on a budget it is nice to find desserts that can serve as a yummy treat as well as a decoration. It is really cheap to make cake pops and with a different decoration on them they can work for just about any Birthday or party you might be having. Here are 10 really cute baby shower cake pops you can make and free printables for a few of them too.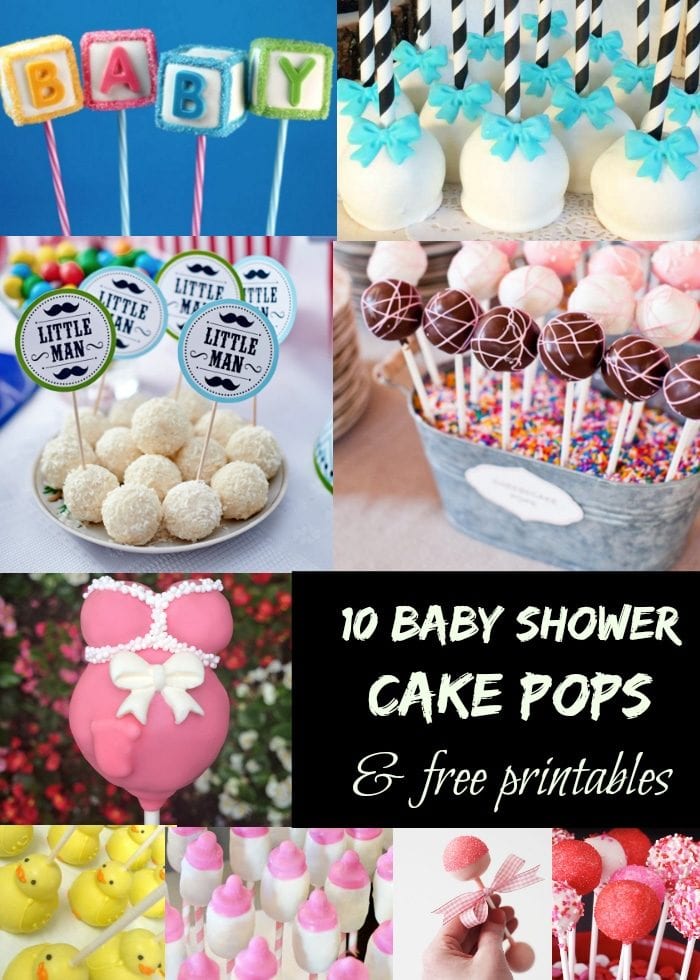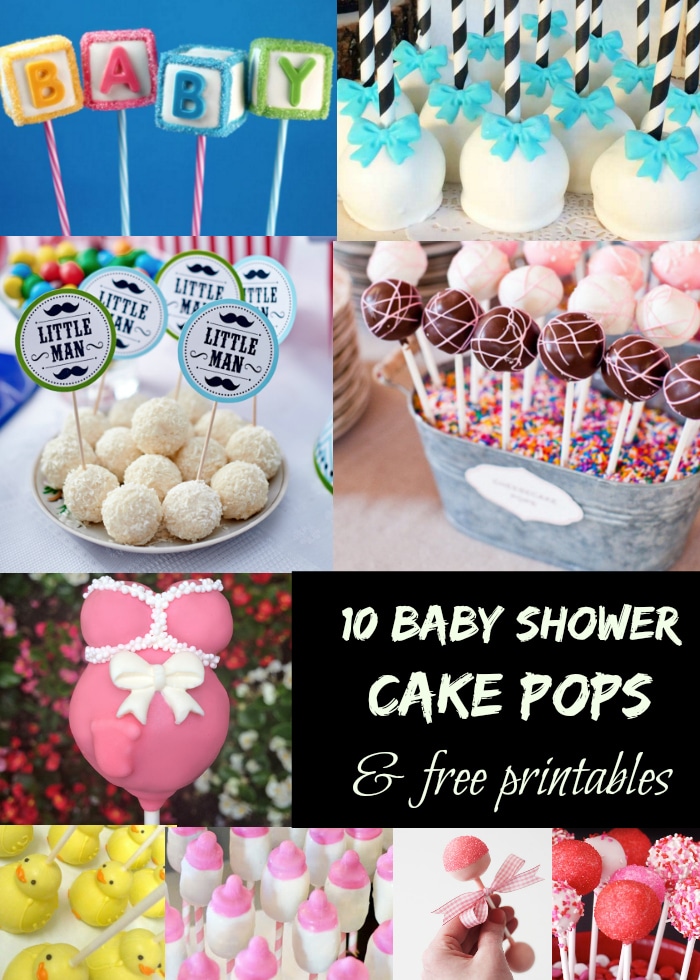 I have created two cake ball ideas that are super cute for a boy and girl baby shower as well as free printables for each of them. Cake pops and balls are so easy and inexpensive to make because you really only need cute sticks, Wilton candy melts, and decorations (affiliate link).  Here are a few ideas from other bloggers I fell in love with.
Baby shower cake pops
The Vault uses multi colored cake pops and uses them as a decoration here.
Catch my party uses black and white straws/sticks with a blue bow (could use pink too).
Bakerella creates baby faces with pacifiers on their cake pops for a cute baby shower treat.
Catch my party creates cute lamb cake pops perfect for a gender neutral baby shower.
Sew Make Cake made these cute bottle shaped cake pops.
Bakerella made thee adorable BABY block cake pops.
Love from the oven made these simple sprinkle cake pops you can use any color you prefer.
Sugar Kissed made the baby belly cake pops you see in the collage….adorable.
The Cake Blog made these rattle cake pops with treats on both ends of the stick.
You can find the free printable for this Little Man cake ball idea here as well as one that says Little Lady!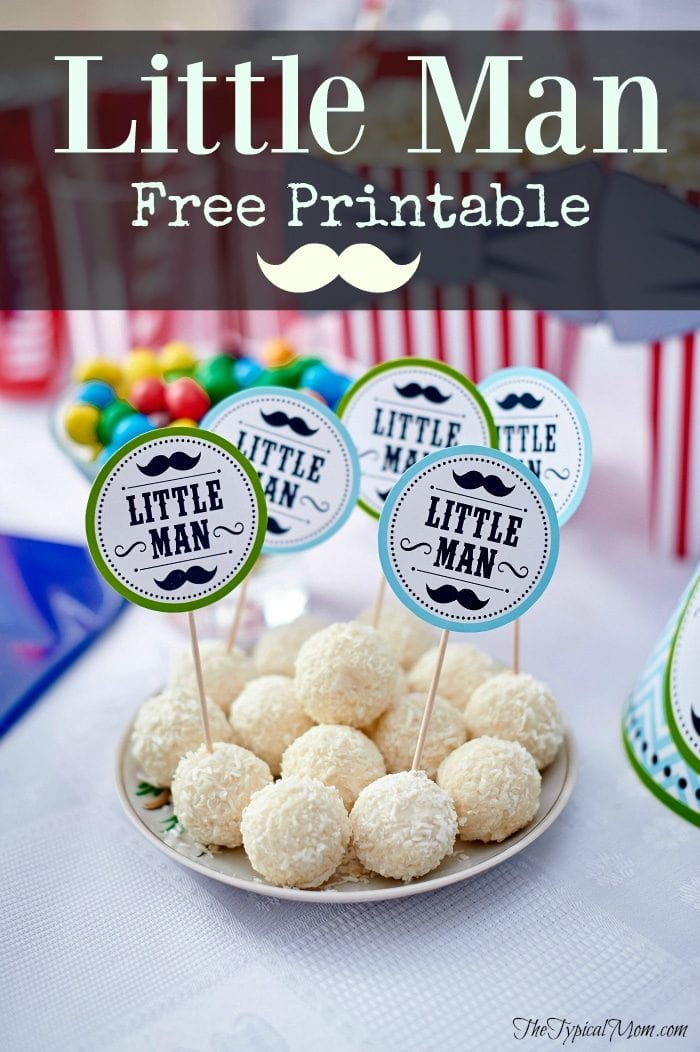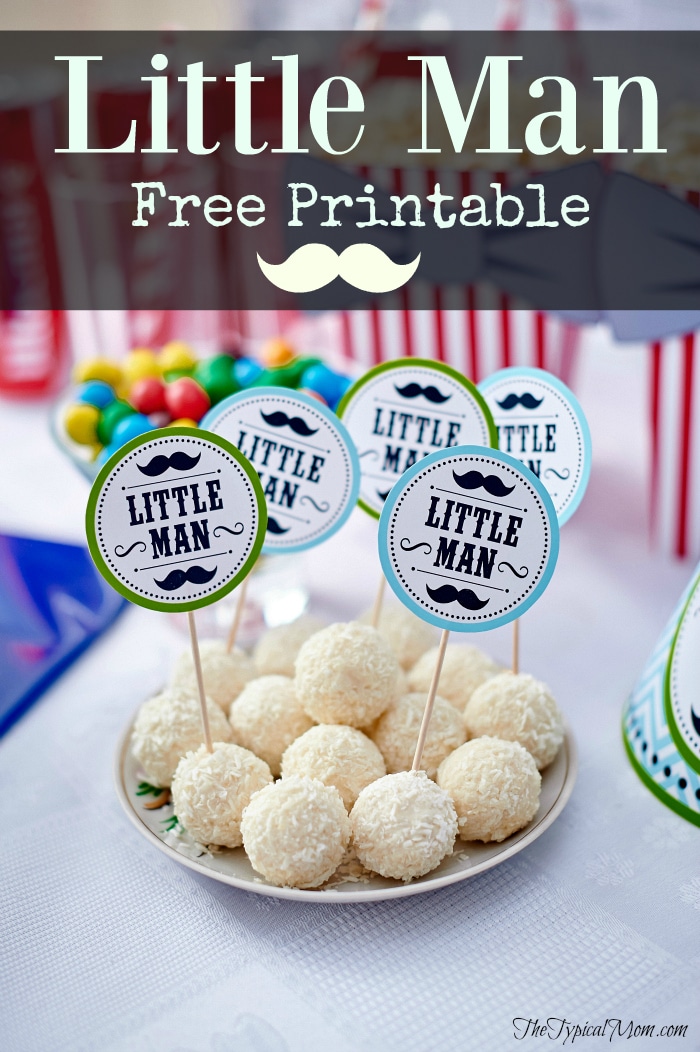 Here are several Dollar Store baby shower decor ideas you might enjoy too….it doesn't have to be expensive to throw a great baby shower!
For more great tips, recipes, and crafts please sign up for my free weekly newsletter & follow me on Pinterest!