Toy review for the RC Trak Attak remote control car. Up to 6 can play together and it comes with the batteries you need in the package which is great!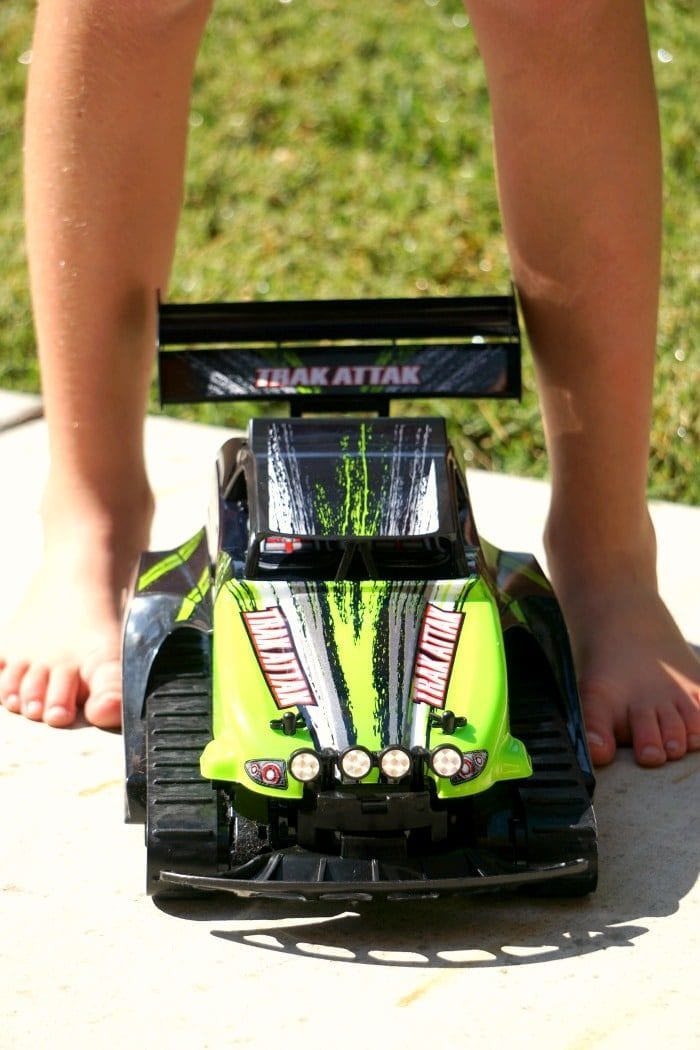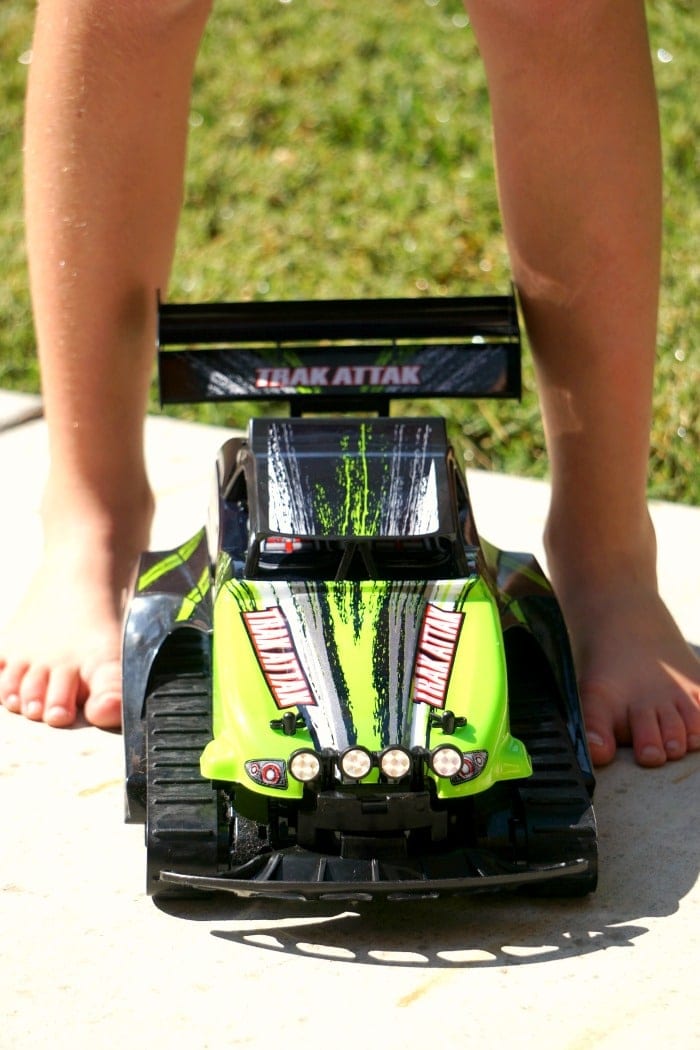 I have three girls, but that doesn't mean they don't like love remote control cars! We got to try this RC Trak Attak and along with my daughters, Daddy had a great time playing with it too. 😉 Special thanks goes out to New Bright for sponsoring this post. Check it out!
New Bright Trak Attak
It's a pretty cool RC car that can be driven inside the house or outside. The spot on top is actually perfect to strap a motion camera on to it too.
Let us show you a bit of what we captured and what fun my little (and big one) had while playing with the RC Trak Attack in this video.
RC Trak Attak Review
Here are a few Trak Attak specs:
Best Remote Control Car for Kids
You can find this fun RC Trak Attak from New Bright here or at your local Walmart. It comes with batteries which is a HUGE plus for parents out there everywhere, espcially at Christmas time, and has the function to race up to 6 vehicles at once! It's a really fun birthday or holiday gift for the kids (even girls)….and for husbands too. lol
Remote control cars are fun for just about everyone and let's face it. It bring you back to your youth when you're an adult and get to play with one again.
With a lot of fun colors and being pretty durable, this is a pretty fun remote controlled car if you ask us. Let us know what you think about this RC vehicle when you get it!!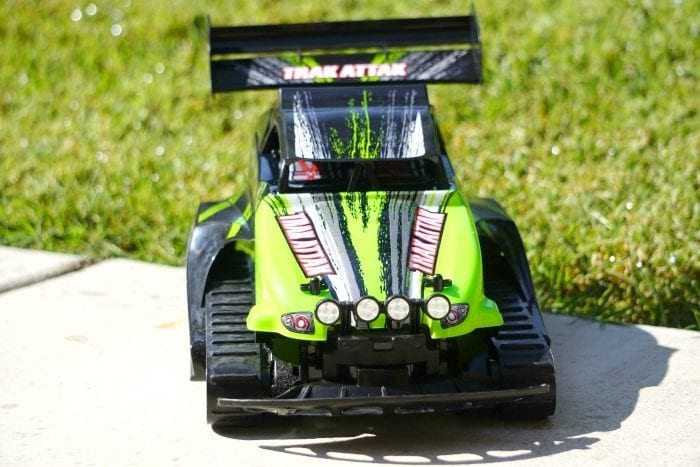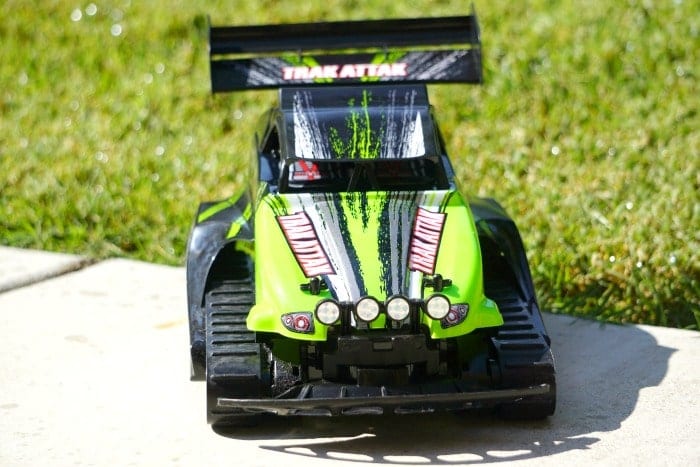 For more easy recipes, tips and crafts please LIKE The Typical Mom on Facebook and follow me on Pinterest! You can also sign up for my free weekly newsletter which is packed with goodies I know you'll love. 😉