Cheap and unique baby shower cake ideas. Try cake pops or cake balls too with a baby shower theme and use these free printables here.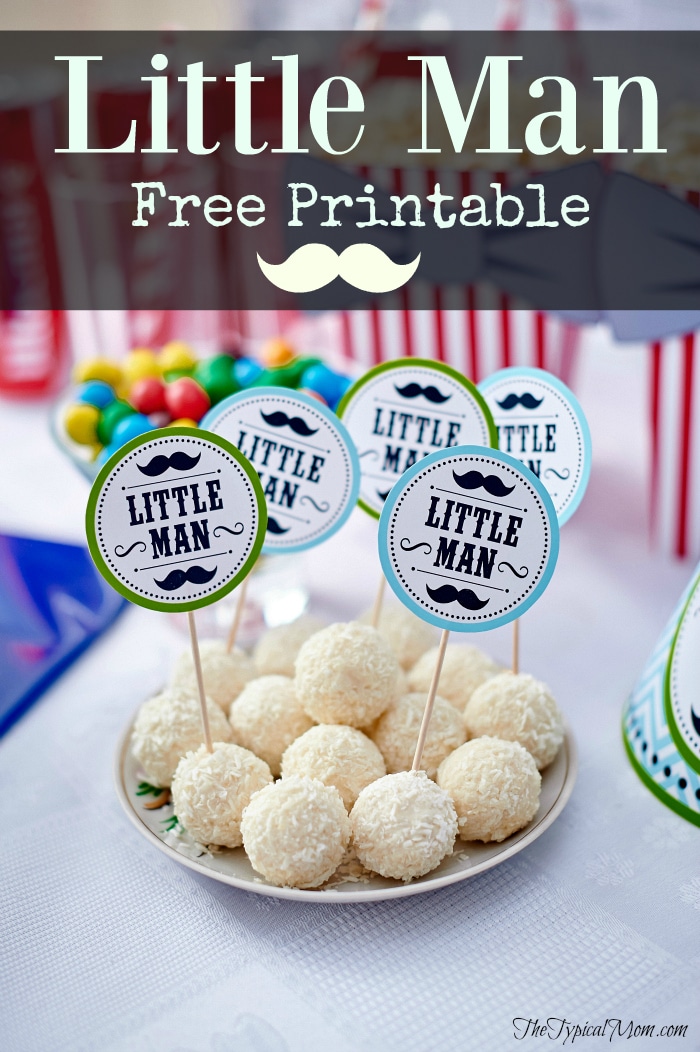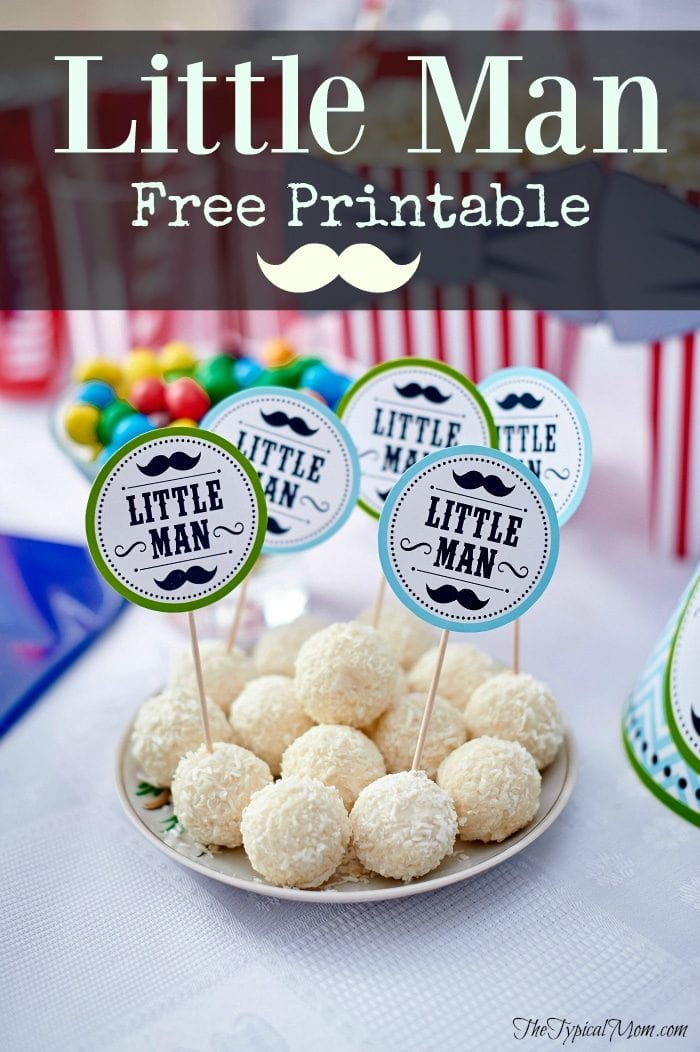 I love getting together with friends and when one of your friends is having a baby that is a special time to get together and have fun. I'm always interested in finding inexpensive baby shower decor ideas, and when it comes to dessert that can get expensive too. You don't always have to serve a traditional cake, and I find it is easier for everyone if you serve something that is sweet but bite sized so there is little to no mess and you need less silverware and plates too. Here are a few cake ball / cake pop baby shower cake ideas and free printables for you to use too! (originally published 1/16)
Baby showers are just fun!
Whether you're having a boy, girl or need ideas for a gender neutral baby shower it is always a fun occasion where everyone can have fun and it's exciting to make things pretty.
Here are a few baby shower cake ideas we loved and free printables as well to keep the cost down.
If you're throwing a party take a peek at our free printable baby shower games too that will save you a bit of money and make your occasion a lot more fun. 😉
These baby shower cake ideas could even be used for a 1st birthday, especially the cake pops.
Already portioned out it is less messy and you don't need to buy plates or utensils, and they're great for little fingers!!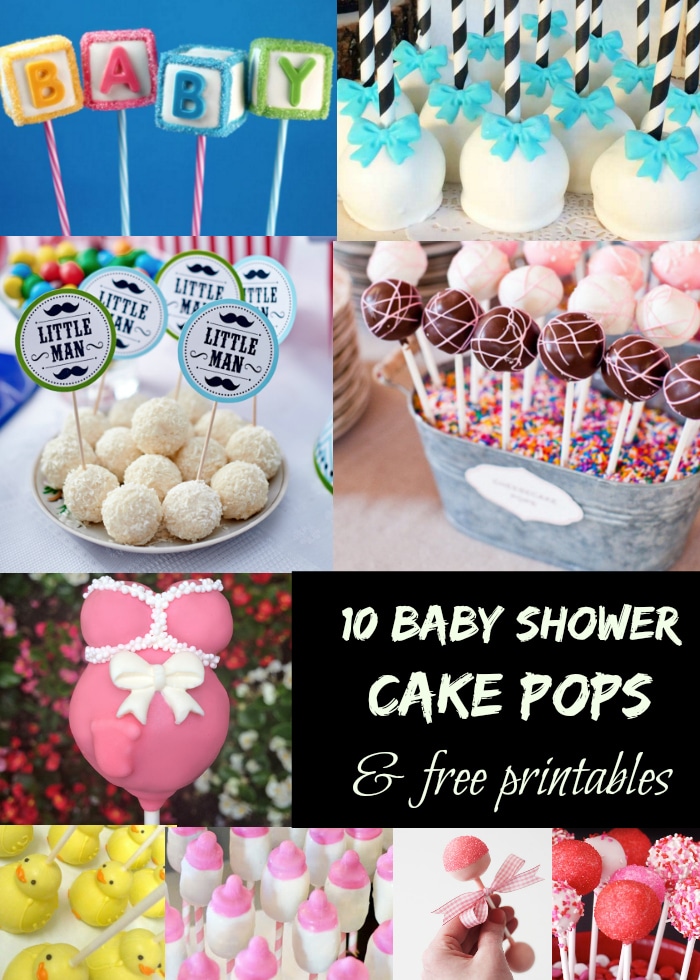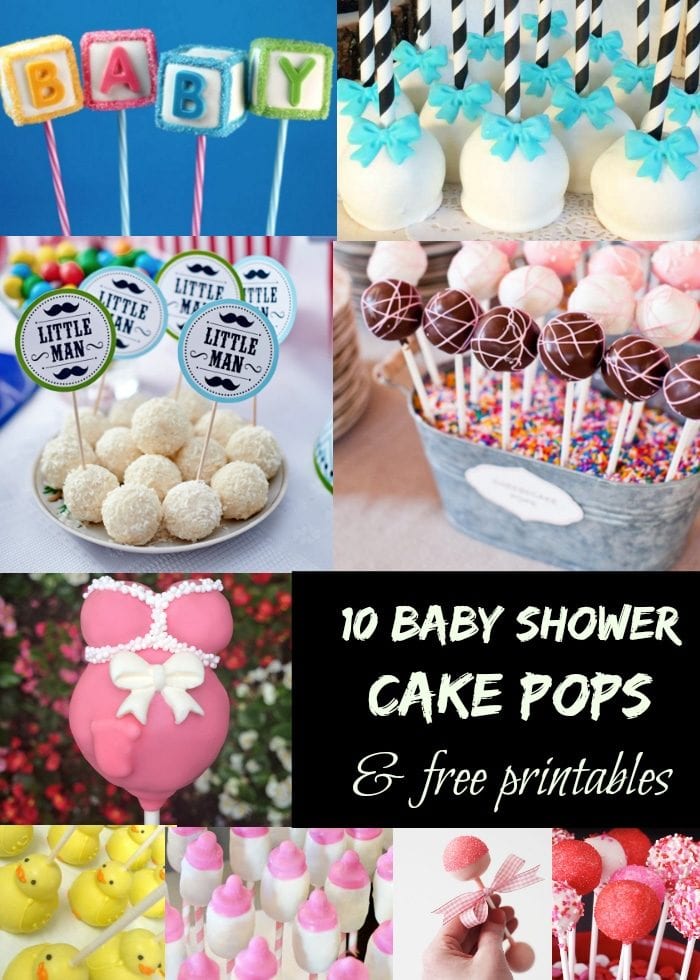 For a variety of different other cake pop baby shower ideas visit my post here and make sure to check out the cheap and inexpensive baby shower decor ideas in this post too!
For more great tips, recipes, and crafts please sign up for my free weekly newsletter & follow me on Pinterest!