Here are a ton of cheap DIY decorating ideas for a baby shower that are easy to make. Cheap Dollar Store baby shower centerpieces you can make yourself and baby shower games that are free and printable. Perfect for all ages to throw a pretty party for the expectant mom.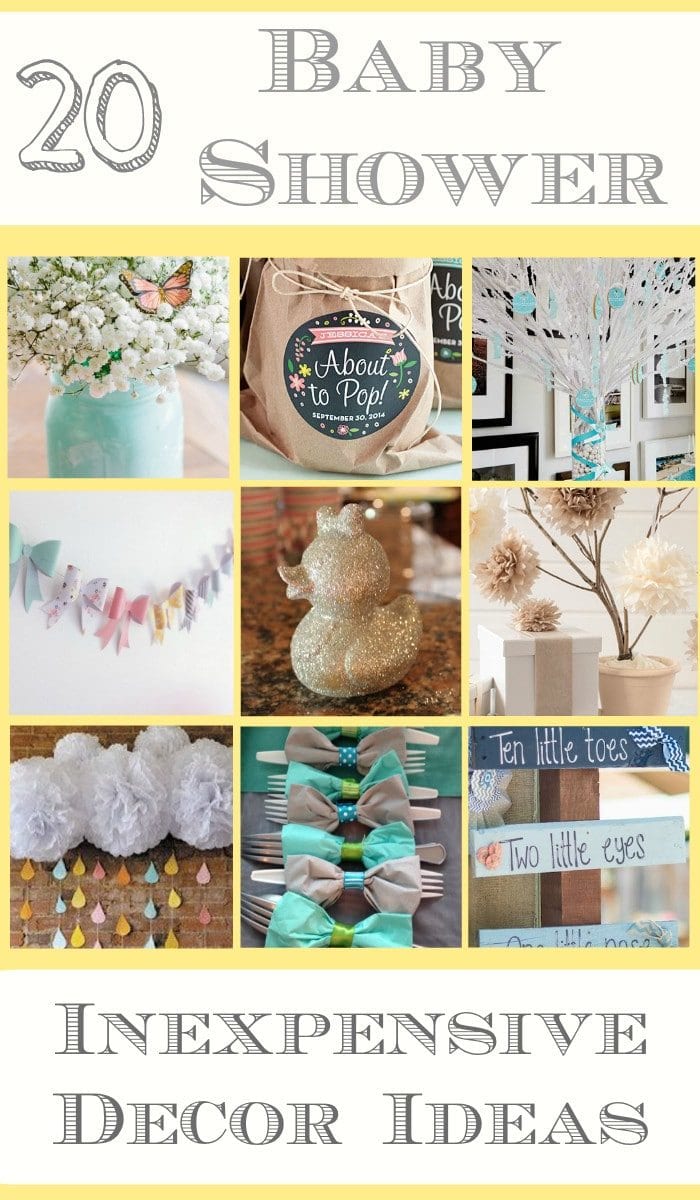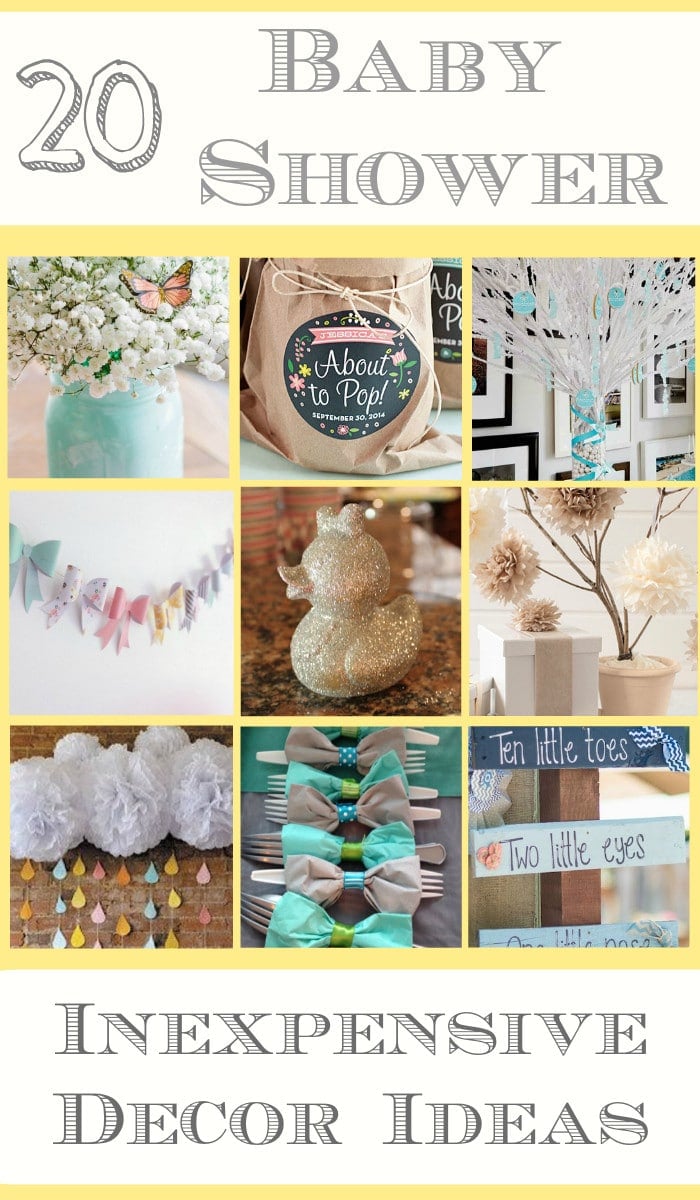 If you're planning a baby shower for someone special in your life but don't have a ton of money to spend, no worries! There are lots of diy decorating ideas for a baby shower that are adorable and nobody will know it only cost you pennies to make. Whether you're throwing a boy or girl baby shower all of these do it yourself ideas will work, just choose the colors you want and adjust accordingly. From cute centerpieces, party favors, and signs you can make you will surely find some ideas here. (originally published 12/16)
One great thing about do it yourself baby shower ideas is it saves you lots of money, the other plus side is you can totally personalize it for your party and for the special guest adding the name of the baby, her name, or anything else that may be special to include. There are tons of cute ideas here and click thru at the end to my other post with many more too.
DIY decorating ideas for a baby shower
You can create a baby shower games table too which is cheap…especially since I have all the free baby shower games and printables you'd need here!
There are tons of games you can play that are fun for all ages at your party. They are sure to bring tons of laughs and like I said, are really cheap to put together.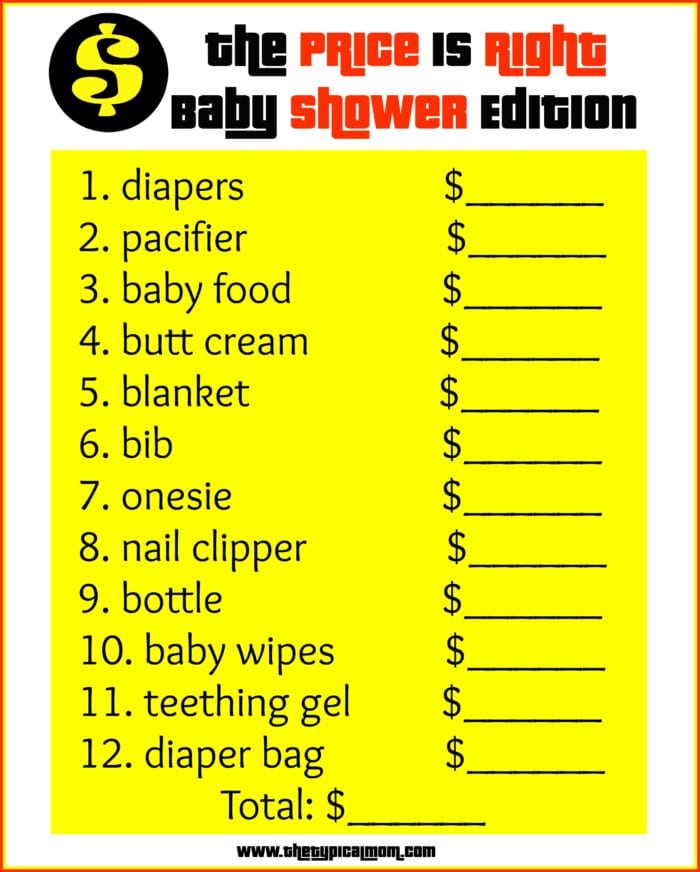 Decorating for a baby shower doesn't need to be expensive or hard to do. With a little bit of creativity you can throw a cheap baby shower and nobody will know just how inexpensively you did it. Remember to use items from nature to build on, especially if you're having an outdoor party. You can spray paint sticks and hang things off of them to use as centerpieces which is cute. The possibilities are endless if you get your friends together to think of different ideas.
Remember to always see what you already have at home first before heading to the store but believe it or not the dollar stores have tons of items that are inexpensive to use, Walmart is a good option too.