Here's a free printable baby shower Price is Right game to play at your party! A fun baby shower game that everyone can play and will make everyone laugh.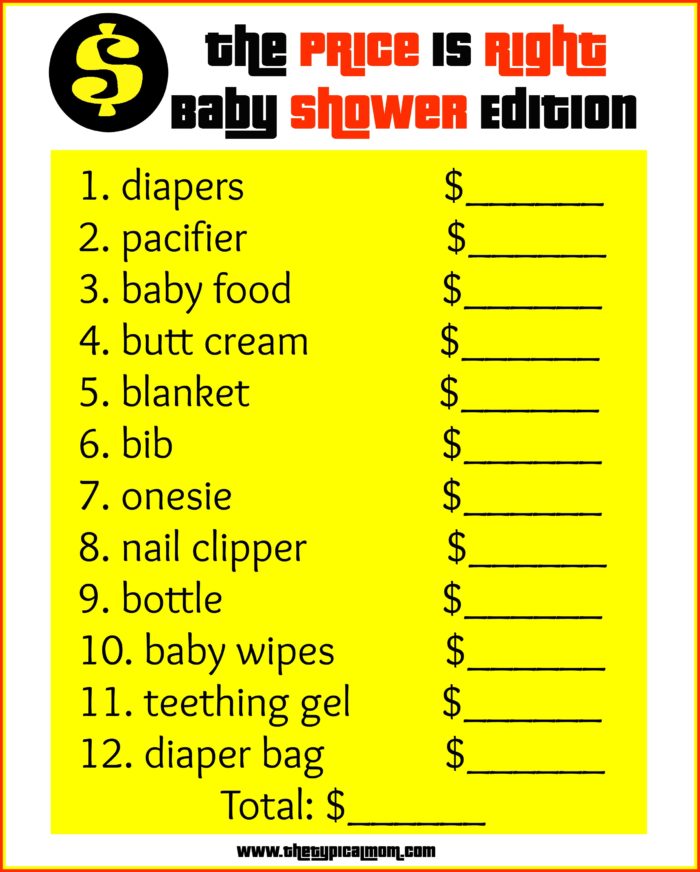 If you're in need of free baby shower games so can find to keep the cost down, this baby shower Price is Right game is great! Not only can play with everyone of all ages but at the end all the items can be put into a cute basket and be an additional gift for the expecting mom. 1 of many cheap baby shower ideas. (originally published 6/18, affiliate links present)
Price is Right Games at Home
Everyone has played the Price is Right growing up and generally understands the rules. Guess the name of each object you hold up and at the end you total up everything and see who comes closest to the overall total value of all the items.
Most of the time you will have a room full of moms anyway so they are used to buying these baby items and generally have a good idea of what they cost, but if it's a group of new young gals you may have some non moms and that can be really fun because they haven't a clue and causes a bunch of laughs when they total theirs up!
Baby Shower Price is Right Game
(and the cheapest options you can buy online so you don't even have to leave your house) 😉 Check out our free baby shower bingo too.
Printable Price is Right Game
Prices change slightly online so make sure to jot down how much each item costs when you buy them for this game – I suggest printing one of these out and write the prices down as a master for yourself.
Pacifier
Baby food – cheapest buying 1 jar in the store
Butt cream
Bib
Blanket – gender neutral
Onesie – use these for a onesie decorating station and then pull 1 plain one out for this game
Nail clippers
Bottle – you can usually find some at the Dollar Store but online these are cheap
Wipes
Teething gel
Diaper bag – backpack style is great and this one men would be willing to carry
As many free printables as you want for this fun Price is Right baby shower game.
Free Printable Baby Shower Price is Right Game
Just put a card inside the outer pocket of the baby bag you buy for this and when it is all done put all the items inside and that will be your gift to her….double duty!!
I have a bunch of other baby shower games here too that you can print out and keep your costs down like this fun Mom Bingo baby shower game!!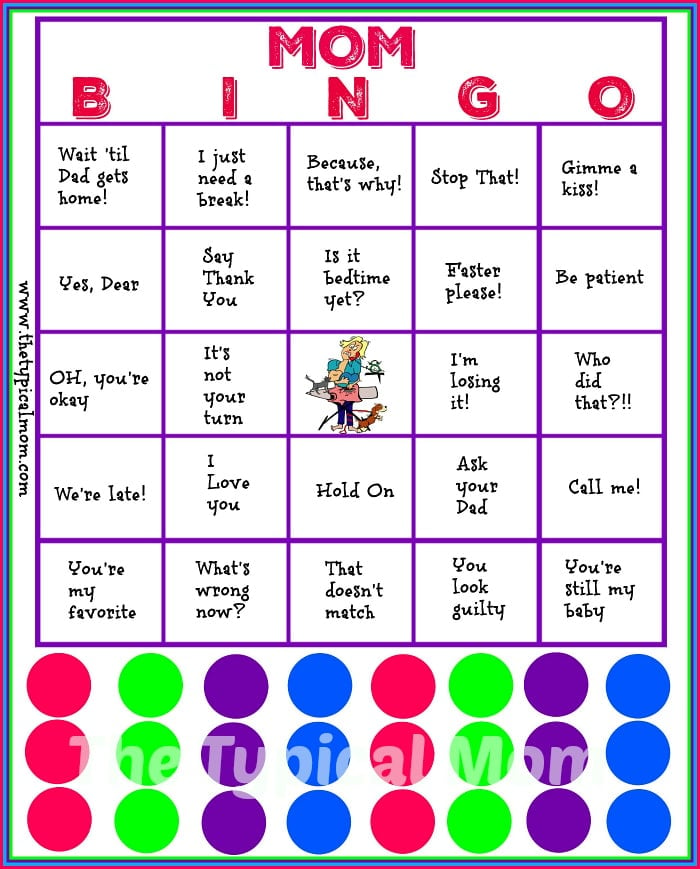 Want to see a few of my favorite things that I am totally obsessed with?? Take a peek and see how many you might already have…twinsies!
Looking for more easy family recipes and tips? LIKE The Typical Mom Facebook page?
Then sign up for my free newsletter, and follow me on Pinterest! 😉
***** If you LOVED this recipe give it 5 Stars below and let everyone know what you thought about it. 😉