Amazon Student is free to join. You get free 2 day shipping, benefits of Prime for free, discounts on textbooks and more products that students need.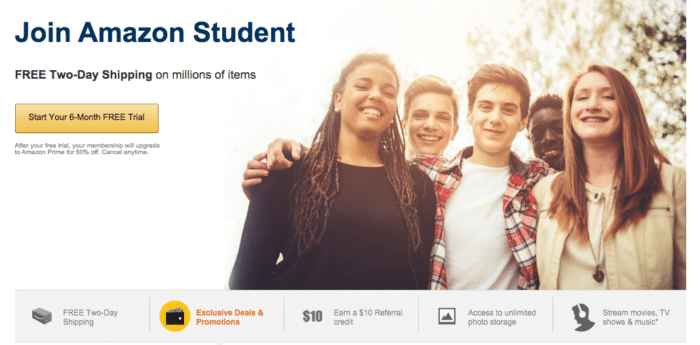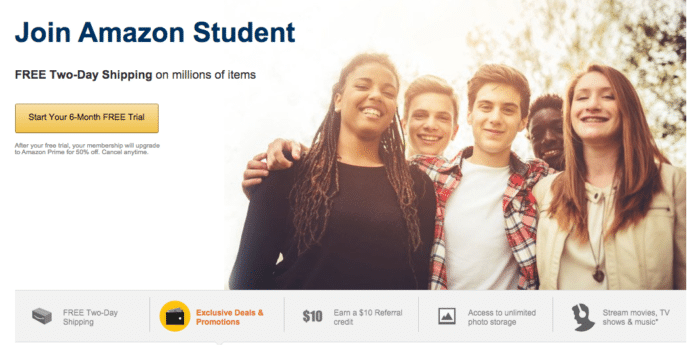 Amazon Student is great! It is Free to join, you get 2 day shipping, unlimited photo storage, free downloads to thousands of songs and albums and discounts on textbooks! What are you waiting for? (affiliate link present)
If you're a parent of a teen and you only have one more summer, this is for you. Of course you always shop Amazon steals of the day when shopping for your favorite things, but they offer free services too.
Sign up for FREE for Amazon Student right here.
Amazon Fresh is a great service if it's available in your city.
Prime pantry can provide almost all your dry grocery needs with free delivery.
And you can get free Kindle books with your Prime membership too.
If you're a college student yourself looking to save some money, you're in luck too! We have this tip plus these other great discounts for college students you can take advantage of.
Every penny counts when you're going to school, especially when you're paying your own way.