Information on San Diego Kids Expo and Fair for 2014. Kids admission is FREE and adults are just $8, great fun for less in San Diego. Here are pictures too.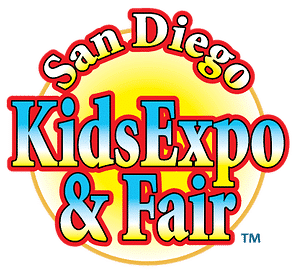 The San Diego Kids Expo & Fair is almost here! This fun fair is complete with music, dancing, sports demos, games, cooking classes, and so much more. It's taking place at the Del Mar Fairgrounds on October 17th and 18th. Special thanks goes out to San Diego Kids Expo & Fair for sponsoring this post so we could share our experiences with you.
This expo and fair showcases fun themed interactive features the whole family can enjoy. It also showcases products and services for everyone to see.
Large companies you love such as Babies "R" Us, The Home Depot Workshops, Michaels Arts & Crafts, Cooking 4 Life and others join in. This San Diego expo a blast!!
Throughout the San diego Kids Expo and Fair are zip lines, bungee jumping, kids can climb the coconut tree, and play laser tag too.
Kids (and adults) can play with remote control cars as well as 2 electric trains to entertain them along the way too!
There will be shows there to see too featuring karate, dancing, cheerleading, modeling and gymnastics. Kids love watching others their age doing something a bit different.
May give them an idea on what their next sport should be. 😉
Lots of fun will be available for kids, and they haven't forgotten about the parents either.
The San Diego Kids Expo and Fair will have nearly 200 exhibit booths featuring sports and fitness products. New learning devices, safety products and more are there too. The Home Depot will be there with FREE building activities for kids too!
For more information on this event, visit their website or feel free to call (619) 269-9441. It is a great time for everyone + kids 12 yrs. and under are FREE & adults are just $8, great family fun for less in San Diego!
If you're in the area, the San Diego Fair is a fun way to spend the day too.