Do you love a great dip at parties, well we have come up with a few that are delicious, sweet, and great to pair with fruit and other goodies. This pina colada dip is one of our Philadelphia cream cheese dessert dips we love and really easy to throw together.
Looks yummy right, and although it says pina colada dip, it isn't alcoholic! That means it's perfect for anyone who loves pineapple and coconut….even kids! (post may contain affiliate links present, originally published 5/16)
Fruit Dip Recipe
All you need are a few ingredients that you can find in your local grocery store. Even the coconut milk is something you will find in the Asian section of your local market, you've probably just never noticed it there before! It gives this tasty treat or side dish a sweetness that is dairy free too.
You can incorporate the coconut or add more to the top, like we did with our Hawaiian cake, to make it prettier too. Another cute idea is to buy a few little umbrellas that go into cocktails to dress up the top too.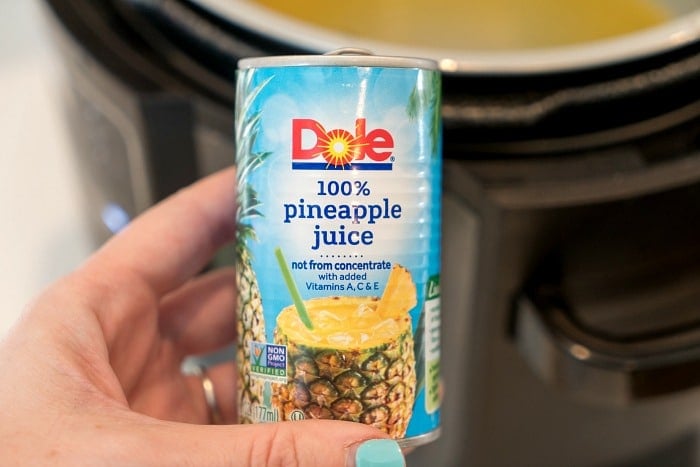 Pina Colada Dipping Sauce
If you wanted to make this whole thing a dairy free pina colada dip you could. I have found lactose free cream cheese at the store and this type of canned milk is naturally okay. I've done this for my husband so he can enjoy it too and if you can find ingredients listed as lactose free vs. dairy free it tastes almost identical.
Pineapple juice
Cream cheese
Cool whip
Coconut extract
This is super easy and way versatile. You could easily use a different juice and extract to vary the flavors. Dice up some fruit, serve on a tray and you could have a whole tropical variety of dips to try! Want to add another goodie to the mix? Make our coconut muffins and dream of that island you want to visit next.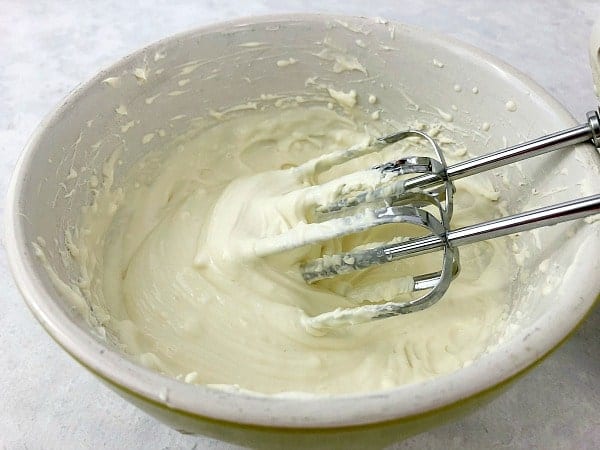 Pina Colada Fruit Dip
There are a few variations you can make to this once you combine all of the ingredients listed. You can of course make it thicker with a bit less juice, or more cream cheese. I mentioned above how to make it dairy free. You could add crushed pineapple, a bit of finely diced fresh pineapple into the mix by just folding it in, about 1/2 cup.
Sweetened shredded coconut can be folded in too and/or sprinkled over the top.
Shaved chocolate bits become a pretty add on to the top.
If you are making a charcuterie board with this in the middle I would pair it with fresh fruit to dip. Nilla wafers are a great choice, as well as pieces of graham crackers. Fry up some coconut shrimp and offer that as a savory element, so good.
Pina Colada Dip for Shrimp
If you do want to make this as part of your dinner, bravo for thinking outside of the box!! For that purpose I would thin it out a bit. That will make it a lot easier to scoop up with your seafood easier. Just use the juice and gently fold. Test the consistency by dipping your fried shrimp inside. If it sits on the top and you have to push it down it is too thick still.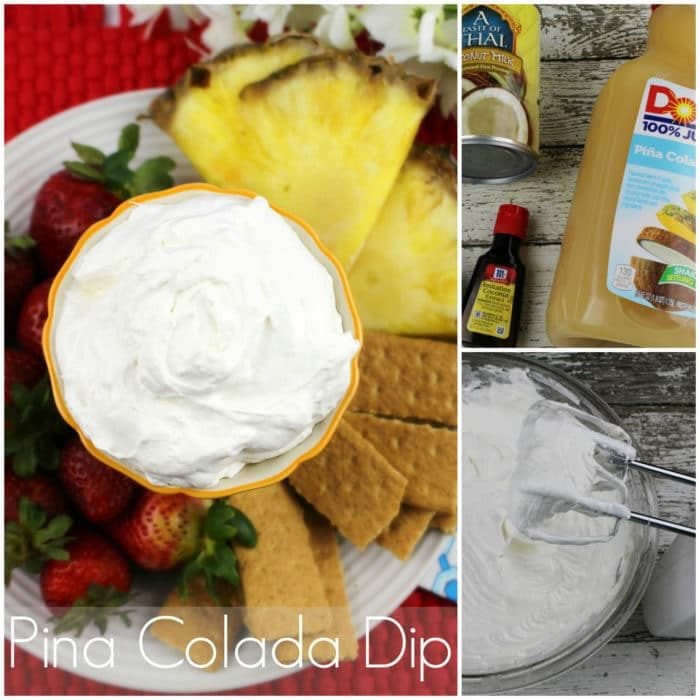 How to Make Fruit Dip
Either way you want to serve this I would recommend actually making it in a large bowl. It won't stay clean so the best way to go about it is to whisk together everything until smooth. Test it out until it is the consistency you love.
Then transfer into your pretty dishes. For individual servings spoon into ramekins or Dixie Cups. A medium glass dish works for a buffet style with a spoon for serving. Frog eye salad is another goodie that pairs well with this.
Mix together the cream cheese with the coconut milk, juice and extract until smooth and well blended.
Gently fold in the Cool Whip until well mixed
Chill for 2-3 hours and serve with fruit and vanilla wafers or graham crackers.
It is really easy you see and a great appetizer that everyone will surely enjoy. Give this pina colada dip a whirl and we also have made a cherry cheesecake dip that only requires 3 ingredients too! Now jump to recipe and get going.
If there is something else you think we need to try along with this let us know. We love to try other items to our boards when guests come over! If you do have leftovers you could save it for later as long as there was no double dipping. 😉 If not just transfer into a sealed container and store in the fridge for up to 48 hours. You can thin out a bit with juice when you take it out as it will thicken with the cold air over time.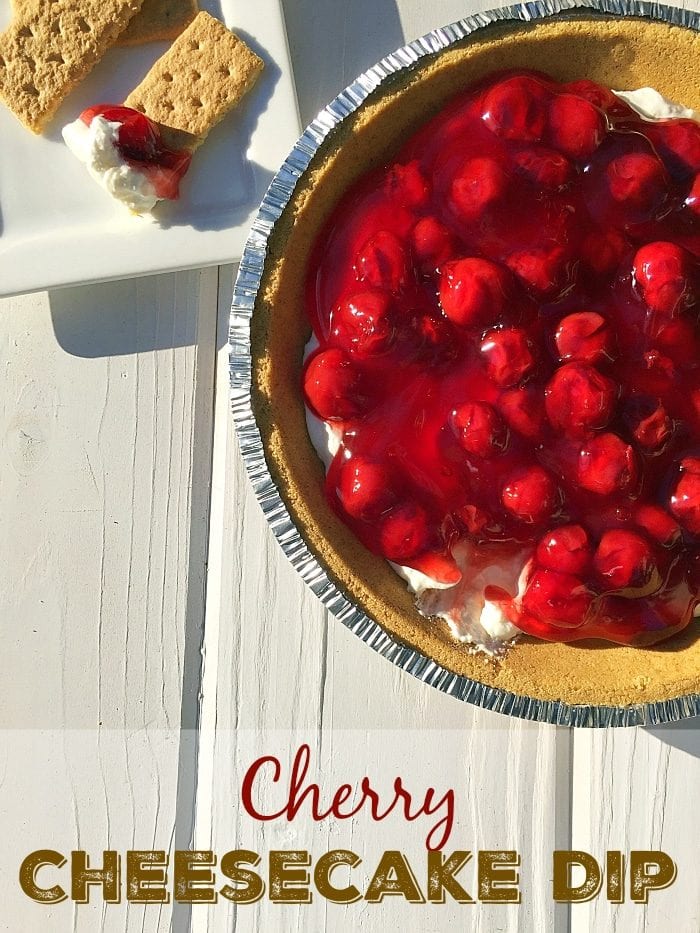 Want to see a few of my favorite things that I am totally obsessed with?? Take a peek and see how many you might already have…twinsies!
Looking for more easy family recipes and tips? LIKE The Typical Mom Facebook page?
Then sign up for my free newsletter, and follow me on Pinterest! 😉
***** If you LOVED this recipe give it 5 Stars below and let everyone know what you thought about it. 😉
Pina Colada Dip
Easy and sweet non alcoholic pina colada dip is great for parties served with fruit and other goodies! Simple dip recipes kids love too.
Instructions
Mix together the cream cheese with the coconut milk, juice and extract until smooth and well blended. Gently fold in the Cool Whip until well mixed, chill for 2-3 hours and serve with fruit and vanilla wafers or graham crackers.
Nutrition Facts
Pina Colada Dip
Amount Per Serving (1 oz)
Calories 132
Calories from Fat 99
% Daily Value*
Fat 11g17%
Cholesterol 22mg7%
Sodium 75mg3%
Potassium 94mg3%
Carbohydrates 8g3%
Protein 2g4%
Vitamin A 287IU6%
Vitamin C 1mg1%
Calcium 43mg4%
Iron 1mg6%
* Percent Daily Values are based on a 2000 calorie diet.