Graduation cupcakes are so cute to make and have at parties! The cutest cupcakes ever and you can personalize them with school colors too!!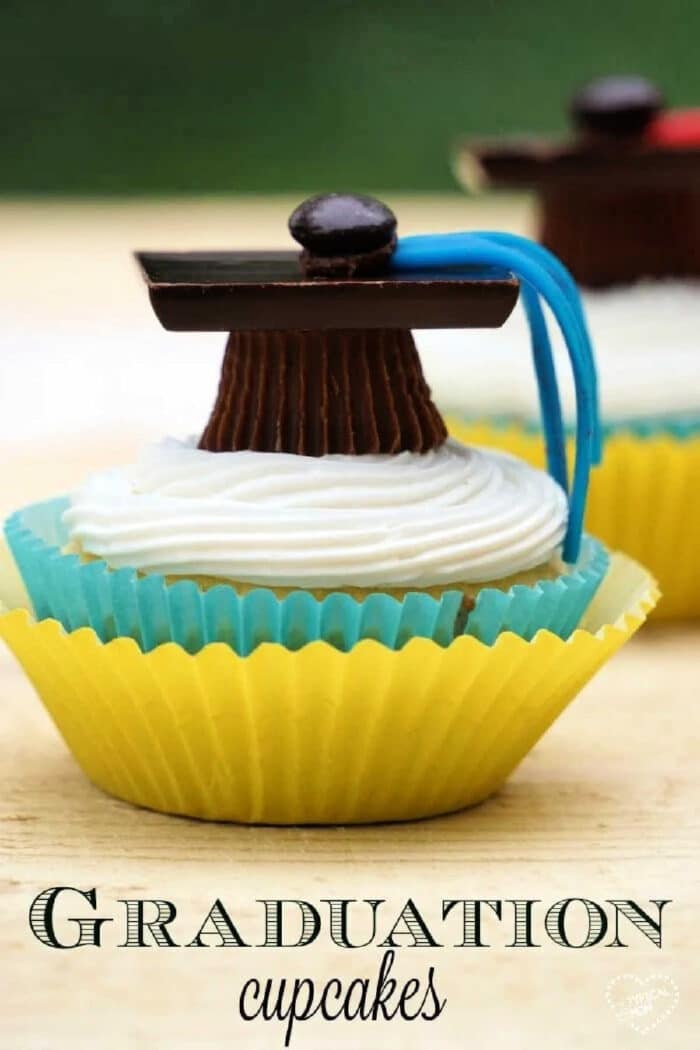 It's about that time again!! Kids are about to graduate from Kindergarten, Jr. High or maybe High School (ok I'm gonna' be sad when that day comes for us). Here are some cute graduation cupcakes you can make that are easy and everyone will love!! (originally published 5/16, affiliate links present)
Graduation Cupcakes
Everyone thinks of a cap and gown when graduation times come around so why not incorporate the cap into a cupcake!! Of course you can go for a graduation cake, but if you know me we are all about creating cute cupcakes! You just need a few items to make these graduation cupcakes, here's what you need.
Brown M&Ms
Mini peanut butter cups
Chocolate squares (I used these)
Brightly colored muffin papers
Twizzlers pull n peel candy – find colors you need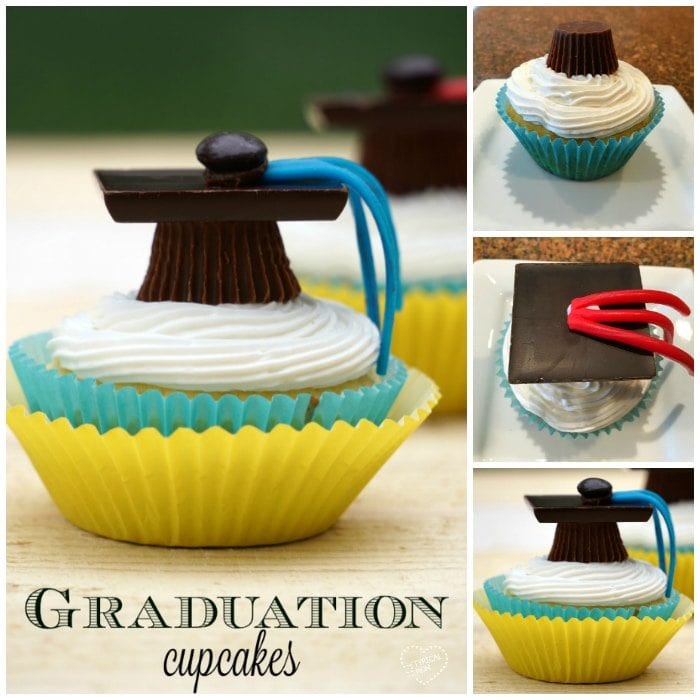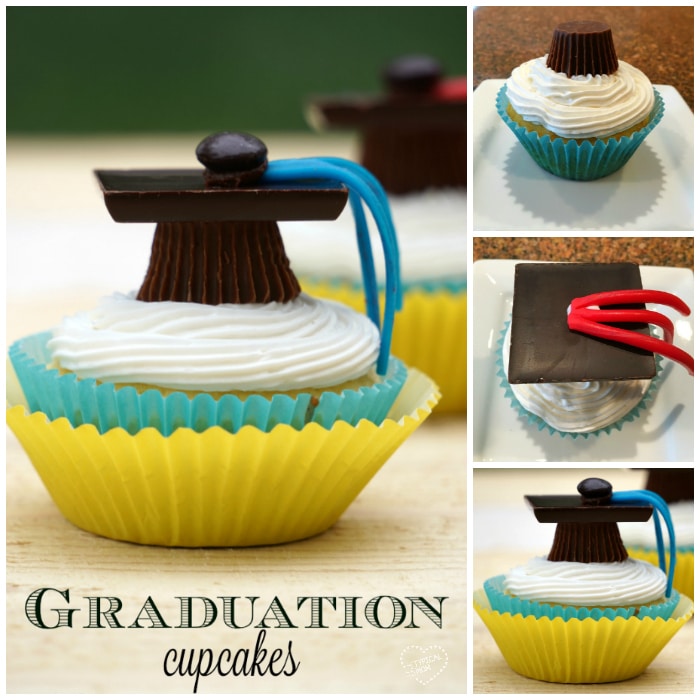 Cap and Gown Cupcakes
So I saw an idea for these years and years ago here but thought I would modify it myself using the pull n peel candy and personalizing them according to the school colors.
You can easily do that with these brightly colored muffin papers, and finding the right colors in the peel candy…that makes it extra special!
Here's just how easy these graduation cupcakes are to make!
Graduation Dessert Idea
Super easy to make right??!! Just bake some cupcakes. Here's how to make 6 cupcakes out of a box of cake mix if you just want a few.
Unwrap an turn a peanut butter cup upside down
Break off the color of pull n peel you want. I cut those pieces in half lengthwise so they would lay flatter)
Press those on to the top of your chocolate square with an M&M on top. Place that on top of your p.b. cup with a dollop of frosting.
They are quick to put together and using the two school colors for the tassels. Muffin papers makes these graduation cupcakes even more fun!
If you love these graduation cupcakes you will love all of our other fun cupcakes too here, like our ladybug cupcakes and lots more!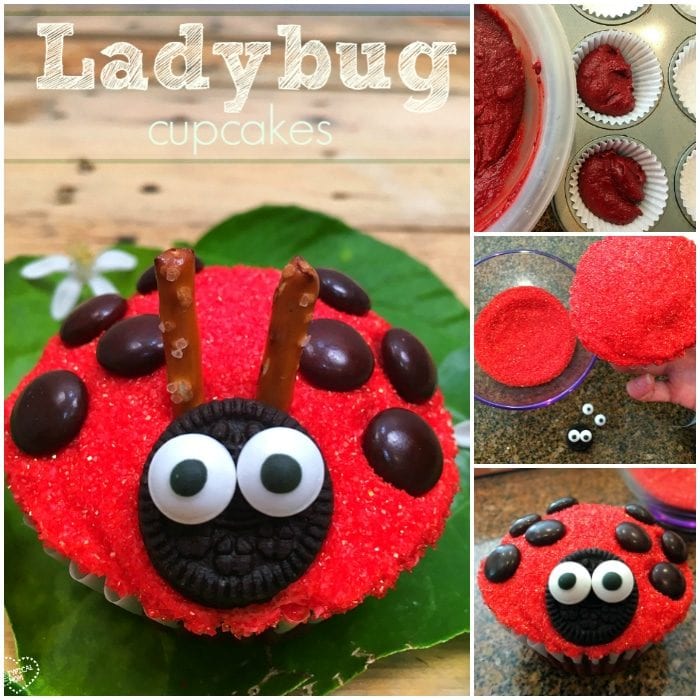 For more easy recipes, tips and crafts please LIKE The Typical Mom on Facebook and follow me on Pinterest! You can also sign up for my free weekly newsletter which is packed with goodies I know you'll love. 😉