DIY Dollar Store Halloween decorations you can make at home by repurposing items. Great Fall decor that's cheap and your kids can help you make too! #halloween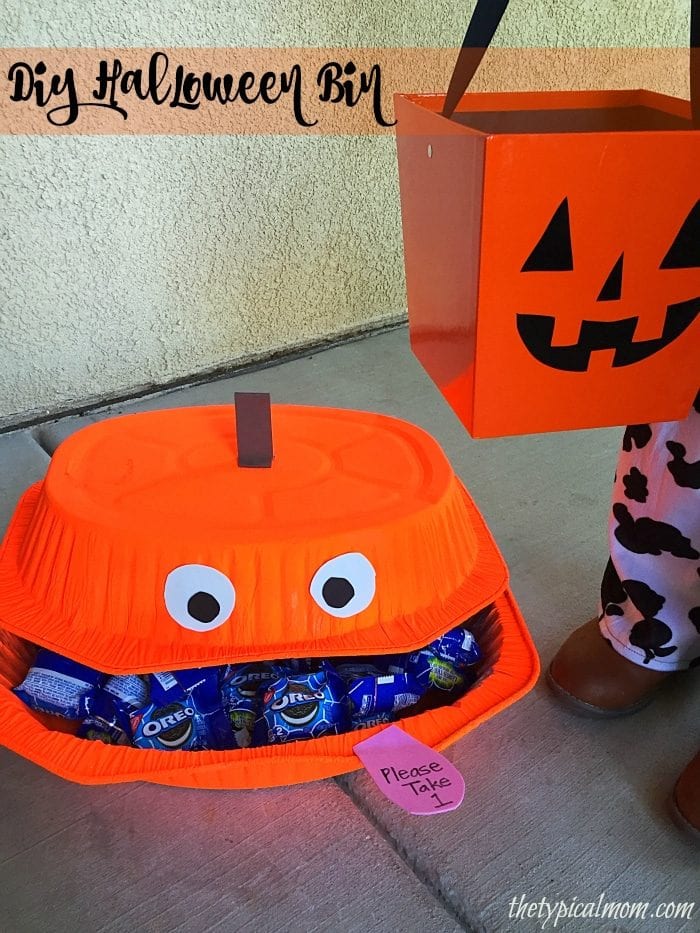 Halloween is coming and we love this holiday. My kids want to dress up in their costumes many times before the 31st arrives, and decorate the house too. We usually aren't home most of the night because my kids want us to go trick or treating with them, but we still want to leave some treats for kids who come by…..so we made a DIY Halloween bin that makes coming to our empty house more fun! Here's how you make a few Dollar Store Halloween decorations yourself. (originally published 10/15)
This first one is really fun and uses 2 roasting pans from the Dollar Store…you know the ones you grab for your Thanksgiving turkey!
You will need a small can of orange spray paint (you'll have to get that at a craft or hardware store – I happened to already have some), and a few pieces of construction paper or foam pieces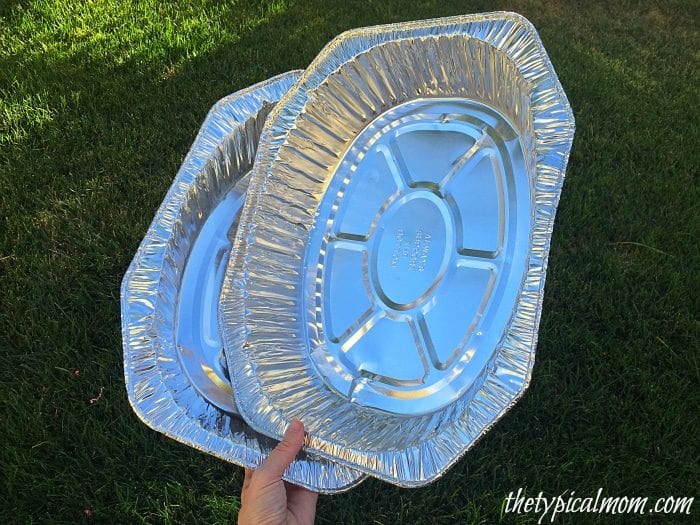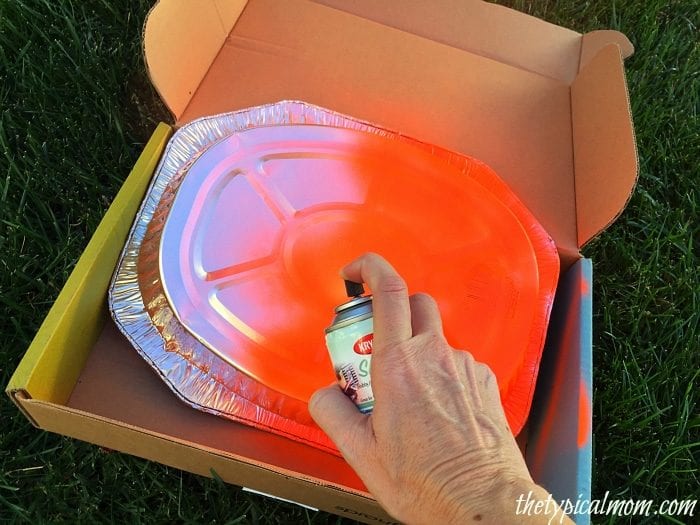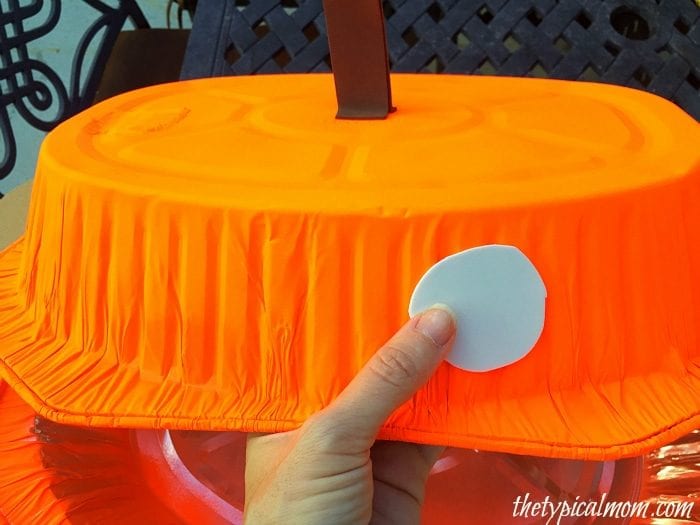 We used foam that had sticky on the back for the pumpkin stem on the top and the eyes.
Just cut a strip of brown foam, take off the back and fold in half leaving the bottom inch exposed so you can stick that on the top of the roasting pan.
Same with the eyes only remove the entire back.
Then I cut out a tongue, wrote "please take one" on it and just removed the end of the sticky part to put on the lip of the bottom roasting pan.

Looking for more easy diy Dollar Store Halloween decorations well here you go!
Here is one more idea to make a Halloween wreath using black garbage bags…..so cute!
For more tips sign up for my free newsletter and follow me on Pinterest.