Halloween Wreath using garbage bags and repurposing them into a fun wreath for the holidays. Great Halloween craft to do with kids and cheap!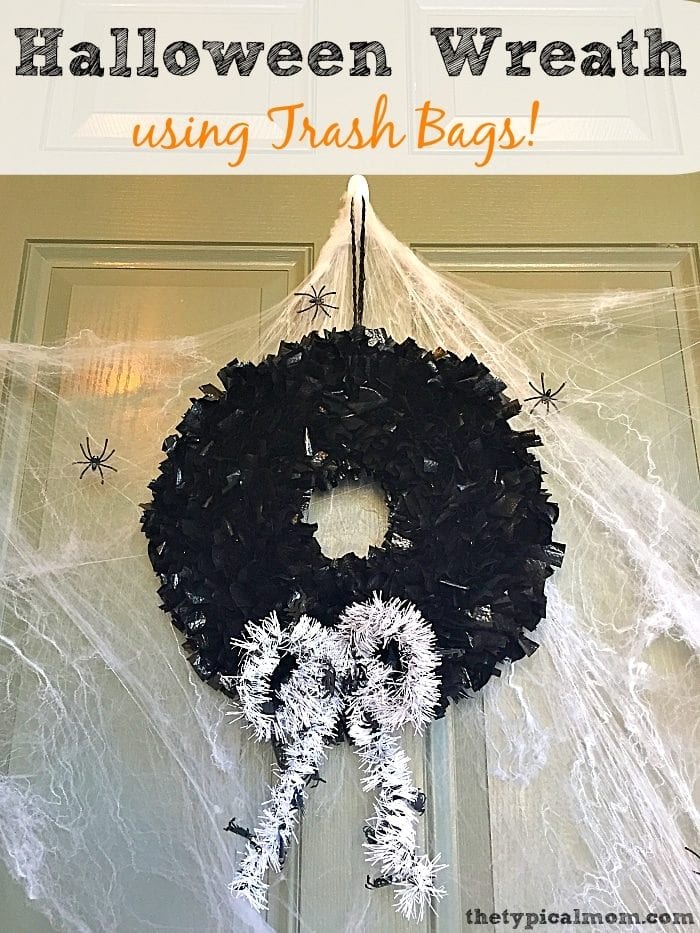 I love Halloween…..and so do my kids. Decorating the house is fun, and it's fun what you can create using things you already have at home too! This year I thought outside of the box and thought let's make a Halloween wreath out of the trash bags we have in the garage…so we got to work! Let me show you how to make Halloween wreaths at home using a few simple items. (originally published 8/15)
DIY Halloween wreath
A wire wreath form (less than $3 at a craft store, use a coupon online and it's about $2)
5 large black trash bags
scissors
tape
crafters cutting mat if you have one (no need to buy one if you don't).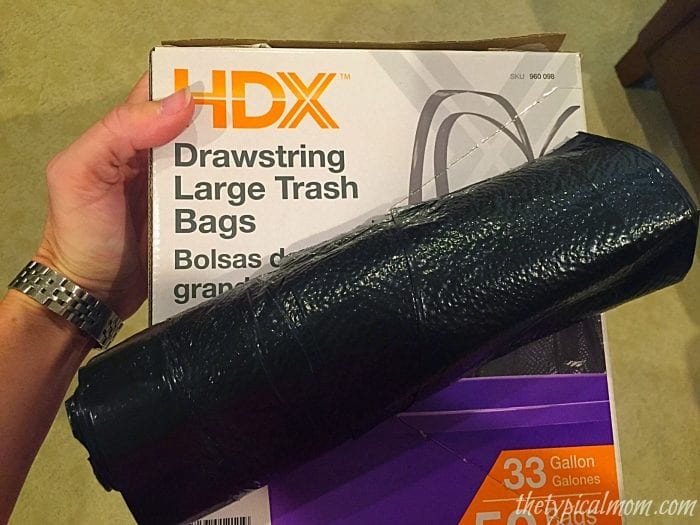 How to Make a Halloween Wreath
You will basically use the same directions as you would make a rag wreath using fabric, but use trash bags for strips instead of material instead.
Just cut strips of the trash bag like this one here, about 1.5″ wide, you will need a lot so cut a few of the bags. The more strips you have the fuller the wreath will be.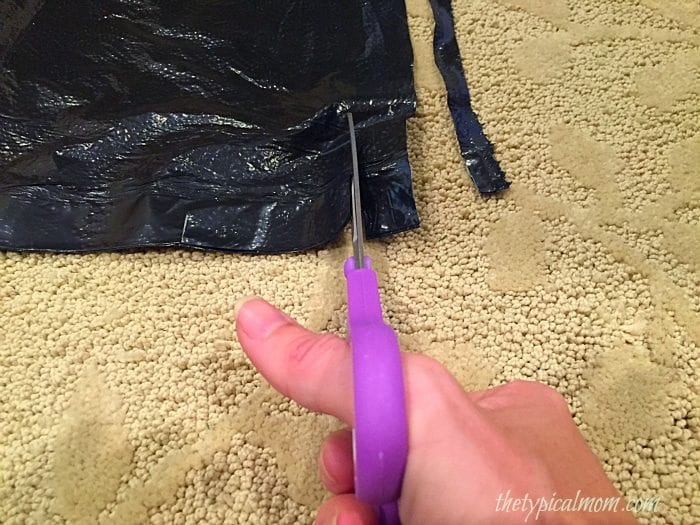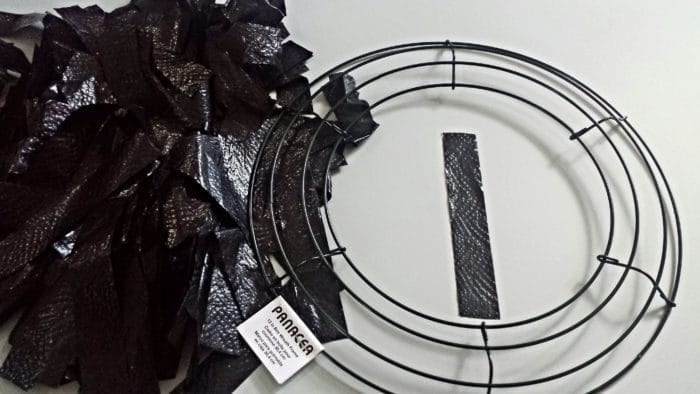 Homemade Halloween Wreath
Lay the wreath down and start on the inner circle to begin. Just tie pieces of about this length you see here, 6″ or so in a knot really close together pushing them close with each garbage bag strip you tie on.
Don't worry about it being a bit shaggy at this point. Go around until it is really tightly together around that ring, then move on to the outer rings and do the same. Once you get a ring done you can go around and trim them so they are the same length all the way around….giving it a hair cut of sorts.
This isn't necessary though really, just personal preference really. It is Halloween and supposed to be wild anyway right??!!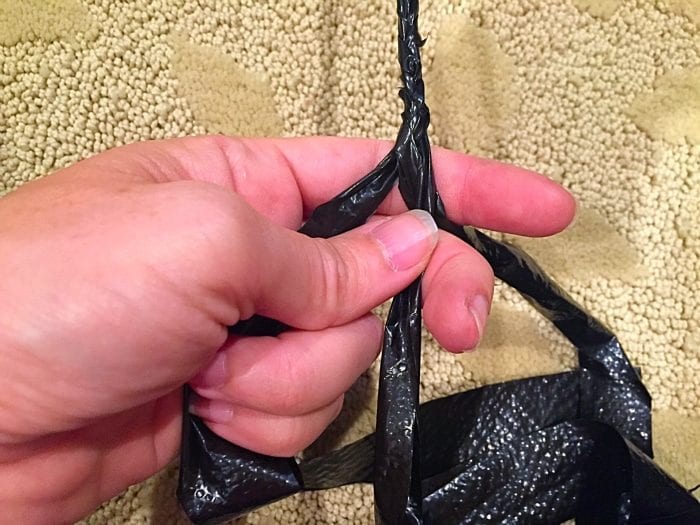 Halloween Wreath with Garbage Bags
Then for the hanging part just braid three strips of trash bags and tie on the back side of the metal ring so you can hang it. I used a removable hook on the door.
And that is how it is done. Dress it up with spiders and spider webs (you can find them at the Dollar Store), and just get 3 strips of garbage bag, tie a knot at the end and braid it to make a way for it to be hung on the door like you see here.
Such a fun project you could do with your kids, Girl Scout troop, or whatever for the holidays!