Here's a list of the best spas in Southern California plus coupons and promotions they offer. Orange County L.A. Inland Empire and San Diego locations.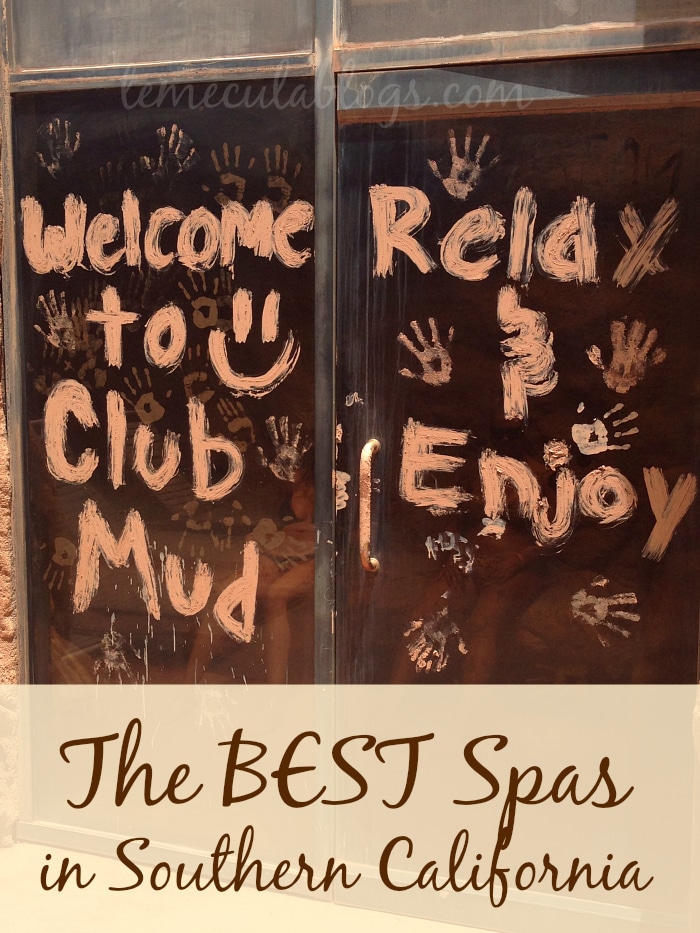 I am ALWAYS up for a great spa day!! Make it a day with friends, a massage, and great amenities after that to relax the day away and you can count me in for sure!! I have visited several spas in Southern California, and anxiously waiting to try some more, and have come up with a list of the best spas in Southern California for you to refer to the next time you're ready to relax!! (originally published 4/17)
Like I said, spa days are the BEST!!
There are so many great ones throughout Southern California, and some you may not have heard of yet….til now!!
If you're looking for a great deal for a spa day you can take advantage of these spa deals available on an ongoing basis.
What to bring with you to the spa
Robe

– if you aren't keen on wearing community robes you might want to bring your own, this is my favorite robe

Makeup

– if you're going for a massage or facial you're going to want a shower after that so if you're going out after you might want to bring what you need to get ready

Sunglasses

– if the Southern California spa you're visiting has an outdoor area (like South Coast or Glen Ivy) you'll want sunglasses if you're visiting during the day

Money

– I usually just bring 1 credit card and my ID in a small change purse to stick in my locker

Bathing suit

– most spas have great jacuzzis you will want to enjoy, do NOT bring one you absolutely love if there's a mud area like Glen Ivy because any light colors will be stained
Here is a list of the best spas in Southern California
Best Inland Empire Spas
South Coast Winery Grapeseed Spa – This spa is attached to South Coast Winery. You can get massages, facials, manicures and pedicures.
Glen Ivy Spa Corona – This spa truly is incredible! Offering massages, facials, manicures, pedicures, a mud area (picture below), grotto (underground steam cleansing area), cabanas, multiple pools, jacuzzis and more it is a treat and you should intend on staying the whole day here!

This is one of the best spas in Southern California / Inland Empire area I have been to lately.

The Mission Inn, Kelly's Spa – If you have never been to the Mission Inn in Riverside it is a sight to see. They have a beautiful place with a restaurant and it is always decorated for the holidays too. Inside there is a spa too!

Palm Mountain Resort & Spa

 –

Located in Palm Springs Village in the San Jacinto Mountains this spa offers a variety of packages and hotel packages as well if you decide you want to make a weekend out of it.

Miramonte Resort & Spa

 – This luxurious spa in the heart of Palm Springs is highly recommended and has luxury vacation Southern California spa packages that include visits to the spa as well as a stay in their upscale hotel.

Miramonte offers specials as well from time to time you can find here!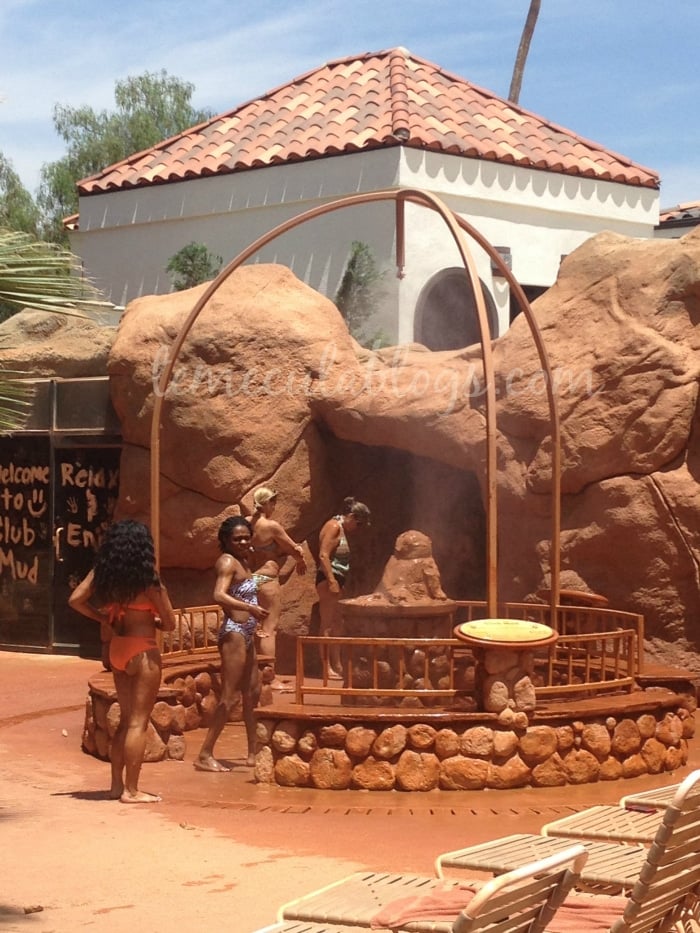 Best San Diego Spas
Karma Relaxation Spa – There's two locations in San Diego and Carlsbad.
Estancia La Jolla Hotel & Spa – Now this place is a real treat if you're looking to go ALL out and have an ultra fabulous spa experience, and maybe stay the night in gorgeous La Jolla! This award winning spa is great for couples massages, facials, and anything else you can think of to relax you….they even have a fabulous hotel there.
The Grand Del Mar – This spa is just as it says….grand! With many packages and services offered this spa in Del Mar is sure to make you smile! From rose pedal pedicures, to date night specials The Grand Del Mar spa in San Diego comes highly recommended.

We stayed there (just the 2 of us) last year and I will say their massage was wonderful, outside pool area was great, and the on-site restaurant there is AMAZING! If you're looking for an all inclusive spa in San Diego that has it all with beautiful grounds I'd make a weekend of it.
Best Orange County Spas
Burke Williams Day Spa Mission Viejo – A small day spa across the street from the Mission Viejo mall with a few jacuzzi's tucked away inside the locker room it's a great quiet place for a group or a day away.
Mandara Spa – Located inside Disneyland's Grand Hotel this spa is fabulous I hear! Of course Disney always does things over the top and this spa is sure to please.
ZenSpaOC – Located in beautiful Huntington Beach this spa offers a variety of services including waxings, electrolysis, and makeup services along side the massages and facials.
Body Center Day Spa – There are 4 Orange County locations for this spa and they are on the more affordable end too. Great to visit with a group of friends or just because you need a relaxation session, this spa has great packages that fit any budget.
Urban Bliss Spa – This spa is located in La Palma and has high ratings! They offer massage therapies and encourage visitors to come often to experience regular relaxation sessions.
Best Los Angeles Spas
Larchmont Sanctuary spa – In the heart of Los Angeles this day spa offers many services that are organic, couples massages, even copper tubs built for two to enjoy your spa day together with your loved one. This is an award winning spa in Larchmont Village.
Beverly Hot Springs – Fabulous Los Angeles hot springs, spa access, massages, and even spray tanning services this spa is definitely all inclusive in the amenities it offers.
Wilshire Spa – Offers an array of services including acupressure massage, aromatherapy, and Swedish massages as well. Located in Los Angeles on Wilshure Blvd., this spa offers things for both men and women.
If you're visiting from out of town here is a list of other places to go in Southern California you'll love.
Those are the best spas in Southern California, enjoy!