What a relaxing day at Glen Ivy Spa Corona looks like! From The Grotto, to Club Mud and many pools to experience it's a great place to visit with friends.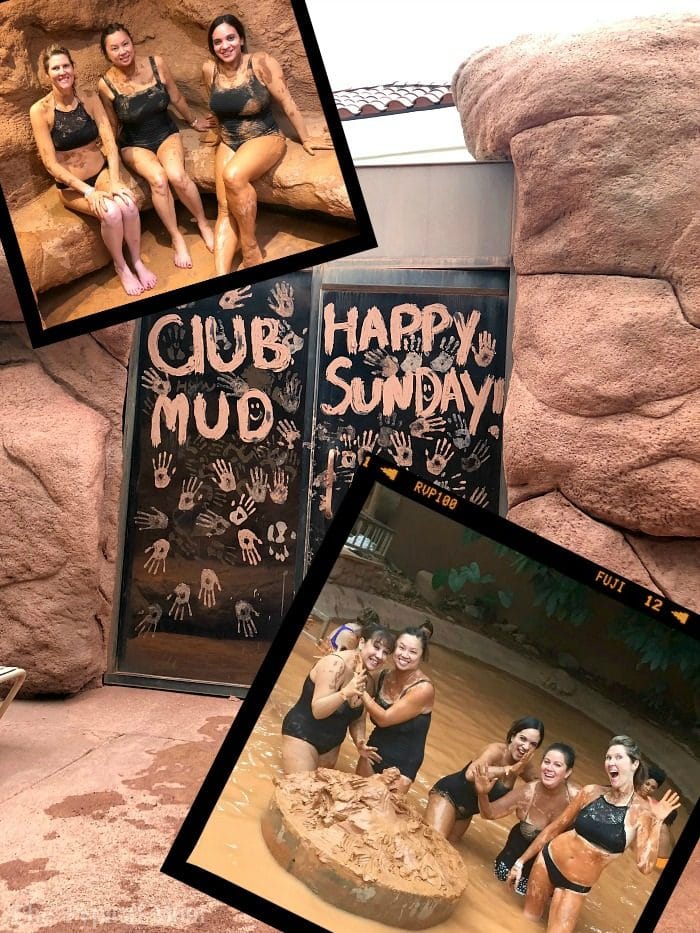 If you haven't experienced the fun and relaxation at Glen Ivy Spa Corona you are missing out!! I have been there many times to celebrate birthdays with my friends, or just because. Last weekend I was lucky enough to be invited to have some fun with a few other bloggers so we could experience their facility again. Special thanks goes out them for hosting us.
Inland Empire Spa
If you haven't been to Glen Ivy Spa Corona there are a lot of things to do and choose from (or do them all)!!
Club Mud – seen here
The Grotto
Pools
Jacuzzis
Saunas
Facials
Massages
Fabulous food
Yoga
Water aerobics
Pedicures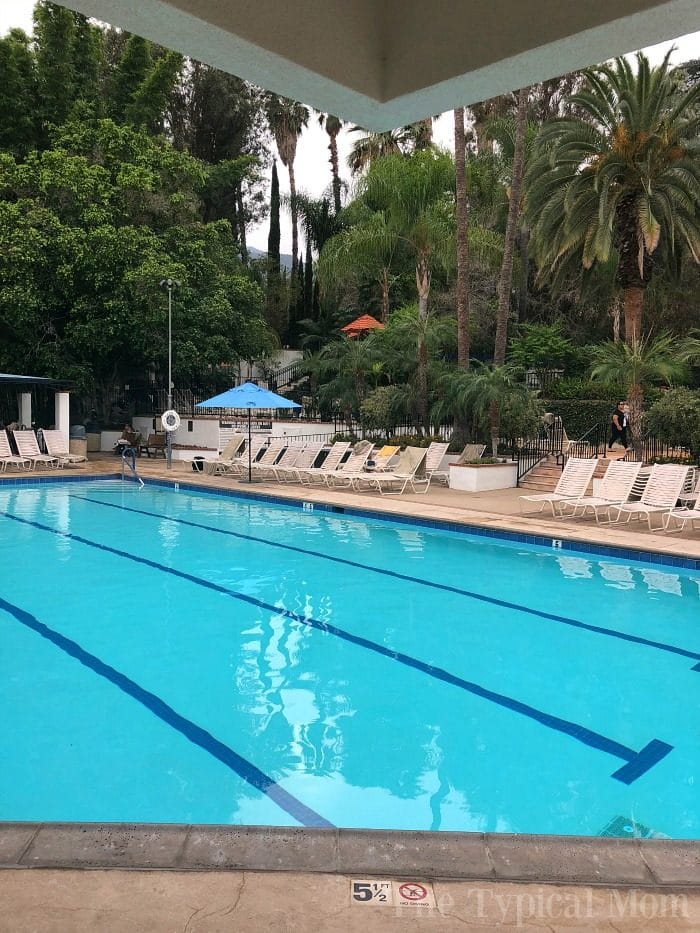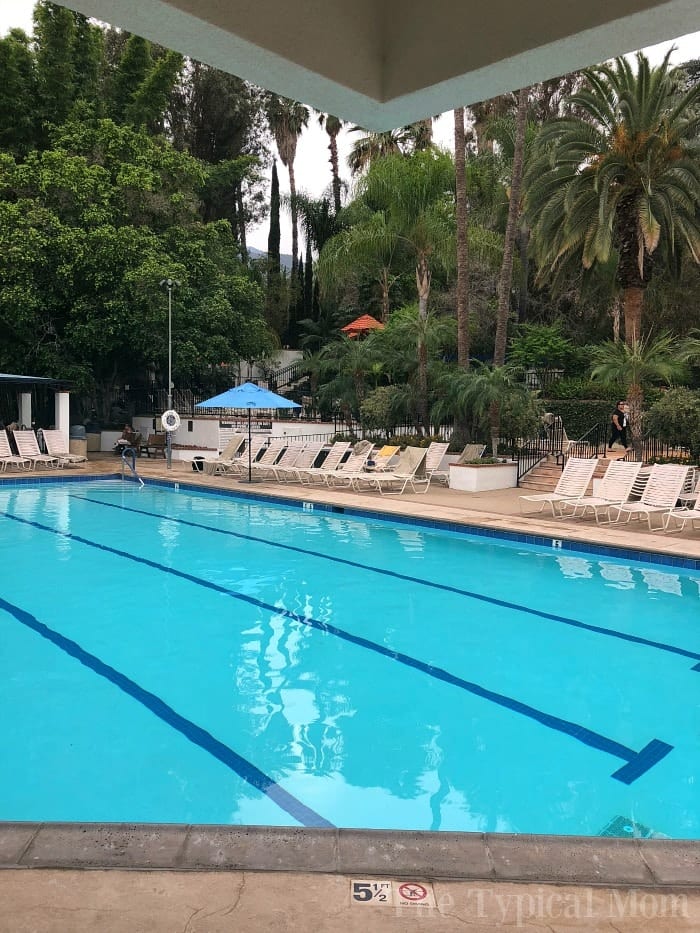 This is just one of their pools, mainly used for laps, and water aerobics. Surrounding this are many relaxing jacuzzis all around and a sulfur bath area (seen at the bottom) that is fabulous for your skin.
You can visit this Corona spa just to hang out at their water areas and experience The Grotto, or add on a massage, facial or more!! I have done both and it just depends on how much time you have, your preference, and budget.
They often times have deals too like this one here where you get an added bonus of credit in order to book a massage, taking the waters day, or check out The Grotto!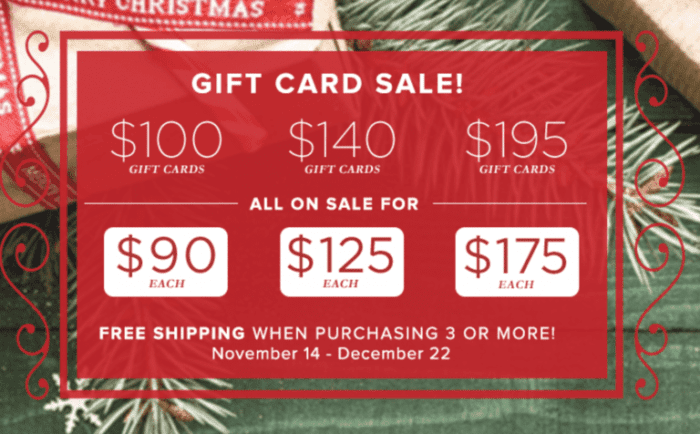 It is great to grab a Glen Ivy Deal for the holidays. Give it to your mom and have a day together……or hint to your husband that you do really NEED this!
It is good for all the services and restaurant they have there too + you can grab more than one.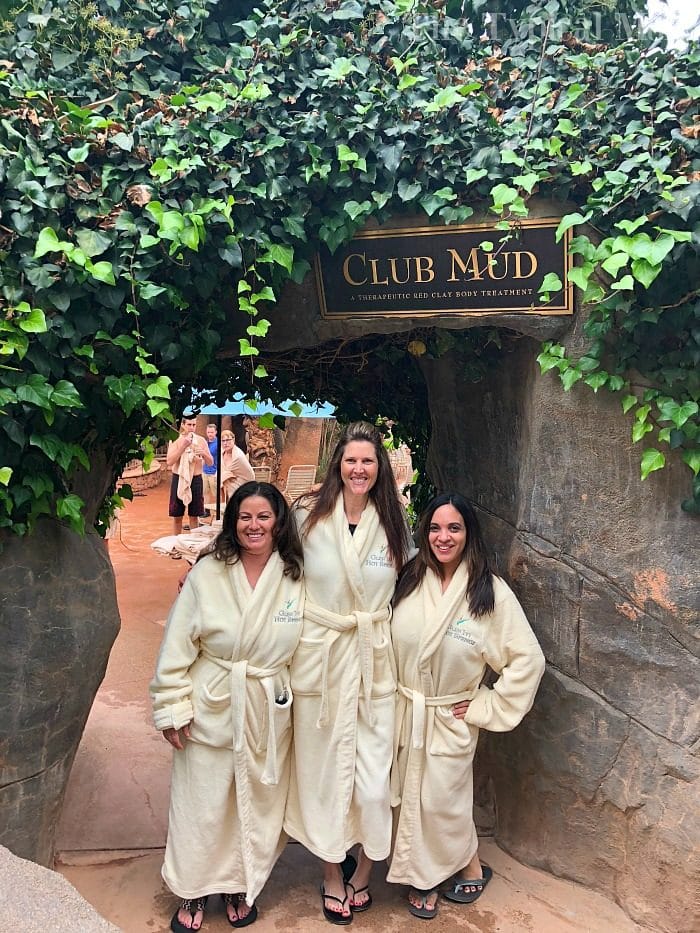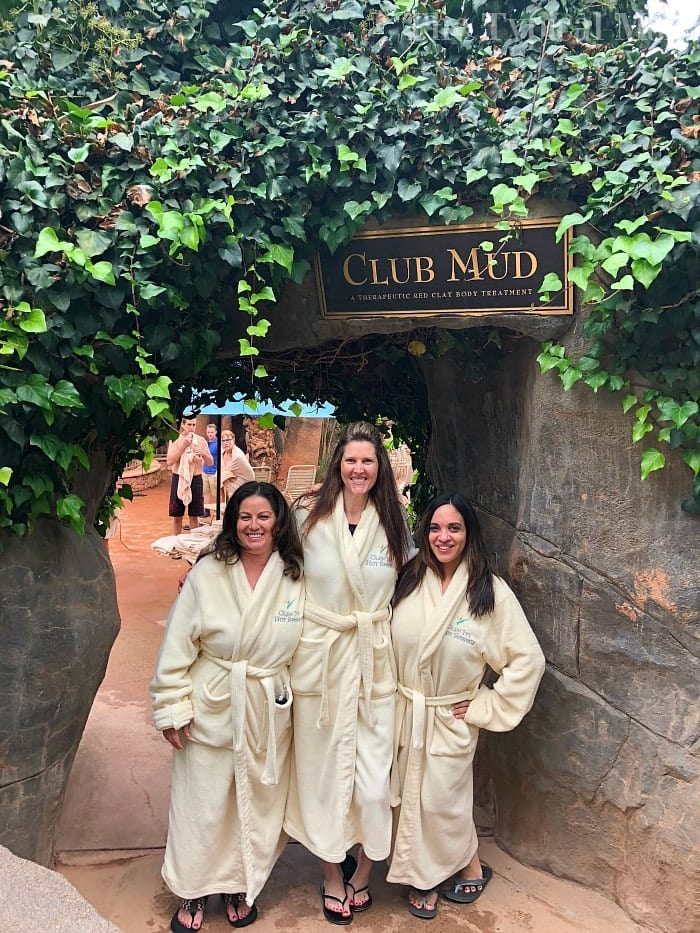 Club Mud…something you have to do once you are there! Make sure to bring a suit you don't really care about just because it may get a bit discolored from the red clay.
I haven't really experienced that myself but I bring a black suit every time. It is great for your skin, almost like the masks you use on your face. Allow the mud to dry in the sun and then wash it off in the showers they have outdoors.
It's a great way to exfoliate dead skin, draw out impurities, and it leaves your skin pretty smooth. Perfect to do BEFORE you hit The Grotto.
One big change I found when I visited Glen Ivy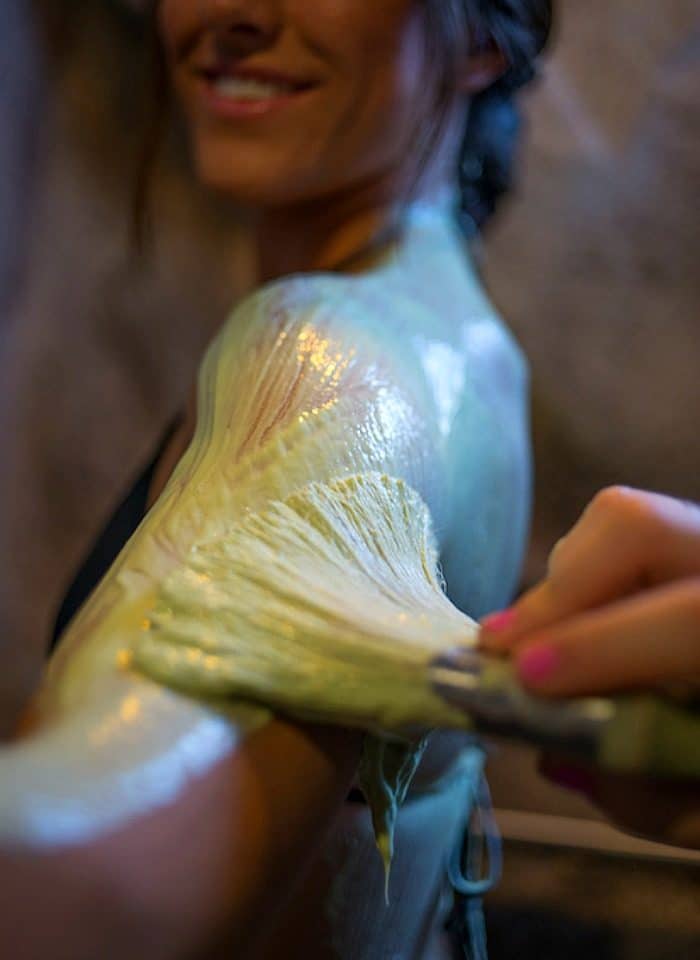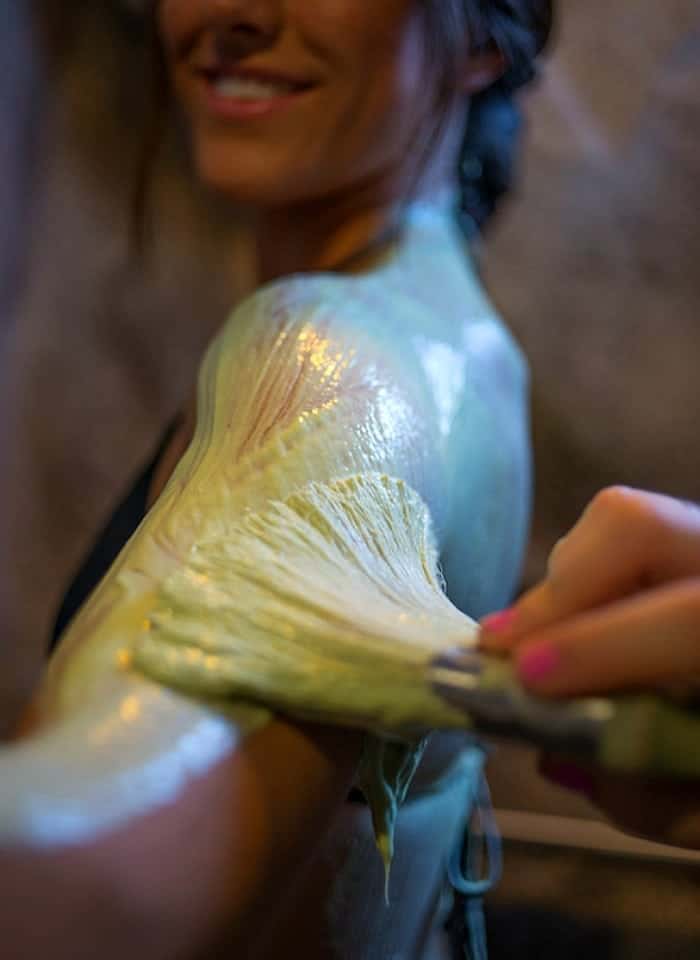 It is really hard to explain accurately what the Grotto is but here's a peek. You go down an elevator into a cave of sorts where they slather you with this!!
It smells great, is slippery, and makes your skin SO incredibly soft after you rinse it off. Before that though you can hang out underground with your friends, chat, hydrate, and let it all soak in….for as long as you want.
Lunch is perfect after or in between your treatments and Ivy Kitchen has a great selection with wraps, pasta, desserts….tons of things.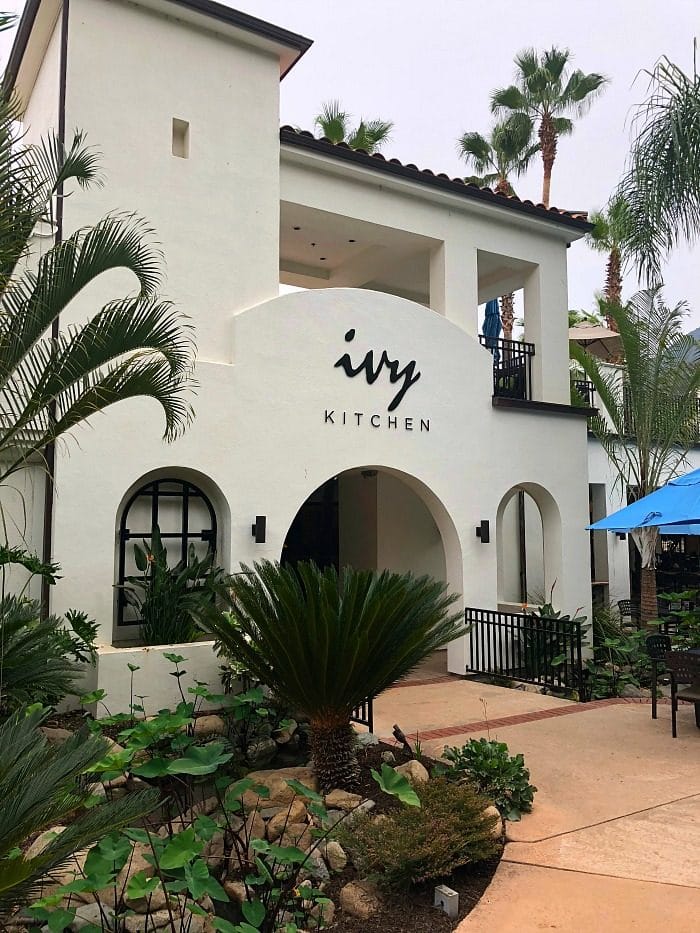 These are the mineral baths. The sulfurous aroma of the geothermal waters are around 104 degrees and supposed to really be good for your skin.
They also have hot and cold cycle pools that are great to increase circulation and eliminate toxins
If you're looking to enjoy an entire day of relaxation Glen Ivy Spa Corona this is one of best spas in Southern California and a great place to visit, and a lot more fun when you go with friends!!