Here are the top 25 places to go in Southern California that are fun for kids and families! Some locations I bet you've never heard of but if you're taking a California vacation they are the best places to visit. Where to stay and how to get free tickets to Disneyland shared here too from a family who lives locally.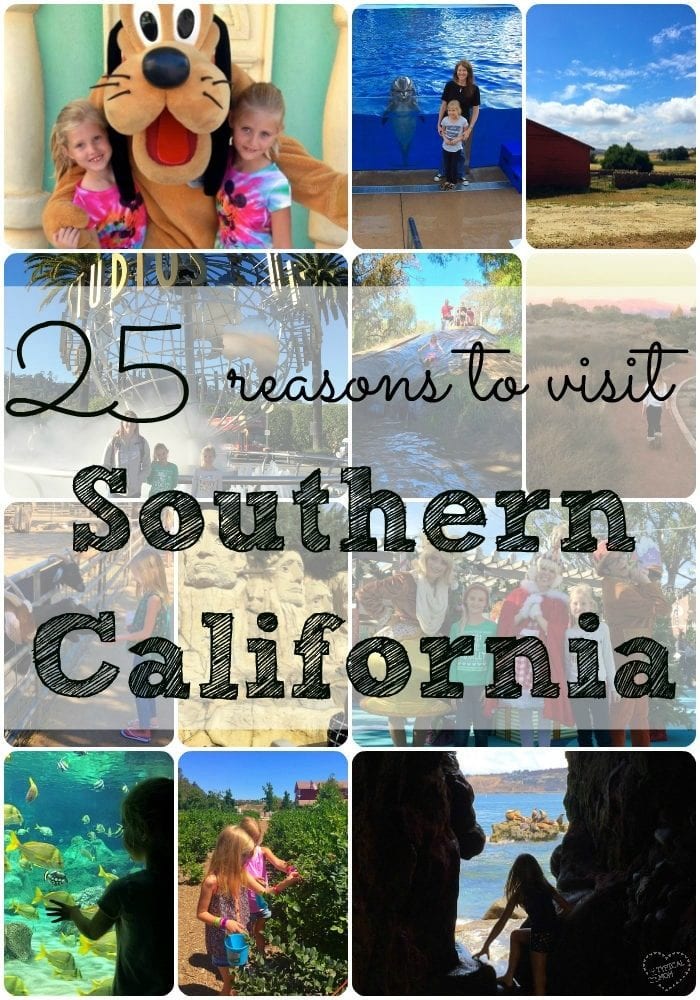 I have lived in Southern California since I was six and it is FULL of things to do! There are so many places to see and experience and honestly many of them are unknown and "hidden gems" as I would call them. If you're visiting you wouldn't know where to start so I made a small list here with links below to over 100+ other free and cheap activities for kids in Southern California as well for your reference and to make your visit wonderful. Now that I have kids we've enjoyed all of the amusement parks, but we narrowed our list down to the top 25 places to go in Southern California and have even more family travel information to share on our road trip blog if you're interested. 😉 Let us know what else we should add to our list! (originally published 6/17)
25 Places to go in Southern California
Disneyland and California Adventure – Of course these are a given when thinking of attractions in Southern California and you really can't pass these by! We share here how to get into Disneyland for free as well as how to save money at Disneyland once you're inside.
Universal Studios – A pretty fun place especially if you love the movies and seeing where they were actually filmed!! The behind the scenes tour is amazing and you can sometimes see an actual movie being filmed while you're on the tram..we have!
Sea World – We love how they change their shows with each new season and sometimes you get to interact with the animals at a show (this was fun).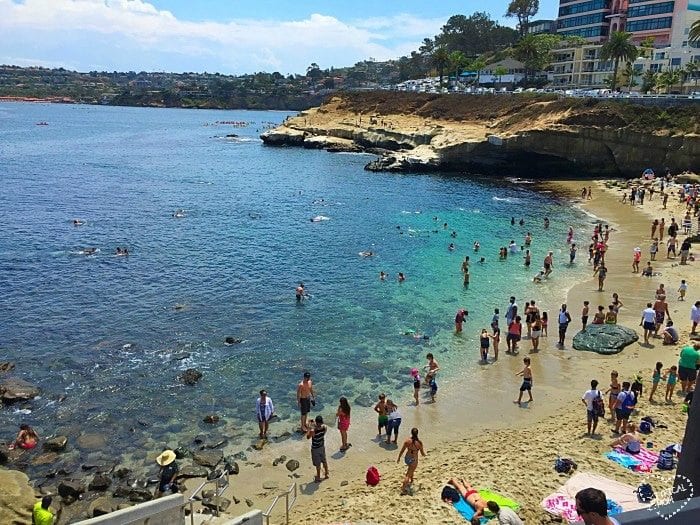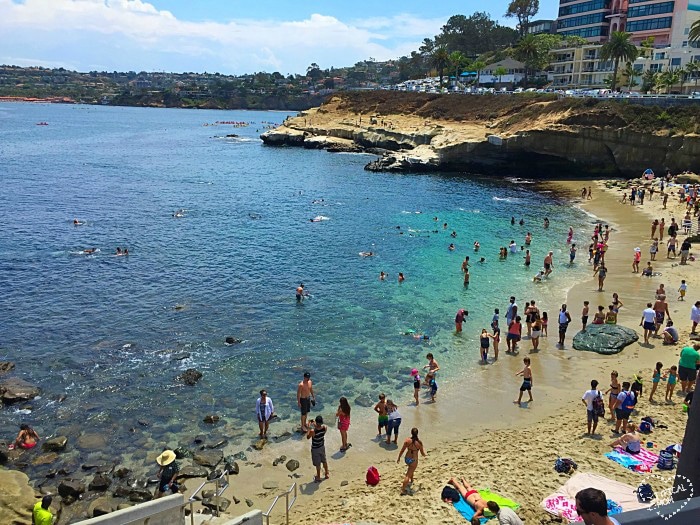 Looking for more places to go in Southern California?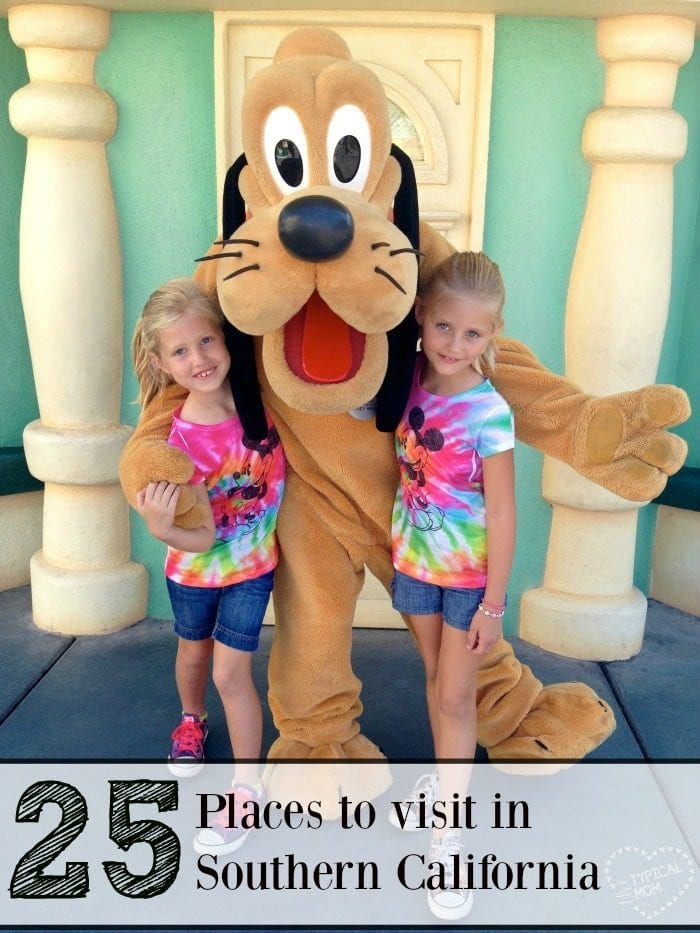 For more easy recipes, tips and crafts please LIKE The Typical Mom on Facebook and follow me on Pinterest! You can also sign up for my free weekly newsletter which is packed with goodies I know you'll love. 😉