The holidays are in full swing and we love everything about it….bring on the festivities we say!! This weekend we got to take a peek inside Grinchmas at Universal Studios Hollywood and it was SO cute!! Let us show you why it's a great place to visit during the holidays. 😉 Special thanks goes out to Universal Studios for sponsoring this visit so we could share our experience with you.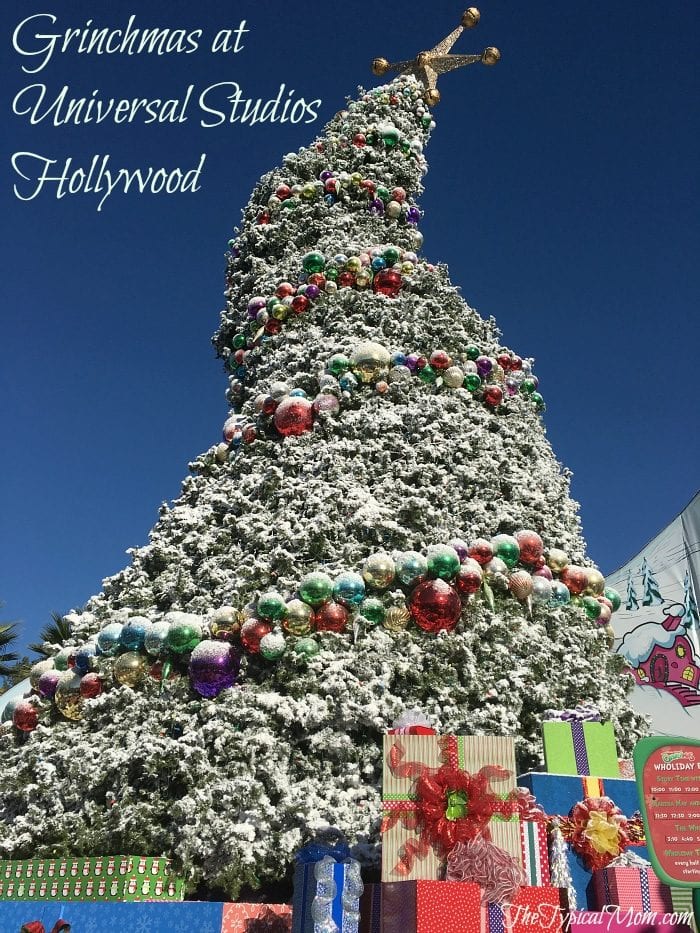 I hadn't been to Universal Studios Hollywood during the holidays, and my kids had never been so we were really excited to see all the shows and everything else they had to offer. We LOVE The Grinch so it was extra special that their festivities focused on him and Who-ville characters. We caught story time with Cindy-Lou Who and set off to go on the Studio Tour because we heard there was more there!
Universal Studios Hollywood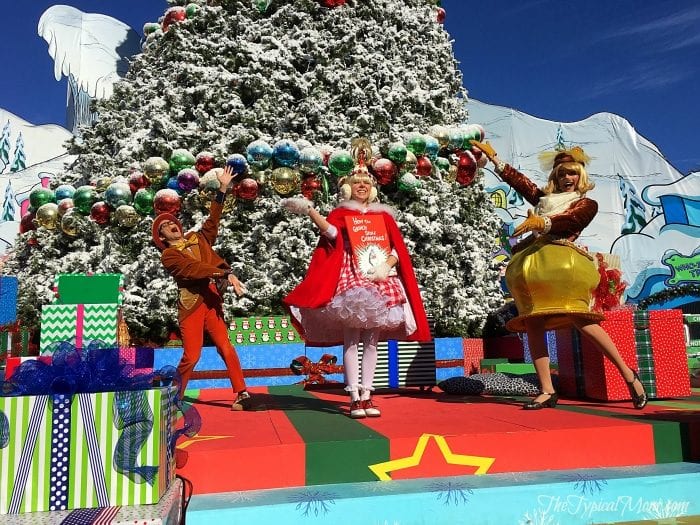 The story hour was adorable and once on the Studio Tour they took you thru Who-ville and there was a short show with The Grinch himself too! I have to say that the entire 60 min. tour is fantastic and has so many exciting elements about it (you can see more by finding me on Periscope at thetypical_mom) that still amaze me. Here's a peek of a bit of the Grinch's song on the tour, and Martha May's performance too!
We went on a few rides and then headed back to the stage to watch the Who-Dolls perform and snap a few pictures with the girls' favorite Whos!! It's so fun seeing the characters up close and they were very willing to be photographed. There was an area where kids could color their own paper ornament and hang them on real Christmas trees too!
As we walked through Universal Studios it was decorated to the hilt with holiday decor and characters popping out of every corner….and window in this case! The best part about being there during the holidays is all the music, singing, and characters you love walking around the park…it's really a special treat. Everyone loves seeing their favorite movie stars "in person". 😉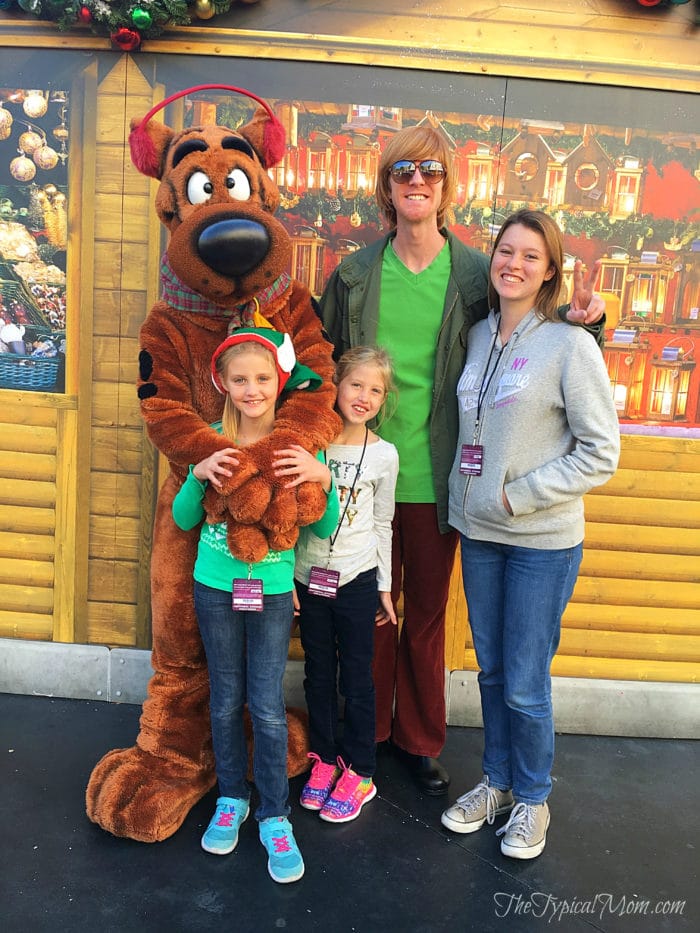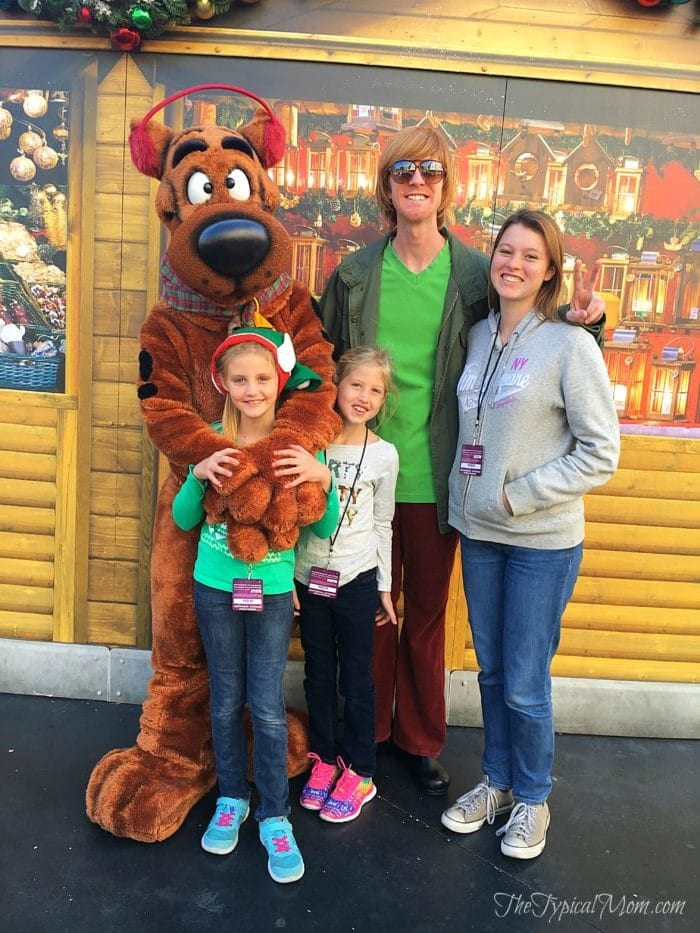 On the way in and out of Universal Studios Hollywood to celebrate Grinchmas is City Walk. Filled with great shops and restaurants, it too was really "Christmasified" and well decorated for the holidays! It was a great family trip for us and really put us in the holiday / Grinchmas spirit. 😉 You can find more information on all the festivities during the holidays at Universal here, but it is going on now thru Jan. 3rd so you have a bit of time to check it out.
For more easy recipes, tips and crafts please LIKE The Typical Mom on Facebook and follow me on Pinterest! You can also sign up for my free weekly newsletter which is packed with goodies I know you'll love. 😉