Take a peek at our Tanaka Farms Irvine pictures and strawberry picking tour on their tractor! This Orange County farm offers tours, vegetable picking and watermelon picking too. You can visit their farmers market to buy more produce and have it delivered to your house too.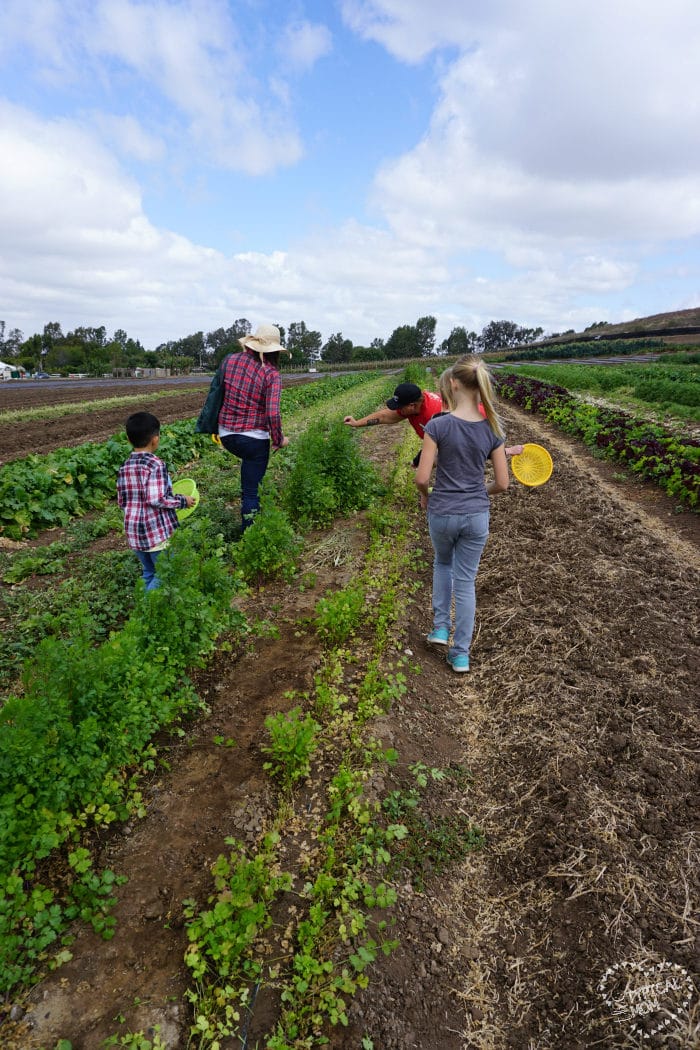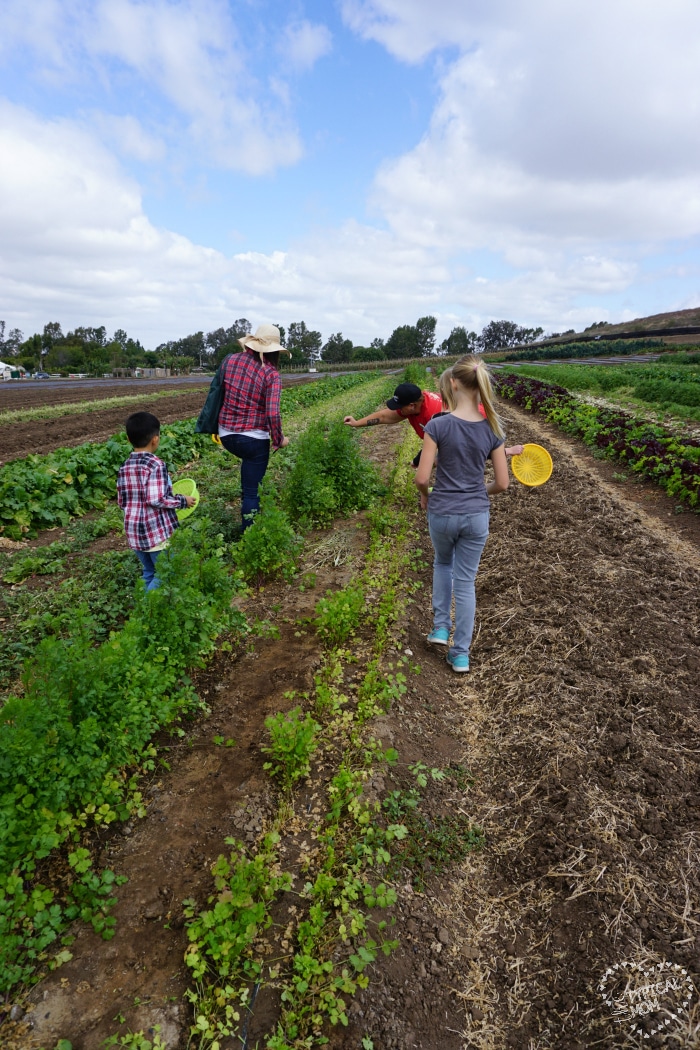 Have you ever been to Tanaka Farms in Irvine? Well if you're looking to pick your own vegetables right out of the ground, pick your own strawberries and eat them right then and there after a fun tour then this is the place for you and your family! Special thanks goes out to Tanaka Farms for hosting our visit. (originally published 4/16)
Tanaka Farms Irvine
We have picked our own strawberries and blueberries before but at Tanaka Farms in Irvine, California they let you pick your own vegetables too! There is something special about learning where our produce comes from. They even have a Tanaka Farms watermelon tour during the summertime too.
When you see it come right out of the ground and eating it less than an hour later it's so fresh! I don't think kids really think about how an onion grows. They just see it in the produce section of their grocery store and assume that all onions look like that. There are so many other varieties of onions though.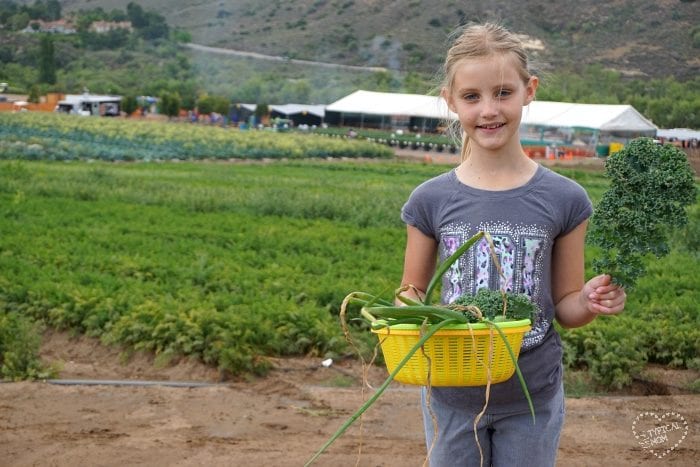 Tanaka Farms Review
We went on a walking tour thru the rows of carrots, onions, cilantro, chard, green beans. Luckily we were able to pick many of them. Gathering them in our baskets we cooked them during this CookOut tour.
From farm to table they offer these tours each weekend. Depending on the season, different vegetables can be picked. Yes, right out of the ground yourselves! It's a great way to get your kids to try new things.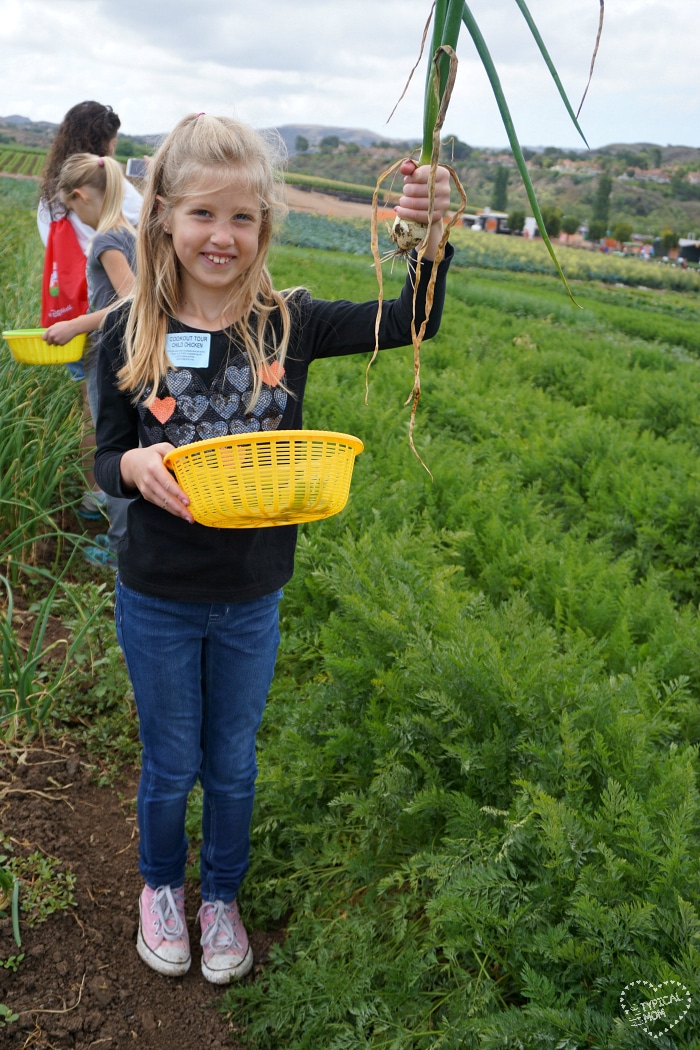 Tanaka Farms Pumpkin Patch
Tanaka Farms focuses on educating youth, follows all organic principals that organic farms do, and conserves water with their drip irrigation system.
Avoiding animal based manure, they instead use their own compost for all their crops. A clever way they avoid using pesticides.
That means between the rows of vegetables they plant, onions serve as a natural deterrent to insects that would otherwise spoil the crops. Everything is planted and harvested by hand as well.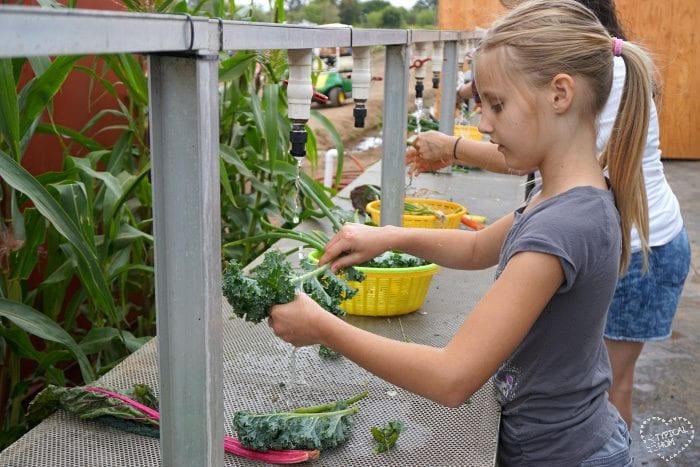 Strawberry Picking Tanaka Farms
After your CookOut Tour you wash, chop, season, and then the staff cooks your freshly picked vegetables right then and there.
We chose to add chicken so they had some nicely seasoned pieces for us to eat together as well. To pair with these a plate of freshly picked strawberries and a kale strawberry salad was available too. The salad was amazing!!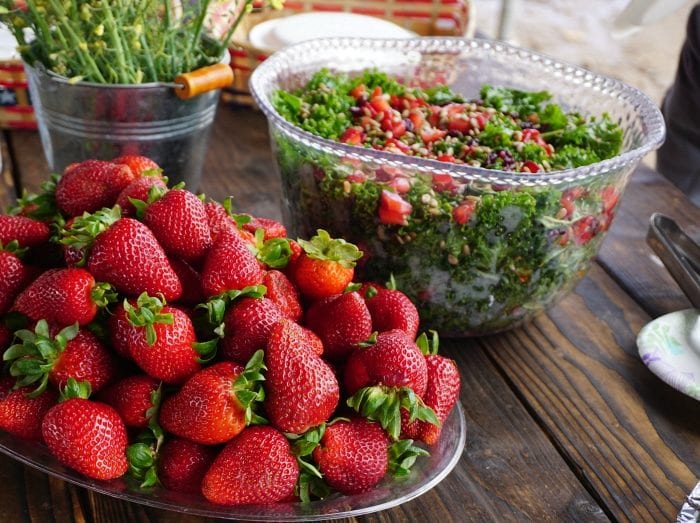 After we were done we headed out on a fun strawberry picking tour too. Along the way they stopped to give us some fresh vegetables that had been just picked to snack on.
We tried carrots, celery, green beans, cilantro and small onions too. Yes my kids tried them all, even the onions!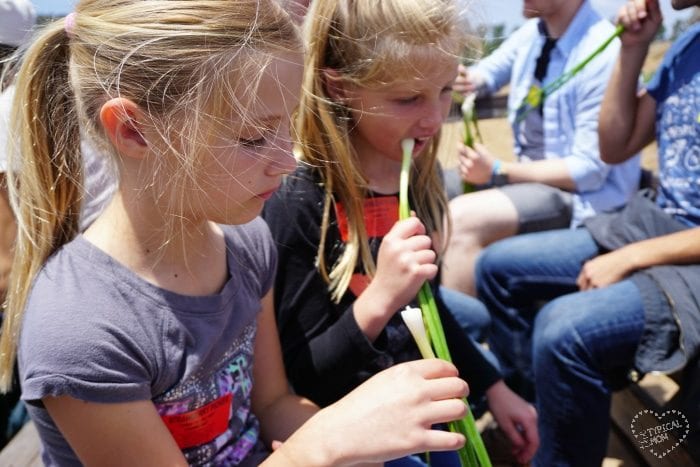 They drove us around in a tractor which is always fun for the kids. Once we hit the strawberry fields we were free to fill our baskets and snack on them during the 15 minute stay there.
They seriously were amazing!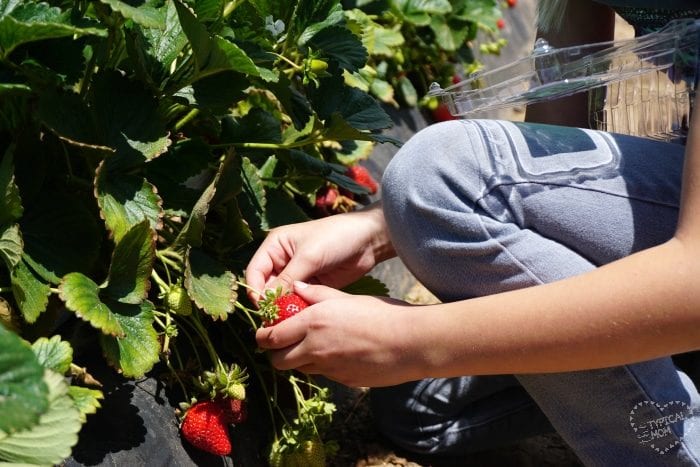 It was a fantastic afternoon outdoors learning about where our food comes from. All of us tried new things like chard that they now actually like! There's a cute farmers market general store like area too where you can buy more fresh vegetables at REALLY reasonable prices.
Is Tanaka Farms good for kids?
Yes, we will show you here the tour we got, what we were able to pick and activities they offer. From a watermelon picking tour to picking vegetables and their store it is great. Learn about different onions, fruits and buy organic produce there.
Tanaka Farms Activities
To set up a CookOut tour for a group you can contact Tanaka Farms directly. Or just show up and take a strawberry tour with your family on any weekend you like! Here's a bit from our experience there.
They also have a service that delivers their fresh fruit and vegetables right to your door which is so great. You can see more about their Community Supported Agriculture program here. It is a bit like Imperfect Foods if you have tried that but for locals so it's ultimately fresh.
Want to see a few of my favorite things that I am totally obsessed with?? Take a peek and see how many you might already have…twinsies!
Looking for more easy family recipes and tips? LIKE The Typical Mom Facebook page?
Then sign up for my free newsletter, and follow me on Pinterest! 😉
***** If you LOVED this recipe give it 5 Stars below and let everyone know what you thought about it. 😉