Mother's Day is a fun time for kids! Little ones love making cards and gifts for their Moms….and honestly it doesn't matter what it looks like does it as long as it's from them! 😉 If you are looking for some easy Mother's Day crafts for kids here are a few inexpensive and fun ones to try.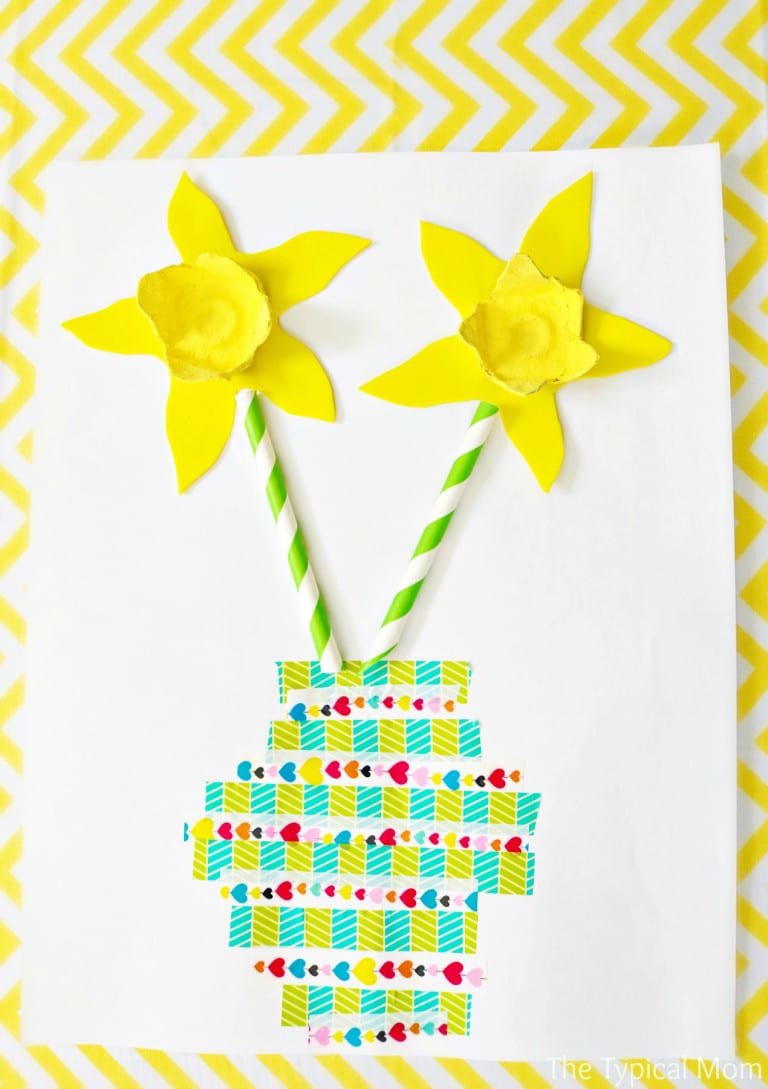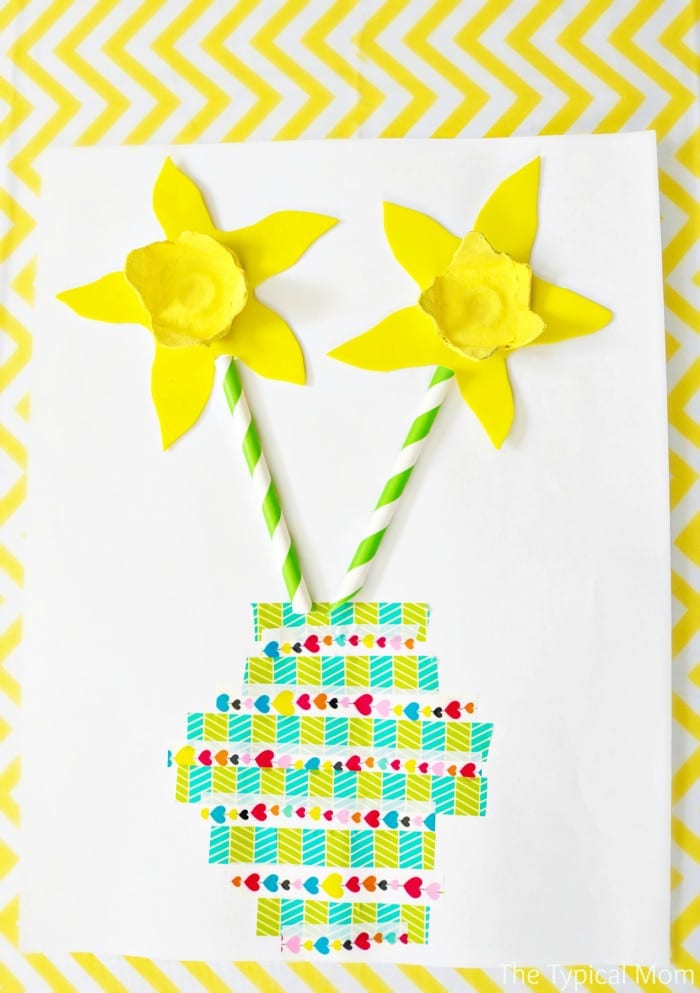 This first one is a daffodil art project using washi tape and egg cartons! Love egg carton crafts. This is what you will need in order to create this Mother's Day craft.
Materials
White paper or card stock
Egg carton
Yellow craft paint
Paint brush
Yellow craft foam – aff. link (can use pre cut flower shape)
Green paper straws – aff. link (or paint, crayon, something to make a stem)
Washi tape – aff. link
Glue
Scissors
Cut the egg carton into individual sections (where the eggs sit) , trim the egdes to look like the middle of a daffodil. Paint these yellow and set aside to dry.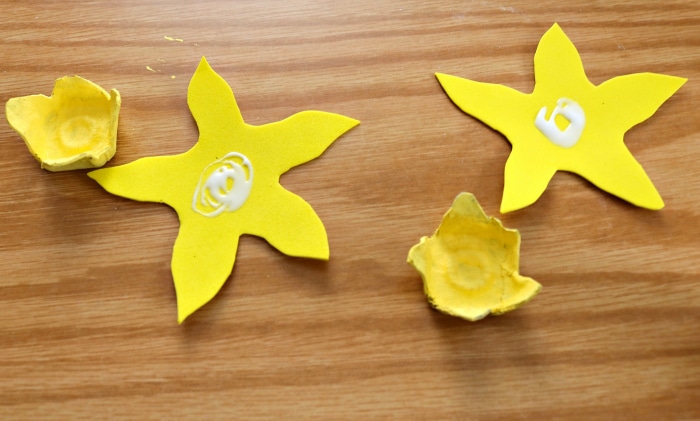 Cut the yellow craft foam into a flower shape (or if using pre cut flower shapes, trim the petals). Glue the egg carton flower middle onto the craft foam flower shape. Set aside to dry.
Use washi tape in various lengths to create a vase on the white paper. (hold the paper vertically)
Glue the flowers and stems on ! If you're looking for more egg carton art projects here are a few, and this is another fun Mother's Day art project for kids using watercolors!
For more easy recipes and crafts please LIKE The Typical Mom on Facebook, sign up for my newsletter, and follow me on Pinterest!