Here's the ultimate gift guide for moms on the go. If the woman in your life is busy beyond belief this is what you need to buy her to make her life easier!

Whether you're a busy mom yourself, or you're in love with one and wondering what to buy her this year for the holidays, this is the ultimate gift guide for moms on the go!! Ok, so I definitely fall into this category. I have 3 active daughters who are in 2 different schools, 1 works but doesn't have her license yet, and the younger 2 take tumbling twice a week. This means I live in my car. Sponsored by Intel.
Gift Guide for Moms
Oh yeah, did I mention I work full time on top of all that too??!! It's called controlled chaos y'all. 😉
Well everything seems to get done (sometimes a bit late, but better than never), but I will say there are some things I appreciate because they make my life easier. Here's a great gift guide for women this season.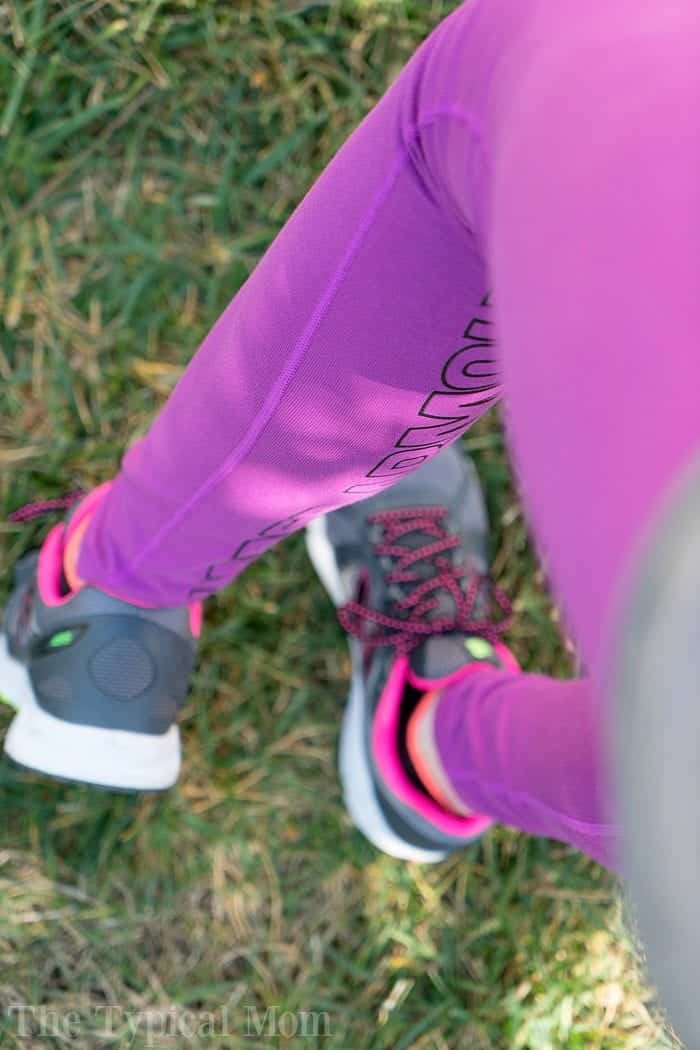 Let's start out with something that makes me feel amazing (and she will too), great fitting workout gear or clothes I'm sure I'm not alone when I say that I am more likely to hit the gym if I feel like I look good. Come on, it's true.
Even if we haven't worked out in a while and know we could look a lot better, there is something about a great pair of leggings that feel great and fit you well to get you a bit more motivated.
Best Gifts for Mom
Spend some time finding what fits your/her body (not the body you hope to have, what fits well now) and buy every color they have!! That is what I did with these. I found a brand that ran long (I'm 5'10" so that is important) ordered them online.
Somewhere where I knew I could return them if they didn't work), and found they are my favorite!! I then ordered them in black and olive too.
I've been to the gym twice since I bought them last week (way more than before)!

They just make me more productive and happier when I wear them.

A fuzzy robe is perfect after showering and you're back from the gym. Believe me if it's anything like mine it is in desperate need of being replaced!
Bath bombs are great to relax too if a bath is more her style in the evenings. They bring a fizz to the tub and a great scent too. The best scarf when it is chilly.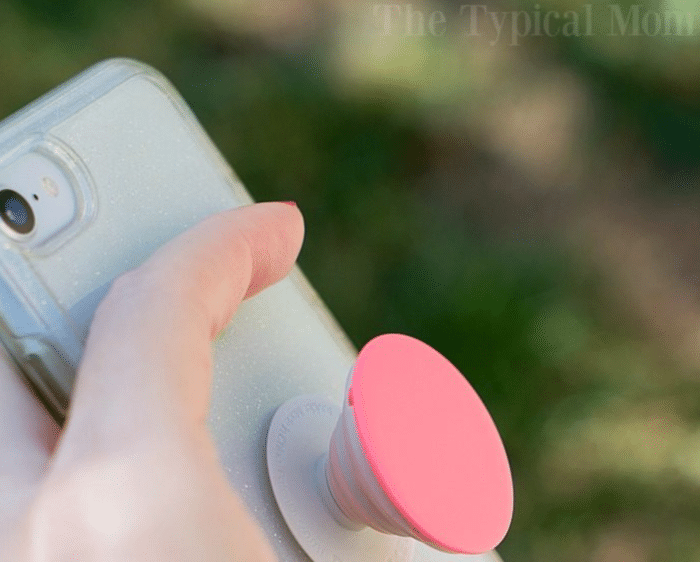 Let's move on to something small but has been surprisingly helpful to me since I am always on the go. I will say that sometimes the silliest things really matter and on an every day basis make things just more convenient. I would say this is one of those odd items I heard about from a friend.
Unique Gifts for Mom
This adhesive "pop thing" to put on the back of your phone is a great gift for busy moms – you just peel off the back and stick it on the back of your phone right in the middle. You can push it down pretty flat or out like this. For one thing if you/she likes taking selfies it is a must.

It allows you to hold your phone and press the camera button at the same time using just one hand without dropping it (been there done that). Also, when I have my hand full I can grasp my phone tightly with my fingers in the back and check my mail, social media, etc…using just one hand. Silly but great!

Along these lines I love my phone charger that doesn't plug into your phone – yes….it exists. You plug in a piece to the wall and set the flat circle on your desk or next to your bed. Then just place your phone flat on top and it beeps telling you it's charging!

Game changer. I cannot be the only one who either loses the plug to their phone or has a few minions in their house who snag it when we're not looking.
Well with this you can place it down and grab it when you have to leave quickly without worrying about cords…it even charges thru my case WITH my "popper" on it! I know, sometimes it is the little things.

New sunglasses….you know hers are scratched and she needs a new pair but won't buy it for herself!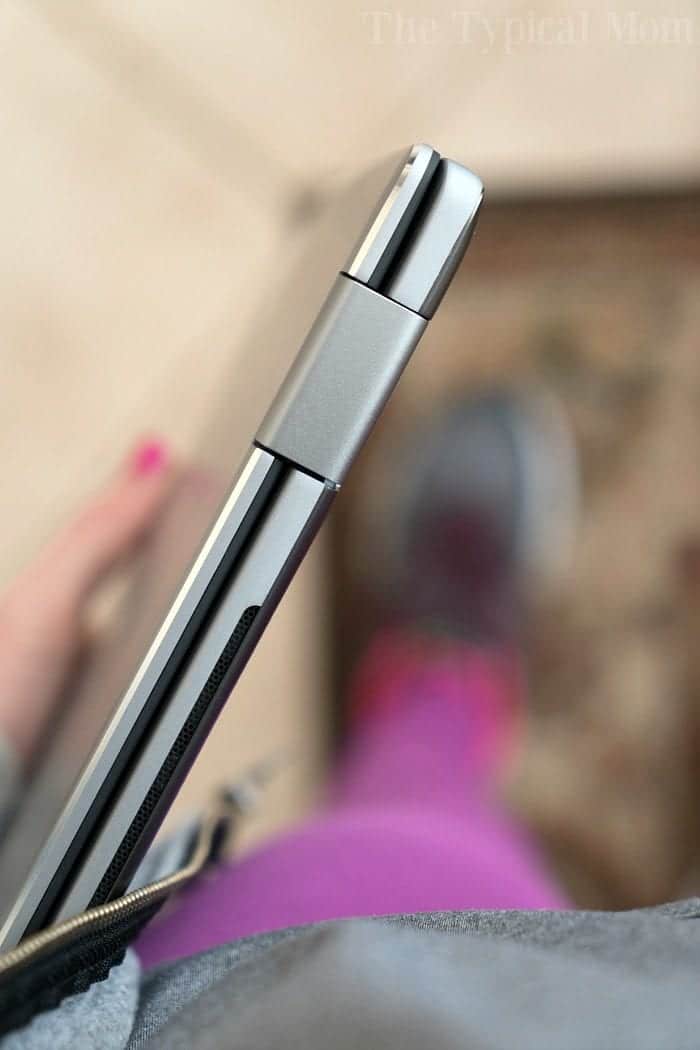 A new wallet….hers is probably stretched beyond repair and is older than her first born. She doesn't think about it because it's practical but she uses it every day and therefore she'll think about you if you buy her a new pretty one!
Gifts for Moms who don't want anything
Now on to something that you or the woman in your life will REALLY thank you for….a computer that is screaming fast!! Admit it, her/your laptop is a hand me down when your husband got a new one. I've been there. He got a new one for work and you got the leftovers.
Now it's a few years old, in need of some more memory, storage, and is much slower than you can stand (scroll, scroll, scroll…you know what I mean).
If you're looking for a gift guide for girls too for one stop shopping, we have suggestions for ages 5-10 here too. She and YOU deserve one just for yourself. Period. 😉