The best cinnamon roll recipe you will ever try. Homemade cinnamon rolls for Christmas or for breakfast! The're so worth it once a year.
Two years ago we started a tradition where we make homemade cinnamon rolls for Christmas morning (we actually did it this morning too for a Thanksgiving treat)! It is a great tradition and worth it as they are so ooey gooey and yummy. Far better than in the can and the kids can get involved too. This is by far our favorite quick easy dessert we have made for the holidays!! (originally published 11/15)
Do you love baking during the holidays?? We do! There are only a few times a year where I go all out with yeast and all. This is one of those winners.
Here are the ingredients you will need:
2 pkg. yeast, dissolved in 1 cup lukewarm water
6 T of shortening
White sugar
7 cups unbleached flour
2 cups hot water
Eggs, beaten
Salt
1 stick softened butter
Brown sugar
3/4 c. Raisins (optional)
Cinnamon
If you want semi homemade but quick cinnamon rolls we've made those too.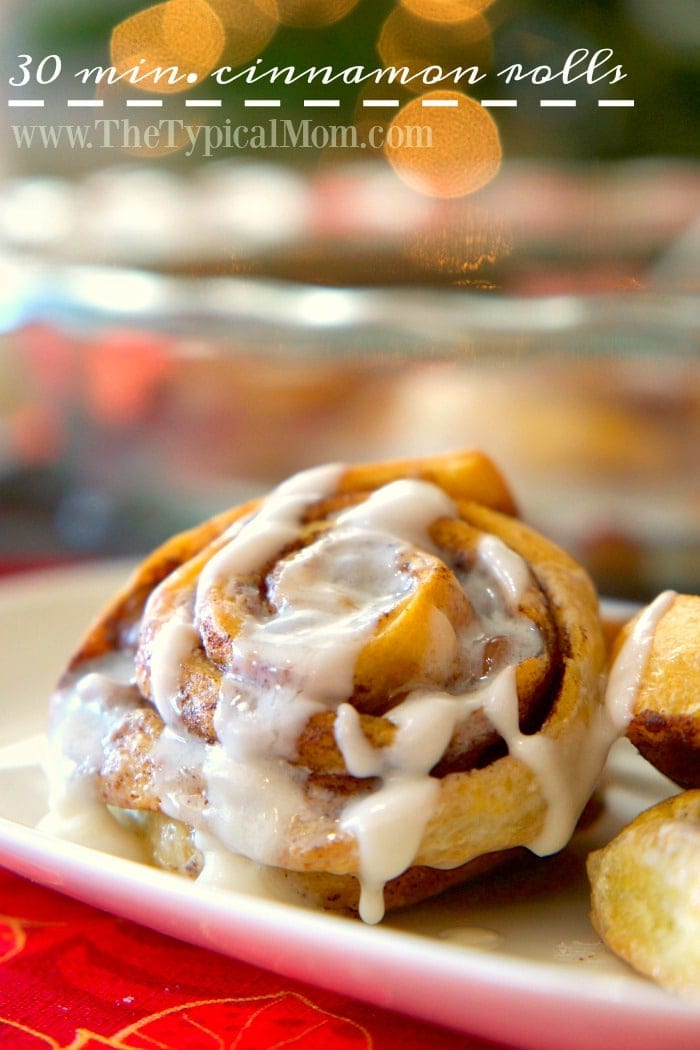 We love goodies like this so much that we have made several variations. Many are semi homemade and baked using different methods.
For a quicker but same taste creation, try our cinnamon roll muffins.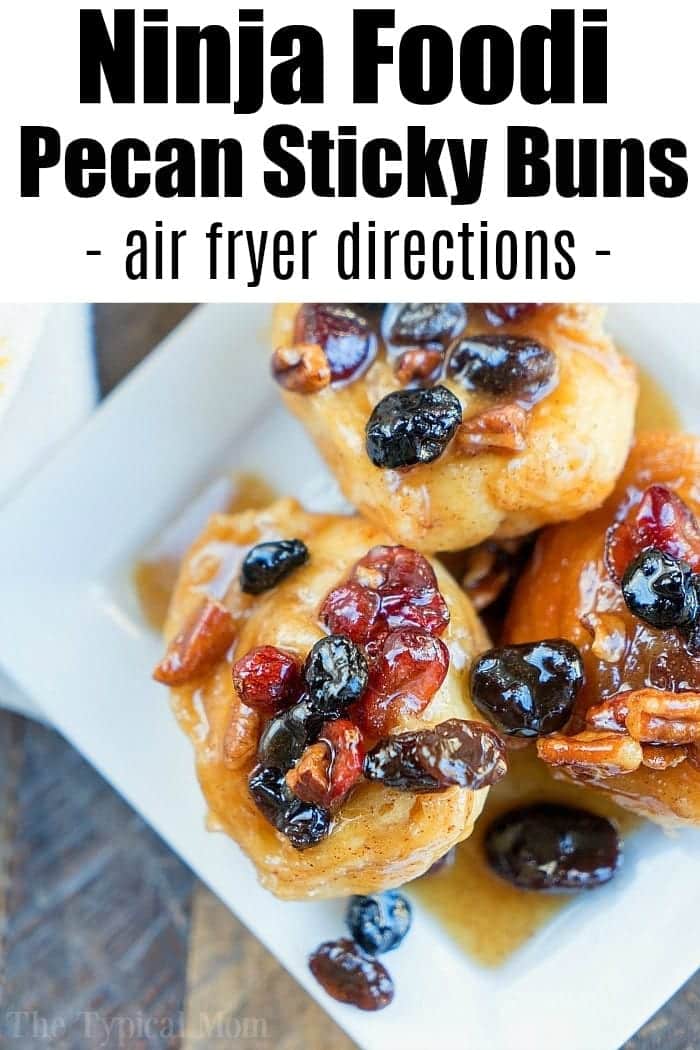 Choose your preferred method and let us know which one you love best!
Best Cinnamon Rolls
The best cinnamon roll recipe you will ever try. Homemade cinnamon rolls for Christmas or for breakfast! The're so worth it once a year.
Instructions
1. Add yeast to cup of lukewarm water and sprinkle in a little sugar, set aside for about 5 minutes.

2. Add shortening, sugar, and salt to hot water and cool to lukewarm. Stir in 2 cups of flour and mix until smooth. Add yeast and mix again until smooth. Add in beaten eggs.

3. Stir in remainder of flour, a little at a time until no more can be mixed in. Remove the mixer attachment and knead by hand until dough is smooth.

4. Cover and let rise for 30 min. Lightly knead and roll out until it's about 1/4″ think and covers the cutting board (may need to break off a portion and roll out to just this rectangular shape) Spread with softened butter, sprinkle on brown sugar, raisins, and cinnamon until it covers the entire area….the more the better.

5. Roll it from the bottom to the top so it is a long roll from one end of the cutting board to the other, cut into pieces that are about 2″-3″ (they will rise quite a bit).

6. Place on well greased pans and for best results let them rise again sitting in the pans for maybe 15-30 minutes. Bake at 350 degrees for 15 min. or so (check until light brown so they're cooked all the way through). It is best if you space them out before rising/cooking because if you don't the middle ones won't cook all the way through…about 5 in an 8×8 pan is great.

7. Frosting ~ You can use ready made vanilla frosting or make traditional frosting from powdered sugar.

If you have never done that just mix maybe 1/2 stick of butter, powdered sugar and thin it out with a bit of milk and vanilla to taste….really it is just by the look of it and how thick you like it as far as measuring goes.
For more easy recipes, tips and crafts please LIKE The Typical Mom on Facebook and follow me on Pinterest! You can also sign up for my free weekly newsletter which is packed with goodies I know you'll love. 😉