These quick cinnamon rolls are amazing! Just 30 minutes from start to finish and packed with caramel and cinnamon inside with an easy vanilla glaze.
We used to make "from scratch" on Christmas morning but by the time they rose. We were distracted a hundred times with everything going on that day, and they were ready to come out of the oven it was literally lunch time.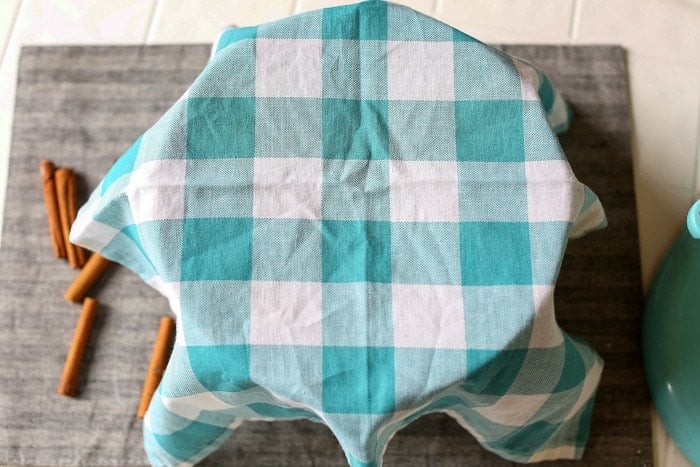 So…I was bound and determined to find a way to create a semi-homemade cinnamon roll recipe that was almost as good as those but could be done quickly. These worked great!
I added caramel bits to these because well, why not??!! Literally from start to finish they take just 30 minutes and are super flaky!
Every Christmas we like to make homemade pumpkin cinnamon rolls, or semi homemade in this case. Along with our crockpot breakfast casserole it's a great way to start the busy day.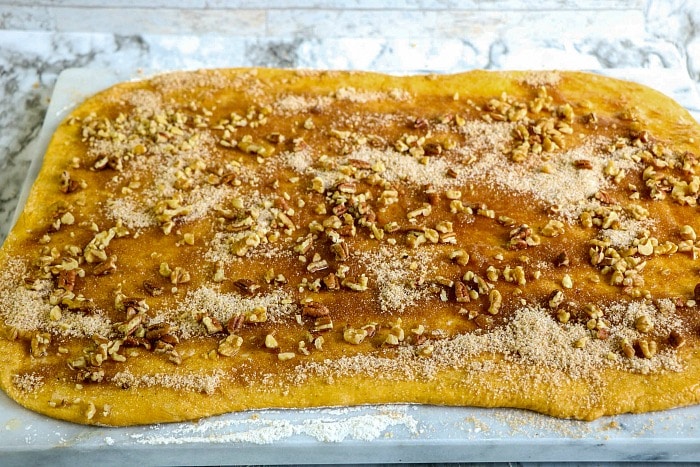 This year I thought I'd like something a bit quicker than years before where we've made them from scratch because we were going to travel to relatives houses and wouldn't have much time.
This was my trial run to see if my fast cinnamon rolls would turn out and it worked!!
This is seriously how easy they are to make. You just need 1 can crescent sheet (just like crescent rolls without the perforations), cinnamon, sugar, butter, and if you want to add caramel bits it's super delicious.
If you have ever made cinnamon rolls you make them the same way, you can just eliminate the lengthy process of making and letting the dough rise.
Here's how we make them and the recipe:
Quick cinnamon rolls
Crescent roll sheet – different from individual crescent rolls
Butter
Cinnamon
Sugar
Caramel bits – seriously these make them really good
Along with liking quick cinnamon rolls, I don't spend time on the topping either. I just spoon some vanilla or cream cheese frosting into a bowl, microwave for about 10 sec. and pour on top.
Your 30 minute caramel cinnamon rolls are done! If you love this recipe you should try our easy caramel monkey bread or Rhodes monkey bread with chocolate too. Perfect for the holidays!