Here's the ultimate gift guide for girls 5-10 years old! What girls want for Christmas and their birthdays at that age that's fun and practical too.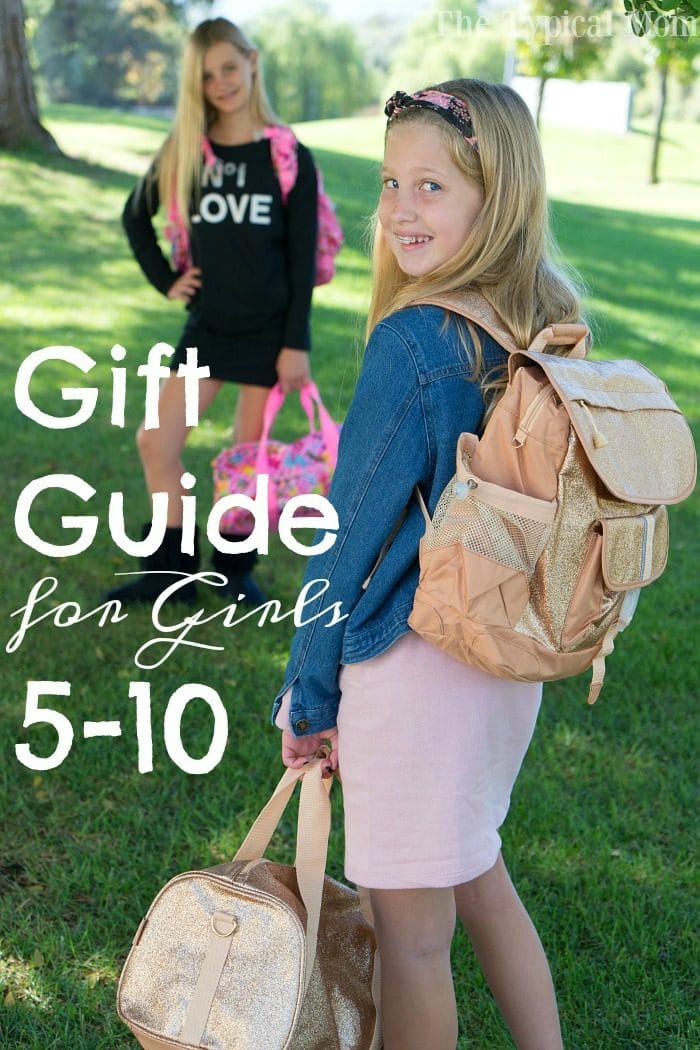 So I'm the mother of 3 girls, two are under 10 years old so I asked them what a few of their favorite things were this year so we could create the Ultimate Gift Guide for Girls 5-10 post to help you out if you're scratching your head as to what they might like. My oldest is almost 17 so I am no stranger to buying gifts for girls (boys I have no clue). Here are a few things my girls thought I should include in this list of favorite things for girls this year, and they thank the companies who gifted some of these items to them in order to test them out and see if they should make their list this year. 😉 (originally published 11/17)
My girls are pretty easy going and a lot of times practical gifts they actually love just as much as electronics as you will see.
There is something about a new backpack under the tree, or some fun socks, a new pair of boots with FRINGE…the list goes on and on.
Here is our gift guide for girls this year
Let's start with some horse love since mine are obsessed! Spirit has always been one of my girl's favorite movies and now there's a great show on Netflix called Spirit Riding Free! Season 7 starts November 9, 2018 so keep an eye out + here are some fun gifts that came out to celebrate it's release.
The Spirit Riding Free Walking Horse is SO fun!
Why my girls love this toy:
If your daughter or granddaughter loves horses and doll houses she will love this Playmobil Spirit Riding Free House Playset my daughter put together!
Why she loves this house playset because:
It is easy enough to snap together and put together herself
This playset features her favorite animal, horses
Spirit is one of her all time favorite movies and this Playmobil house focuses that movie
It's large enough for a variety of pieces, but small enough to move from one room to the other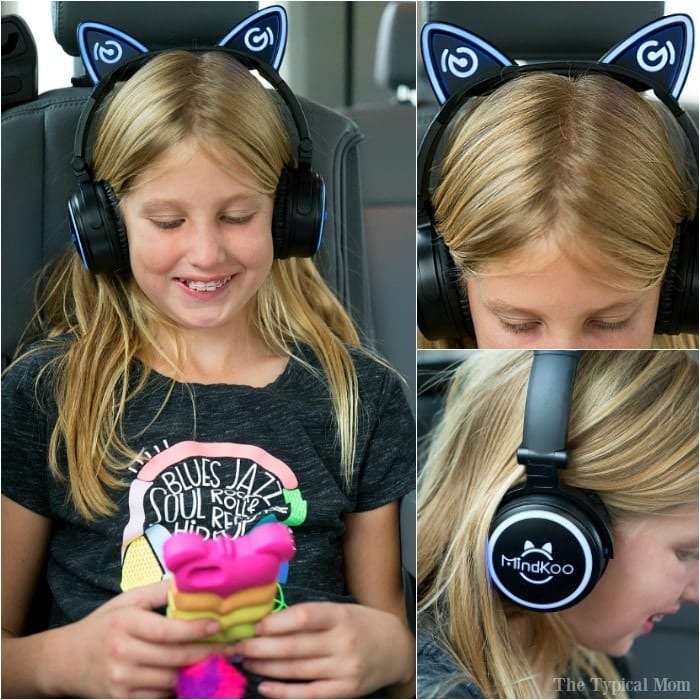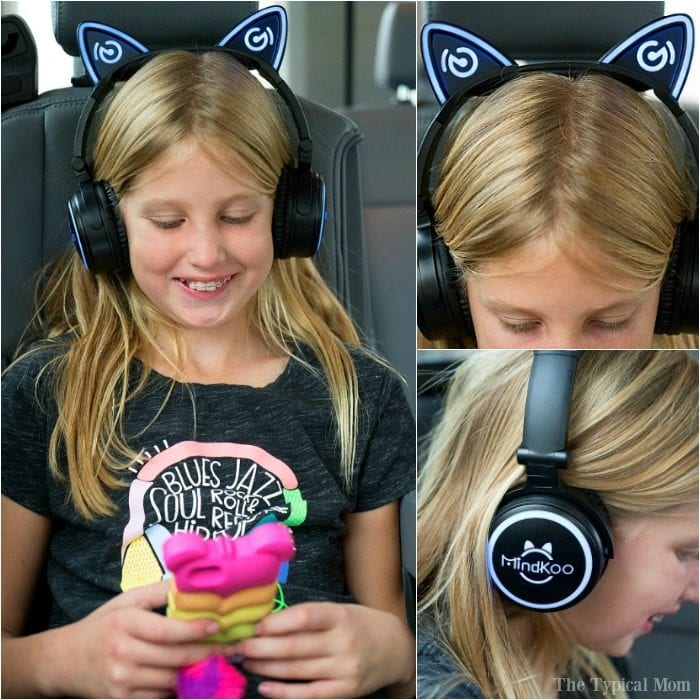 Now let's talk about road trip must haves for kids:
These light up wireless headphones from MindKoo got a thumbs up from both my 9 & 11 year old this year!
They are perfect for road trips and the ears get really bright when it's dark outside.
You can  get a pair here and they come in a variety of colors too.
They also have Fire Tablets that are great paired with these because they can get books on it, play music, and search the web.
Let's talk about kids fashion and what girls love to get under the tree shall we?
These are a few of my daughters' favorite comfy dresses (WITH pockets) and boots with fringe!! If your girls are little fashionistas like mine but also really like comfortable things, then Fabkids is a great place to shop online and they have great deals too for shoes and matching outfits!
They go up to an XL which fits my 11 year old and will then be passed down to her sister. 😉
Shoes and boots go up to a size 5 and they have a large variety to choose from at great prices.
They love this cat purse that matches their outfits too and goes along with their whole " I love animals " theme.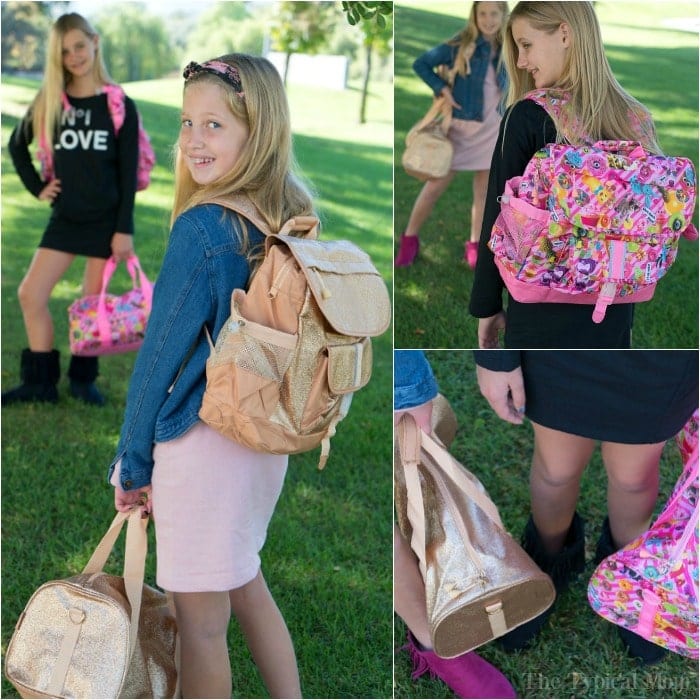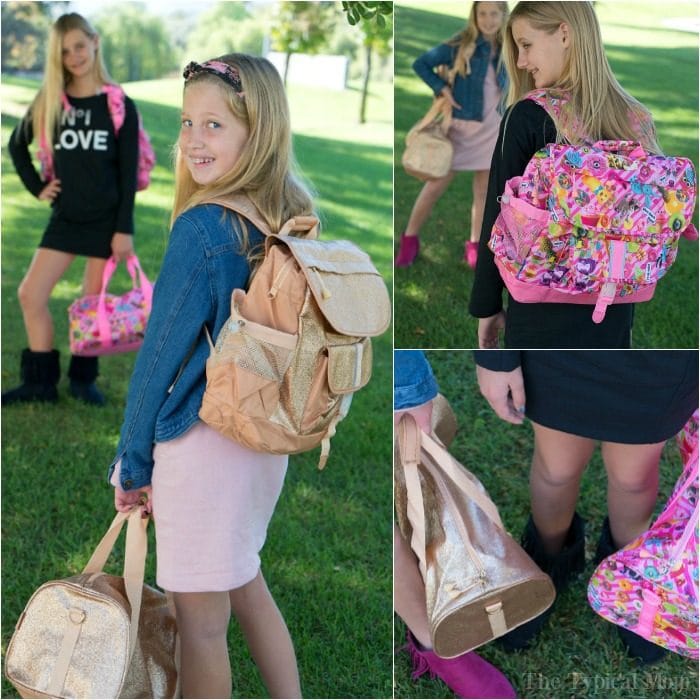 Talking about fashion, girls love bags and matching is all the rage! Here are a few of the best bags for girls this year.
I always buy my girls new backpacks for Christmas and the styles from Bixbee are really cute!!
You can get an extra 20% off using code BIXBEE4TYPICALMOM at checkout too on orders of $25 or more (non-sale items).
FREE shipping on orders of $25 or more.
Backpacks have matching lunchboxes and/or duffle bags like you see here.
Cute boys and girls styles to choose from.
Bixbee donates a backpack full of supplies to a child in need for every backpack purchased!
This little travel pillow is perfect for them to put in their "duffie" for sleepovers too!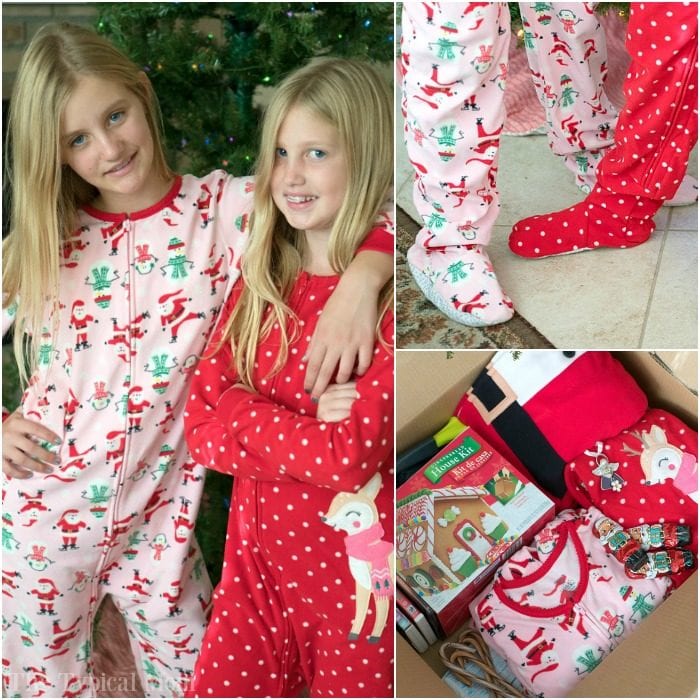 Fashion doesn't stop when girls go to bed, these are the best pajamas by girls they say….by far!
Pajamas are the best gift that girls 5-10 love, and something they said to make sure we included in our gift guide for girls!!
Best of all they love jammies with "footies" even when they are tweens, Carter's has them up to a size 14.
You can find them at Kohl's, perfect addition to your Night Before Christmas Box too!
Baking together in your jammies is fun too…they love making a gingerbread house each year. You can wrap that up and make it a present that can later be an activity.
Love monthly subscriptions so your gift can be enjoyed month after month all year long? Here's a fun book subscription for kids they enjoyed!
Bookroo is a subscription model my girls really enjoy!
Choose picture or chapter books and they get "presents" wrapped with new books delivered to them every other month in the mail.
It is a fun surprise for them and educational as well.
They absolutely love having a reading nook too and their teepee is the best to promote reading at home!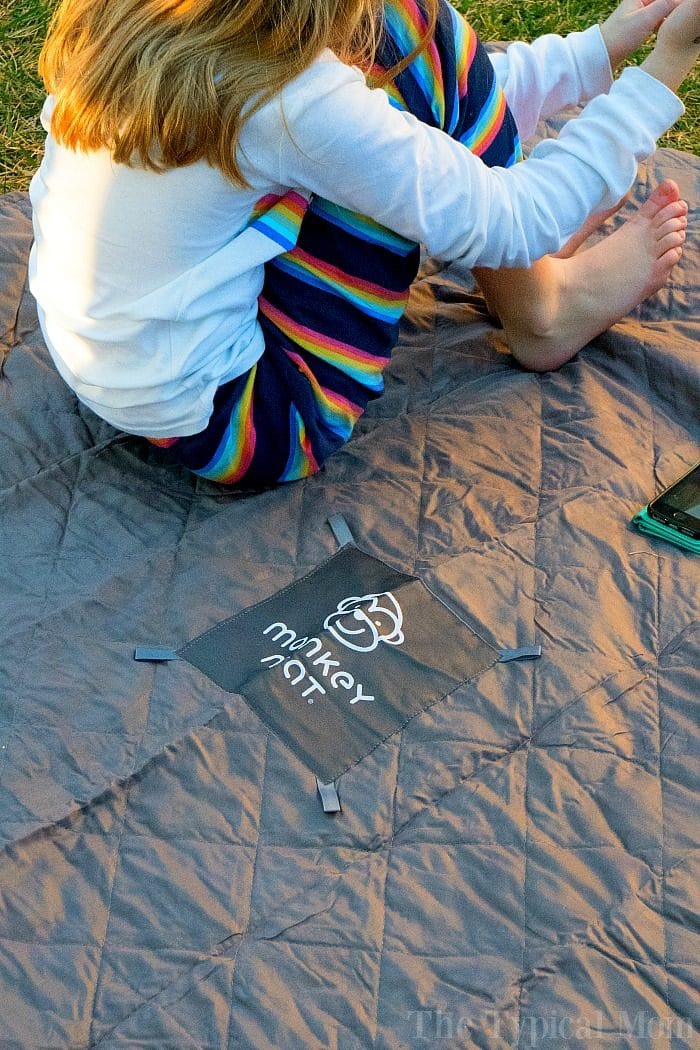 Let's take it outside! My girls love playing outside but don't always love the scratchy legs that come from laying on the grass, which is where this playmat comes in!
Believe it or not my kids love this Monkey Mat
Great for Moms on the go too since it folds up easily and has a strap to throw it over your shoulder
Great for the beach or to have a picnic
Perfect for those who think the grass is "itchy" (like mine) but want to hang out outdoors
Other items that are on their Christmas list this year that girls 5-10 would love:
We love sharing new and fun things in our gift guide for girls, if your little one has something she absolutely loves let us know so we can add it to the list!
For more easy recipes, tips and free printables please LIKE The Typical Mom on Facebook and follow me on Pinterest! You can also sign up for my free weekly newsletter which is packed with goodies I know you'll love. 😉
Visit The Typical Mom's profile on Pinterest.