Amazon FreeTime Unlimited review. Provides kids with thousands of books, apps, games, shows and movies for $2.99 a month. Great service.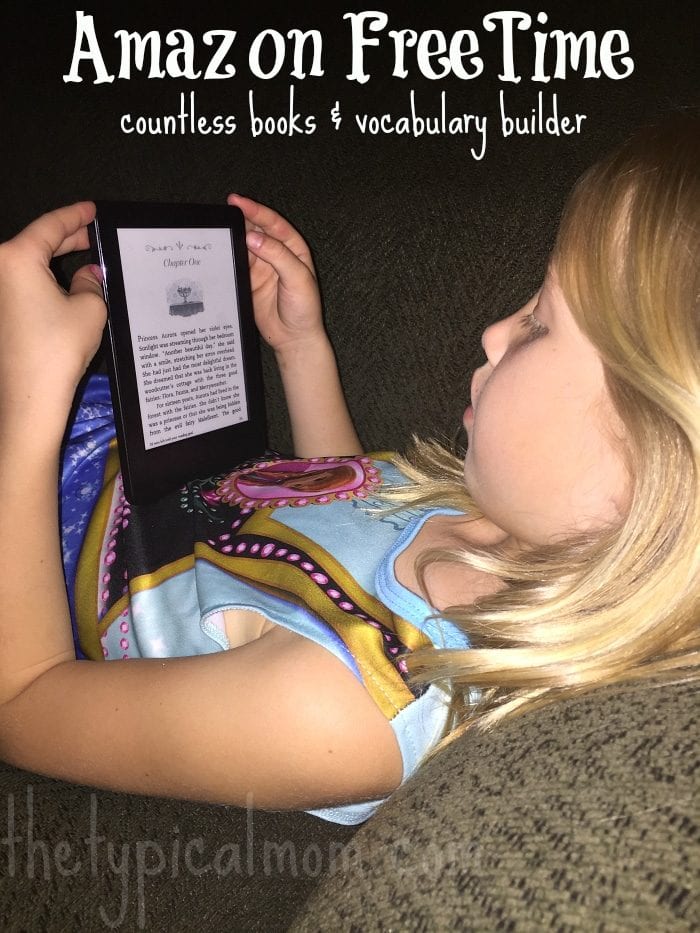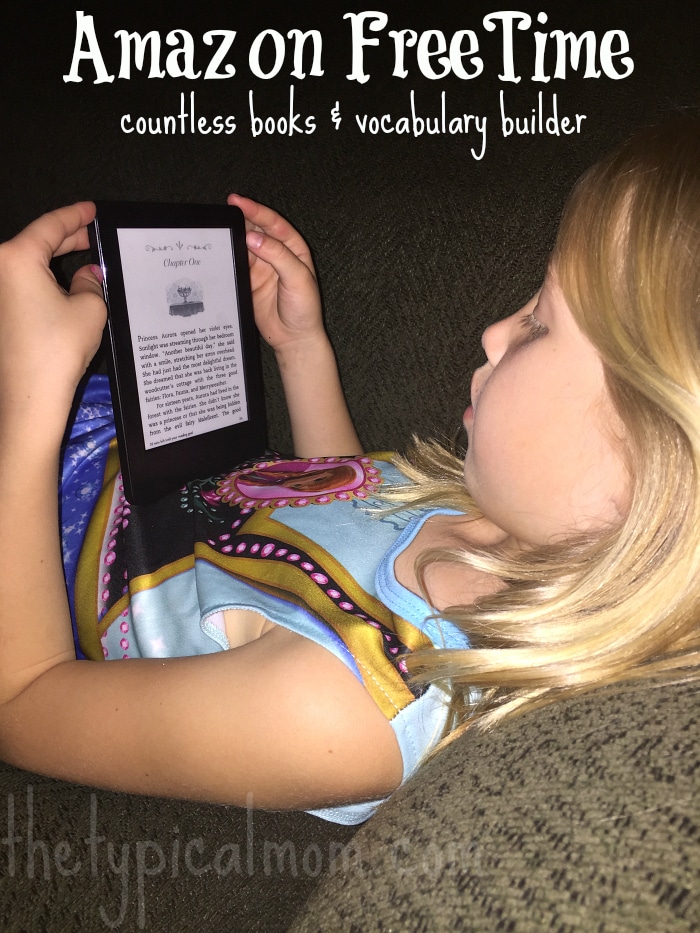 I heard about Amazon FreeTime Unlimited last Christmas when the new Kindle for Kids came out. I was really curious about it as my 3 daughters are avid readers, and go thru books like there is no tomorrow! In celebration of National Reading Month we were lucky enough to try out this great service. 😉 Special thanks goes out to Amazon for providing us a Kindle to try this out. (originally published 5/15, affiliate links present)
Kindle FreeTime
When I heard of Amazon FreeTime Unlimited that provided thousands of chapter books for kids for a minimal monthly cost, I was really interested to find out more! Like I said, my 3 daughters (ages 14, 8, and 6) are avid readers and love chapter books.
We have a bookcase FULL of their favorites. When each one has to read for a minimum of 20 minutes each day for homework though, it isn't long 'til they've gone thru them all. It can really add up purchasing new books at the bookstore, or taking endless trips to and from the local library.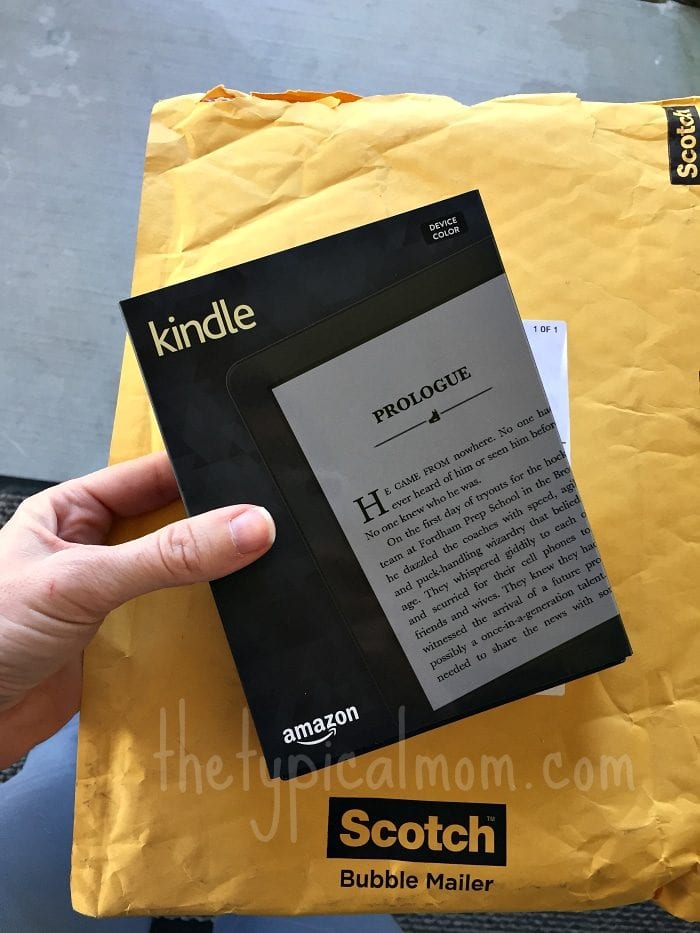 Amazon FreeTime Unlimited review
My younger girls were excited to get "their Kindle" in the mail. Their older sister has had one for quite some time, but it was about time for them to get their own.
Amazon FreeTime gives you the ability to create more than 1 profile for your kids on each device which I love! The Kindle e-reader is great for kids who are beginning to read chapter books. At just $79 it's a great value for something that will benefit them for many years.
My older daughter has the original Kindle and takes it everywhere. Let me tell you why Amazon FreeTime has been an exciting addition to our household!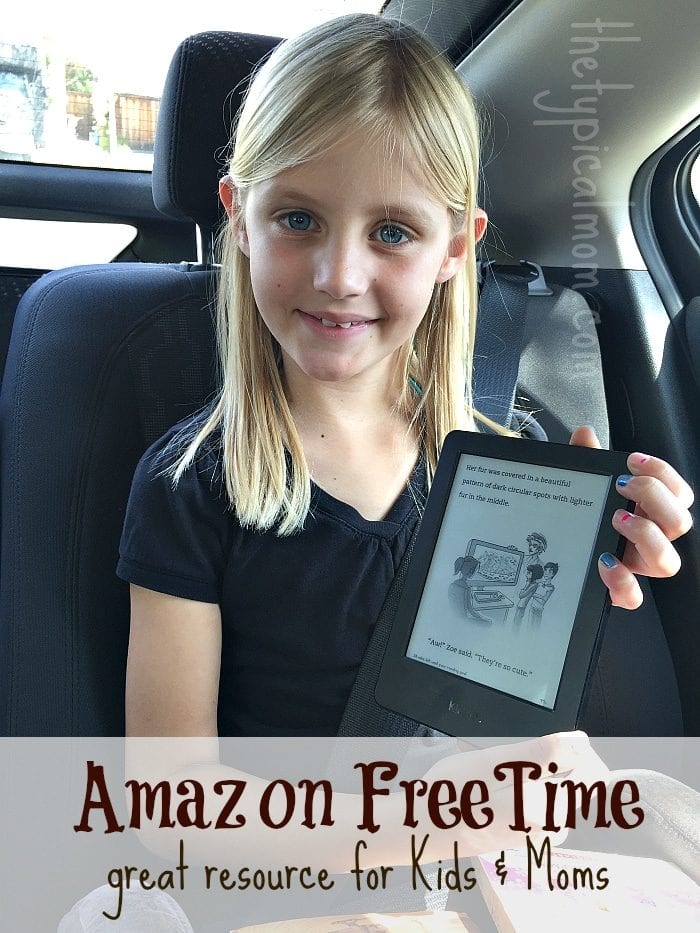 When you sign up for Amazon FreeTime Unlimited you create a personalized profile for each child. Since I have 2 little ones, I chose a picture to represent each child with their name next to it.
Amazon Kids+ Monthly
This is great because although both girls are reading chapter books they have different interests. Their reading levels are slightly different as well. Once their profiles are set up, each child can click on their name/profile and either reads the books that have been purchased or downloaded.
Or they can enter their Amazon FreeTime Unlimited account and download any of the books in the system that they'd like!
My 8 year old immediately went to the "Animal" section of books and chose several about cheetahs, horses, and whatnot. My 6 year old added several from their "Disney" books section. It's been great for reading at home as well as taking it in the car during errands and long drives. 😉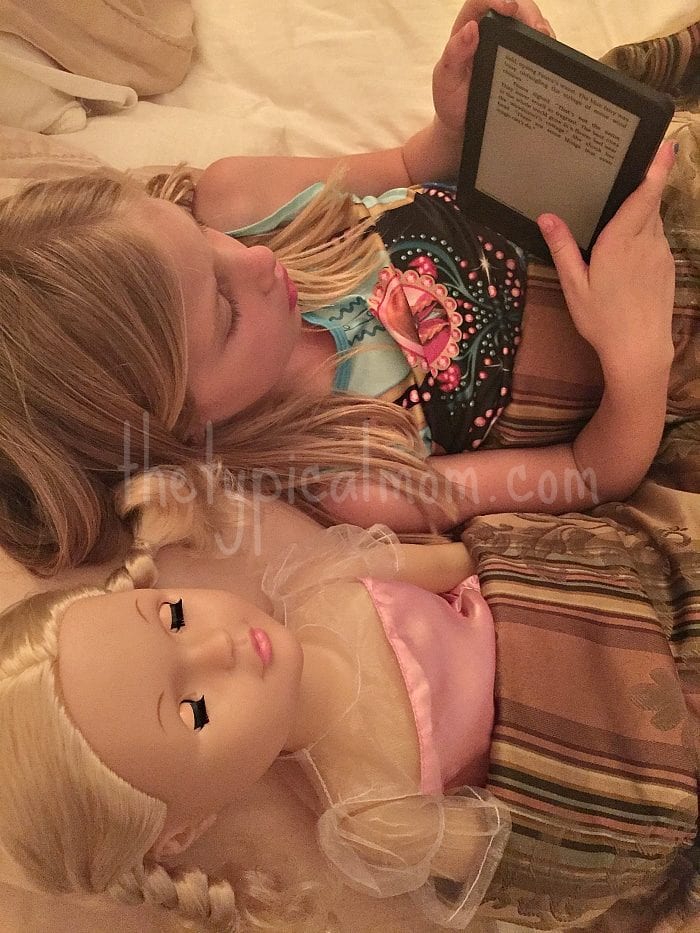 At the bottom of the page when they enter their account and begin reading their book of choice. It keeps track of what page they are on too.
Amazon Kids Kindle Books
Once they've completed their overall goal they receive achievement badges that they can collect over time (super cute)! There's even a vocabulary builder program with definitions to words. There's even a flash card "game" built in where they can quiz themselves later to increase their vocabulary!
There are even MORE features included in the Amazon FreeTime Unlimited service if you have a Fire Tablet or Amazon Fire TV. In addition to accessing over 5,000 kid-friendly books you can play games, enjoy educational APPs, movies, and TV shows too!
All of this for as low as $2.99 a month is an incredible value. It's literally the cost of 1/2 of a chapter book, and no bookmarks needed. 😉
Want to see a few of my favorite things that I am totally obsessed with?? Take a peek and see how many you might already have…twinsies!
Looking for more easy family recipes and tips? LIKE The Typical Mom Facebook page?
Then sign up for my free newsletter, and follow me on Pinterest! 😉
***** If you LOVED this recipe give it 5 Stars below and let everyone know what you thought about it. 😉