Here are some free printable bookmarks for you. Take one and share the others to keep your place in your favorite books. Great for adults and kids.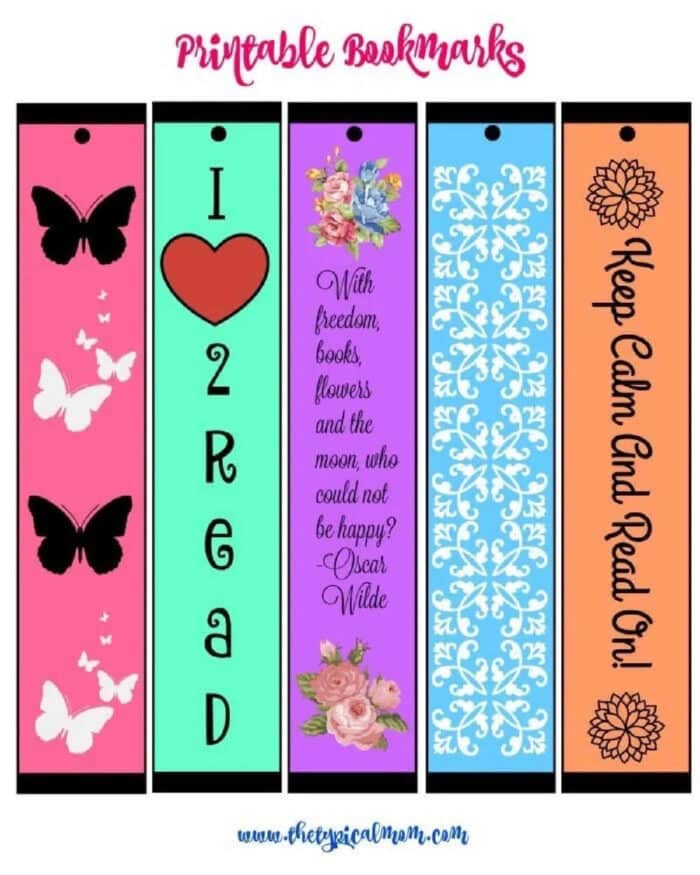 School is about to resume and we are forever looking for a few things: pencils, erasers, and bookmarks!! I finally threw in the towel and created some printable bookmarks for us and to share with all of you. (originally published 8/17)
Free Printable Bookmarks
Just print, cut out and use…or laminate them and they will last even longer. I have three daughters who have to read for 20-30 minutes each night and we have a book case full of books.
Instead of dog earing the pages it is nice to have a free printable bookmark to throw in so they don't lose their place (that can be a tragic upset time if they do).
How do I make Printable Bookmarks
I mean you can just rip out a piece of paper and just use that thrown in between the pages. These are prettier and easier to laminate to use over and over again too.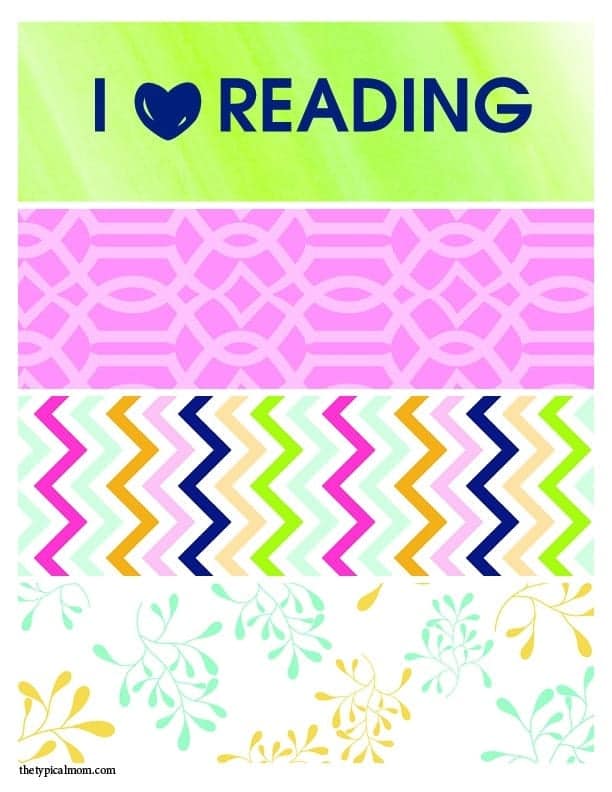 Whether you're an avid reader as an adult, a teacher looking for book marks for your students, or need a few for your kids these will hopefully help you and not cost you a dime.
Pinterest Printable Bookmarks
There are a couple varieties here so you can choose which ones you like and save the others, or share them. The set at the top is for anyone but pretty for women and the below ones may be more fun for kids. Either way you can feel free to print both if you like.
The top set of printable bookmarks are here for you to download and print as many sheets as you'd like. Here are a few of the bottom book marks you see here and they are also a free set of printable bookmarks you can enjoy, make it a great one friends!
If you're looking for more free printables take a look here.
For more easy recipes, tips and crafts please LIKE The Typical Mom on Facebook and follow me on Pinterest! You can also sign up for my free weekly newsletter which is packed with goodies I know you'll love. 😉