Zion Ponderosa Women's Retreat is just outside of Zion National Park, and here is a special to take advantage of so you can attend too.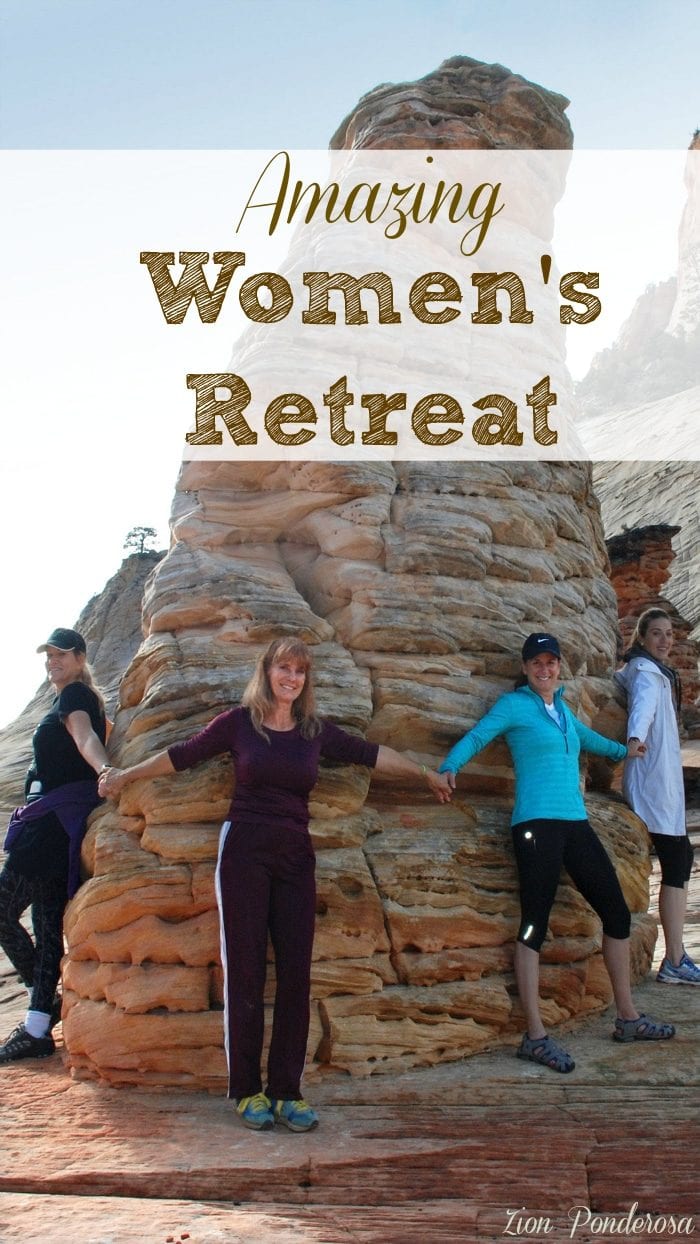 This place is SERIOUSLY one of our favorite places and now there's Zion Ponderosa women's retreat + a discount if you reserve your spot(s) soon! If you've never heard of Zion Ponderosa it is incredible!! A true hidden gem that holds many of our favorite family vacation memories from a few years ago….and we are going back this year too! Special thanks goes out to Ponderosa for sponsoring this post so we could share this new women's retreat and deal with you.
Just bordering Zion National Park is a hidden gem called Zion Ponderosa.
I guess the secret got out because now they are typically booked solid for the Summer months with families. It's a fantastic vacation to enjoy family friendly activities. They have zip lining, horse back riding, and more right on site.
Not only do they have tent sites, but also real log cabins called Cowboy Cabins and larger cabins that sleep 6. Ponderosa also offers larger accommodations that sleep multiple families (up to 34 people)
In the Spring they decided to start this new program called a women's retreat that looks fabulous. This would be so much fun to do with friends!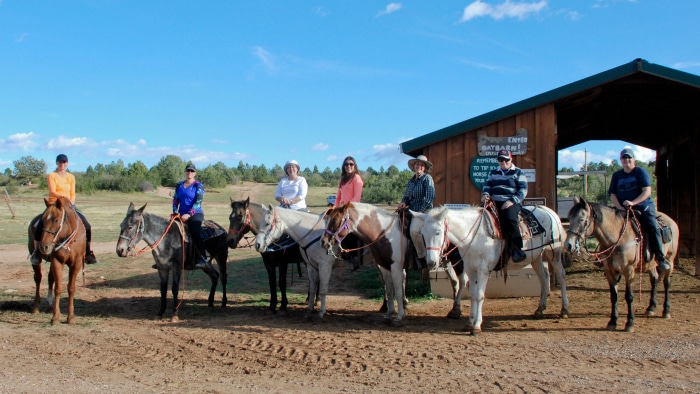 Womens Retreat Zion Ponderosa
I know what you're thinking…..gorgeous and so much fun right??!! They're offering this women's retreat right now. If you book your spot(s) by March 6th you get 35% off too!
This experience includes everything: your lodging, meals, activities and even your helicopter tour of this beautiful country. Just show up and enjoy yourself, your friends, and meet some other incredible like minded women!
Amazing experience at Zion Ponderosa Women's Retreat. I can't wait to go back with my kids since they are a bit older. Then we can go canyoneering, hike, explore and really unplug as a family!
If you have a church group, group of childhood friends or a best friend, carve some time out for yourselves and experience this women's retreat together.
If you're a family who hasn't heard of Zion Ponderosa and looking for an incredible Summer trip you could check out what they have to offer here.