Where to find Box Tops at the grocery store and at Sam's Club to earn money for your School. Box Tops for Education program pays Schools.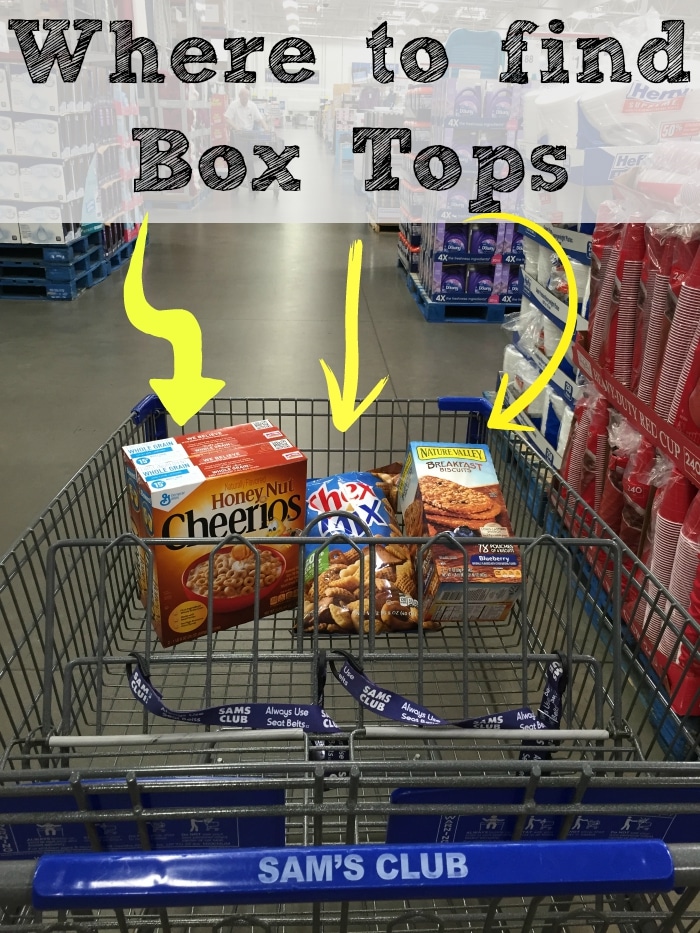 Do you want to help your child's School (or your School if you're a Teacher) earn money. Of course, we all do! A great program to do that is called Box Tops for Education! You may be wondering where to find box tops. Let me show you where they're found and why I love this program! Sponsored by General Mills.
Box Top for Education
It's one of the best school fundraisers out there that takes very little time
Sometimes they are right on top, other times they are on the back at the bottom and you need to finish the bag of Chex Mix for example in order to cut it off.
Either way each one is worth $.10 each for Schools which is pretty awesome!
I'm a former Teacher myself and was in charge of the Box Top program at my children's School last year and I know just how important every penny is for Schools to buy needed items.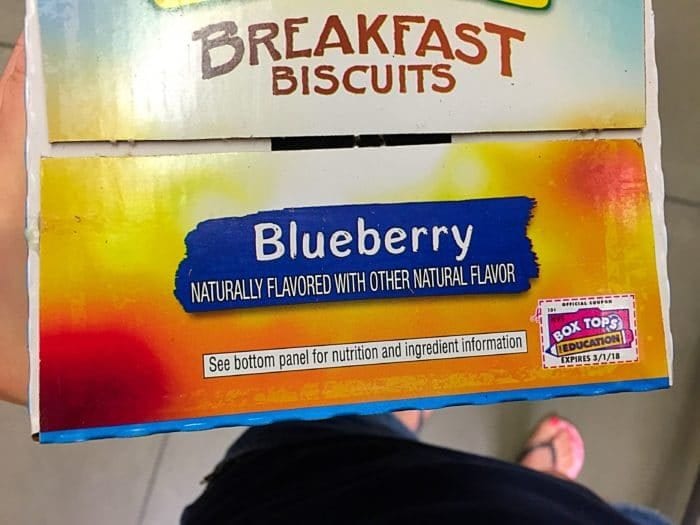 Box Tops for Education
Most Schools have a coordinator, so all you have to do is clip these little pieces off your items and turn them into the office or designated person in their School….they will do the rest. 😉
I was surprised to see one on the Nature Valley™ Blueberry Breakfast Biscuits I bought too….Box Tops for Education pieces are showing up more and more nowadays which I love.
There are TONS of items with Box Tops for Education pieces on them at Sam's Club, let me share a quick list with you:
General Mills Cereals
Nature Valley™ Products
Fiber One™ Oats & Chocolate Bars
Chex Mix™ Traditional Snack Mix
Mott's™ Medleys Fruit Snacks
Food Should Taste Good™ Sweet Potato Chips
Betty Crocker™ Products
Yoplait®
Totino's™ Pizza Rolls (Pepperoni)
Pillsbury™ Mini Pancakes
Pillsbury™ Chocolate Chip Cookie Dough Tub
Progresso™ Chicken Favorites
Lysol® Products
Box Tops for Education Products
When you're ready to stock up on Back to School essentials and snacking items keep your eyes out for that little rectangle that will make money for your child's School. Just takes a snip snip, easy!!