Here are a list of the best school fundraisers around that don't always require selling items to raise money for your school! Collect passive income easily with these elementary school and high school fundraisers.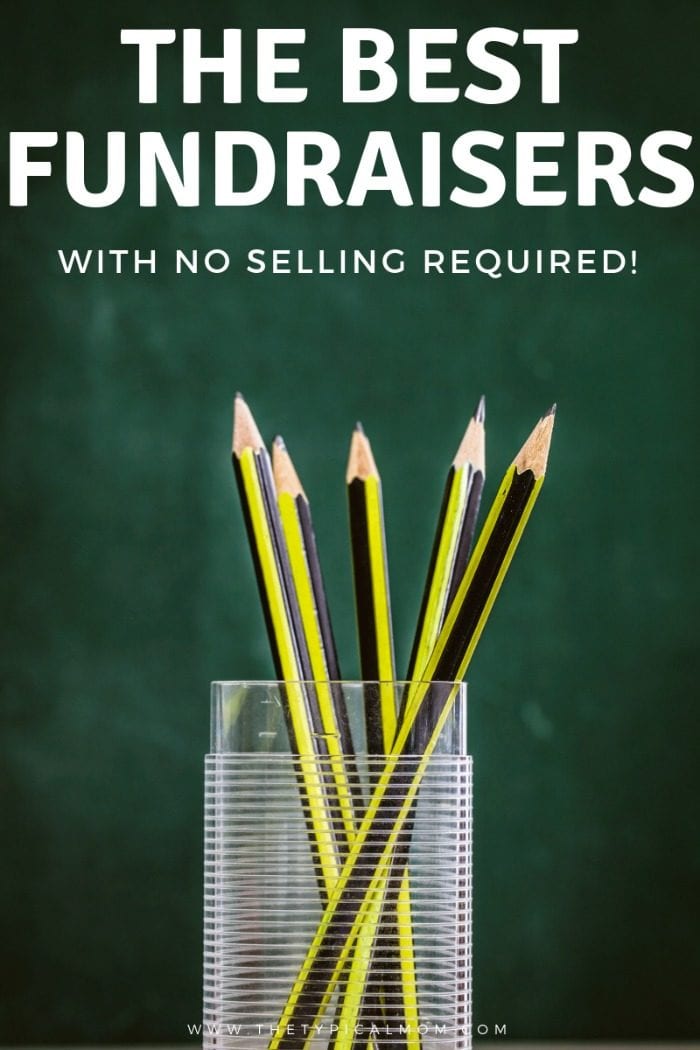 All Schools need help these days. Teachers are forced to buy their own copy paper, dry erase markers, and when it nears the end of the year many of them are spending their own $$ buying supplies for their students if they don't get enough from the parents themselves. Fundraising is great but how many rolls of unattractive $10 rolls of wrapping paper can one really buy?? The best way, in my opinion, to earn money and needed supplies/equipment for your child's school is to do it passively. Take a peek at some of the best school fundraisers around here. (originally published 8/13)
It's great when you can buy things and schools would raise money for needed items, like just by grocery shopping!!
Many of these programs need someone (possibly someone in PTA assigned to fundraising) to apply for so that your chosen school is amongst the list to choose from (like grocery stores and the Amazon program). Once approved you can guide parents to one or all of these resources to choose your participating school in order to earn money for your child's school when you purchase items in their store or on their website…..every little bit counts!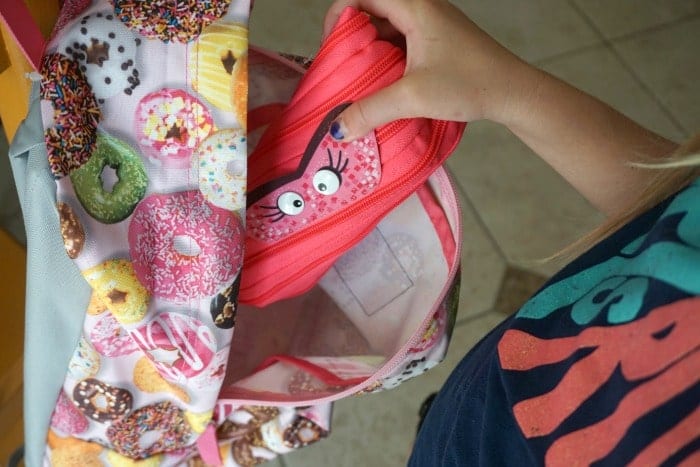 I am always trying to think outside of the box when it comes to fundraising.
Selling things I hate, and don't allow my kids to go door to door doing that method either. I would rather participate in unique school fundraisers where there is NO SELLING required, that is where these options come into play.
If you're looking for elementary school fundraising ideas or great high school fundraisers you should definitely check these out….and if you have one that isn't on the list let me know so I can add it in to share with everyone else. 😉
Here are some of the best school fundraisers I have participated in that were easy and yielded quite a bit of money to the school without a lot of effort
Campbell's Soup (& other products) label program – collect labels from participating products and send in to earn school or athletic supplies/equipment for your school.
Box Tops for Education – Collect box tops on many participating grocery products & send them in for $$ for your school.
Ralph's/Kroger rewards – Link your rewards card # to the school of your choice and they send a % of your total bills back to the school in check form once a year or so. (not all stores participate, ask your local store)

Ralphs / Kroger eBox Tops -shoppers link their rewards card # to the school of their choice to earn eBoxTops (electronically gives credit for each product that is purchased carrying a box top on it or participating label) for their school.
Here's where to find Box Tops.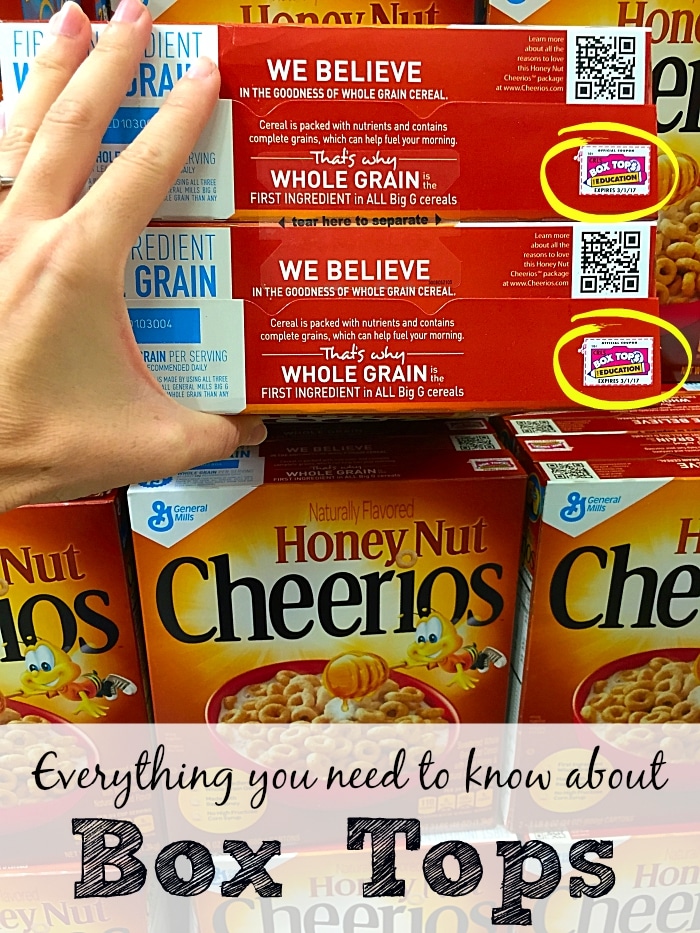 Amazon Smile – A program thru Amazon where you can designate a specific school to receive a portion of your total on specific items. It adds nothing to your total and you don't even know it's doing it. Just choose your school in your account settings and you're done.
Clothes for the clause – Imagine having a garage sale getting rid of all the thing you don't want but you don't have to sell a thing!! Just advertise within the school for people to bring in a bunch of stuff to donate, fill their truck, and your school gets a check right then and there!
What are the best school fundraisers you've participated in??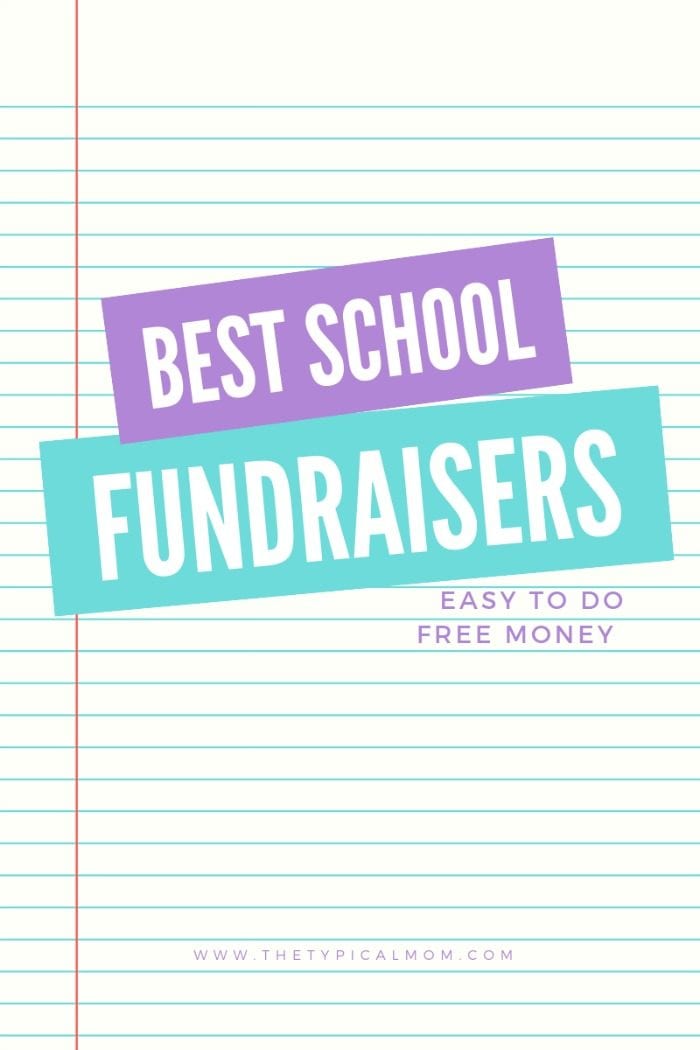 Remember that all school donations are tax deductible, and remind businesses who participate this as well as they're more likely to participate because of this.
Like I said, if your local grocery store doesn't participate in the ones I mentioned above ask the manager if they'd like to! You never know and you might be surprised at their resounding "Yes" if you just ask. It is a win win for most stores as you do all the advertising stating that on a specific date during a certain time if they buy their groceries there and just hand the cashier the flyer a portion of their total will go to the school!
Drives more sales to the store and earns money for your child's school….after all everyone needs groceries!
For more easy recipes, tips and free printables please LIKE The Typical Mom on Facebook and follow me on Pinterest! You can also sign up for my free weekly newsletter which is packed with goodies I know you'll love. 😉