This is how to make easy pumpkin sugar cookies that are so cute at Thanksgiving or Halloween! Simple baking projects for kids.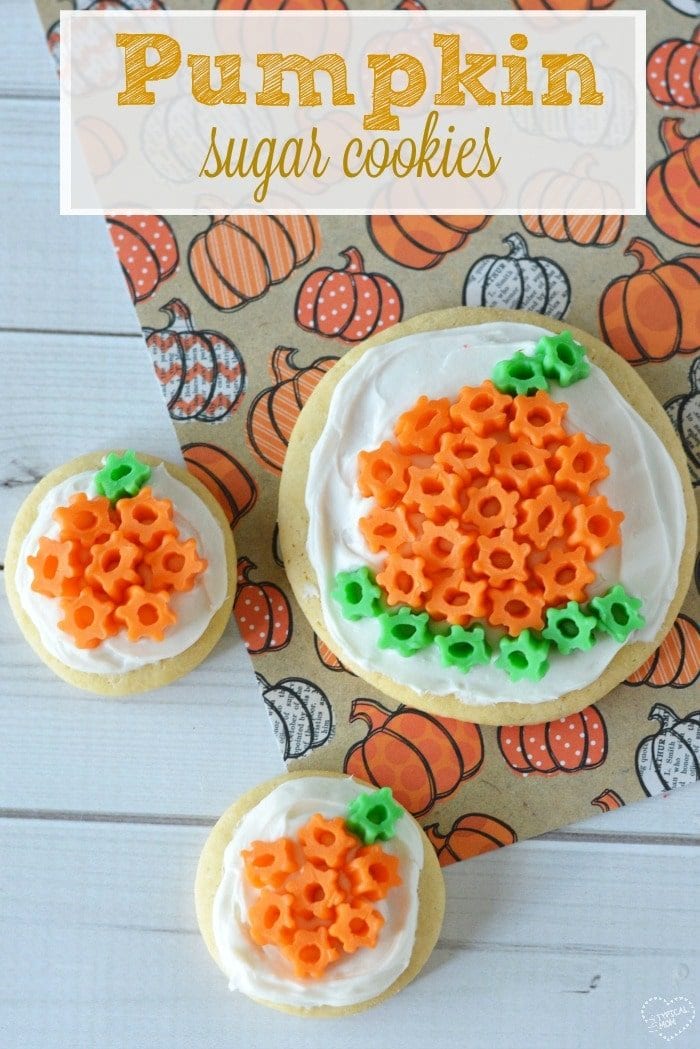 Right around September we start thinking of Halloween desserts….ok, sometimes much earlier in the year than that! We are all about simple here at The Typical Mom though, so let's start with these pumpkin sugar cookies that are easy to make and the kids can help in the kitchen!
Pumpkin Decorated Cookies
Aren't these just so cute, and EASY to do! We have made cute cupcakes for a variety of holidays using this and that, the key is that it stays simple and the result is cute, but of course. 😉
These pumpkin sugar cookies are perfect for Halloween, a Fall festival, or even an activity during Thanksgiving day.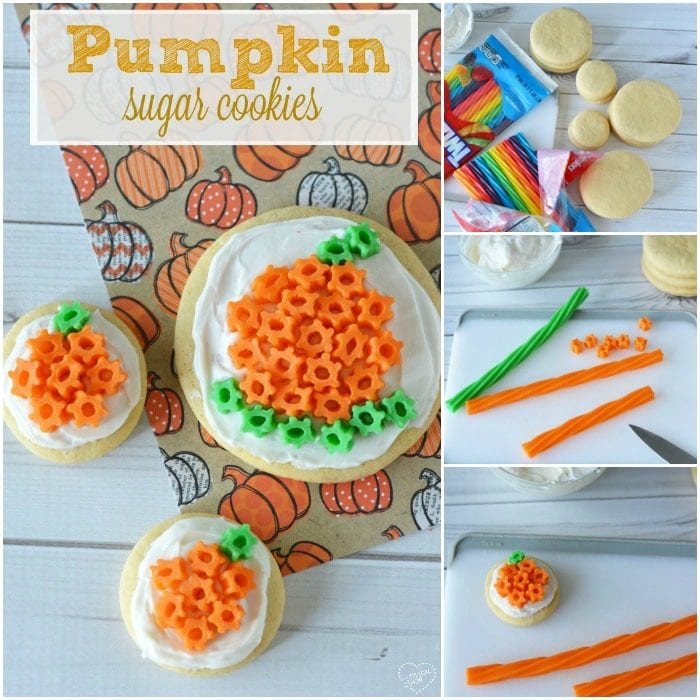 You can either purchase refrigerated sugar cookies, cut them, bake them, and have them ready and cooled. Make sugar cookies homemade with this recipe OR use our simple homemade shortbread cookies recipe.
Halloween Cookies
Both ways work great. The pumpkin decoration comes down to cutting small pieces of orange and green Twizzler twists .
If little children are doing this baking activity pre cut the licorice. Spread vanilla frosting on the cookies and place pieces on frosting to create a pumpkin.
Make 1 beforehand and have an example for them so they can see where to place them.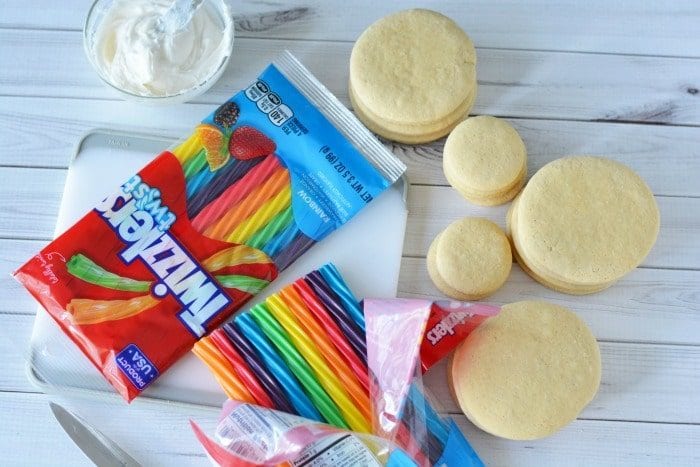 Pumpkin Decorated Cookies
It's a fun Fall edible activity that could also be done in the classroom if you prep everything. Put frosting in small dixie cups, enough licorice to make pumpkin in a cup too and a cookie to complete, then eat!
For more fun this Fall here are a bunch of free printables for kids!
Pumpkin Sugar Cookies
Easy pumpkin sugar cookies decorated with halloween pictures on top using licorice pieces.
Instructions
Mix butter and sugar with a mixer until fluffy. Add vanilla, sour cream and eggs. Beat. Add baking soda and flour until combined. Refrigerated covered for about an hour. Flour a surface, roll out dough to about 1/4″ thick. Place on ungreased baking sheet for about 7-9 minutes at 375 degrees. Cool completely before frosting and decorating.
Nutrition Facts
Pumpkin Sugar Cookies
Amount Per Serving (3 oz)
Calories 545
Calories from Fat 180
% Daily Value*
Fat 20g31%
Cholesterol 91mg30%
Sodium 258mg11%
Potassium 113mg3%
Carbohydrates 81g27%
Protein 8g16%
Vitamin A 650IU13%
Vitamin C 0.2mg0%
Calcium 41mg4%
Iron 3.2mg18%
* Percent Daily Values are based on a 2000 calorie diet.