This is how to get rid of seasonal allergies if your kids suffer too. Minimize the down days and help them feel better when the seasons change like this.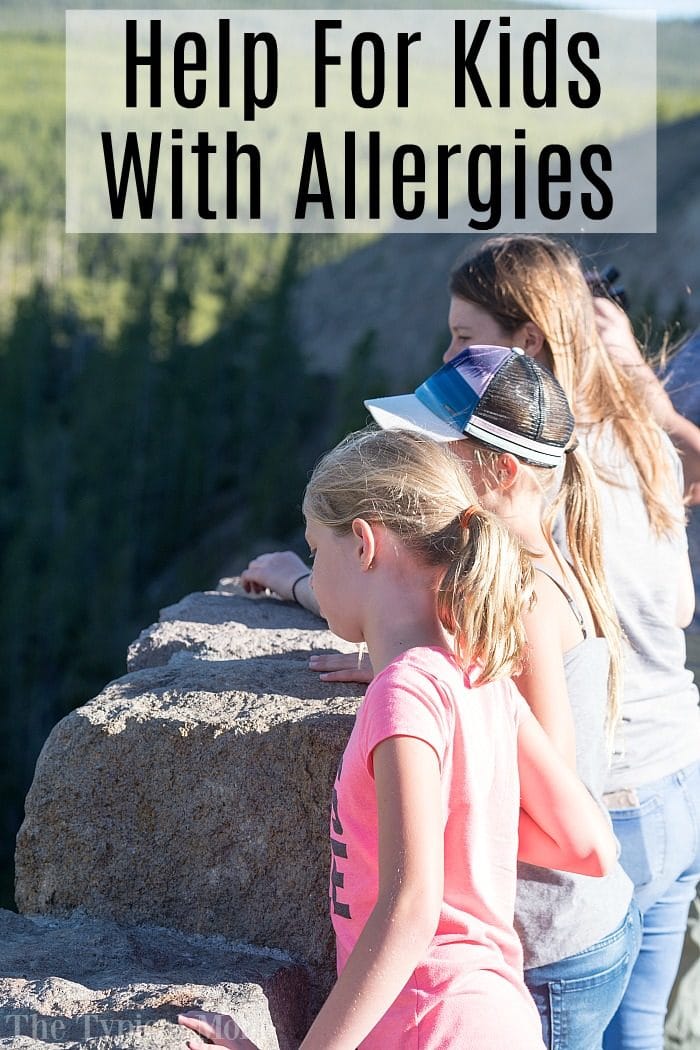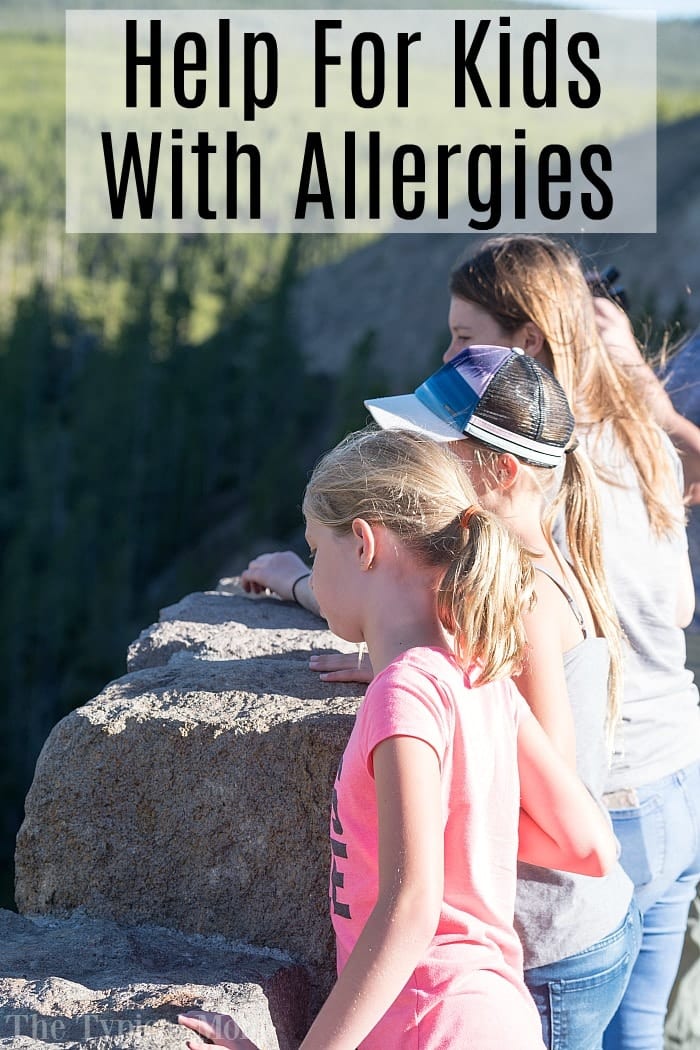 Do your kids suffer from seasonal allergies like mine? I am affected a little bit, but my kids feel them more. When the leaves start to change color, or the flowers begin to bloom, their allergies flair up – noses start running and my kids feel yucky. My main goal as a mom, of course, is keeping them feeling well. Whatever I can to minimize the days they're feeling yucky. Here are a few things we do for the kids to help them deal with allergy symptoms both when we're traveling and when we're at home. We hope this helps you understand how to get rid of seasonal allergies in your family too!
How to Stop Allergies
The end of summer is approaching and that means many things for our family. School is about to start, we are wrapping up our last summer road trip together. The seasons are about to change again! "Ugggg," we used to say. The noses would start running, the eyes would start itching, sneezing would fill the walls of our house.
The kids would lay in bed for a few days suffering from seasonal allergies. My middle daughter suffers the most from her allergies and would hate to have to refrain from playing outside with her sisters or miss us while we did fun activities on vacation because she felt yucky.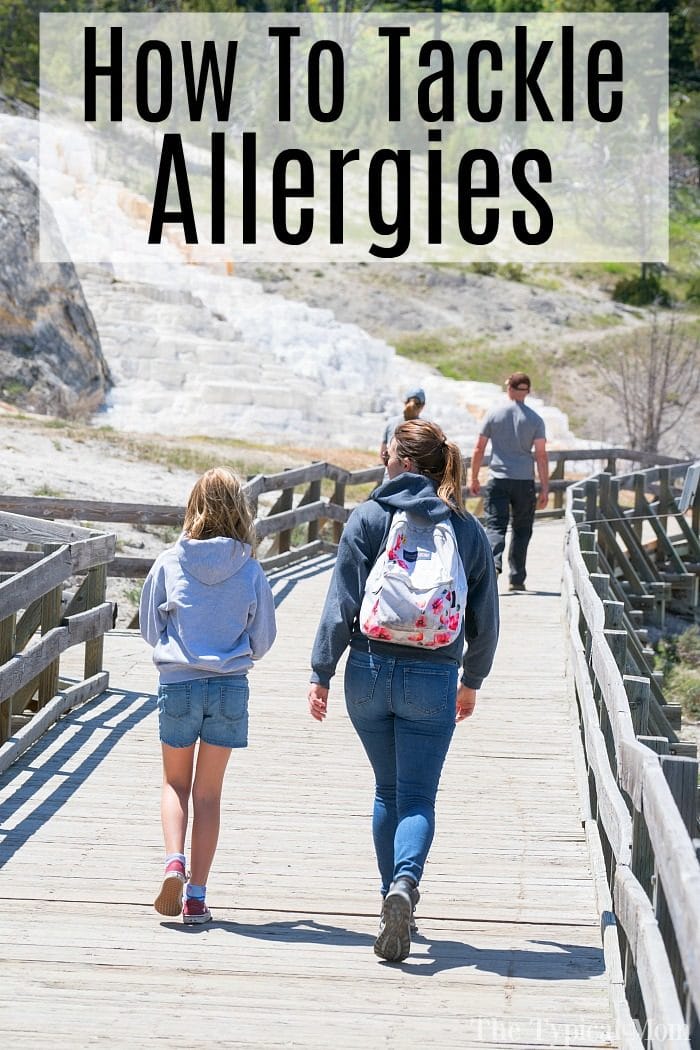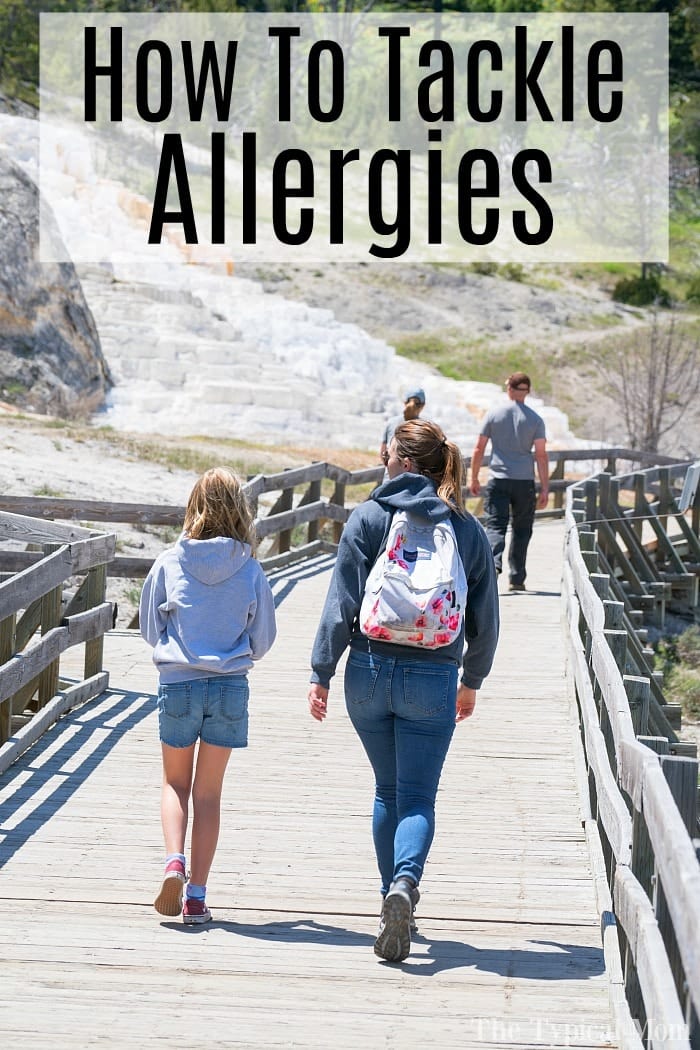 Help Prevent Allergy Symptoms in Kids
That is…until we kicked into high gear and made it our mission to figure out how to stop seasonal allergies from affecting our kids while we we're out and about and when they started school again! This is what we did to keep allergies at bay when the seasons changed:
We put air purifiers in our kids' rooms and in the main living area – This was a game changer and so easy to do! Getting rid of all the dust and allergens that make it into the house helps a lot.

We mopped the floors more often – Once again, this got rid of particles that make it onto the floors of our house. It really cuts down on the symptoms our kids have.
We said "no more shoes in the house" – Our shoes bring dirt, pollen, and other allergens into the house, which is obviously not helpful.
How to Get Rid of Seasonal Allergies Fast
We enacted a "wash your hands immediately after coming home from school" policy – The kids are busy when they're at school. When they're on the playground, they're picking up who knows what on their hands, which didn't need to be come into the house.

At the first sight of symptom, we had them take one 12 hour dose of Children's Allegra in the morning – This was very important for when we travel and when they're headed to school, where they'll be spending more time outside. Children's Allegra helped a ton to minimize the allergy symptoms they'd get when the seasons were changing. We chose the tablets since my youngest doesn't swallow pills yet, but liquid "is for babies" to her. When we're traveling, they're easy to throw in my bag, too. So we're set on our busy days outside!
Now, when we're together and experiencing new adventures, the kids are ready to go and aren't held back by feeling down and out!
Allegra for Kids
With school starting soon, these tips are really important for us to stay on top of so that the kids don't miss a day because of their symptoms. Before we started these 5 steps above, there were many missed days which get harder to recover from the older the kids get.
With the start of middle school for my middle daughter, Senior year for my oldest, and the last year in elementary school for my youngest, this is bound to be an eventful year for everyone – there's no time for sniffles and symptoms that come with seasonal allergies!
What would you add to our list that have helped your children?