Here are photos and a review of Child's Play Temecula. This clean indoor playground is perfect when it's too hot outside and great for all ages.
Have you ever been to Child's Play??!! When my little ones were younger we were here ALL the time. Whether we came alone and my kids met new friends there, or we met other Moms there, it was a great place for kids to play and adults to have some time to chat! I met with the owner and she wanted to offer this Child's Play Temecula deal with all of you (details below)!! (originally published 3/15, deal offered for a limited time so inquire within)
Let me tell you a bit about this Temecula indoor playground!
There are TONS of toys, slides, and hands on activities for all ages (up to 6 years old) there.
There is an area for little ones, like you see here below in the rug area, that is perfect for toddlers. There's a great slide, trampoline perfect for little feet, places to climb and more!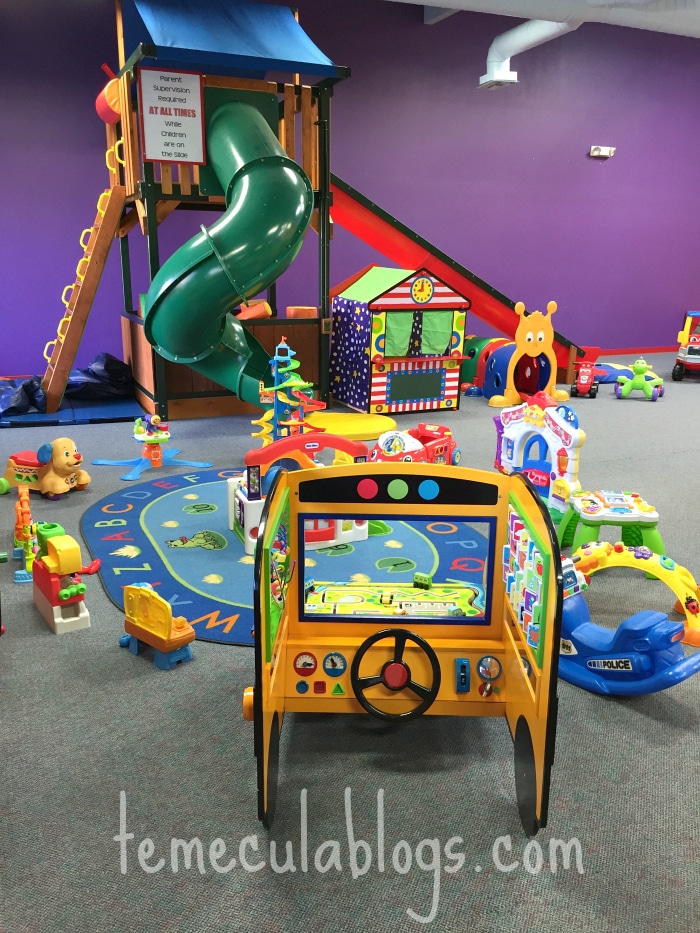 There is so much to do there that you could come day after day and your child would find something new to play with, and new friends too (we love that)!
Occasionally they even swap out some of the toys and structures to change things up a bit. AND the owner is meticulous about keeping the place clean and as germ free as possible. She's a Mom too so she knows how important that is!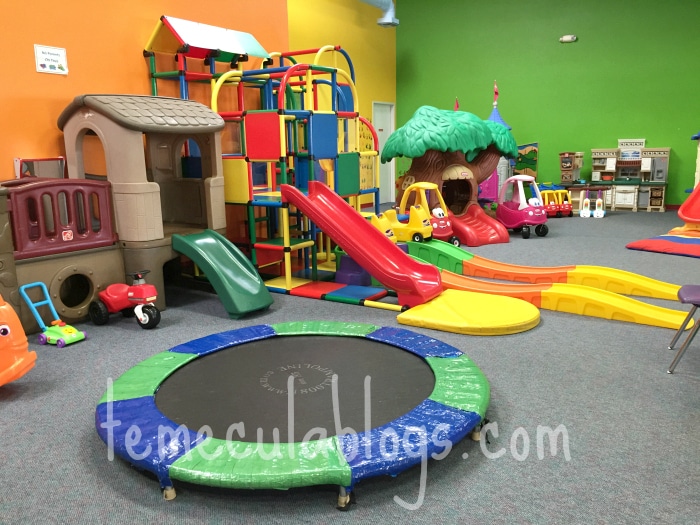 What I also love about Child's Play is their "parent area".
Yes! The area with all the toys and children has a little gate where they can go in and out. Parents are allowed in too if they choose.
There's an eating and "chatting area" to the side too. You can watch your kids as you spend time with other Moms (and Dads). You're free to bring snacks and a lunch inside too!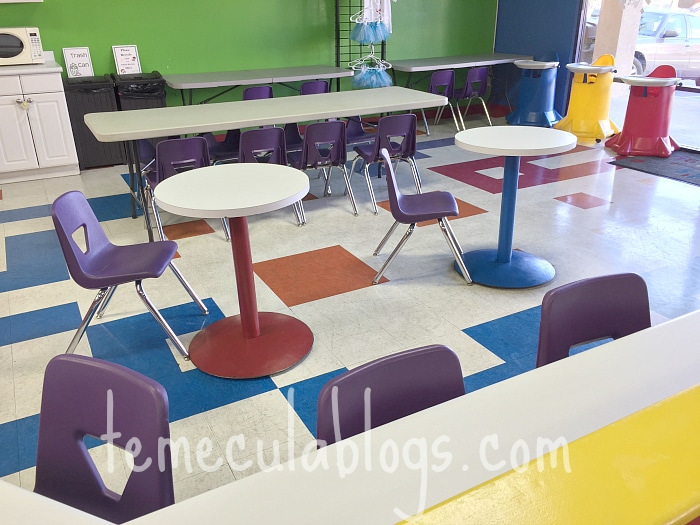 You are free to come and go all day. So if your little one needs a nap but you want to come back after that you are covered with the 1 time daily fee.
I seriously can't say enough about this place. It was a wonderful place to spend time with other Moms.
Here's where it gets Super Great!!
The Child's Play Temecula deal knocks the daily entrance fee to just $5.00 per child or a 10 visit pass for $50 (regularly $75)!!

If you know you'll be going all the time you can sign up for an ongoing monthly rate of just $20/mo. for unlimited visits too!