Here's a few more details about the new season 2 Trollhunters episodes from the writers when I visited Dreamworks! Great show on Netflix continues!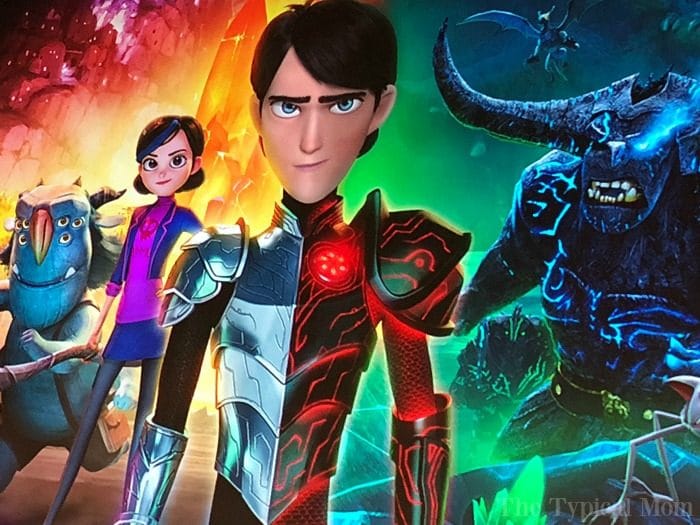 Have you seen the Trollhunters episodes yet on Netflix?? If you're looking for a great family show your kids will love it's is a great one to watch together! If you're already a fan here's a bit more about this fun series. Sponsored by Dreamworks.
Trollhunters Season 4
It originated from a book by Guillermo del Toro. So popular they created a movie, then this series on Netflix that became wildly popular. Yes….this part was amazing!
I kinda' had to pinch myself when I was about to hear from the writers / producers of DreamWorks Trollhunters series about how they decided on the direction of each show.
Just how long it takes to produce an amazing show such as this one. We even got a sneak peek of the new Trolls TV show coming in Jan. too.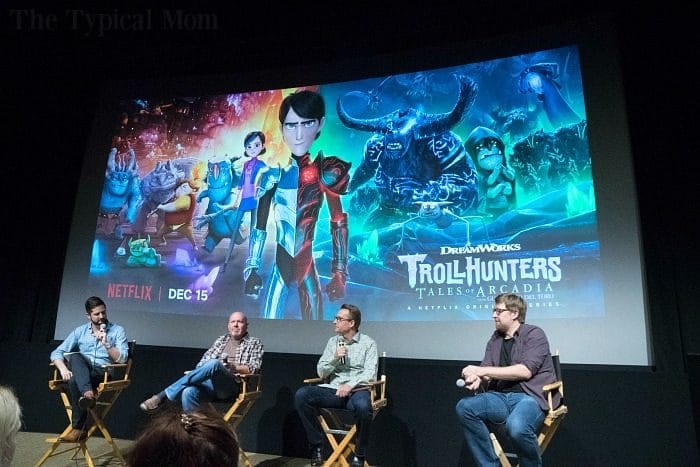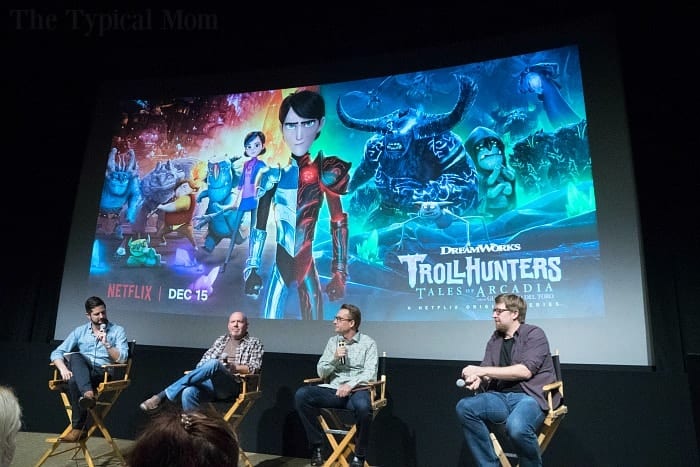 DreamWorks Trollhunters
On December 15th the new Trollhunters episodes on Netflix will begin! There will be 13 episodes in all (awesome) and there are some cool guest stars as the voices of these amazing characters too. Remember Luke Skywalker in Star Wars.
Mark Hamill is a part of this new season along side Lena Headey and David Bradley!! Such an amazing group of actors and actresses, so this one should be just as great as season one.
It was so fun to hear all about DreamWorks Trollhunters while I was actually there. Listening to it's creators and executive producers (Marc Guggenheim was there) talk about the series and upcoming episodes.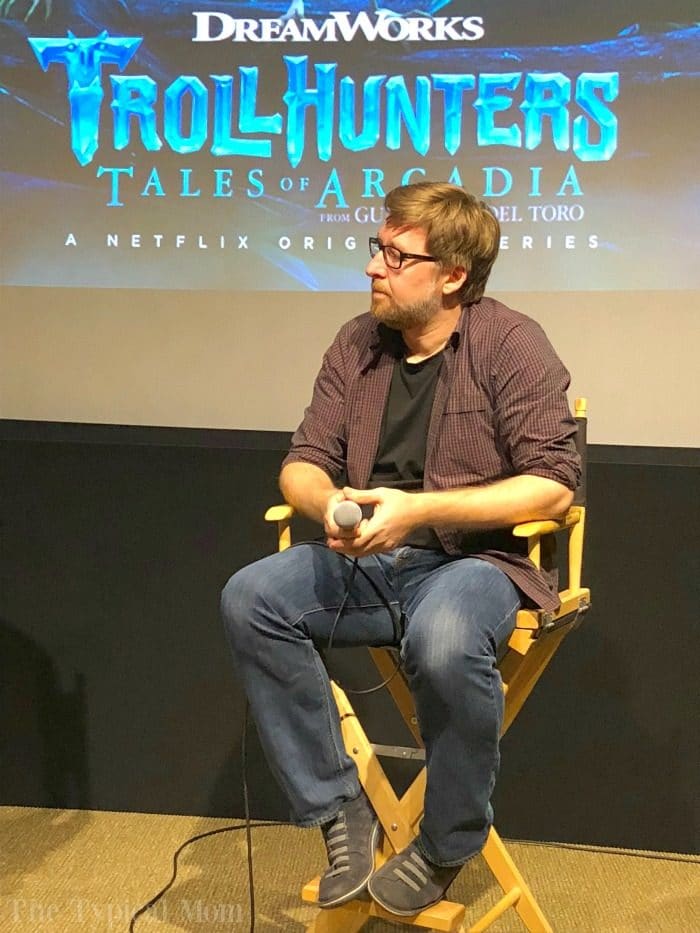 Dreamworks Tour
We got a little sneak peek of what is to come and the characters don't disappoint. I say this is a great series for the whole family because it has something for everyone.
Humor for the adults that may pass over the kids' heads, action, adventure, a bit of mystery, and someone that everybody in the house can relate to.
Trollhunters episodes aren't just for boys either. There is a female character who is very actively involved and has many more story lines in season 2 as well they stated.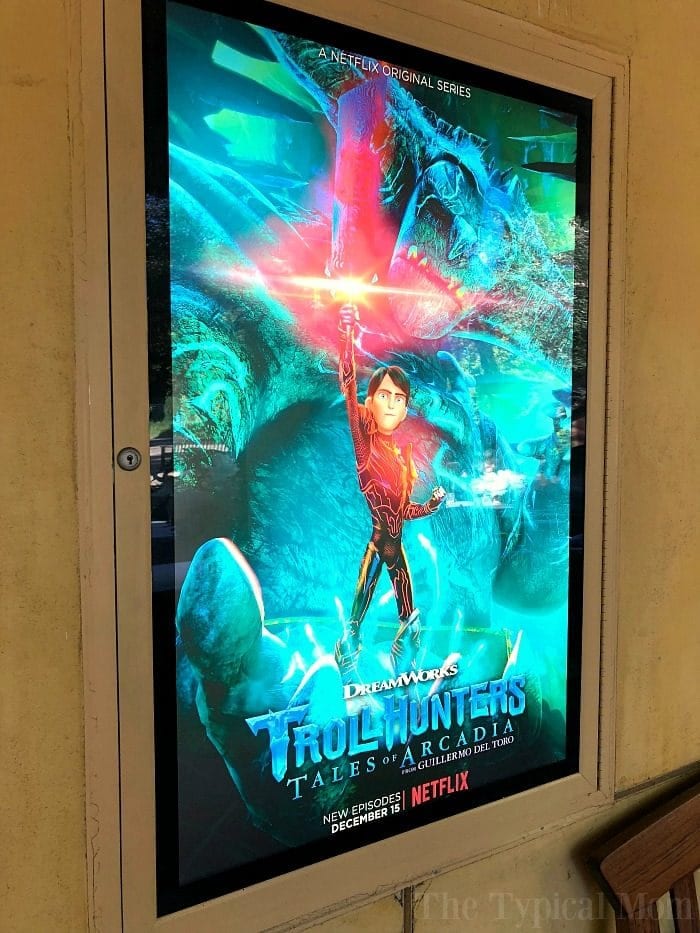 Trollhunters TV Show
The premise of the story is Trollhunters is a tale of two fantastical worlds that collide in an epic saga. The fictional suburb of Arcadia is the setting.
An unlikely hero, Jim (and his two best friends) make a discovery that under their hometown lies a hidden battle between good trolls and bad, this outcome ends up impacting their lives forever.
If you haven't watched the DreamWorks Trollhunters series from Guillermo del Toro on Netflix you can still watch the entire series. It would be fun to do a marathon of those shows before starting season 2, but not totally necessary.
Even if you haven't watched even one episode you will be amazed at the animation and entertained by the stories created.