Here's an Extra special Valentine's Day printable to use on Extra gum and perfect for boys and girls to give away in class or for a party. A cute and cheap Valentine to make for school and you can find it all at the Dollar Store.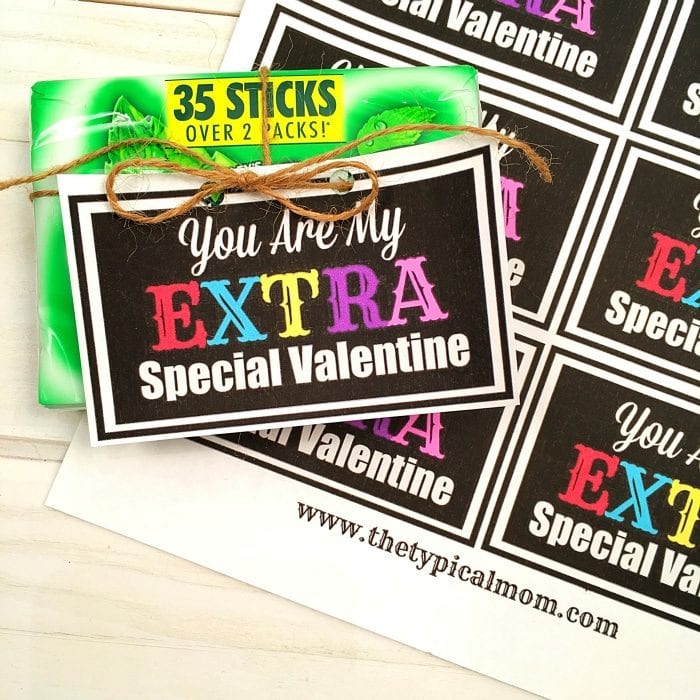 When Valentine's Day approaches it is fun to come up with goodies to send with your children to School that are easy to create but unique and have the "wow" factor. Gum is a treat my kids just love so naturally when we're at the checkout line we got to thinking of ideas and thought an Extra special Valentine's Day printable atop a BIG package of EXTRA gum would be fun…and tasty! Here is the free printable you will need and how we created this cute Valentine's Day treat. (originally published 2/16)
Gum Valentine's Day Printable
Extra packs of gum
You'll need to print this free EXTRA special gum printable on your printer, several will print on one sheet of paper
Yarn, ribbon, or twine
Hole punch
I like projects that are cute and only use a few things to create, this is an easy one that everyone will love. If you have a printer, a piece of twine or ribbon, and a hole punch you are ready to create this EXTRA special treat. Here's what you do.
You just need to use your hole punch and punch two holes at the top of one printable like you see here, then get your piece of twine or ribbon and lay it across the front of the box of gum like this.
Then cross the twine at the back of the box of gum and bring the two sides around to the front. Thread the two pieces thru the holes at the back of your printable like you see here and then you're ready to tie your knot and/or bow.
I usually tie a knot first and then tie the bow so if the bow comes undone the tag won't fall off. So fun. If you're looking for some other free printables, take a peek at our Valentines Day color by number sheets here.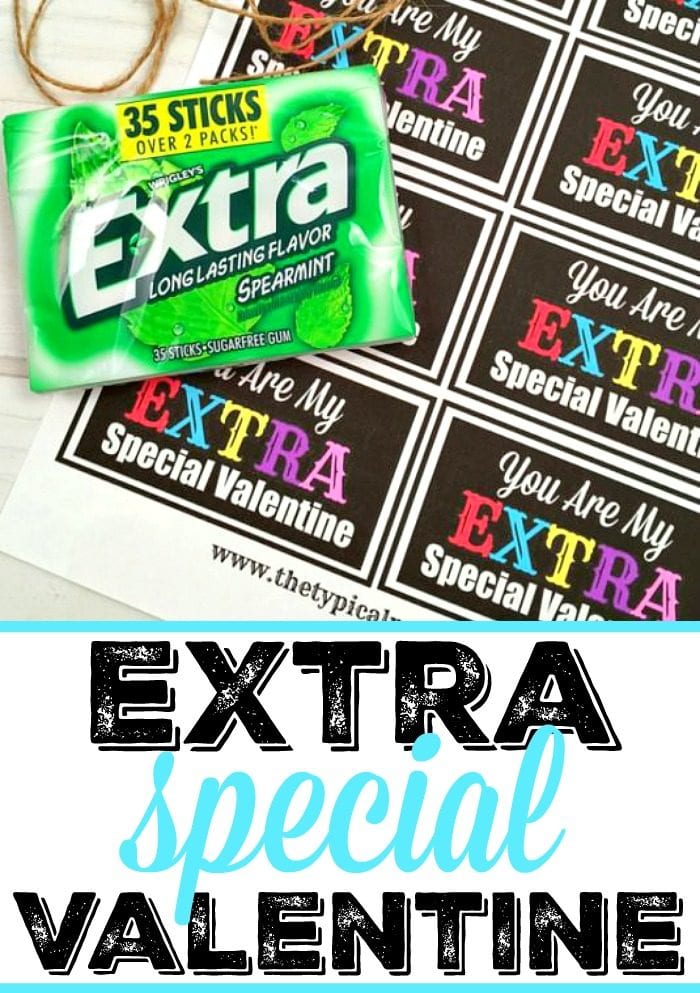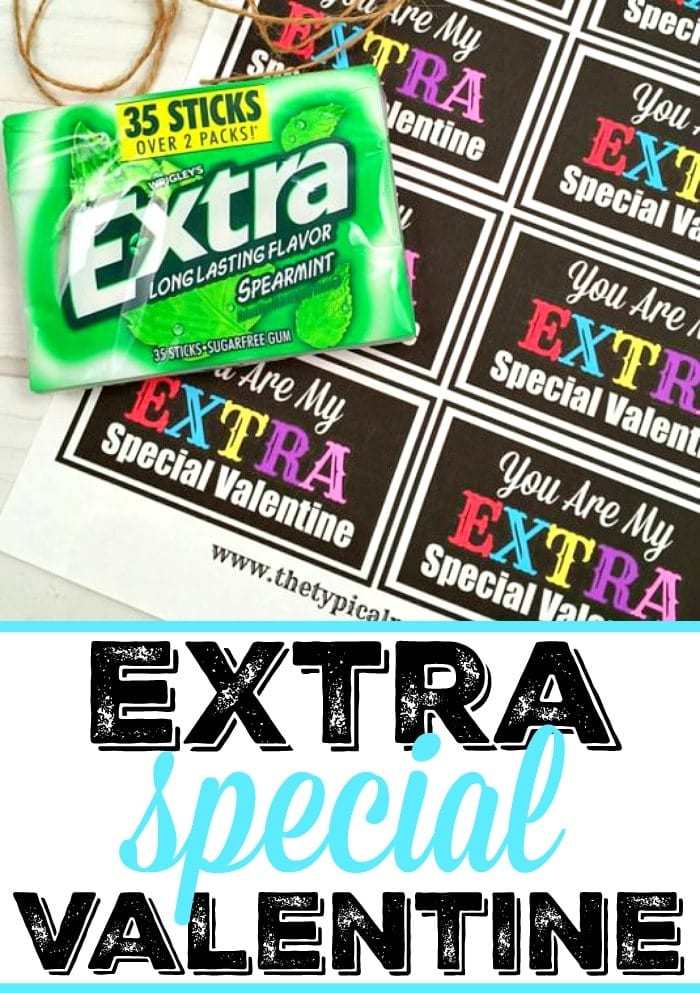 For more easy recipes and crafts please LIKE The Typical Mom on Facebook, sign up for my newsletter, and follow me on Pinterest!