Things to do at Bates Nut Farm in Valley Center is a great location to take your family for Halloween, Christmas & to see their petting zoo and craft fairs! Lots of stuff.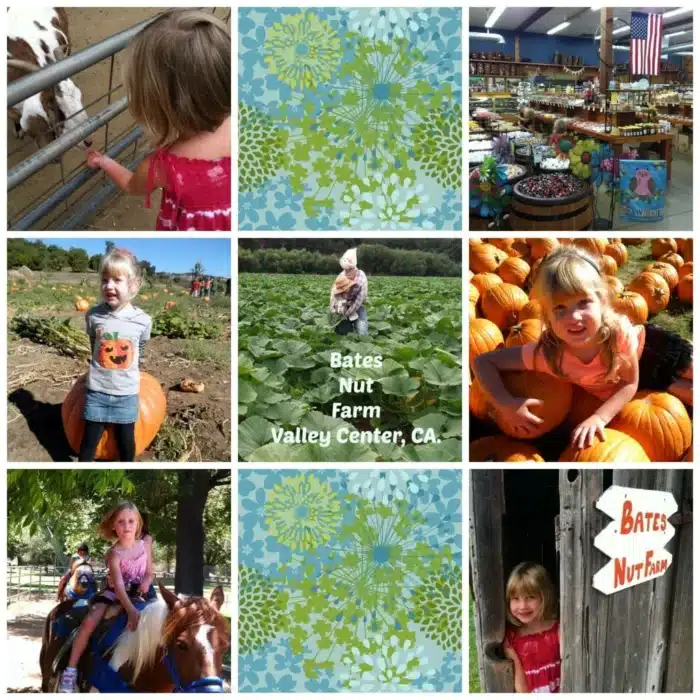 Bates Nut Farm is one of the first nostalgic places my husband took me to early on in our relationship. His family went there several times a year as a child to feed the animals (year round), pick their pumpkins around Halloween time, visit the ol' country store,"candy store", and have picnics. (affiliate links present, originally published 2/17)
Bates Nut Farm Valley Center
I soon discovered why he loved it so much and now it has become a tradition in our family to visit when we feel like a little drive. We go every year to get our pumpkins, and now we visit the Easter bunny
They get to ride on the hay bales and visit Santa Claus in early December as well. Bates Nut Farm, is located just south of us (we live in Temecula) in Valley Center.
You travel on a tree lined country road to get there and during the busy season (Oct.) get ready to get a bit dirty. Their parking lot is still just a dirt field, but it just wouldn't feel right any other way. It's FREE too, which is fantastic. Halloween time is our favorite time of year there!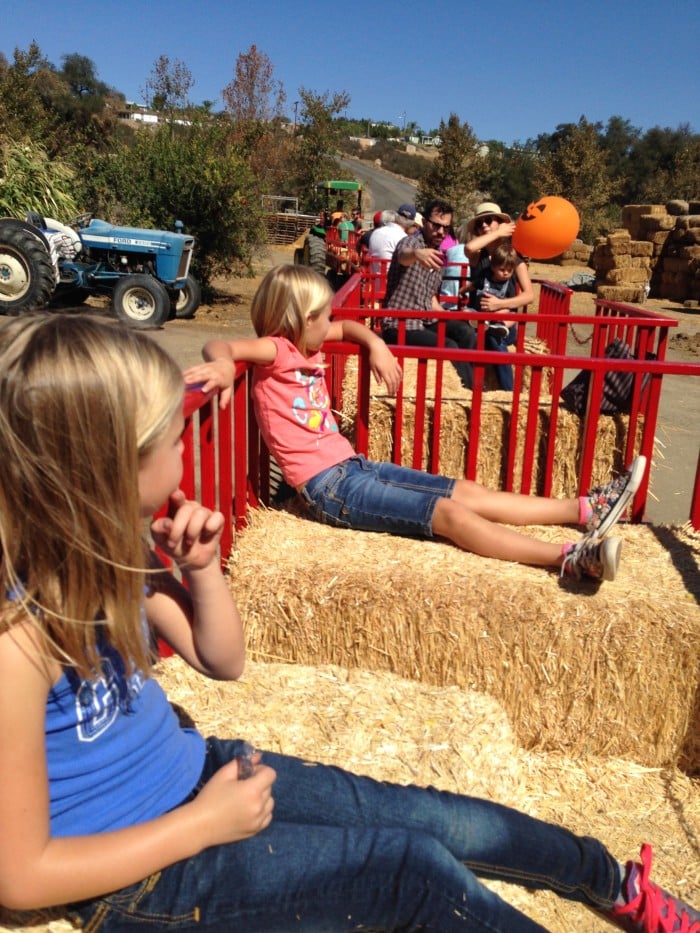 Bates Nut Farm
You can feed their animals year round! There are animals such as donkeys, sheep, lamb, turkeys and ducks there you can feed (feed bags bought in the store for a min. amt.).
Quite often they have craft fairs on the grounds with wonderful handmade goods, and occasionally a food festival and/or outdoor concert you can attend as well (full list of events at the bottom of the page).
How Much Does it Cost to get into Bates Nut Farm Valley Center
It's free!! It doesn't cost an entrance fee or a cost to even park here, you just pay for the activities and food you want there. Each season and holiday they have different events such as:
Easter: Easter bunny available to take pictures with your children for free (use own camera), holiday inspired trinkets inside the store to purchase as well as Easter candies inside as well.
Halloween: A corn maze, hay rides, bounce houses, pony rides, petting zoo, scarecrow & costume contests, holiday inspired candies and trinkets in the country store.
There are always lots of fields and fields of pumpkins (from tiny to hundreds of pounds). The 2022 season starts on Sept. 25th.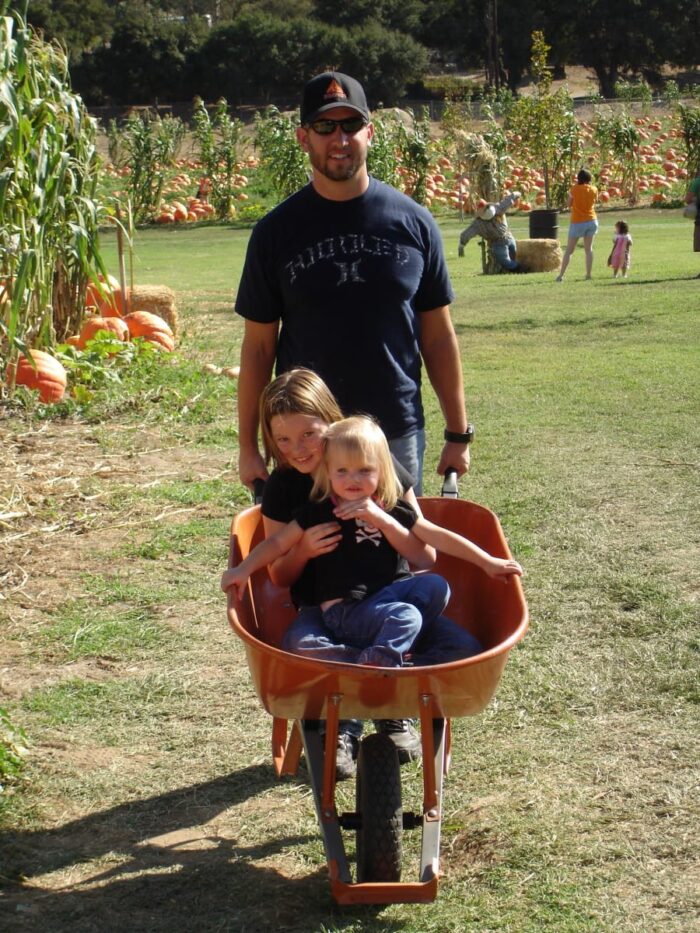 Bates Nut Farm Pumpkin Patch
Christmas: Santa Claus is available to take pictures for free (use own camera), arts & crafts fair, holiday inspired candies and ornaments in the country store, and a free tractor ride with hay bales while Santa rides along.
They truly have a great History & have Educational Tours as well. Check out the special events above, and visit when there is something your family would enjoy! It is truly a hidden gem in Southern California and a great place to take your kids when you're in the area.