The most comfortable futon that can can be customized to a tee with the mattress you love, and choose a variety of covers that will match your home decor.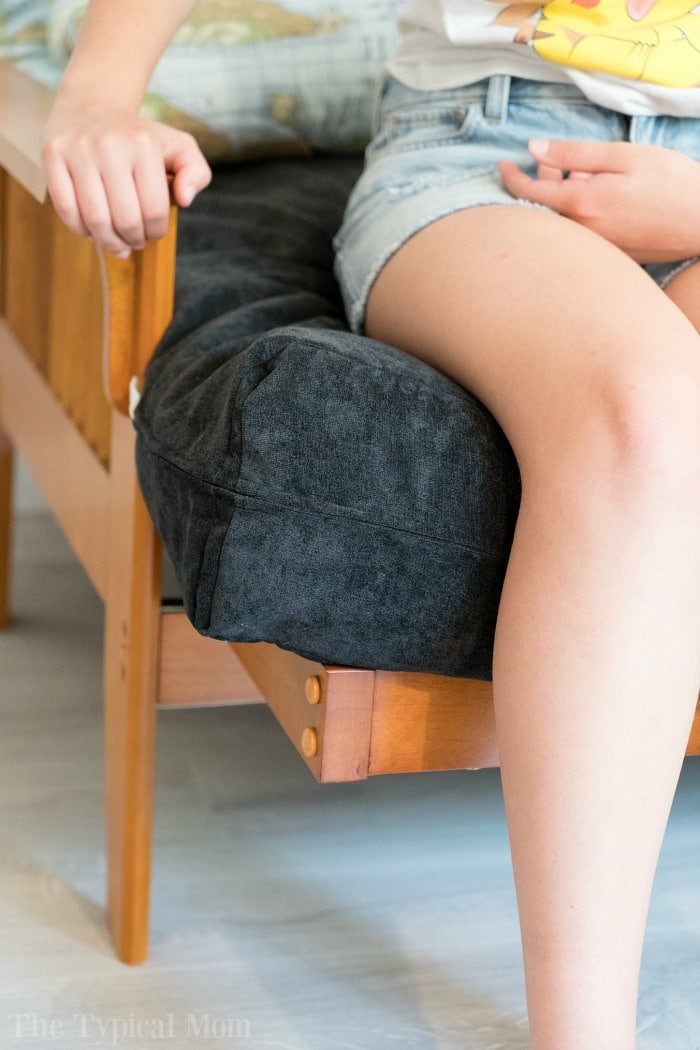 How do you choose the most comfortable futon for your family? We were in that spot and with a little research found a company where you can customize your futon chair bed perfectly. Special thanks goes out to The Futon Shop for sponsoring this post so we could share our insights with you.
Is There Such Thing as a Comfortable Futon
Are you looking for the best futon for your family?? We were when we were renovating this house to turn it into a vacation home/rental property!
Choosing a couch AND a bed in one was the perfect option for this space but we wanted the most comfortable futon possible too! Let us show you the one we chose.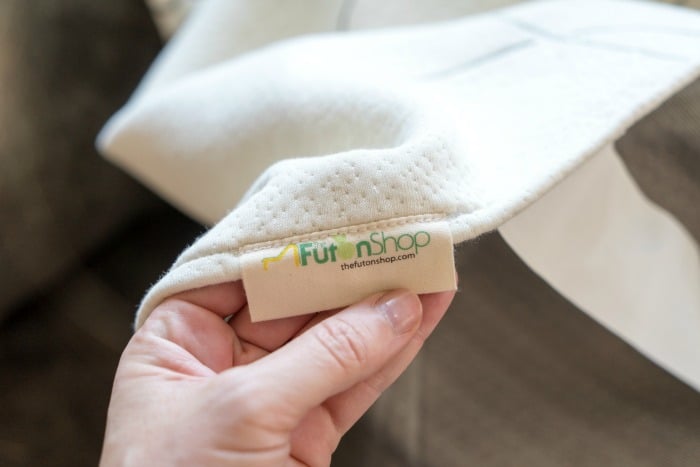 How do I chose a good futon
This is the first question I started with when we decided on a dual couch and bed option.
Think about how it's going to be used

Consider how often someone will sleep on the futon.
Japanese futons are better if you're going to use it primarily for sleeping.

Think about how you want the futon, there are several styles.
Decide what type of futon mattress you want.
Consider the color you'd like the cover to be.
Measure how much space you have. This will determine how large of a futon you're able to order.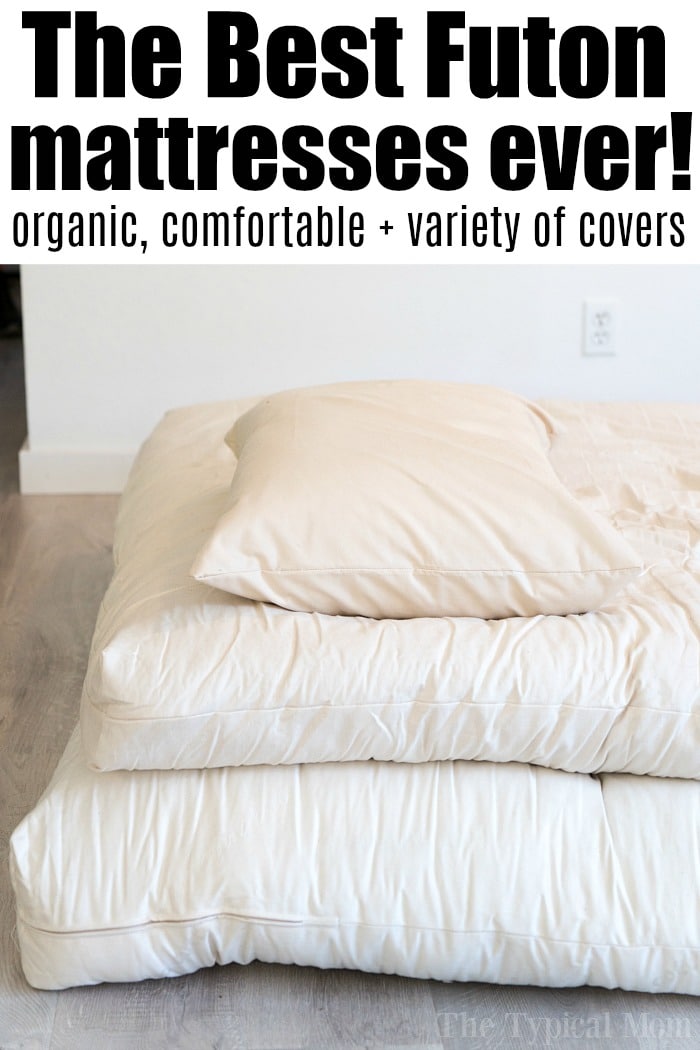 What's the best futon to buy
First you want to chose a frame and mattress from a company who has a great reputation, like The Futon Shop.
You want to find the futon frame you love first. There are a variety of styles, some even go outside!
Then choose the perfect futon mattress for your family.

Get really specific as far as getting it soft, medium or firm
Of course choose the correct size for the frame you're getting, most are queen like you see here
Choose from a variety of futon covers. They can be plain like ours, or bright with patterns of all kinds.
You see, the best futon is different for everyone but the more you can customize it the better it will be for YOU.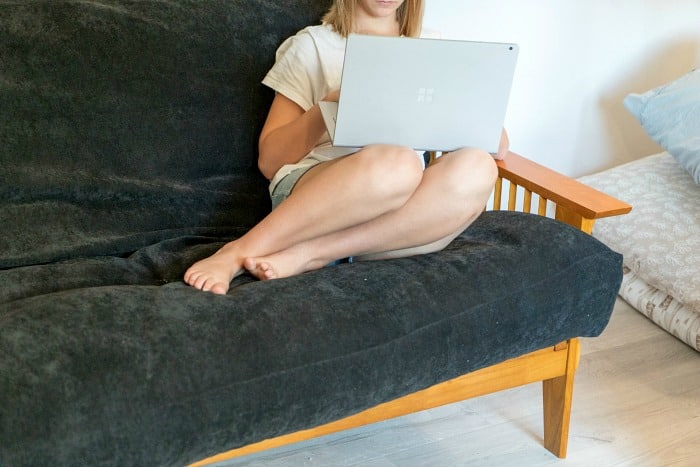 Is there a comfortable futon
If you're looking for a futon mattress that you plan to sleep on every night you want to look for traditional Japanese style that's made of cotton.
These mattresses are easy to roll or fold up and store.
Modern futons are great choices if you need extra seating that can double as a guest bed.

We wanted as many beds as possible, but could double as a couch so we chose this futon chair bed style.
Here's what it looks like in a sitting position, and then into a bed.
My oldest daughter slept on it for a few nights after it was put together. She said it was great compared to the guest bed we once had.
Having the ability to use it as a couch to read, do homework or just chat is great. Folding it out to create a bed is a great benefit to us in this house because we rent it out as an Airbnb too.
I love things that serve more than 1 purpose! Since we have a limited space, but want to offer the most beds as possible in this vacation home, a futon was the perfect option for us.
Just pull away from the wall a bit, lift up on the front and it turns into the most comfortable futon for anyone. A perfectly flat position for sleeping. It makes the best RV mattress too!