Here's a free printable cookbook for college students with 20 easy recipes to choose from. Cooking in a small apartment or dorm room has never been easier!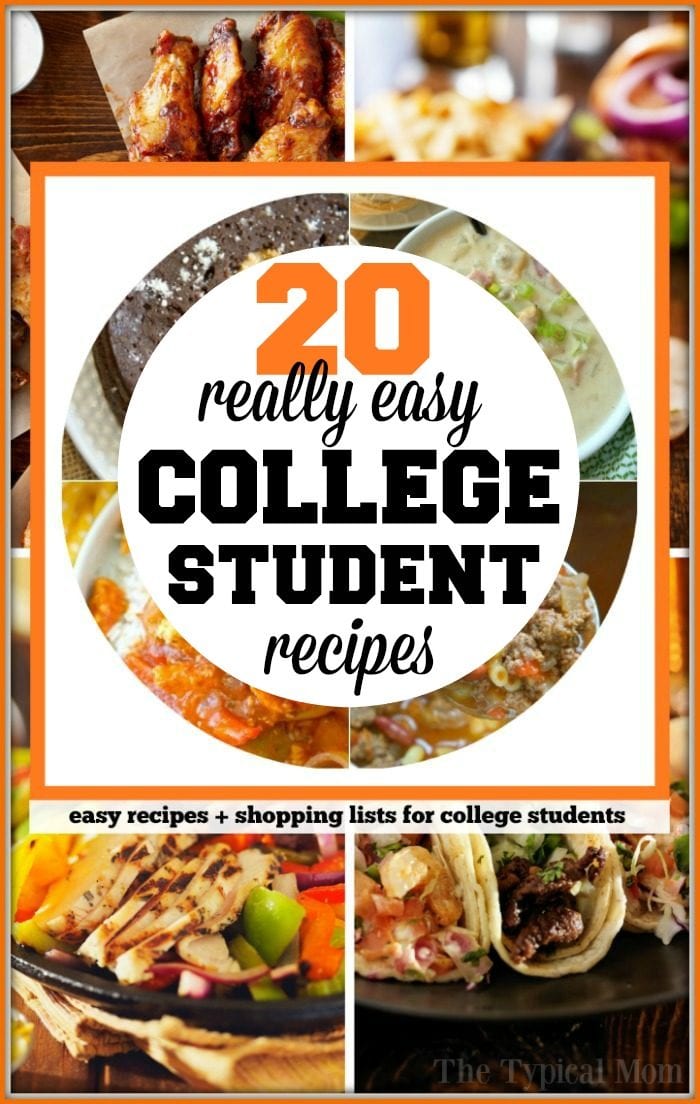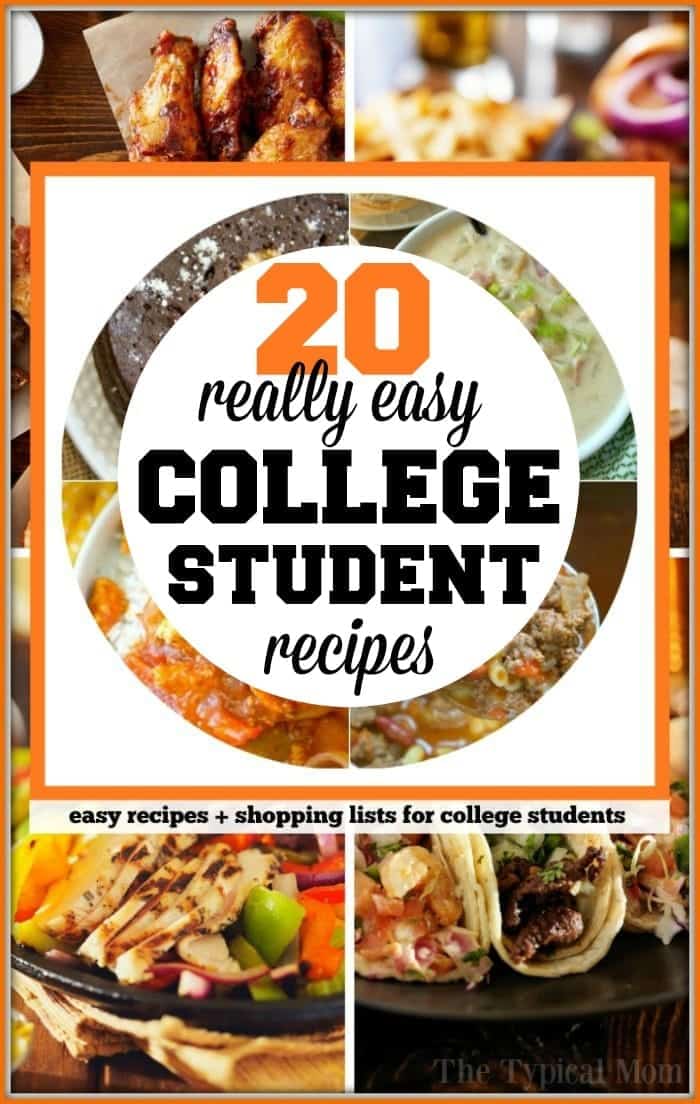 It's time to move your "little one" into a dorm room at college right?? I will be there next year and I'm already sad! One thing I remember when I was a student was the need for easy college recipes I could make in my dorm room and a simple cookbook for college students that was easy to follow, so I made one! Unfortunately the Instant Pot wasn't around then but it is PERFECT for making college meals in a small apartment or dorm now right??!!
I have the simple 6 qt. Instant Pot and it works great (you don't need the fancy version).
There is also a smaller 3 qt. mini Instant Pot where you can just cut all of these recipes in half.
I personally wasn't into cooking a lot when I was a college student so I would have used my 6 qt. and some meal sized plastic disposable containers to store the leftovers in my mini fridge and then heat them up in my microwave for a few days after that. Then the only clean up was the one pot itself and wooden spoon, super easy to do!
OR…..use one of these recipes for the night, split the cost between 3 friends or your suite mates and they can make a healthy college meal for just a few dollars each, tons of possibilities I tell you.
What I will say is cooking in a dorm room or small apartment off campus has never been easier with these new multi cooker pressure cookers!
Of course you will need to check with the rules at your college to see if pressure cookers area allowed, every school is different.
If you're new to using one of these devices here's a post on how to use an Instant Pot as well as a video inside where I explain all the buttons too. 😉 Once you use it a time or two it will become second nature and all make sense.
I have provided a shopping list + ingredients needed + easy instructions to follow in this free printable cookbook for college students below.
Here are the 8 recipes you'll find in this printable, the other 12 are below and you can just click on the link to get the info. for those.
You can find over 101+ other Instant Pot recipes here but here I included the ones that just use a few ingredients, are cheap to make, and there are several healthy meals too.
Now I have made these top 8 into a free printable cookbook for college students so you can send it with them or print it out yourself if you are living in a dorm room and looking for easy college recipes!
There are 12 others listed below…….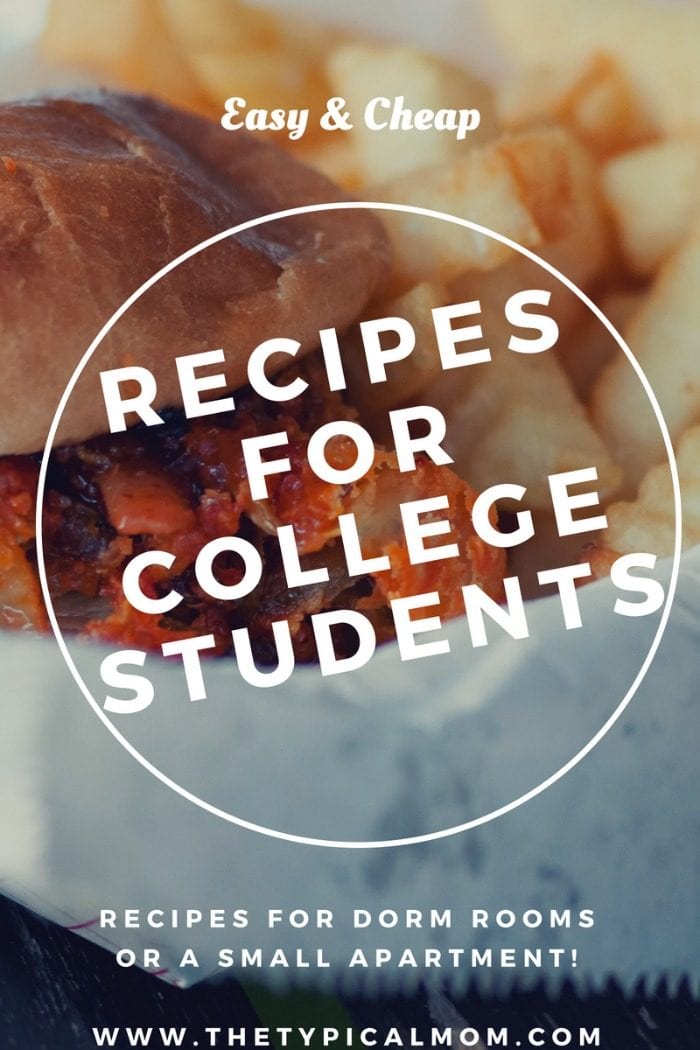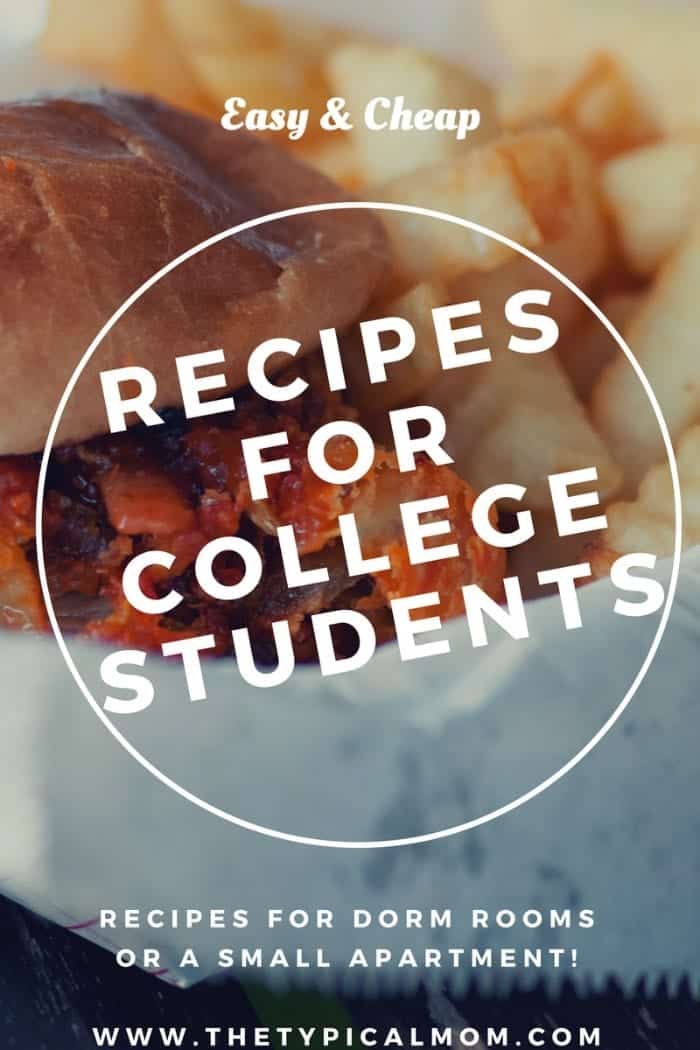 I will continue to add to our list of easy college meals but wanted to get that right out since school is starting soon and there was a request for me to put this together in time. 😉
The other 12 easy college recipes I will list below and you can find the recipe by clicking each link. There are a few healthy college meals listed as well and like I said I will continue to add more.
You can find my entire list of over 101+ Instant Pot recipes by clicking the link at the top of my blog and then bookmarking that page so you can refer back to it often as I add several new pressure cooker recipes to it each week.
I hope you find our free cookbook for college students helpful as you send your child off! It is a whole new world from the 90's when I was in school which is great since I'm about ready to part with my first born soon.
I have prepared her with a pressure cooker herself so she doesn't feel like she needs to eat at the dining halls all the time and has a bit more flexibility with what she eats when she's away from home.
Here are other simple college recipes in cookbook form you can order that don't necessarily use a pressure cooker.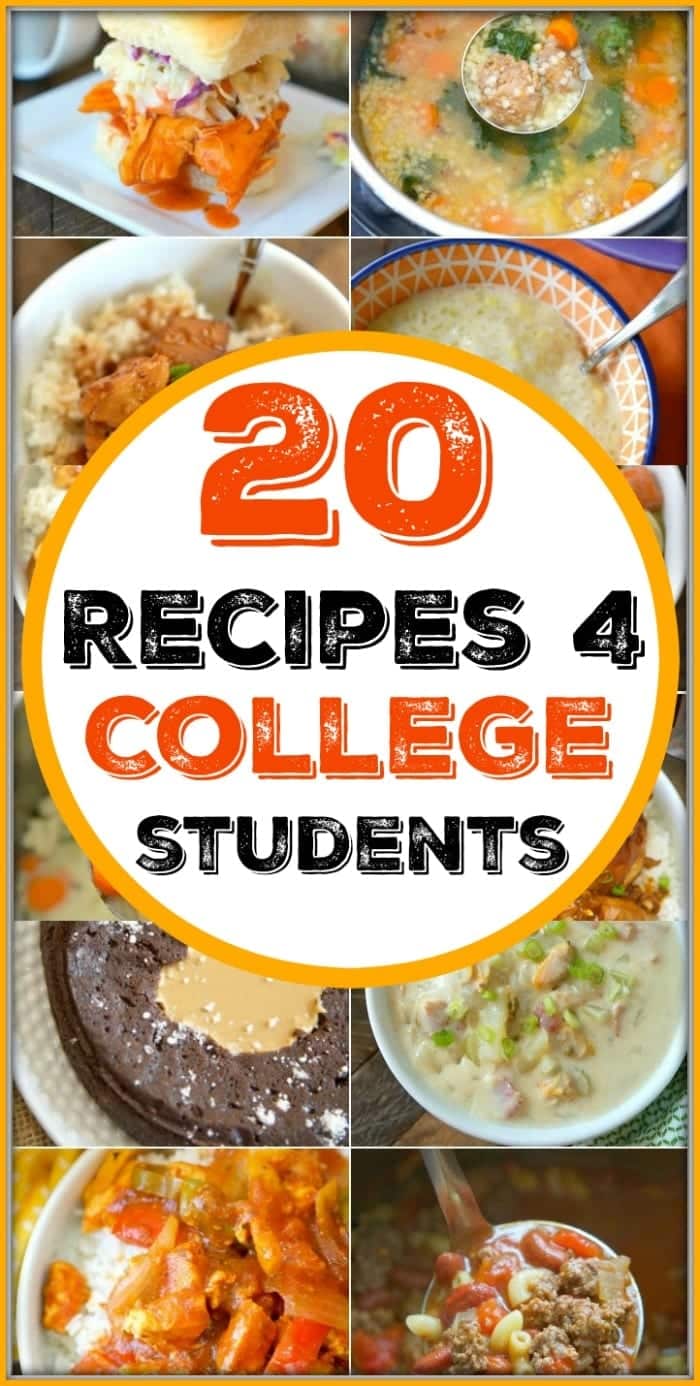 For more easy recipes, tips and free printables please LIKE The Typical Mom on Facebook and follow me on Pinterest! You can also sign up for my free weekly newsletter which is packed with goodies I know you'll love. 😉