Here are lots of great overripe banana recipes, 26 of them! A great way to use brown bananas and make something delicious with them. Here are our favorites.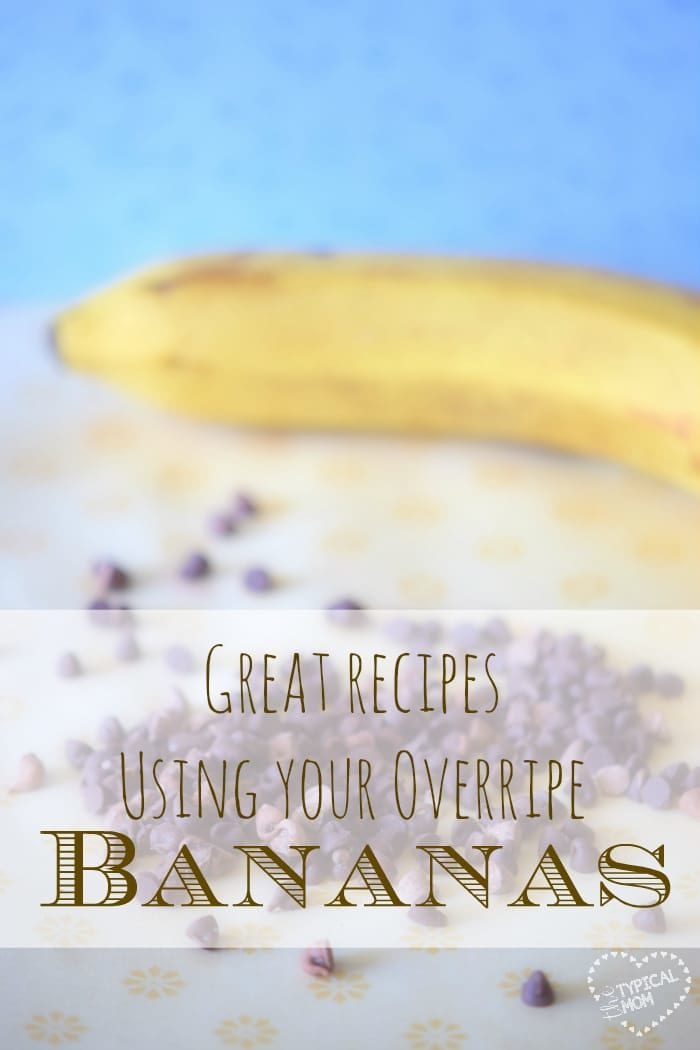 We go thru a lot of fruit in our house but inevitably we need overripe banana recipes so they don't go to waste. I just can't bear to throw them out! Using frozen bananas thawed out, or ripe bananas in some you'll love them. Baking banana nut bread or any of these other breakfast recipe ideas just makes my mouth water. (originally published 9/17, affiliate links present)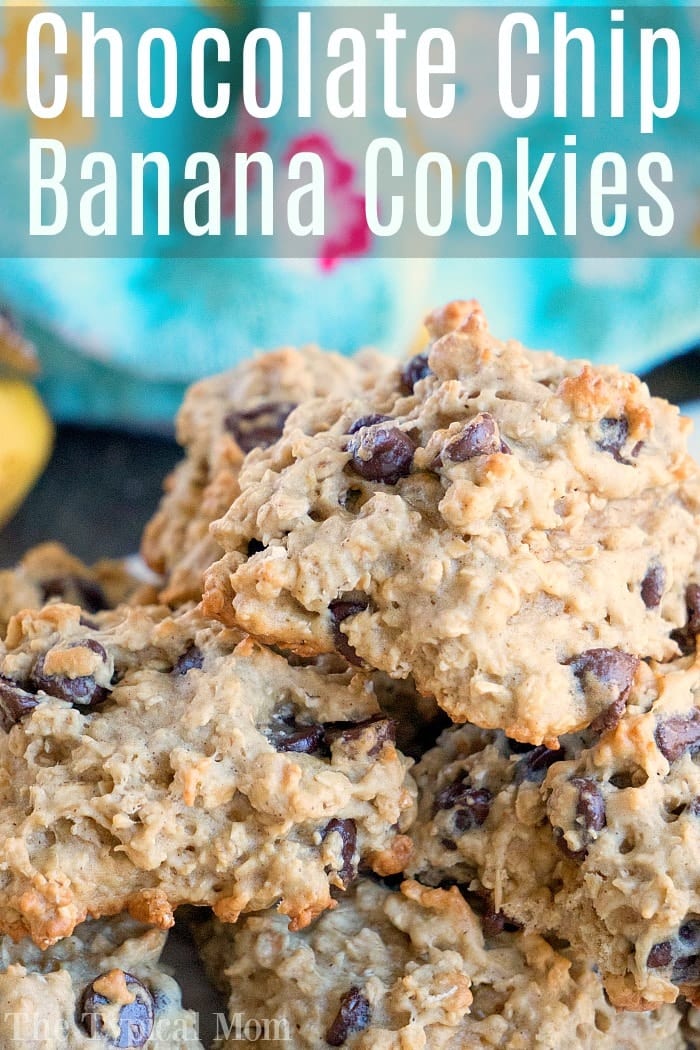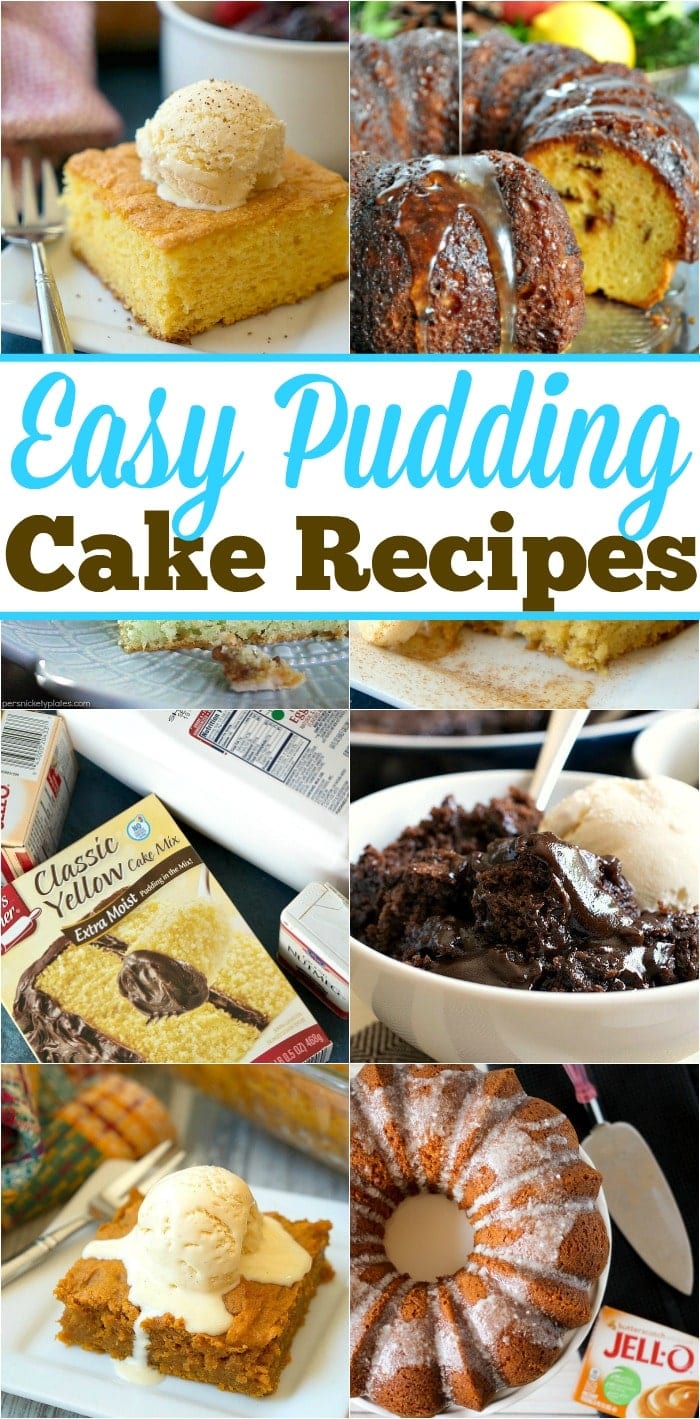 Looking for an easy dessert with just 4 ingredients? Use cake mix to make these easy banana bread muffins for breakfast.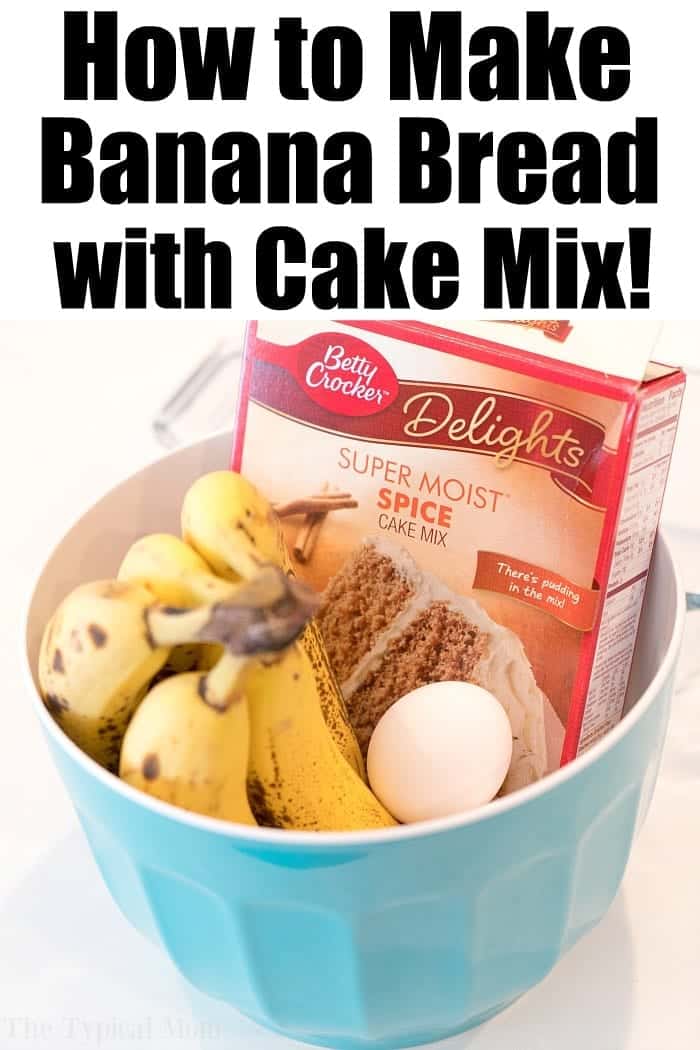 We make coconut banana bread drizzled with cream cheese frosting and it's so yummy!
If you love fresh baked goods these are awesome. You can even substitute a bit of pineapple juice instead of a bit of the liquid to give it more of a tropical flavor overall.
It creates a really moist cake / bread using coconut milk!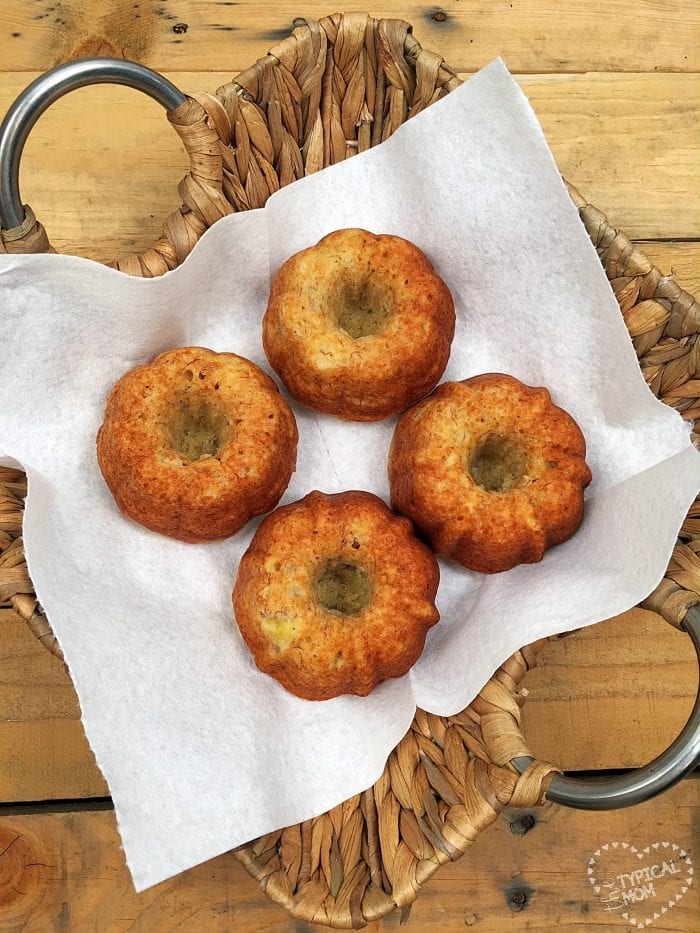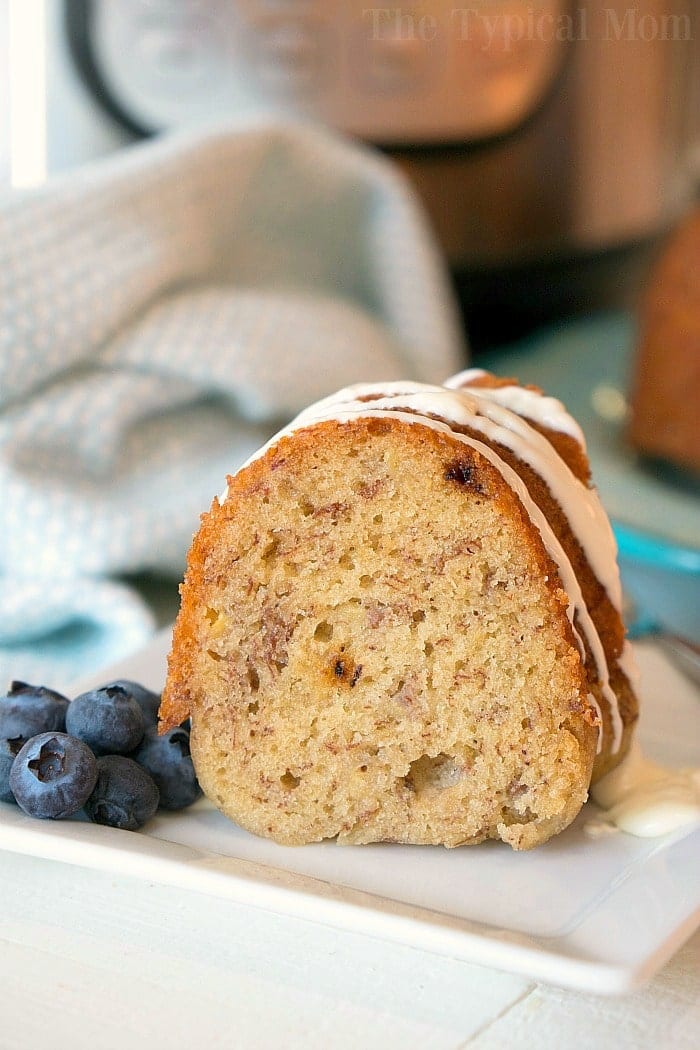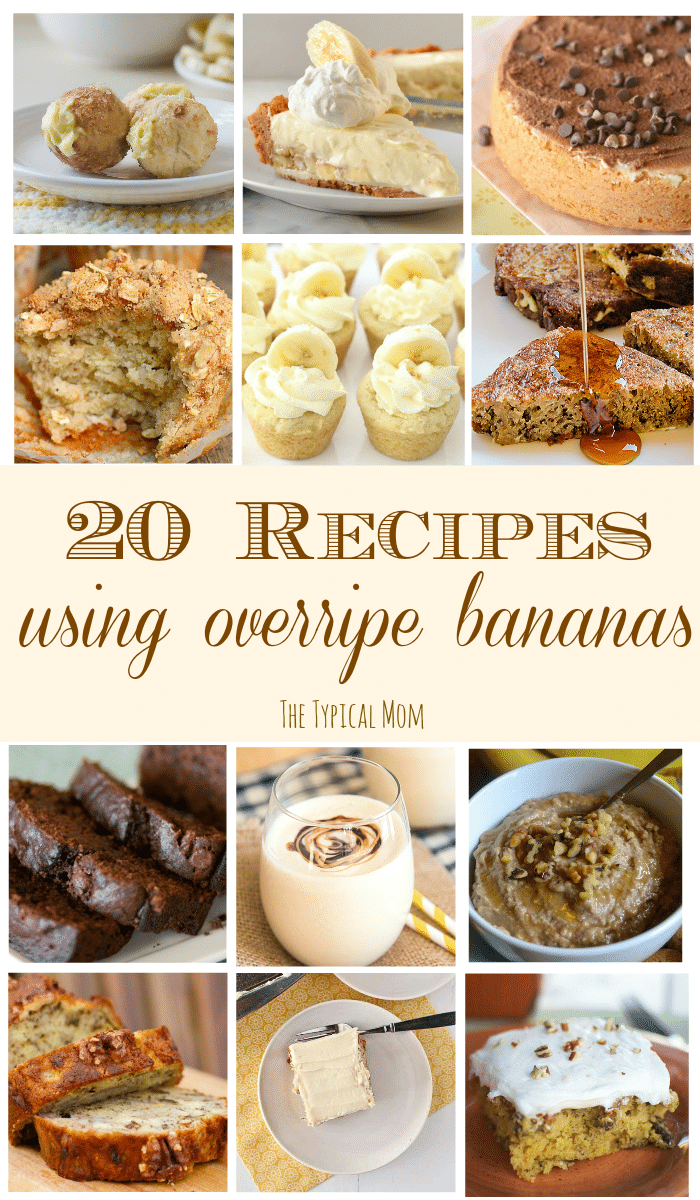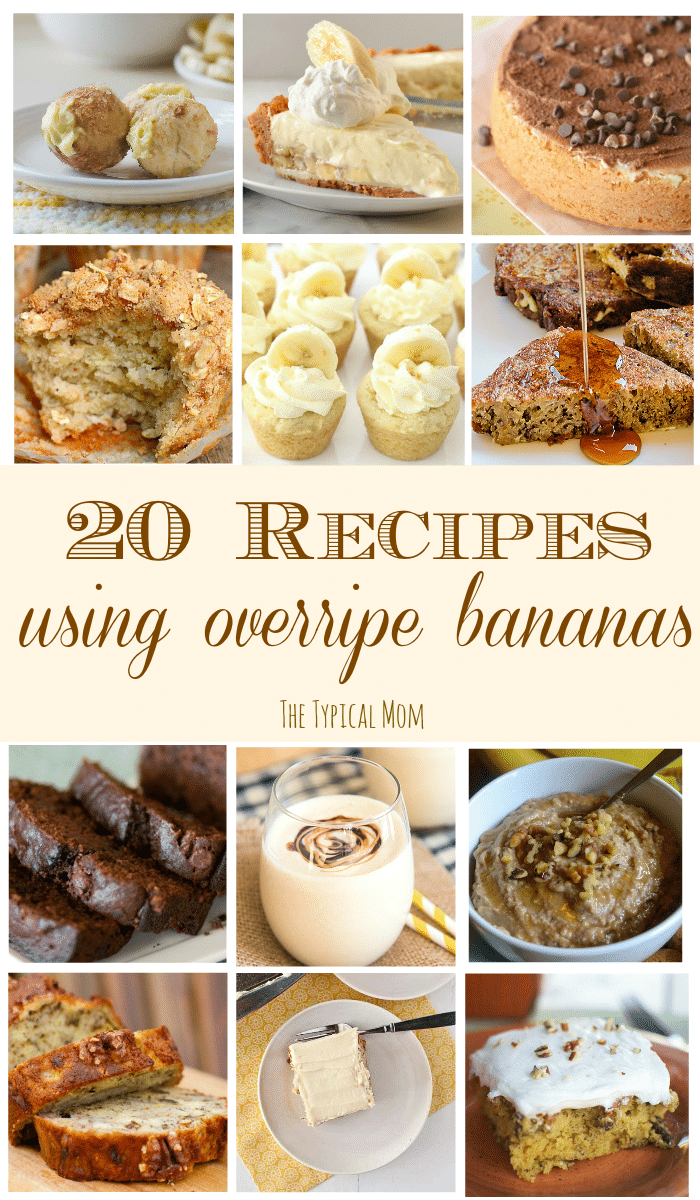 You really can't go wrong with any of these overripe banana recipes!!
Don't let those sweet fruits go to waste because man they make the most delicious cakes, breads, smoothies and more if you just have a little bit of time to bake.
Even if you don't have a lot of time and doctor up a cake mix with your overripe bananas like in my banana pudding cake it brings such a wonderful sweetness and taste to it that you just cannot replicate, and like I said I just hate wasting something that is so delicious!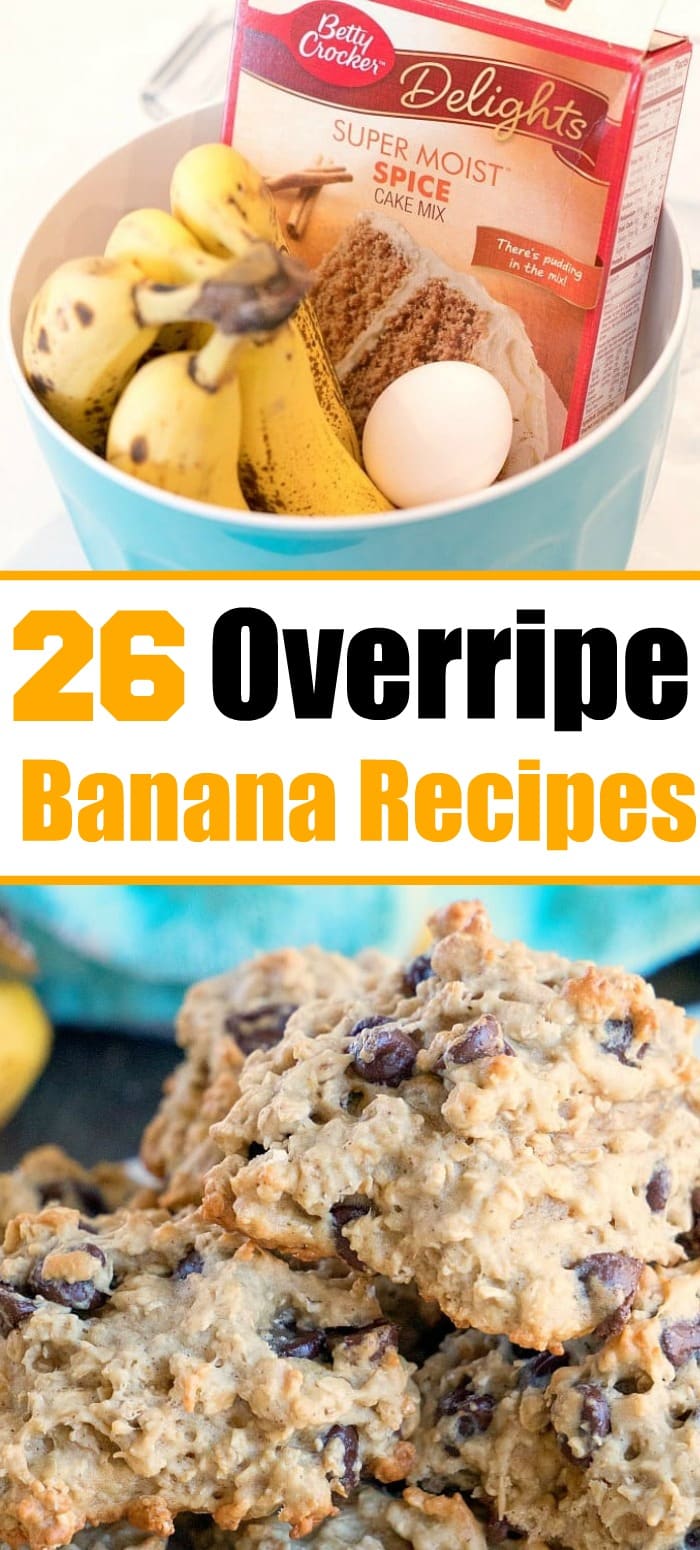 For more easy recipes and crafts please LIKE The Typical Mom on Facebook, sign up for my newsletter, and follow me on Pinterest!