Here are lots of great overripe banana recipes, 26 of them! A great way to use brown bananas and make something delicious with them. Here are our favorites.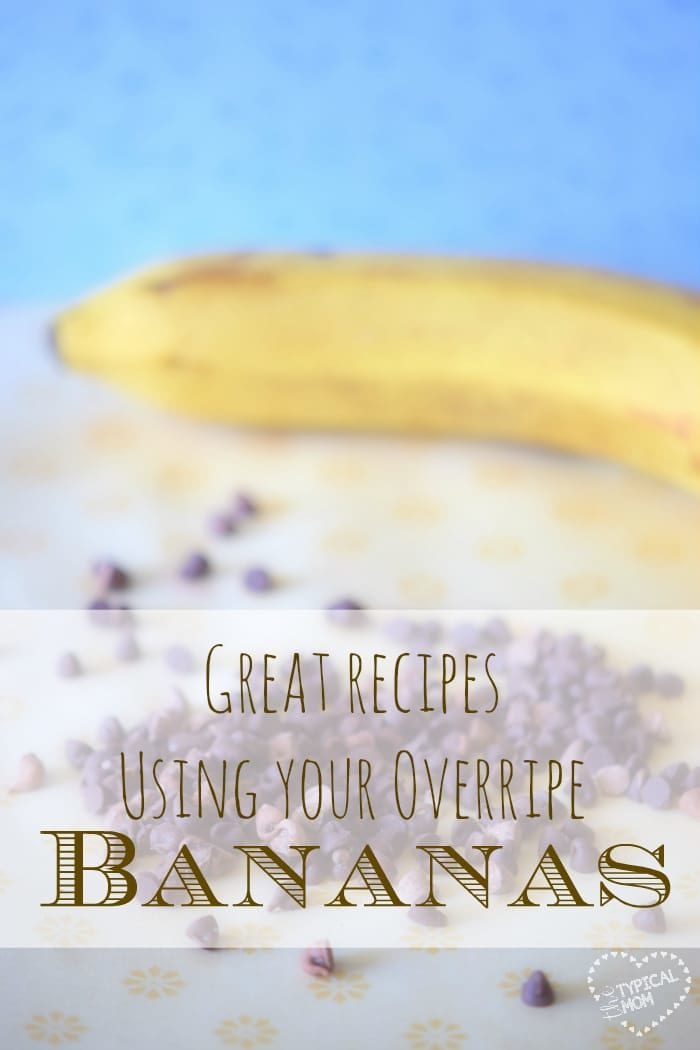 We go thru a lot of fruit in our house but inevitably we end up with overripe bananas almost on a weekly basis. I just can't bear to throw them out and usually freeze them if I am not ready to bake right then. It works out well and they're perfect thawed out when I've found a recipe to try. Our favorite is below, the sour cream blueberry banana muffins! I'm always on the lookout to try and find new overripe banana recipes to try and have found several others that sound fantastic…lemme share then with you.
These sour cream blueberry banana muffins are our favorite ever!
The best banana pudding cake you will ever make!
If you love your crockpot here's slow cooker banana chocolate chip bread.
Try this banana pudding cheesecake from Serena Bakes Simply from Scratch!
Sprinkle some fun has some fun banana pudding poppers you can make.
Use your overripe bananas and make this banana blueberry smoothie from My Mommy Style.
Here's a peanut butter and banana smoothie too from Like Mother Like Daughter that looks amazing.
They also have a cinnamon sugar crusted banana bread that I have to try next.
Who Needs a Cape has a great recipe for whole wheat chocolate banana muffins!
They also have one for sour cream chocolate chocolate chip banana bread.
OOhhhhh here's greek yogurt strawberry banana bread that sounds delish from Domestic Superhero!
For breakfast try this recipe for banana bread french toast from Scattered Thoughts of a Crafty Mom.
We make coconut banana bread quite often and it's so yummy! If you love the taste of coconut these are awesome. You can even substitute a bit of pineapple juice instead of a bit of the liquid to give it more of a tropical flavor overall. It creates a really moist cake / bread using coconut milk!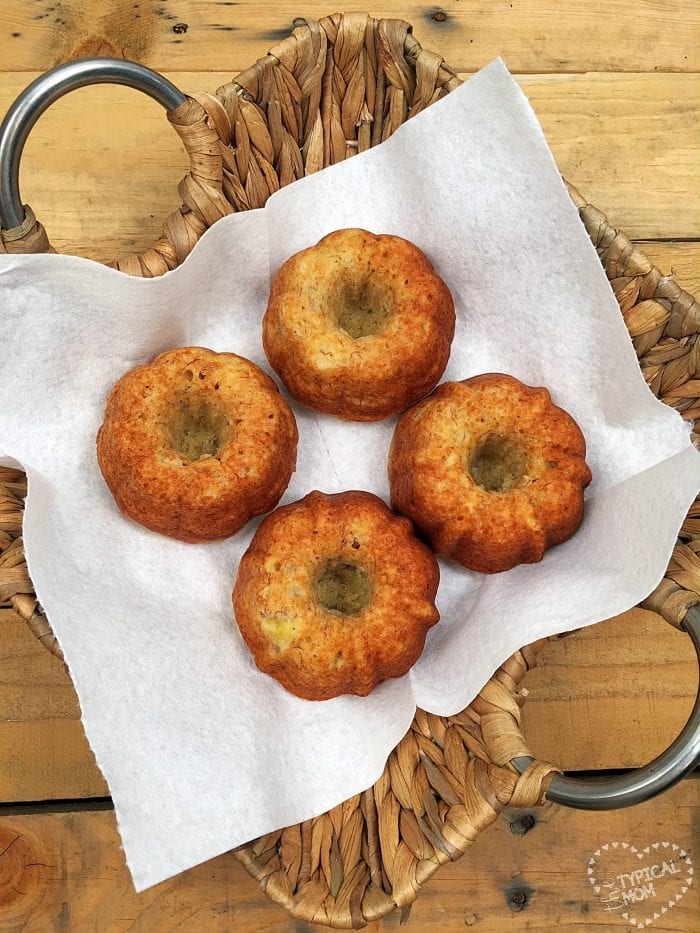 She also has a great flourless banana pancakes recipe too.
Life Currents has a bourbon banana walnut bread recipe…..uh yum!
Have you heard of banana bread hummus….well Make The Best of Everything will show you how to make it.
Cupcake Diaries has a recipe for pumpkin banana cake, love adding pumpkin to things!
Look at these banana cream pie cookies from Butter with a Side of Bread.
They also have a buttermilk banana cake you can try.
Check out this banana oatmeal muffin from Bunny's Warm Oven….a great way to use your overripe bananas.
She also has a recipe for banana coffee cake!
Sugar & Soul has a banana cake recipe of their own here too.
You really can't go wrong with any of these overripe banana recipes!! Don't let those sweet fruits go to waste because man they make the most delicious cakes, breads, smoothies and more if you just have a little bit of time to bake. Even if you don't have a lot of time and doctor up a cake mix with your overripe bananas like in my banana pudding cake it brings such a wonderful sweetness and taste to it that you just cannot replicate, and like I said I just hate wasting something that is so delicious!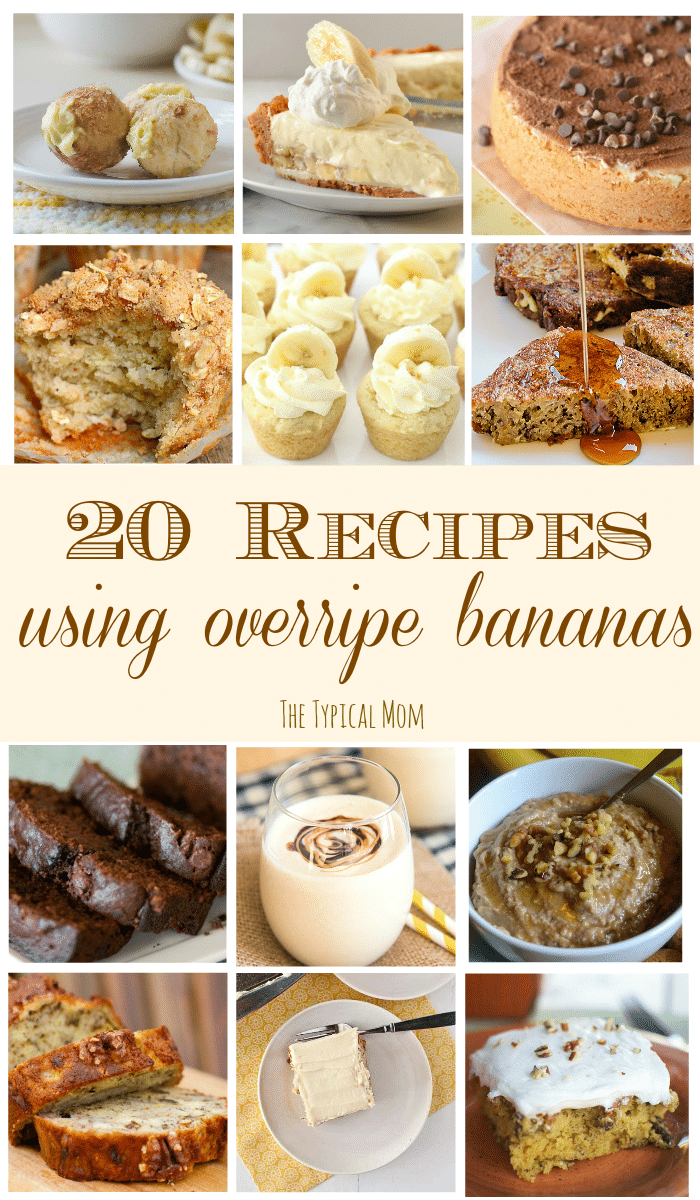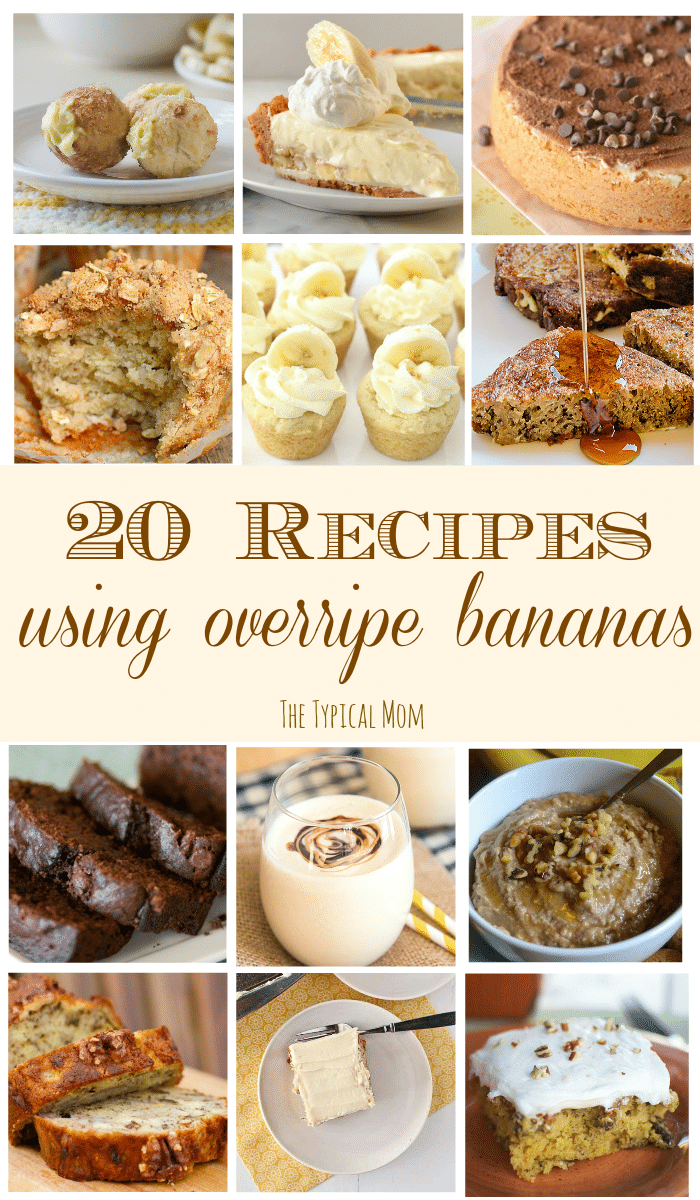 For more easy recipes and crafts please LIKE The Typical Mom on Facebook, sign up for my newsletter, and follow me on Pinterest!