This is the best coconut banana bread recipe I have ever made! With the addition of coconut and coconut milk, it is so yummy & easy to make too!
There are really 2 keys to why this banana bread recipe is so flavorful and different from others you've seen…the coconut milk and added almond extract!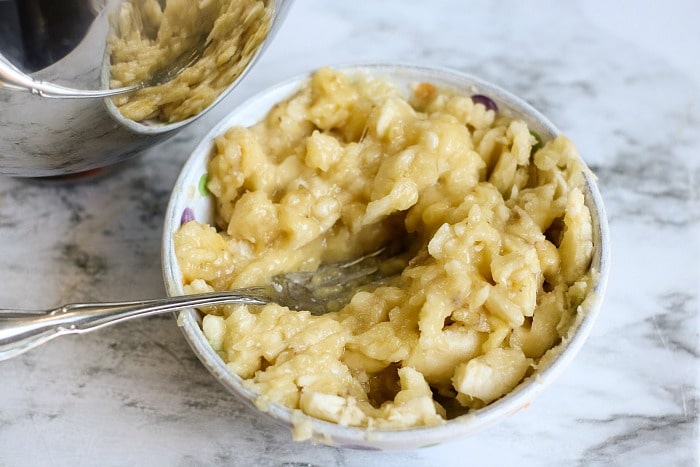 Banana Coconut Bread
If you prefer to leave the second out that's your choice but it is a nice addition and the coconut milk makes it nice and moist with the added sweetness of coconut.
If you really like coconut you can add some flakes to the mixture too.
You can make this into a loaf but I really think muffins turn out better because they cook more evenly.
I have done a loaf of banana or banana coconut bread but with anything in a loaf pan the middle pieces get the least done and the outer pieces get the most done and I'd prefer to have all of it be as moist as possible.
Mini muffins using a mini muffin pan like this are great, and perfect for a brunch or breakfast for a few mornings.
Seriously, you have to try this bread. If you like banana bread and anything with coconut like we do it is a great combo and comes out really moist, here are the directions.
Coconut banana bread
You can find coconut milk at the grocery store, you just may not have noticed it before, and try to get your bananas as black as possible as the coconut banana bread comes out best that way….retains natural sweetness.
I would recommend the regular, not light, coconut milk as well as it makes it really flavorful and moist. Here's a quick rundown on how easy this coconut banana bread recipe is to make.
* I've made it with regular milk (in our case organic 1% and with coconut milk, I would say the coconut milk version comes out a bit moister and a bit sweeter so I'd recommend that).