This is how to visit National Parks on a budget and travel for free year after year! Traveling with kids can get expensive. This is how to get a free National Parks pass, how to get free gas gift cards, and discounts on food when you road trip or vacation this year.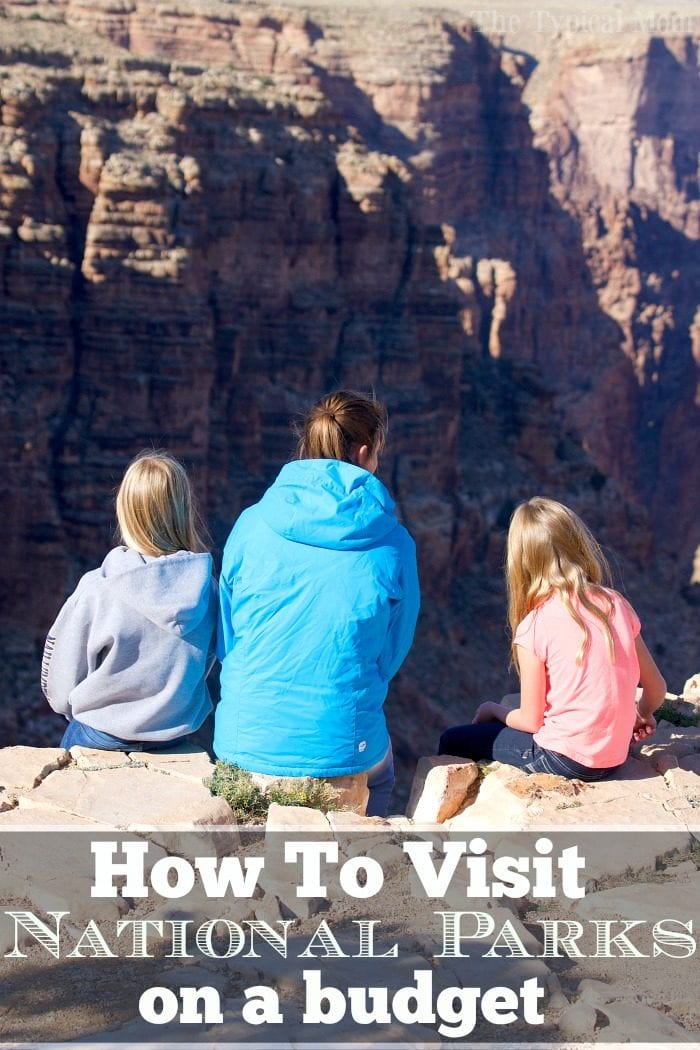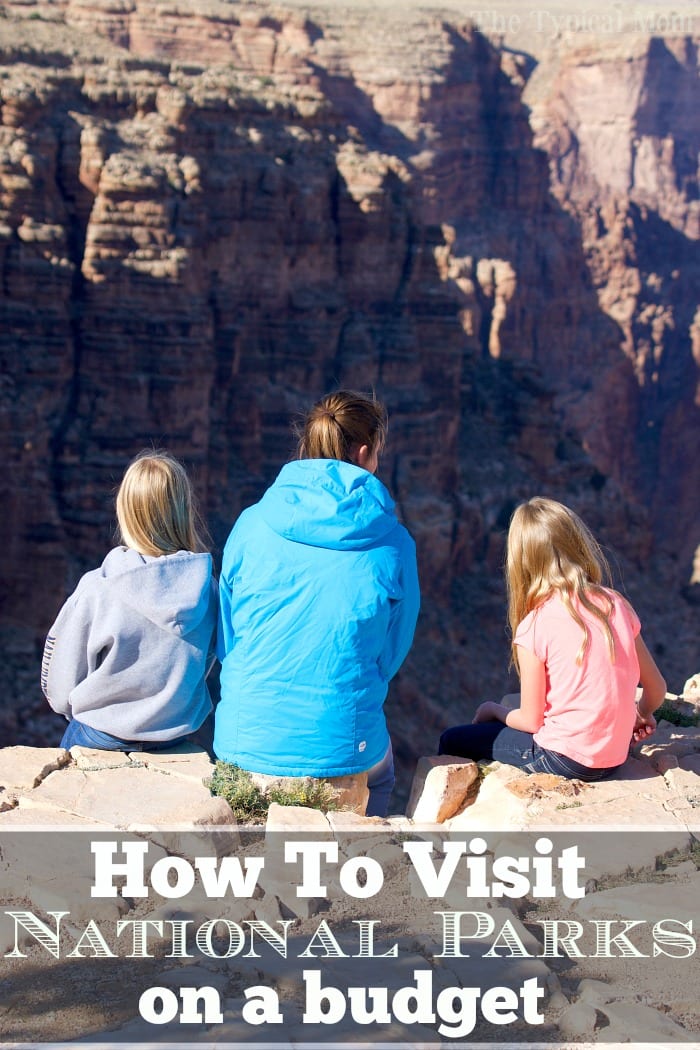 Year after year we find new ways to save money and will share how to visit National Parks on a budget with you here so you can visit them with your family too! One of many tips we share on our road trip blog. (originally published 5/17)
We go on a long family road trip each summer with our kids. We both work full time but still live on a budget and are always looking for ways to save a dollar so we can save and travel as often as possible.
Cheap National Park Vacations
I use multiple resources when I plan a cheap vacation. I start with how to travel for free. Then move on to discount hotels on Groupon, and grab free gift cards to pay for gas.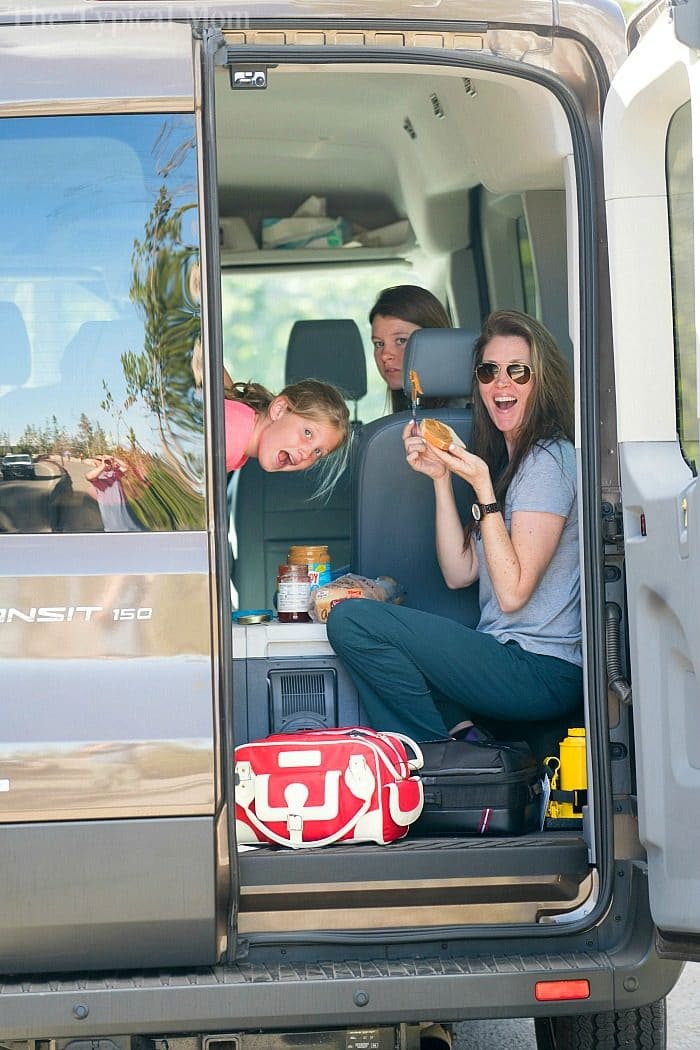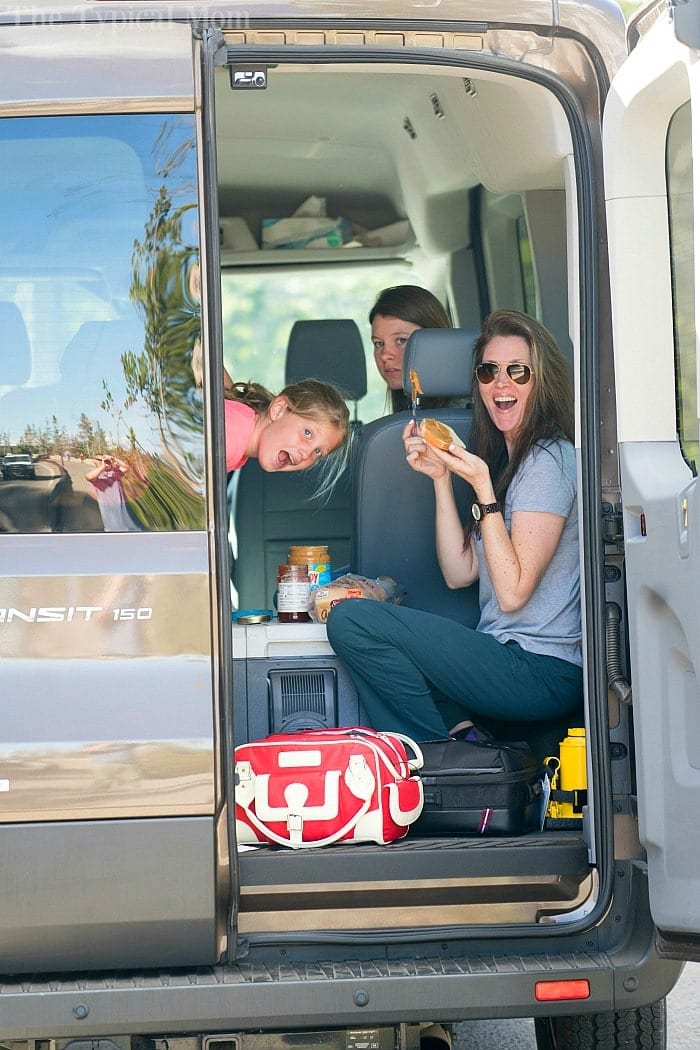 National Parks on a budget
This is how you should start planning if you want one of these to be your ultimate destination. Of course you should always look for fun stops along the way too but many times these popular destinations need reservations ahead of time. Well ahead of time.
Pick a destination. We try to visit a new site each year, Glacier National Park was our most recent trip.

Write out a bucket list and add all the National Monuments and parks you plan to visit.

Grab a pass for free admission to National Parks (available for families with a 4th grader).

If you don't qualify for that it is cheaper to invest in an annual pass. Or plan to visit on only fee free days to save on entrance fees.

Redeem your Swagbucks points for free gift cards that you can then use along the way.
Decide to camp for free or look for discounts on hotel rooms on Expedia or other sites. The Bureau of Land Management shows you here where you're allowed to stop and camp on public lands.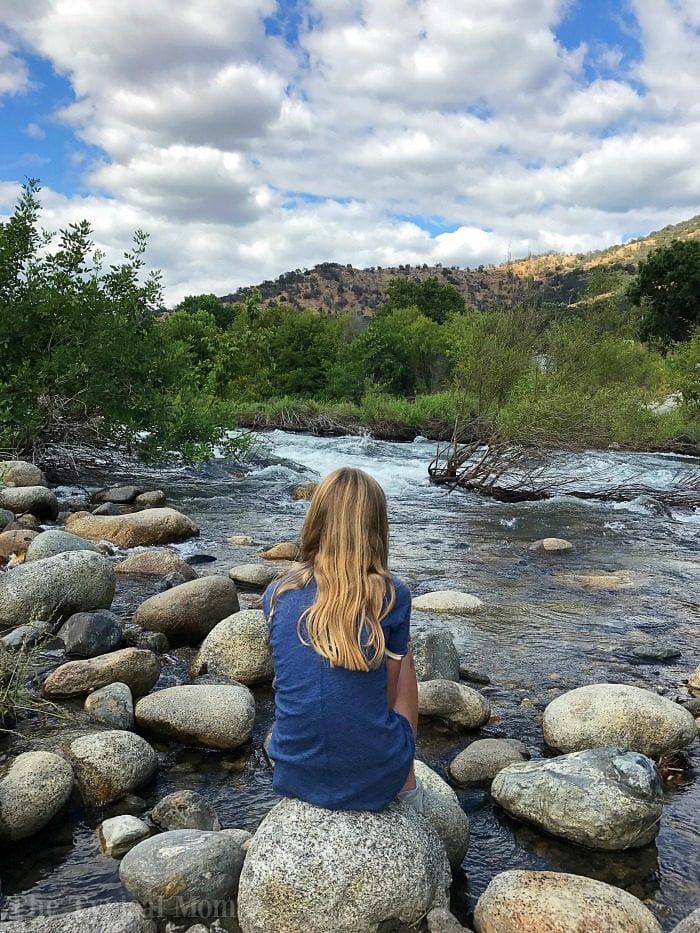 Inventory what you already have and what items need to be purchased for the trip.
Easy National Parks to Visit
I shop for sale items on Amazon and buy hiking trail clothing, travel necessities, and groceries at a discount online.
Remember to pack minimally. This helps if you're taking a road trip and there are multiple people in the car.
Pack a cooler or two full of food to save money during the trip. Here are some tips:

Freeze beverages and meats you want to take with you and use those as "ice packs" inside your cooler

Take some water out of water bottles as they will expand as you freeze them. Kids juice boxes freeze well and meat too.

Put one cooler with drinks (not frozen) and food inside the car. Make sure this is accessible to at least one person so you can save money along the way.
Pack one cooler with all of the frozen beverages and meats. Do Not open it until you reach your destination and are ready to eat or drink something. This will keep everything as cold as possible.
Use one of these apps along the way to save money on gas. Enjoy yourself and take a lot of pictures along the way! Plan your next trip!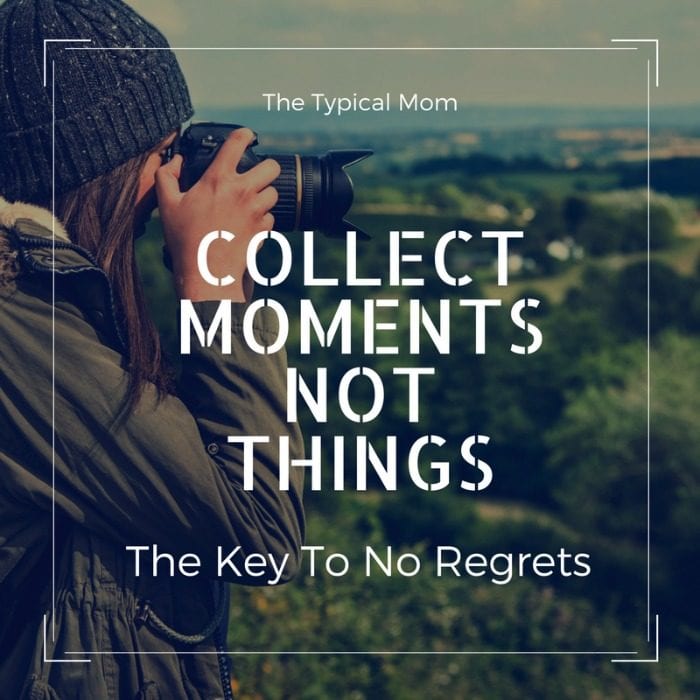 Visiting Multiple National Parks
If you are thinking of taking a family vacation / road trip with your children I HIGHLY recommend you do! Some locations have a few in a short distance apart. We have visited a few on just one trip to Arizona/Utah all at once and that was an adventure.
There is nothing like seeing the Grand Canyon in person. The red rock at Bryce Canyon is amazing and hike in Zion National Park. Every bit of federal land in the United States is unique. We did all three in a week with our kids once which we loved.
Don't stop at just the big spots. Like Yellowstone is great but around the bend are the Grand Tetons which you shouldn't miss either. In Zion The Narrows will become the highlight of your trip! There are many ways to travel cheap.
This is how to visit National Parks on a budget. Get out there with your kids and discover somewhere new this year, let me know how it goes!
Remember to visit the National Park service online before you leave especially during the winter months. Many times roads are closed or rock slides can occur and close areas too.
Want to see a few of my favorite things that I am totally obsessed with?? Take a peek and see how many you might already have…twinsies!
Looking for more easy family recipes and tips? LIKE The Typical Mom Facebook page?
Then sign up for my free newsletter, and follow me on Pinterest! 😉
***** If you LOVED this recipe give it 5 Stars below and let everyone know what you thought about it. 😉