Tips and tricks on how to save money on gas that are easy and free to do. Great tips when you're planning a road trip and saving money then too!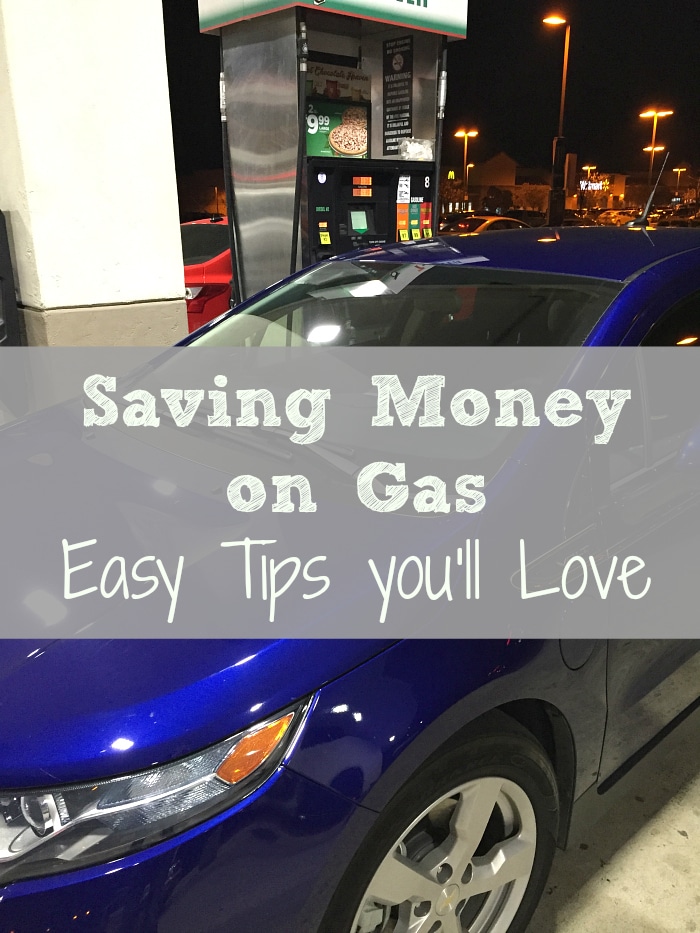 A few years back we looked at our monthly expenses and couldn't believe how much we were spending in gas! There had to be a way to try and cut down what we were paying at the pump. Well I'm sure many of us are all wondering how to save money on gas right??!! Especially when you are heading out on a road trip, it is nice to try and save every penny. That means more money to spend on more FUN things along the way. (originally published 2/15)
What is the best way to save on gas
The first thing we did 2.5 years ago was sell my Tahoe and bought a Hybrid car. That made an incredible difference!
This option isn't right for everyone as it is small and only holds my children and I (sorry Daddy you're outta' luck), but it is a great vehicle to tote the kids back and forth to school, for grocery trips, and if my husband has a meeting that is quite a distance from us.
Still…..we have to have a bigger car so we can go on road trips (there are 5 of us total + all our stuff means we are a Suburban sized vacationing kinda' family) and so finding a way to save on gas (especially for long road trips) was a goal of mine. This is what I found!!
There are many APPs and websites out right now that compare prices, locate the nearest gas station, and direct you to the one that will save you the most money on gas. Many of the websites and APPs are free to use (or just a few dollars) and will save you a lot more money at the end of the day….or trip for that matter. Here are some great ones!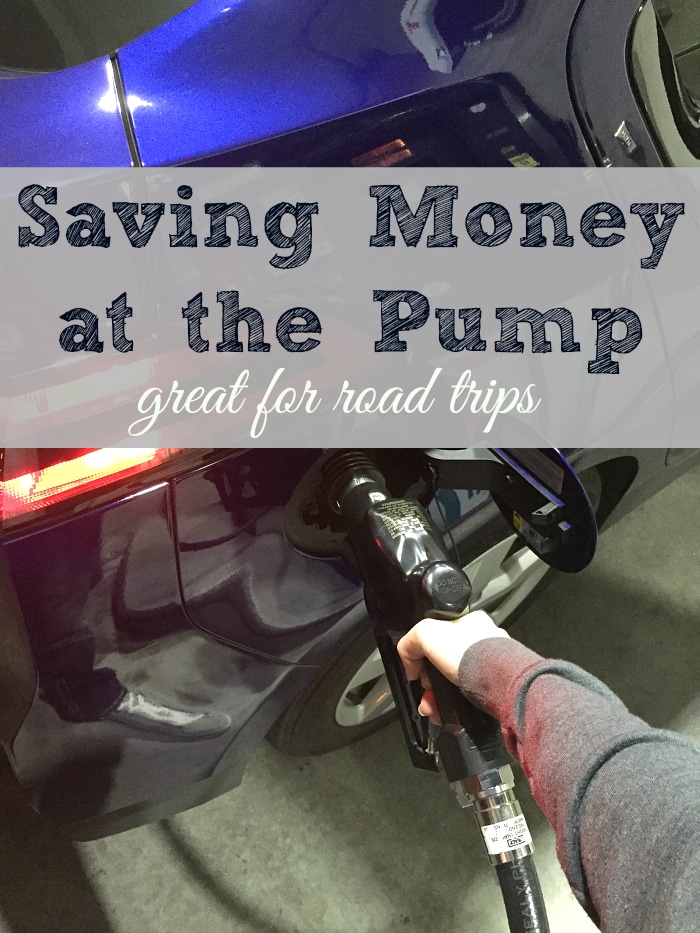 Save gas money at the pump
Here are some gas price Apps you should download and use.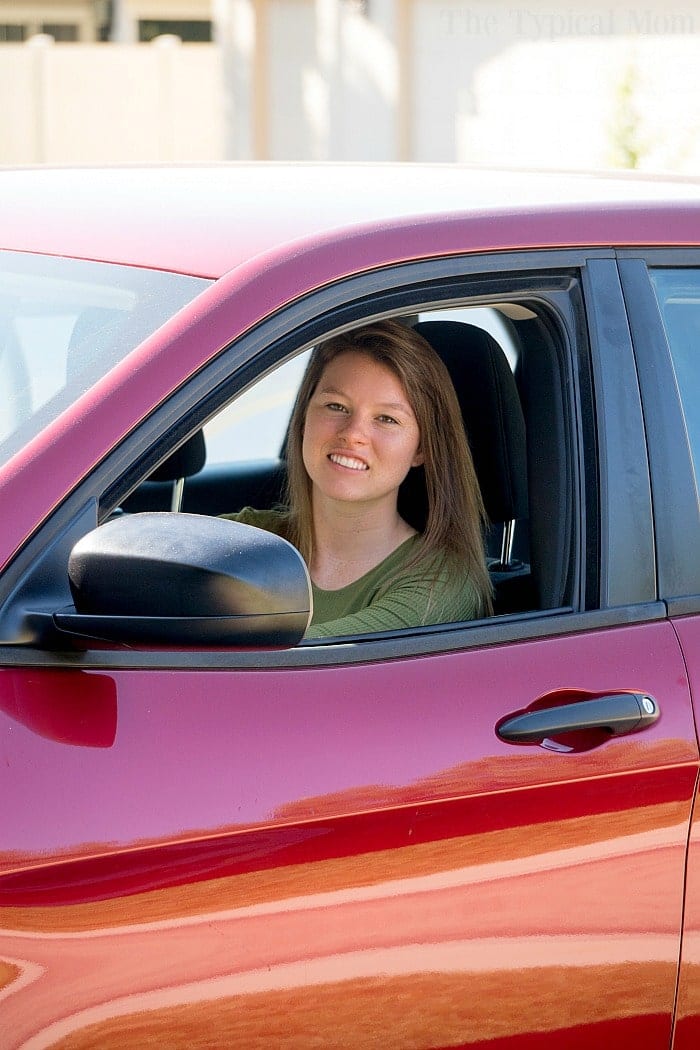 Another great way to save money on gas is to use the rewards program at your grocery store!
Most offer $ off gas each fill up for every $100 you spend on groceries

Ask where those locations are and try to visit those to save money
Keep track at the end of the month and fill up. Many times the points won't roll over to the next month
Tips for getting better gas mileage in general
Check your tire pressure often – affects your gas mileage if under inflated.
Use your cruise control – maintaining a steady speed can help get better gas mileage
If you're headed out on a road trip you might also like my post on keeping the kids busy on road trips here, and to save more money here are thrift store shopping tips!